Le « nouvel ordre mondial des médias » de Pékin
PARIS – Trente ans après la sanglante répression de la place Tian'anmen, la Chine a achevé un développement économique extraordinaire. Pourtant, contrairement à ce que beaucoup de leaders occidentaux et d'analystes avaient prévu, le pays n'a pas vu émerger les droits civiques ni la liberté de la presse. Au contraire, comme le montre un rapport récemment publié par RSF,  le régime chinois s'emploie à construire un "nouvel ordre mondial des médias" basé sur la répression - une initiative qui représente un danger majeur pour nos démocraties.
La liberté de la presse, officiellement garantie par l'article 35 de la Constitution, fut l'une des grandes revendications des manifestants de Tian'anmen. Mais aujourd'hui, elle reste quotidiennement bafouée par l'appareil d'État et le Parti communiste chinois.
La Chine demeure l'une des plus grandes prisons pour les journalistes et est classée au 177e rang sur 180 pays au Classement de la liberté de la presse publié par Reporters sans frontières (RSF). L'extrême majorité des 830 millions d'internautes chinois ne peut se connecter au monde du fait de la « grande muraille numérique », système ultra-sophistiqué de filtrage du net. Sous prétexte « d'harmonie sociale » et de « relativité des valeurs », Pékin rejette la Déclaration universelle des droits de l'Homme.
Le régime ne s'embarrasse plus de son système autoritaire. Au contraire, il assume un modèle « alternatif » qu'il s'emploie à diffuser : le projet de « nouvel ordre mondial des médias » est moins connu que celui des « nouvelles routes de la soie » mais tout aussi ambitieux.
La Chine s'établit en maître sur les divisions géopolitiques de nos démocraties. Sa propagande s'infiltre dans tous les interstices de tolérance et d'ouverture qui forment les valeurs des démocraties. A mesure que les voix des journalistes s'éteignent, s'étiolent avec elles toutes les alternatives à ce régime autoritaire, à Pékin comme partout où il s'exporte. Le danger est connu : impossible de débattre des options politiques ni des faits eux-mêmes quand le discours officiel s'impose à tous ceux qui sont là pour l'interroger.
Le Parti communiste chinois (PCC) ne se contente plus de harceler les journalistes à travers le monde, ni de soumettre au chantage de la censure les éditeurs ou les réseaux sociaux. Il exporte désormais sa doctrine répressive par de grandes conférences internationales comme le « Sommet mondial des médias » ou la « Conférence mondial de l'internet ». En Asie du Sud-Est, la loi chinoise inspire les réformes pour contrôler plus durement la liberté de la presse… et de nombreux journalistes sont invités à « apprendre le journalisme aux caractéristiques chinoises ».
Subscribe now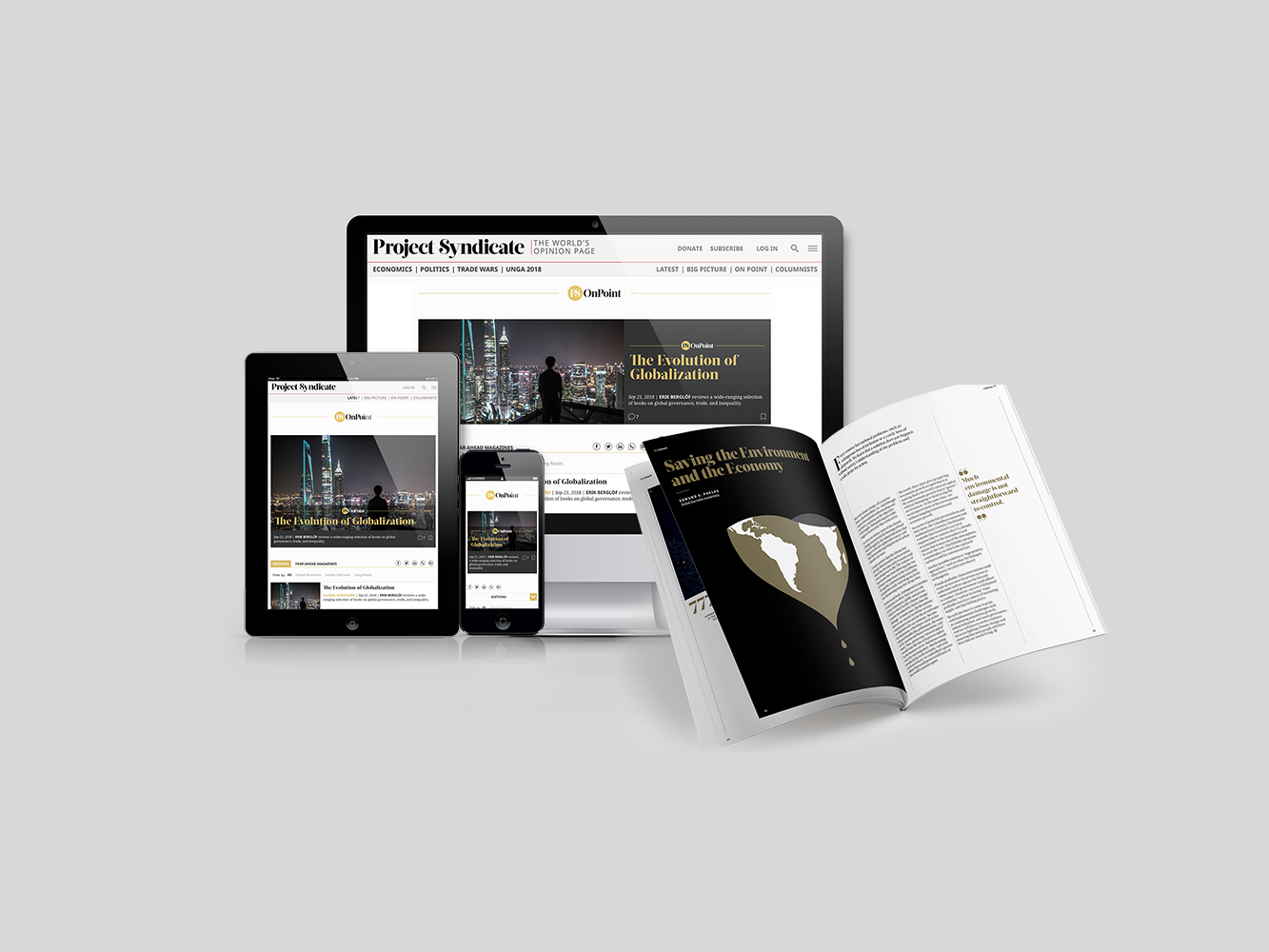 Subscribe now
Get unlimited access to OnPoint, the Big Picture, and the entire PS archive of more than 14,000 commentaries, plus our annual magazine, for less than $2 a week.
La Chine concurrence déjà le journalisme tel que nous le connaissons dans nos démocraties. De la Suède à l'Australie, la Chine fait publier des contenus sponsorisés dans les grands titres occidentaux ou exerce des pressions sur eux via ses ambassades, tandis qu'elle investit dans un appareil de propagande à l'échelle globale.
Pour résister à ce contre-modèle autoritaire, les démocraties doivent urgemment sortir de la logique de la compétition, qui veut que chacun, dans une optique de court terme, tente de s'attirer les bonnes grâces de Pékin. Une réponse ambitieuse et concertée est plus que jamais nécessaire à l'échelle globale pour défendre l'esprit de la Déclaration universelle des droits de l'Homme.
Pour défendre la liberté de la presse, n'ayons pas peur d'engager le rapport de force avec les prédateurs qui s'attaquent à elle. Ensemble, ne craignons pas d'élever nos voix ni de sanctionner les exactions qui frappent nos valeurs. Le temps est compté.
Les 10 et 11 juillet, les principaux défenseurs de la liberté de la presse se retrouveront à Londres pour une conférence mondiale intitulée Global Conference for Media Freedom. L'invocation de grands principes ne suffira pas : chacun doit se mobiliser pour que vive le journalisme. Seul un rassemblement pour l'action permettra de réellement élever le coût des violations de la liberté de la presse.
Une telle unité dans la résistance sera la meilleure manière d'honorer ceux qui ont payé le prix fort pour défendre la liberté de l'information en Chine, comme le prix Nobel de la paix  Liu Xiaobo, que le régime a laissé mourir en prison ; et la centaine de journalistes détenus à ce jour dans des conditions qui laissent craindre pour leur vie, comme le lauréat du prix RSF Huang Qi ou le photographe Lu Guang, primé à de multiples reprises pour son travail sur les questions sociales et environnementales en Chine.
Il y a tout juste trente ans, des milliers de manifestants pacifiques ont été massacrés à Pékin et en Chine pour s'être levés courageusement contre l'autoritarisme. Il est du devoir des démocraties de montrer le même courage en défendant la liberté de la presse et la démocratie dans le monde. Si nos démocraties ne résistent pas à l'expansion du contre-modèle chinois, non seulement les manifestants de Tian'anmen seront morts en vain mais la propagande chinoise se répandra dans le monde entier.
,