La estrategia de la India hacia China está cambiando
NUEVA DELHI – Tras el choque del mes pasado en el valle del Galwan (región de Ladakh), en el que murieron 20 soldados indios y una cantidad desconocida de uniformados chinos, la India y China se preparan para un duelo prolongado en la disputada frontera en los Himalayas (aunque se informa de una retirada del sitio del enfrentamiento). Lo más importante, sin embargo, es que la reciente escaramuza puede ser señal de un cambio más amplio en la geopolítica asiática.
Esta idea puede parecer a primera vista exagerada, ya que ambos países venían haciendo esfuerzos aceptables por convivir. Si bien nunca llegaron a una solución duradera respecto de su disputada frontera de 3500 kilómetros (2200 millas), en 45 años no hubo un solo disparo en la línea de control efectivo (LAC por la sigla en inglés). En tanto, el comercio bilateral llegó a 92 500 millones de dólares en 2019, contra sólo 200 millones en 1990.
Pero las tensiones bilaterales también son reflejo de viejos desacuerdos que trascienden las disputas territoriales; por ejemplo la imperturbable alianza de China con Pakistán y la hospitalidad que la India dispensa al Dalai Lama, a quien concedió refugio cuando huyó de Tíbet en 1959. Pero ninguno de los dos países se dejó llevar por estas cuestiones. Cuando China declaró que la solución del conflicto territorial podía dejarse a las «generaciones futuras», la India se mostró de acuerdo. Además, la India avala la política de «una sola China» y se mantuvo al margen de los intentos estadounidenses de «contener» a su vecino del norte.
Pero la segunda política, en particular, resultó útil para los chinos. El Ejército Popular de Liberación se aprovechó de la aparente calma para emprender reiteradas incursiones militares.
Siempre fueron acciones en pequeña escala: el método chino consiste en tomar unos pocos kilómetros cuadrados de territorio en la LAC, declarar la paz y luego fortificar la nueva avanzada. El resultado de cada una de estas minicrisis fue una «nueva normalidad» en la LAC (donde siempre mejoró la posición china).
La dirigencia china al parecer espera que para cuando las «generaciones futuras» resuelvan el conflicto de frontera, la realidad en el terreno y el equilibrio general de fuerzas económicas y militares pesarán en favor de China, de modo que cualquier acuerdo al que se llegue reflejará esa situación. En tanto, los incidentes fronterizos desestabilizan a la India y muestran al mundo que es incapaz de hacerle frente a China, mucho menos actuar como garante de la seguridad regional.
Subscribe to Project Syndicate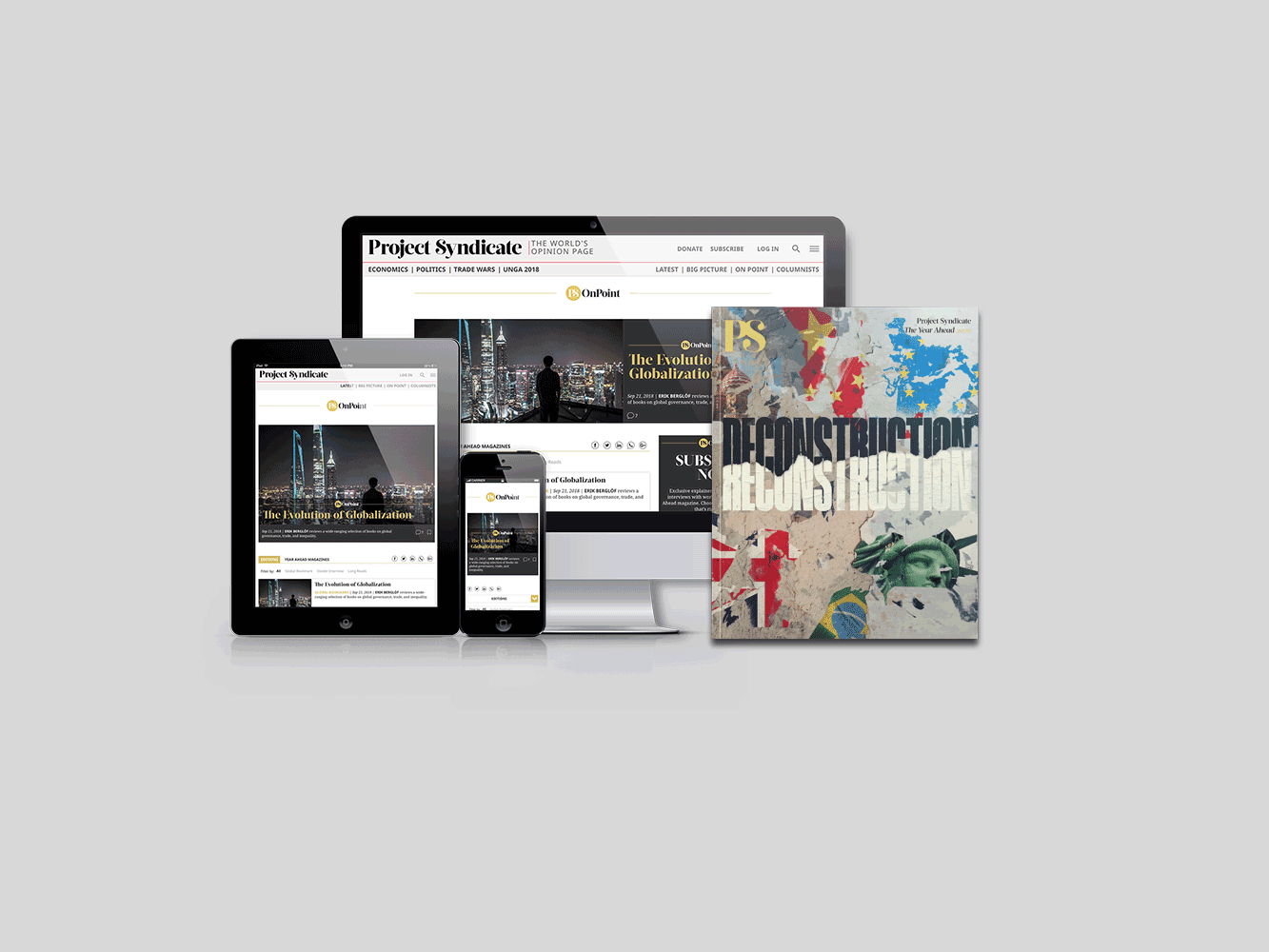 Subscribe to Project Syndicate
Enjoy unlimited access to the ideas and opinions of the world's leading thinkers, including weekly long reads, book reviews, and interviews; The Year Ahead annual print magazine; the complete PS archive; and more – all for less than $2 a week.
La India reforzó sus recursos militares en la LAC para repeler incursiones más profundas, y espera presionar a China para restaurar el statu quo ante por medios militares o diplomáticos. Una posibilidad sería capturar territorios en otras partes de la LAC para usarlos como carta de negociación. Pero es más fácil decirlo que hacerlo.
En tanto, el primer ministro indio Narendra Modi aseguró que China no tiene territorios indios bajo su control. Esto se parece sospechosamente a una rendición ante la nueva realidad en el valle del Galwan y el lago Pangong, donde los chinos establecieron posiciones que no existían antes de mayo, y puede alentar a China a intentar otros pequeños avances a lo largo de la LAC.
La India tomó algunas represalias económicas, incluida la prohibición de 59 aplicaciones chinas por motivos de seguridad, y es probable que en poco tiempo restrinja todavía más el acceso de empresas chinas a oportunidades lucrativas en su vasto mercado. Pero como la India depende de importaciones procedentes de China (incluidos productos farmacéuticos, repuestos automotrices y microchips), un exceso de restricciones puede terminar siendo contraproducente.
Para la India sólo hay dos opciones estratégicas reales: arrodillarse ante China o alinearse con una coalición internacional más amplia con el objetivo de frenar las ambiciones geopolíticas chinas. Pese a la aparente capitulación de Modi, hay razones para creer que es posible que la India elija la segunda alternativa.
En primer lugar, en los últimos tiempos la India aumentó la cooperación militar con Estados Unidos. En 2016 firmó un acuerdo de apoyo logístico y en 2018 suscribió otros dos para la seguridad de las comunicaciones y la cooperación geoespacial.
Además, la India adoptó (al menos en lo retórico) el concepto estadounidense de un «Indo‑Pacífico libre y abierto», y está abandonando gradualmente el rechazo a participar en el «Quad», un agrupamiento informal de cuatro países liderado por Estados Unidos (en el que también participan Australia y Japón) cuyo objetivo es contrarrestar las ambiciones regionales de China. De modo que ya están sentadas las bases para un giro estratégico más sustancial.
La India tiene incentivos obvios para ese giro. Además de la beligerancia china en la LAC, Beijing intensificó el apoyo a Pakistán, con la inversión de más de 60 000 millones de dólares en una carretera hasta el puerto de Gwadar, administrado por los chinos. Una «estrategia de paz» de cara a estos dos adversarios no tiene ningún atractivo para un gobierno indio que despojó a Jammu y Cachemira de su autonomía, en abierto desafío a Pakistán.
Además, la India ve la mano de China en las dificultades que experimenta con otros vecinos, en particular Sri Lanka y Nepal, cuyo gobierno comunista ha comenzado a poner en duda su propia frontera con la India. A lo que se suma el malestar indio ante actitudes chinas como oponerse a que la India consiga un asiento permanente en el Consejo de Seguridad de las Naciones Unidas, vedarle el ingreso al Grupo de Proveedores Nucleares y formular reclamos territoriales en el estado nororiental indio de Arunachal Pradesh.
El gobernante Partido Popular Indio (Bharatiya Janata Party) no es reacio a cambios de rumbo radicales. En mayo, dos parlamentarios de este partido le hicieron un desaire a China cuando «asistieron» a la ceremonia virtual de toma de posesión del cargo de la presidenta taiwanesa Tsai Ing‑wen. La India también criticó la Iniciativa de la Franja y la Ruta de China, y se negó a asistir a los foros de la IFR en 2017 y 2019. También se retiró de la Asociación Económica Integral Regional asiática, por rechazo al predominio chino.
Pero todavía quedan importantes obstáculos potenciales contra una realineación estratégica. Esta supondría un claro desvío respecto de la tradicional obsesión india con proteger la «autonomía estratégica», un legado de dos siglos de dominio colonial que se manifestó en el papel que tuvo la India en la fundación del Movimiento de Países No Alineados durante la Guerra Fría.
Además, desde un punto de vista estratégico, a la India no le conviene poner todos los huevos en una sola cesta. Sigue siendo muy dependiente de los equipos y suministros militares rusos (aunque últimamente diversificó sus compras) y Estados Unidos con Donald Trump no es lo que podría decirse un socio fiable. Pero ¿acaso sería mejor capitular ante China?
Hace ocho meses, Modi proclamó «una nueva era de cooperación» con China. Pero aunque todavía es temprano para decirlo, puede ser que pronto esa era yazca sepultada en las nevadas alturas de los Himalayas.
Traducción: Esteban Flamini