Proč by propagace dovozu mohla zvýšit obchodní přebytek Číny
NEW YORK – Země často obětují veřejné prostředky na podporu exportu svého zboží a služeb. Vynakládat ale prostředky na podporu importu – tak jako Čína se svým premiérovým Mezinárodním veletrhem dovozu, který se právě otevřel v Šanghaji – je opravdu neobvyklé.
Výroční dovozní veletrh, který bude součástí celkové čínské strategie propagace importu, přilákal tisíce společností z celého světa příslibem velkých objednávek ze strany čínských firem, včetně státních podniků, jimž dala vláda za úkol zajistit, že událost bude úspěšná.
Jestliže se veletrhu podaří zvýšit dovoz, dalo by se očekávat, že sníží obchodní přebytek Číny. Jenže tomu tak být nemusí.
Čína je země přesycená pracovní silou, a to nejen z hlediska absolutního počtu obyvatel, ale i ve vztahu ke kapitálu a dalším zdrojům. Ač se tato poměrná bilance vyvíjí, průměrné mzdové náklady v Číně stále dosahují kolem 85 % světového průměru. Pokud Čína uvolní dovozní bariéry, nárůst importu bude podstatným dílem sestávat z kapitálově náročného zboží, které v této kategorii vytlačí domácí produkci.
Bankovní půjčky, pracovní síly, území a další zdroje, jež dříve sloužily k výrobě takového zboží, bude nutné nově upotřebit, nejspíš v sektorech, kde má Čína skutečnou komparativní výhodu, mimo jiné v exportním zpracovatelském průmyslu. V důsledku toho by celkový čínský vývoz zřejmě vzrostl společně s tamním dovozem. Jinými slovy, politiky zaměřené na posílení dovozu nakonec patrně podpoří i vývoz.
Výzkum, který jsem uskutečnil s Ťien-tung Ťüem a Kchang Š'em, naznačuje něco ještě silnějšího: když země relativně bohatá na pracovní síly sníží bariéry dovozu, export dokonce poroste víc než import. Zvýšení dovozu kapitálově náročného zboží vlastně rozšíří objem kapitálu v zemi, čímž sníží domácí návratnost kapitálu. To vytváří pobídku pro firmy a domácnosti posílat víc kapitálu do zahraničí a cestou k dosažení tohoto cíle je hospodaření s vyšším obchodním přebytkem.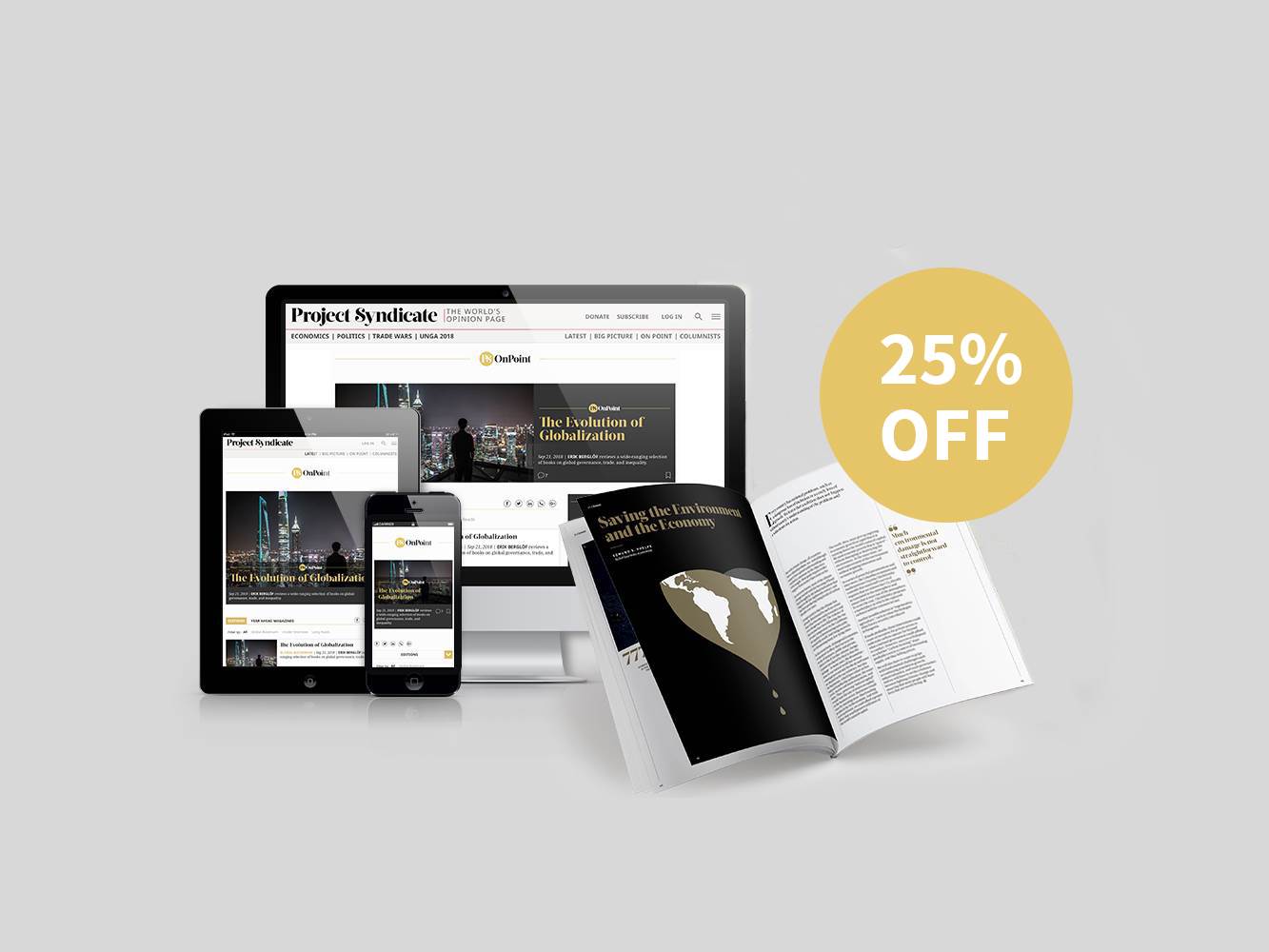 Subscribe now
For a limited time only, get unlimited access to On Point, The Big Picture, and the PS Archive, plus our annual magazine, for just $75.
Možná se zdá, že to jde proti veškeré intuici. Skutečně platí, že v kapitálově bohatší zemi typu Spojených států nárůst dovozu (převážně výrobků náročných na pracovní síly) zvýší návratnost kapitálu, což motivuje mezinárodní kapitál proudit do země. V takovém případě se zvýšení dovozu pojí s větším obchodním schodkem. Je-li člověk uvyklý přemýšlet o zkušenosti relativně bohatých zemí, možná si ani neuvědomí, že tentýž vzestup dovozu by mohl vést k opačným pohybům v obchodních bilancích mezi rozvojovými a vyspělými zeměmi.
Dobře to ilustruje dřívější zkušenost Číny. Přistoupení ke Světové obchodní organizaci v roce 2001 od Číny vyžadovalo, aby svůj importní režim podstatně liberalizovala. Země od konce 90. let do roku 2006 srazila svou průměrnou sazbu dovozního cla z 15 % na zhruba 5 % a snížila řadu necelních dovozních bariér, třeba omezení, které firmy se smějí legálně zapojit do mezinárodního obchodu. Čínský import v důsledku toho vyletěl, neboť v amerických dolarech rostl o víc než 15 % ročně – v letech 2001 až 2007 rychleji než HDP. Avšak tamní obchodní přebytek se během téhož období také výrazně rozšířil.
Přestože se vyšší přebytek obchodní bilance často klade za vinu podhodnocenému reálnému směnnému kurzu, náš výzkum naznačuje, že významným faktorem by mohl být také čínský program liberalizace dovozu. Obdobně platí, že ačkoli se pokles obchodního přebytku Číny po roce 2007 obvykle považuje za důsledek globální finanční krize, náš výzkum naznačuje, že jistou roli mohlo sehrát také ukončení čínského programu vícefázové liberalizace dovozu.
Je důležité poznamenat, že bilaterální obchodní přebytek vůči konkrétnímu partnerovi dokáže Čína snížit i v případě, že její celkový přebytek stoupá. A i když dovozní veletrh nezmenší, nýbrž zvětší celkový obchodní přebytek země, může mít jistě jiné přínosy. Snížení nákladů na dovoz v prvé řadě zvýší kupní sílu čínských domácností a zlepší dostupnost produktů, které jim mohou zlepšit kvalitu života.
Také čínským firmám prospějí nižší náklady na díly a zařízení vyráběné v zahraničí a to zvýší jejich globální konkurenční schopnost – což je další vazba, jejímž působením mohou nižší dovozní bariéry v posledku posílit vývoz.
Konečně Mezinárodní veletrh dovozu doplní další opatření Číny k liberalizaci vlastního trhu, včetně nižších vstupních bariér pro zahraniční finanční společnosti.
Čína má obrovský a rostoucí trh, na nějž chtějí ostatní země přístup. Ať už jsou důsledky jejích opatření k posílení dovozu na celkový přebytek obchodní bilance země jakékoli, svět má dobrý důvod iniciativy jako Mezinárodní veletrh dovozu vítat.
Z angličtiny přeložil David Daduč