A Europa tem de reconhecer a China pelo que ela é
MUNIQUE – Nem o público europeu nem os líderes políticos e empresariais europeus compreendem completamente a ameaça que a China de Xi Jinping representa. Apesar de Xi ser um ditador que está a utilizar tecnologia de ponta num esforço para impor total controlo sobre a sociedade chinesa, os europeus consideram a China principalmente como um importante parceiro comercial. Eles não entendem que, desde que Xi se tornou presidente e secretário-geral do Partido Comunista da China (PCC), ele estabeleceu um regime cujos princípios orientadores são diametralmente opostos aos valores sobre os quais a União Europeia foi fundada.
A pressa de interagir com Xi é maior na Grã-Bretanha, que está a separar-se da UE, do que na própria UE. O primeiro-ministro, Boris Johnson, quer distanciar o Reino Unido da UE o máximo possível e construir uma economia de livre mercado sem restrições pelas regulamentações da UE. É improvável que ele tenha sucesso, porque a UE está preparada para tomar contramedidas contra o tipo de desregulamentação que o governo de Johnson parece ter em mente. Enquanto isso, a Grã-Bretanha está de olho na China como potencial parceiro, na esperança de restabelecer a parceria que o ex-chanceler do Tesouro, George Osborne, esteve a construir entre 2010 e 2016.
O governo de Trump, de forma diferenciada do presidente dos EUA, Donald Trump, fez muito melhor em gerir os seus laços com a China. Desenvolveu uma política bipartidária que declarou a China um rival estratégico e colocou a gigante tecnológica Huawei e várias outras empresas chinesas na chamada Lista de Entidades, que proíbe empresas americanas de negociar com elas sem a permissão do governo.
Somente uma pessoa pode violar essa regra com impunidade: o próprio Trump. Infelizmente, ele parece estar a fazer exatamente isso, ao colocar a Huawei na mesa de negociações com Xi. Desde maio de 2019, quando os Estados Unidos colocaram a empresa na Lista de Entidades, o Departamento de Comércio concedeu à Huawei várias isenções de três meses para evitar dificuldades indevidas para os fornecedores de componentes da empresa nos EUA.
A Huawei é uma empresa muito invulgar – e de certa forma única. O seu fundador, Ren Zhengfei, recebeu a sua formação técnica em parte como membro do corpo de engenharia do Exército de Libertação Popular (ELP) e o ELP tornou-se um dos seus primeiros grandes clientes. Na época da fundação da Huawei, em 1987, toda a tecnologia da China era importada do exterior e o objetivo de Ren era reverter as tecnologias estrangeiras de engenharia com os investigadores locais. Ele foi muito além na concretização dos seus sonhos mais loucos.
Em 1993, a Huawei lançou a central telefónica mais poderosa disponível na China. Posteriormente, recebeu um contrato crucial do ELP para construir a primeira rede nacional de telecomunicações. Em seguida, beneficiou da política do governo, adotada em 1996, para encorajar os fabricantes nacionais de telecomunicações, o que também significava manter os concorrentes estrangeiros de fora. Em 2005, as exportações da Huawei excederam as respetivas vendas nacionais. Em 2010, a Huawei foi incluída na lista global das 500 maiores empresas da revista Fortune.
Subscribe now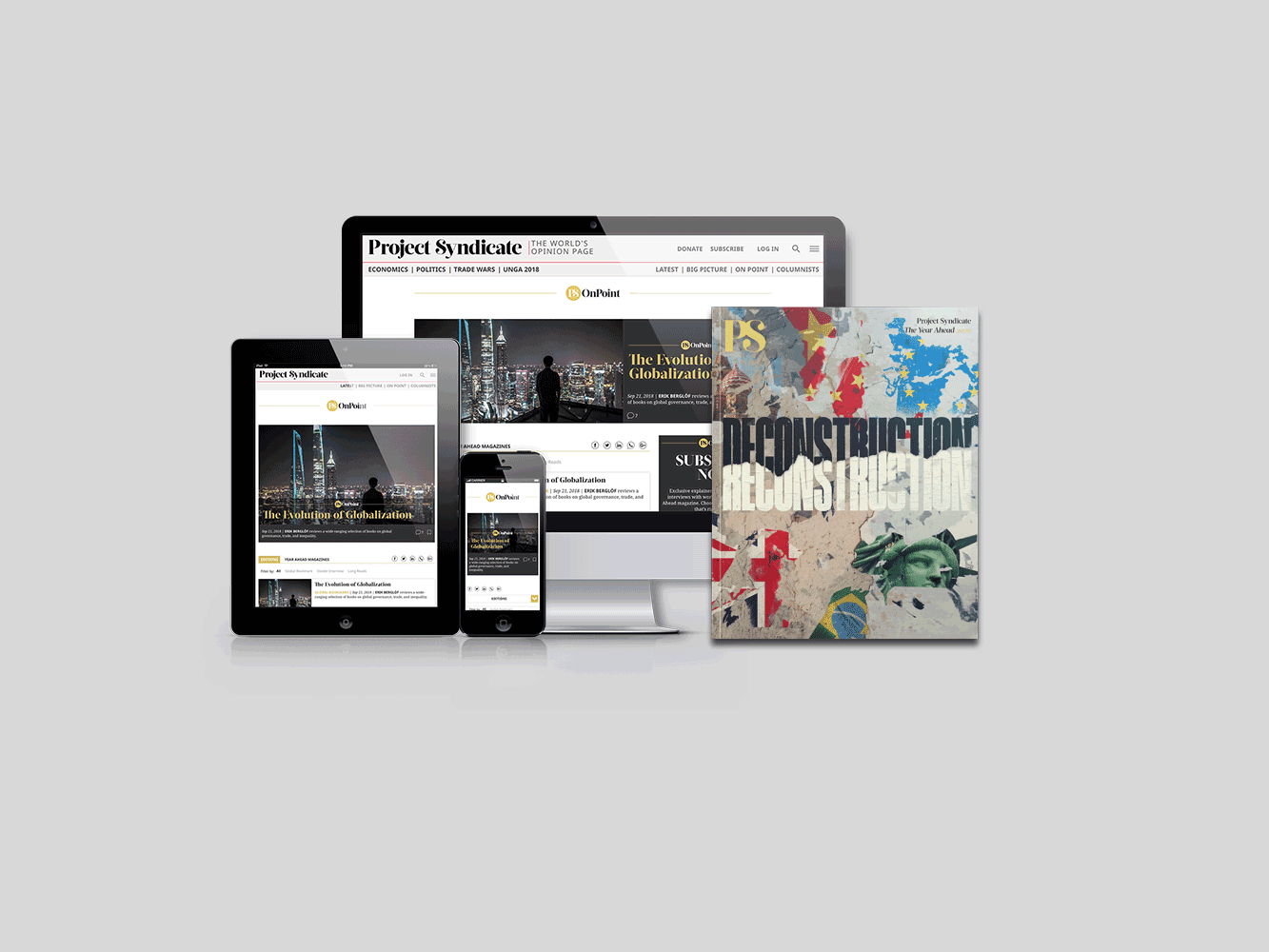 Subscribe now
Subscribe today and get unlimited access to OnPoint, the Big Picture, the PS archive of more than 14,000 commentaries, and our annual magazine, for less than $2 a week.
Depois que Xi chegou ao poder, a Huawei perdeu a autonomia que poderia ter desfrutado. Como qualquer outra empresa chinesa, ela tem de seguir as ordens do PCC. Até 2017, isso permaneceu um entendimento implícito; com a adoção da Lei Nacional de Inteligência naquele ano, tornou-se uma obrigação formal.
Logo depois, um funcionário da Huawei envolveu-se num escândalo de espionagem na Polónia e a empresa também foi acusada de outros casos de espionagem. Mas a espionagem não é o maior perigo para a Europa. Tornar a infraestrutura mais crítica da Europa dependente da tecnologia chinesa significa abrir as portas para chantagens e sabotagens.
É claro para mim que, sob a tutela de Xi, a China representa uma ameaça aos valores nos quais a UE foi fundada. Aparentemente, isso não está claro para os líderes dos estados-membros da UE, nem para os líderes da indústria, particularmente na Alemanha.
A UE enfrenta um enorme desafio: a maioria pró-europeia silenciosa falou, dizendo que a sua principal preocupação são as alterações climáticas, mas os estados-membros estão a lutar entre si pelo orçamento e estão mais focados em apaziguar Xi do que em manter a relação transatlântica.
Em vez de travarem uma batalha perdida contra o domínio da Huawei no mercado 5G, os EUA e a UE, ou apenas a UE, devem cooperar no desenvolvimento da Ericsson e da Nokia como concorrentes viáveis.
Xi reunir-se-á com os chefes de estado e de governo dos 27 estados-membros da UE, na cimeira UE-China em Leipzig, em setembro. Os europeus precisam de perceber que isso dar-lhe-á uma vitória política muito necessária, a menos que seja responsabilizado e questionado por não ter conseguido defender os direitos humanos, particularmente no Tibete, Xinjiang e em Hong Kong.
Só a liderança política chinesa pode decidir o futuro de Xi. Os danos causados pela sua inépcia no surto do coronavírus tornaram-se tão visíveis que o público chinês e até o Politburo têm de reconhecê-los. A UE não deve, conscientemente, facilitar a sobrevivência política de Xi.