Evropa si musí přiznat, co Čína znamená
MNICHOV – Hrozbu, již představuje Si Ťin-pchingova Čína, si plně neuvědomuje ani evropská veřejnost, ani evropské politické a podnikatelské špičky. Si je diktátor nasazující nejmodernější technologie, aby čínskou společnost podrobil totální kontrole, a přece Evropané považují Čínu v prvé řadě za důležitého obchodního partnera. Neuvědomují si, že od doby, kdy se Si stal prezidentem a generálním tajemníkem Komunistické strany Číny (KS Číny), vybudoval režim, jehož vůdčí principy se diametrálně liší od hodnot, na nichž byla založena Evropská unie.
Chvatné úsilí obejmout se se Siem je oproti EU ještě větší v Británii, která se právě od EU odpoutává. Ministerský předseda Boris Johnson chce Spojené království co nejvíc vzdálit EU a zformovat volnotržní ekonomiku nesvázanou evropskými regulemi. To se mu nejspíš nepovede, protože EU je připravena proti onomu typu deregulace, na niž Johnsonova vláda patrně pomýšlí, uskutečňovat protiopatření. Británie ale mezitím pokukuje po Číně jako možném společníkovi s nadějí, že znovu naváže partnerství, které v letech 2010 až 2016 budoval bývalý ministr financí George Osborne.
Trumpova administrativa, na rozdíl od amerického prezidenta Donalda Trumpa osobně, si v řízení svých vztahů s Čínou zatím vede mnohem lépe. Vypracovala nadstranickou politiku, která prohlásila Čínu za strategického soupeře, a technologického obra Huawei a další čínské firmy umístila na takzvaný Seznam subjektů, který americkým společnostem zakazuje s nimi bez vládního povolení obchodovat.
Beztrestně toto nařízení může porušovat jediná osoba: samotný Trump. Bohužel se zdá, že právě to dělá, když při vyjednávání se Siem klade Huawei na stůl. Od května 2019, kdy Spojené státy umístily Huawei na Seznam subjektů, přiznalo firmě ministerstvo obchodu několik tříměsíčních výjimek, aby předešlo nepřiměřeným těžkostem amerických společností, které jí dodávají komponenty.
Huawei je zcela neobvyklá – a v některých ohledech jedinečná – společnost. Její zakladatel, Žen Čeng-fej, získal technické vzdělání zčásti jako příslušník inženýrských jednotek Lidově osvobozenecké armády a právě LOA se stala jedním z jeho prvních velkých zákazníků. Při založení Huawei v roce 1987 se veškeré čínské technologie dovážely ze zahraničí a Ženovým cílem bylo jim pomocí zpětného inženýrství s místními výzkumníky přijít na kloub. Uspěl tak, že to překonalo i jeho nejdivočejší sny.
V roce 1993 už Huawei představila nejvýkonnější telefonní ústřednu, která byla v Číně k mání. Následně získala od LOA klíčový kontrakt na výstavbu první celostátní telekomunikační sítě. Poté těžila z vládní politiky, zavedené v roce 1996, která se zaměřovala na rozvoj domácích výrobců telekomunikační techniky a znamenala také vyloučení zahraničních konkurentů. V roce 2005 už vývoz Huawei převýšil její domácí odbyt. V roce 2010 časopis Fortune začlenil Huawei do světového seznamu 500 největších společností.
Subscribe now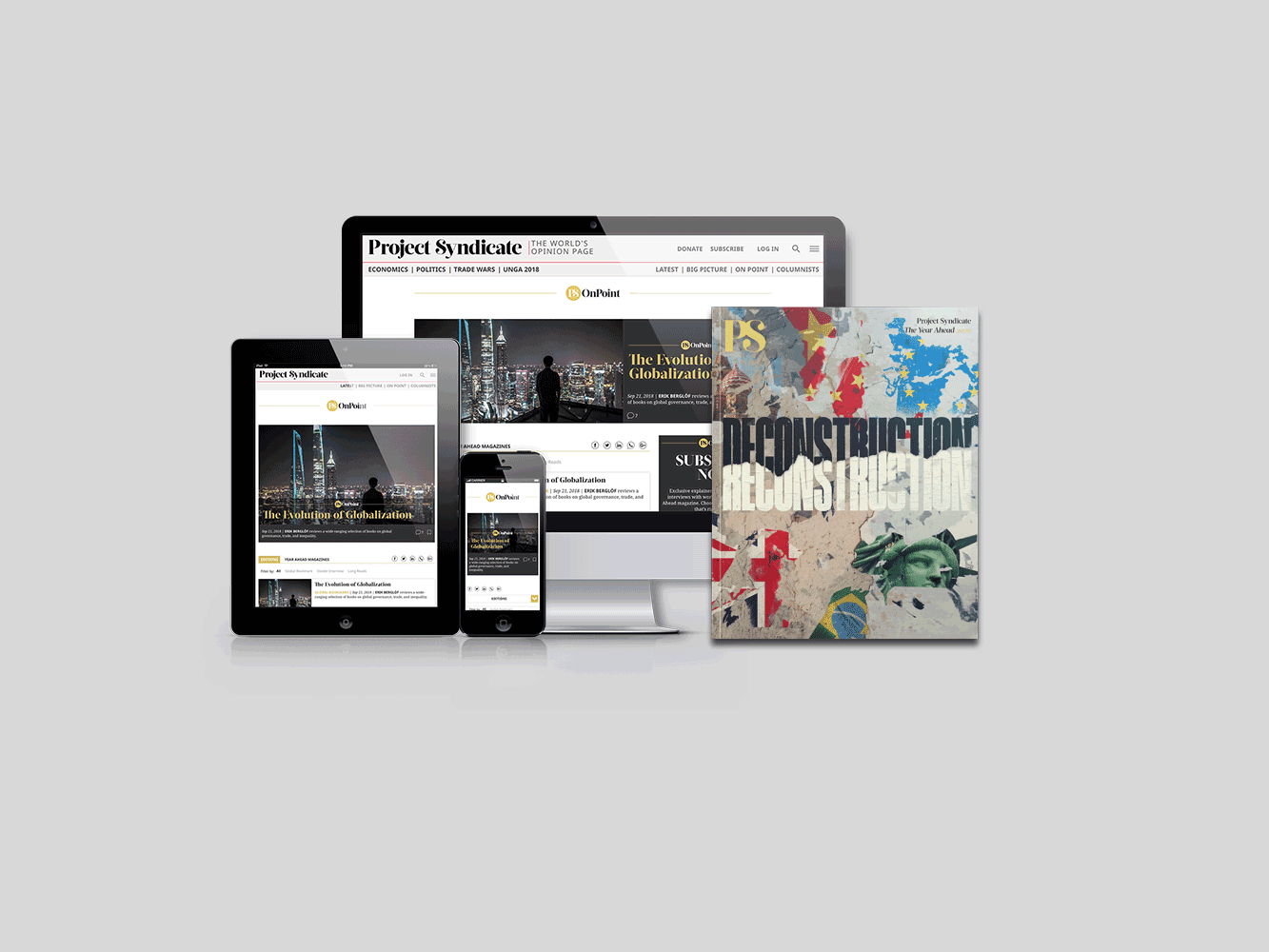 Subscribe now
Subscribe today and get unlimited access to OnPoint, the Big Picture, the PS archive of more than 14,000 commentaries, and our annual magazine, for less than $2 a week.
Když přišel k moci Si, Huawei ztratila veškerou autonomii, jíž snad do té doby požívala. Jako každá jiná čínská společnost musí plnit příkazy KS Číny. Do roku 2017 to zůstávalo nevyřčeným ujednáním; od zavedení zákona o národních zpravodajských službách onoho roku se to stalo formální povinností.
Krátce nato byl zaměstnanec Huawei zapleten do špionážního skandálu v Polsku a společnost byla obviněna i z dalších případů špionáže. Největší hrozbou pro Evropu ale není špionáž. Učinit nejkritičtější evropskou infrastrukturu závislou na čínské technologii znamená otevřít dveře vydírání a sabotážím.
Pokládám za zřejmé, že Čína za Siovy vlády představuje hrozbu pro hodnoty, na nichž byla založena EU. Předním představitelům členských států ani kapitánům průmyslu EU, zejména v Německu, to však patrně zřejmé není.
EU stojí před ohromnou výzvou: tichá proevropská většina promluvila a řekla, že její prvořadou obavou je změna klimatu, avšak členské státy vedou vzájemné boje nad rozpočtem a zaměřují se spíš na snahu usmiřovat si Siho než na zachování transatlantického vztahu.
Namísto předem prohraného boje proti dominanci Huawei na trhu s 5G by USA a EU, popřípadě EU samotná, měly spolupracovat na upevňování společností Ericsson a Nokia, aby se staly životaschopnými konkurenty.
Si se v září setká s hlavami států a vlád 27 členských států EU na summitu EU-Čína v Lipsku. Evropané musí pochopit, že nebude-li veden k zodpovědnosti a dotazován na nedbalost vůči lidským právům, zejména v Tibetu, Sin-ťiangu a Hongkongu, poskytnou mu tolik potřebné politické vítězství.
O Siově budoucnosti může rozhodnout jedině čínské politické vedení. Újma zapříčiněná tím, jak Si nezvládl propuknutí nákazy koronavirem, začala být zřejmá natolik, že ji musí připustit čínská veřejnost, a dokonce politbyro. EU by neměla vědomě přispívat k jeho politickému přežití.
Z angličtiny přeložil David Daduč