As fontes da resiliência econômica da China que não são reconhecidas
XANGAI – Nos últimos 20 anos, várias e prósperas empresas de tecnologia surgiram na China. Isso gerou muita especulação sobre as proezas científicas e tecnológicas do país, bem como sua capacidade de inovar. Alguns argumentam que a China já está pisando nos calcanhares da América nesses domínios e se tornou um líder mundial em alguns setores. Outros acreditam que a China não está tão adiantada quanto pode parecer, e a repressão regulatória do governo às empresas de tecnologia impedirá seu progresso contínuo. Então, o que será, na verdade?
Aqueles que duvidam do progresso da China enfatizam a confiança do país na tecnologia ocidental, apontando que suas empresas locais de tecnologia ainda não competem globalmente com suas contrapartes americanas. Mas os otimistas da China observam que essas empresas continuam sua rápida expansão internacional, um reflexo da excepcional capacidade de aprendizagem da China.
Sim, por certo. Irrefutavelmente, a capacidade de aprendizagem da China é o segredo do sucesso econômico do país e diz muito mais sobre as perspectivas da China do que sobre sua  tecnologia. Afinal, a inovação tecnológica é menos um insumo do que um produto do desenvolvimento econômico liderado por empresários. É construindo negócios prósperos que os empreendedores ganham oportunidades de desenvolver novas tecnologias e aplicações.
É verdade que a China tem enfrentado crescentes desafios externos nos últimos anos, incluindo restrições quanto ao compartilhamento de tecnologia pelas economias desenvolvidas. Além disso, os esforços do governo para manter a ordem econômica interna e mitigar os riscos financeiros, que através de maior regulamentação das empresas de tecnologia, têm gerado polêmica no mercado. E algumas indústrias estrangeiras supostamente se retiraram da China.
Mas a economia não parou. Pelo contrário, o impulso empresarial que conduz o desenvolvimento da China continua forte. Ajuda o fato de a China ter um enorme mercado interno de 1.4 bilhão de pessoas conectadas por sistemas de transporte bem desenvolvidos, redes de comunicação avançadas e flexíveis e eficientes cadeias de suprimentos.
Embora muitas empresas estrangeiras tenham entrado e saído, isso sempre aconteceu, e não porque os estrangeiros sejam tratados injustamente no mercado chinês. As empresas estrangeiras simplesmente lutam para competir com as locais, que desfrutam de uma significativa vantagem, incluindo menos burocracia e maior conhecimento do próprio mercado. Além disso, embora as empresas estrangeiras possam chegar à China com uma ligeira vantagem tecnológica, geralmente é de curta duração, dada a rapidez com que as empresas chinesas aprendem.
Subscribe to Project Syndicate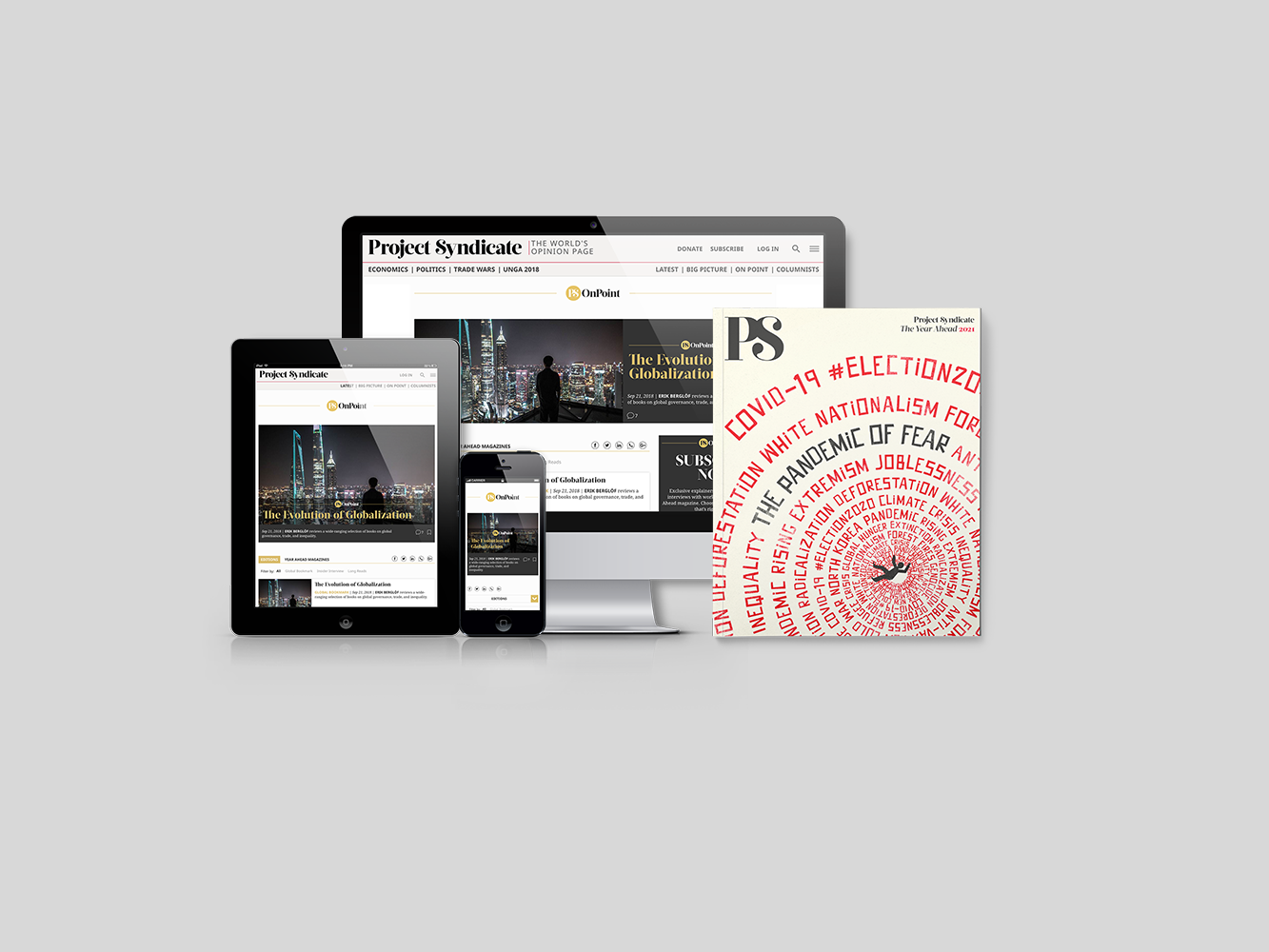 Subscribe to Project Syndicate
Enjoy unlimited access to the ideas and opinions of the world's leading thinkers, including weekly long reads, book reviews, topical collections, and interviews; The Year Ahead annual print magazine; the complete PS archive; and more – for less than $9 a month.
Hoje, há um número impressionante de bem-sucedidas empresas chinesas de pequeno e médio porte. Elas podem não ser nomes conhecidos – na verdade, são chamados de "campeões invisíveis" –  mas estão constantemente inovando na aplicação de tecnologias avançadas. E suas fileiras continuam crescendo.
Há também um grande número de empresas chinesas atendendo clientes no exterior, com muitas mantendo uma presença muito maior na Europa e nos Estados Unidos do que na China. Essas empresas alavancam os eficientes sistemas de armazenamento, distribuição e logística da China, bem como suas superiores capacidades em design e fabricação de produtos, para aumentar sua competitividade nos mercados internacionais.
A Shein, uma varejista online de fast-fashion fundada em 2008 em Nanjing, é um exemplo típico desse tipo de empresa. Começou como empresa de comércio eletrônico internacional, vendendo roupas por meio de plataformas como Amazon e eBay. Mas, em 2014, criou a própria marca e lançou um site e um aplicativo sob medida em mercados ao redor do mundo, dos Estados Unidos e Europa ao Oriente Médio e Índia.
Vendendo roupas baratas diretamente aos consumidores, a Shein prosperou. Em pouco tempo, tornou-se o segundo site de comércio eletrônico mais popular para jovens americanos, atrás apenas da Amazon. De acordo com as tendências do Google, os usuários nos Estados Unidos – o mercado líder da Shein –  procuram por ela três vezes mais do que procuram pela Zara.
Apesar de valer cerca de US$ 15 bilhões, a Shein não era particularmente conhecida na China até o ano passado, quando foi listada como um dos dez maiores "unicórnios" da China (empresas privadas com avaliação acima de US$ 1 bilhão). Isso porque não atende o mercado chinês. Em vez disso, aproveitou as vantagens da China – resultado de enormes investimentos do governo nos últimos 20 anos –  para construir sua própria e flexível cadeia de suprimentos, concentrada em Guangdong, o centro de manufatura mais desenvolvido do país.
Graças a essa cadeia de suprimentos, a Shein é capaz de levar um produto do design à produção em dez dias. Seus concorrentes no segmento de fast-fashion – cujos produtos são normalmente projetados na Europa, em seguida, fabricados no Sudeste Asiático e na China e depois enviados para sedes europeias para armazenamento e só então, enviados para mercados globais –  simplesmente não conseguem acompanha-la. A Shein também começou a construir armazéns em alguns mercados importantes.
Contudo, a Shein não é uma anomalia. A China possui uma série de outras plataformas de comércio eletrônico transfronteiriço de fast-fashion e um total de 251 unicórnios, no ano passado. A lista inclui aplicativos de mídia social como o TikTok, que conquistou o mundo tal como uma tempestade. A influência das empresas chinesas de Internet é grande e continua crescendo nos mercados europeu, americano e do sul da Ásia.
O governo da China deveria ser creditado por isso, em parte. Após o surto de SARS em 2003, trabalhou para apoiar a expansão do comércio eletrônico. Em seguida, para compensar o choque da crise financeira global de 2008, fez contínuos investimentos em redes de internet, comunicação e transporte, sistemas de pagamento móvel, logística e capacidade de armazenamento e cadeias de suprimentos, ao mesmo tempo em que promoveu ligações entre os setores. Esses esforços ajudaram a fortalecer e sustentar as fontes básicas do inovador dinamismo da economia.
Sem dúvida, a economia de tamanho superdimensionado e de rápido crescimento da China sofre de problemas estruturais, que parecem não corresponder ao seu intrínseco dinamismo. Essa aparente discrepância é um lembrete da complexidade da economia. Por exemplo, como o setor estatal captura uma parcela desproporcional dos recursos financeiros, é frequentemente considerado como má fonte de alocação de recursos. Mas recentes estudos descobriram que as empresas estatais podem ter servido como um canal informal para aliviar as restrições de financiamento das pequenas e médias empresas.
Aqueles que se concentram excessivamente nos fenômenos de nível superficial continuarão a subestimar a resiliência econômica da China. Não se pode compreender de verdade a economia chinesa e suas perspectivas sem prestar atenção ao irreprimível dinamismo que a sustenta.
Tradução de Anna Maria Dalle Luche, Brazil