¿Puede la Iniciativa del Cinturón y Ruta de la Seda convertirse en una trampa para China?
CAMBRIDGE – Los críticos a menudo afirman que China está utilizando su masiva "Iniciativa del Cinturón y Ruta de la Seda" (BRI) como una forma de "diplomacia coercitiva de la trampa de la deuda", con el propósito de ejercer control sobre los países que se unen a su esquema de inversión transnacional en infraestructura. Tal como señaló recientemente Deborah Brautigam de la Universidad John Hopkins, los medios de comunicación a menudo exageran este riesgo. De hecho, la Iniciativa BRI puede tener inmerso un tipo de riesgo distinto: un riesgo para la propia China.
En la reciente cumbre sobre la Iniciativa BRI en Pekín, el presidente chino Xi Jinping aparentemente reconoció las críticas relativas a la "trampa de la deuda". En su discurso, Xi dijo que "construir infraestructura de alta calidad, sostenible, resistente a riesgos, que se erija a un precio razonable, y sea inclusiva ayudará a que los países utilicen plenamente sus dotaciones de recursos naturales". 
Esta es una señal alentadora, ya que muestra que China ha tomado mayor conciencia sobre las implicaciones de la deuda vinculada a la Iniciativa BRI. Un estudio realizado por el Center for Global Development llegó a la conclusión de que ocho de los 63 países que participan en la Iniciativa BRI están en riesgo de sufrir "dificultades en materia de deuda".
Sin embargo, tal como John Maynard Keynes memorablemente lo expresó: "Si le debe a su banco cien libras, usted tiene un problema. Pero, si le debe a su banco un millón de libras, es el banco quien tiene un problema". En el contexto de la BRI, China puede convertirse en el banquero a quien se le debe un millón de libras.
En especial, China puede ser víctima del "modelo de acuerdo obsolescente", que establece que un inversor extranjero pierde poder de negociación a medida que invierte más en un país anfitrión. Los proyectos de infraestructura como los de la BRI son un ejemplo clásico, debido a que son voluminosos, están atornillados al suelo, y tienen un valor económico cero si se los deja incompletos.
Como era de esperar, algunos países socios de la iniciativa BRI ahora exigen renegociar los términos; y, típicamente hacen estas exigencias después de que los proyectos ya comenzaron. China puede verse obligada a ofrecer concesiones cada vez más favorables para mantener los proyectos en marcha. A mediados de abril, por ejemplo, Malasia anunció que un importante proyecto ferroviario BRI, suspendido temporalmente por el gobierno tras las elecciones del año pasado, ahora se llevaría a cabo "después de la renegociación". Según informes de los medios de comunicación, los costos de construcción disminuyeron hasta en un tercio. Es probable que otros países BRI también soliciten perdones y condonaciones de sus deudas, y que consiguientemente sean los ahorristas chinos quienes, en última instancia, corran con los costos asociados a dichos perdones y condonaciones.
Subscribe now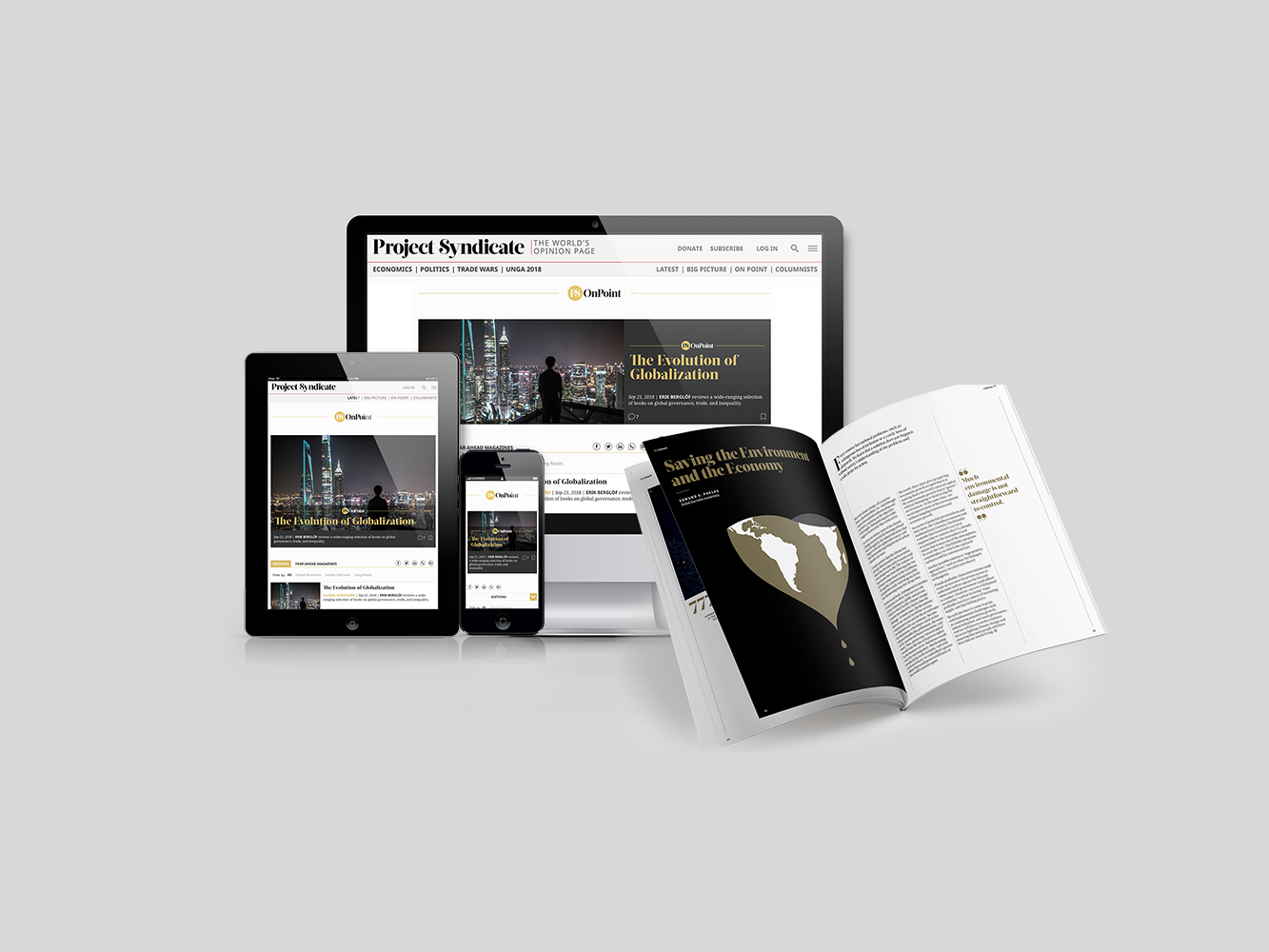 Subscribe now
Get unlimited access to OnPoint, the Big Picture, and the entire PS archive of more than 14,000 commentaries, plus our annual magazine, for less than $2 a week.
La Iniciativa BRI puede tener costos ocultos adicionales para China en el futuro. Para empezar, es extraordinariamente difícil ganar dinero en proyectos de infraestructura. Existe la creencia generalizada de que la inversión en infraestructura potencia el crecimiento económico, pero la evidencia probatoria de ello es débil. De hecho, la propia China construyó gran parte de su infraestructura actual después de que su crecimiento ya había despegado. En las décadas de 1980 y 1990, por ejemplo, China creció mucho más rápido que la India, a pesar de tener una red ferroviaria más corta. Según el Banco Mundial, en el año 1996 China tenía 56.678 kilómetros (35.218 millas) de líneas ferroviarias, y la India tenía 62.915 kilómetros. El crecimiento chino no fue impulsado por la infraestructura, sino por las reformas e inversiones en capital humano. Si el crecimiento no se materializa en los países BRI, las empresas chinas pueden terminar cargando con los costos.
Además, muchos de los países socios de la Iniciativa BRI de China son países riesgosos, incluyéndose entre ellos a Pakistán, uno de los principales receptores de inversiones bajo este esquema. Adicionalmente a los altos riesgos políticos, económicos y de incumplimiento de la deuda que Pakistán presenta, este país también tiene calificaciones deficientes en cuanto a sus indicadores de educación. Según un informe, Pakistán ocupó el 180avo puesto entre 221 países en una clasificación relativa a alfabetización. Esta es una potencial señal de alarma para las inversiones chinas en Pakistán, debido a que la investigación sugiere que las inversiones en infraestructura física promueven el crecimiento sólo en países con altos niveles de capital humano. La propia China se benefició de sus inversiones en infraestructura porque también había invertido mucho en educación.
Tampoco debería compararse la Iniciativa BRI con el Plan Marshall, el programa de colaboración estadounidense que tenía el propósito de ayudar a reconstruir Europa occidental después de la Segunda Guerra Mundial, para ejemplificar cómo los proyectos de inversión a gran escala pueden impulsar el crecimiento. El Plan Marshall fue tan exitoso – y lo fue a una fracción del costo de la Iniciativa BRI – porque prestó asistencia a países generalmente bien gobernados que habían sido perturbados temporalmente por la guerra. La ayuda actuó como un estímulo que desencadenó el crecimiento. Varios de los países BRI, por el contrario, están plagados de problemas económicos y de gobernabilidad, y carecen de los requisitos básicos para el crecimiento. No será suficiente la mera construcción de su infraestructura.
Por último, la Iniciativa BRI probablemente fortalecerá aún más el sector estatal de China, incrementando consiguientemente una de las amenazas a largo plazo para su economía. Según un estudio realizado por el American Enterprise Institute, las empresas privadas dieron cuenta de tan sólo el 28% de las inversiones realizadas por la Iniciativa BRI durante el primer semestre de 2018 (los últimos datos disponibles son para dicho período), cayendo estas inversiones privadas en 12 puntos porcentuales en comparación con el nivel porcentual alcanzado durante el mismo período en el año 2017.
La gran escala de la Iniciativa BRI, en conjunción con la falta de rentabilidad del sector estatal de China, se traduce en que los proyectos bajo este esquema pueden necesitar un apoyo sustancial de los bancos chinos. Las inversiones de la Iniciativa BRI inevitablemente competirían por fondos, así como por las cada vez más escasas divisas, con el sector privado nacional de China, que de por sí ya enfrenta una alta carga fiscal y las tensiones causadas por la guerra comercial con Estados Unidos.
Por otra parte, las empresas occidentales, un componente importante del sector privado de China, están retirándose de este país. Varias compañías de Estados Unidos como Amazon, Oracle, Seagate y Uber, así como Samsung, SK y Hynix de Corea del Sur, y Toshiba, Mitsubishi y Sony de Japón, han reducido sus operaciones en China o han decidido retirarse por completo. Como resultado parcial de lo antedicho, la inversión extranjera directa estadounidense en China en el año 2017 fue de $2,6 mil millones, en comparación con los $5,4 mil millones invertidos en el 2002.
Este es una evolución de la situación que causa preocupación. Mediante la Iniciativa BRI, China está estableciendo vínculos con algunos de los países más autoritarios, financieramente opacos y económicamente atrasados. A su vez, una guerra comercial, un sector estatal cada vez más fuerte y el proteccionismo están distanciando a China de Occidente.
China ha desarrollado y acrecentado su capacidad para emprender proyectos BRI precisamente porque abrió su economía a la globalización, así como a la tecnología y know-how occidentales. En comparación con la importancia que revisten sus compromisos con Occidente, la Iniciativa BRI puede conllevar riesgos e incertidumbres que podrían llegar a causar problemas para la economía china. A medida que la economía china se desacelera y sus perspectivas de exportación están cada vez más nubladas por factores geopolíticos, vale la pena repensar el ritmo, el alcance y la escala de la Iniciativa BRI.
Traducción del inglés: Rocío L. Barrientos