Empoderando a los nuevos obradores de milagros de China
MILÁN – Como ha revelado el 19 Congreso Nacional del Partido Comunista Chino, gran parte del foco ha estado depositado en quién ocupará las posiciones clave en la administración del presidente Xi Jinping en los próximos cinco años. Pero la futura trayectoria de China depende crucialmente de otro grupo de líderes que han recibido mucha menos atención: los tecnócratas que llevarán a cabo las tareas específicas asociadas con la reforma económica y la transformación de China.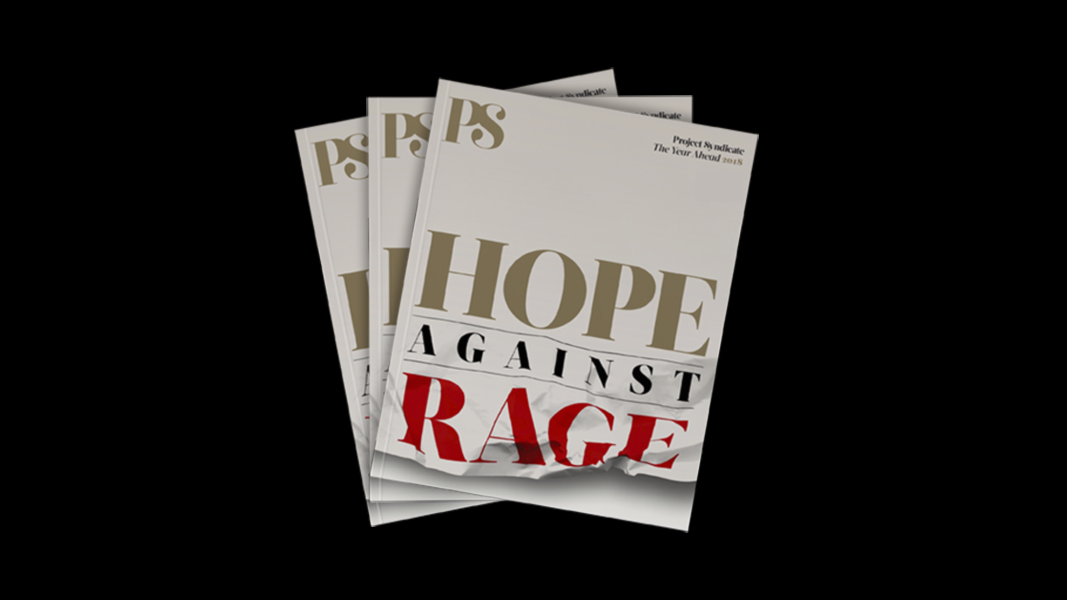 The Year Ahead 2018
The world's leading thinkers and policymakers examine what's come apart in the past year, and anticipate what will define the year ahead.
En las últimas cuatro décadas, los tecnócratas de China han pergeñado de manera colectiva una transformación milagrosa. La generación actual, un grupo talentoso de responsables de formular las políticas, dimitirá en marzo de 2018 o alrededor de esa fecha, y le pasará el bastón a una nueva generación. Esa generación -altamente educada, experimentada y, en su mayor parte, exitosa por méritos propios- está preparada para llevar adelante el progreso económico y social de China con gran capacidad y dedicación. El interrogante es si tendrá un campo abierto en el cual correr.  
De algo no hay dudas: la próxima generación de tecnócratas enfrentará condiciones muy diferentes de las que confrontaron sus predecesores. China ha llegado a un momento de incertidumbre importante. Más allá de las cuestiones inherentes al proceso de traspaso generacional, ha habido un cambio drástico en el marco de las políticas dominantes de China bajo la administración de Xi.
En el gobierno de Deng Xiaoping -el líder que inició la "reforma y apertura" radical de China en 1978-, el objetivo político singular era la transformación y el crecimiento económico domésticos, que se alcanzarían con un modelo de toma de decisiones colaborativo que incluía un intenso debate interno. Deng explícitamente descartó una agenda internacional más amplia para China -un dictado que los responsables de las políticas en China siguieron durante más de tres décadas.
Desde que asumió el poder en 2012, Xi ha cambiado su marco normativo de varias maneras. Por empezar, abordó la corrupción endémica que venía minando la credibilidad del PCC (y, por extensión, el modelo de gobernancia de China), y para ello lanzó una campaña sin precedentes contra las componendas que alcanzó los niveles más altos del liderazgo del partido.
Muchos esperaban que la campaña anticorrupción de Xi fuera una iniciativa temporaria, destinada a preparar el camino para la implementación de las reformas económicas agresivas anunciadas en la Tercera Sesión Plenaria del 18 Comité Central en 2013. La campaña, por el contrario, se ha convertido esencialmente en una característica permanente de la administración de Xi.
Xi cree que la legitimidad de un gobierno es, principalmente, una función de valores que se brindan de manera consistente, junto con un progreso económico y social, en donde el compromiso estricto con el interés público tiene prioridad sobre la forma de gobernancia. Mientras que pocos observadores occidentales han reconocido plenamente esta perspectiva, los acontecimientos en Occidente en los últimos diez años -la crisis financiera de 2008, la mayor desigualdad de ingresos y riqueza y la profundización de la polarización política- han reforzado esta postura.
En consecuencia, los líderes y ciudadanos chinos están más convencidos que nunca de que el gobierno de un único partido fuerte es un pilar esencial de estabilidad y crecimiento. Creen que el foco en Occidente en la forma de gobernancia, en contraposición a resultados económicos y sociales inclusivos, es errado, porque los sistemas tanto democráticos como autocráticos pueden ser corruptos.
Es más, la agenda económica de China en el gobierno de Xi se ha expandido más allá de su foco limitado en el crecimiento y desarrollo domésticos para incluir un esfuerzo concertado destinado a expandir la influencia china en la economía global, especialmente en el mundo en desarrollo. Esta agenda externa amplia y en expansión genera pedidos de recursos -no se puede ser el inversor externo dominante en África y Asia central sin invertir mucho dinero- a la vez que influye en las elecciones políticas. Por ejemplo, las empresas de propiedad del estado, inclusive  los bancos, pueden responder de manera más flexible que las empresas puramente privadas a una mezcla variable de incentivos y retornos de inversión públicos y privados.
Finalmente, en los últimos años, los marcos normativos de China han reflejado cada vez más la tensión inherente entre el imperativo de larga data de garantizar la estabilidad social y política y el objetivo más moderno de la liberalización del mercado. El liderazgo de China sigue estando firmemente comprometido con proteger los intereses del Partido que, a su entender, coinciden con los de la sociedad.  Por ese motivo, el PCC sigue concentrándose en mantener el orden e instilar valores en todos los aspectos de la vida china, manteniendo una presencia activa no sólo en los debates sobre las políticas sino también en las actividades y asuntos sociales del sector privado.
Al mismo tiempo, el gobierno intenta asignarles a los mercados un papel más decisivo en la economía, impulsar el poder de la actividad empresarial y la innovación, y responder de manera más efectiva a las necesidades y deseos de una clase media joven, educada y en franco crecimiento. Y con buenos motivos: estos son los motores internos que le han permitido a China alcanzar un crecimiento anual del PIB de 6-7% en medio de un giro estructural difícil y una transición a ingresos medios, llevada a cabo en una economía global relativamente débil.
Es difícil decir con certeza si estos dos objetivos se contraponen de manera directa. Pero existe un motivo de preocupación. El tipo de competencia dinámica que conduce a la innovación, después de todo, dista mucho de un proceso guiado de manera centralizada, aunque las elecciones del sector público en áreas como la investigación básica sí tienen un impacto sustancial.   
Es más, tanto en la formulación de políticas públicas como en el mundo académico, es indispensable un debate activo para diferenciar las ideas buenas de las malas. Sin embargo, si bien el sistema chino ha demostrado su capacidad para un debate de políticas internas de alto nivel entre participantes altamente entrenados y experimentados cuya lealtad no está en duda, y que luego actúan de manera rápida y decisiva, los líderes de China siguen sospechando del debate público y de los comentarios sin restricciones. Pero muchas decisiones complejas en materia de políticas -por ejemplo, sobre la reforma y apertura del sector financiero- se verían beneficiadas con el proceso de depuración que permite una mayor apertura.
En los próximos cinco años, el éxito de China dependerá en gran medida de cómo se maneje la agenda compleja del gobierno, y las tensiones que esto conlleva. Para alcanzar sus objetivos, los líderes de China tendrán que encontrar un delicado equilibrio entre un Partido fuerte, disciplinado y ubicuo, que fija estándares y protege los intereses de la población, y mercados innovadores, empoderados y potentes, que impulsan la economía hacia el futuro.