Potenziare gli Operatori del Nuovo Miracolo Cinese
MILANO – Dall'apertura del 19° Congresso Nazionale del Partito Comunista Cinese, gran parte dell'interesse si è concentrato su coloro che andranno ad occupare le posizioni chiave nell'amministrazione del presidente Xi Jinping per i prossimi cinque anni. Ma il futuro indirizzo della Cina dipende fondamentalmente da un diverso gruppo di leader, ai quali è stata rivolta molta meno attenzione: i tecnocrati che dovranno raggiungere gli obiettivi specifici legati alle riforme e trasformazioni economiche della Cina.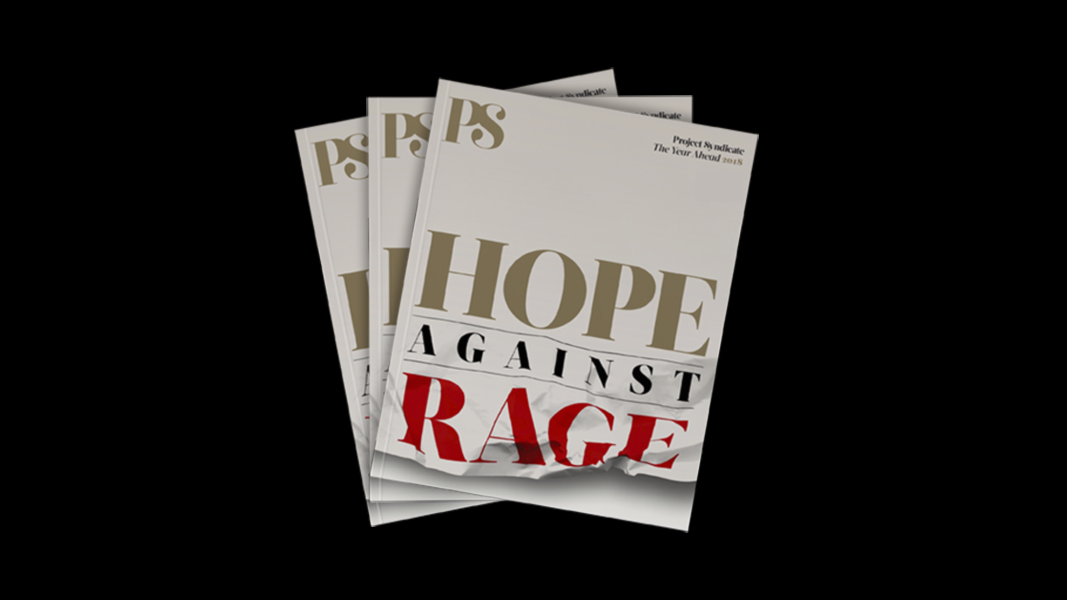 The Year Ahead 2018
The world's leading thinkers and policymakers examine what's come apart in the past year, and anticipate what will define the year ahead.
Negli ultimi quattro decenni, i tecnici cinesi hanno congiuntamente sviluppato una trasformazione miracolosa. La generazione attuale, un gruppo di politici dotati, lascerà l'incarico all'incirca in marzo 2018, passando il testimone ad una nuova generazione. Quest'ultima – altamente istruita, esperta e, per la maggior parte, arrivata al successo sulla base di propri meriti – è pronta a portare avanti il progresso economico e sociale della Cina con grande abilità e dedizione. La questione è se avrà campo libero per esprimersi.
Una cosa è certa: la prossima generazione di tecnocrati affronterà condizioni molto diverse da quelle con cui si sono confrontati i loro predecessori. La Cina è giunta ad una fase di grande incertezza. Al di là delle questioni inerenti al processo di turnover generazionale, con Xi si è svolto un drastico cambiamento del quadro politico dominante cinese.
Sotto Deng Xiaoping – il leader che nel 1978 ha dato avvio al radicale processo di "riforma ed apertura" della Cina, l'unico obiettivo politico consisteva nella trasformazione e nella crescita economica interna, da realizzare mediante un modello decisionale collaborativo che includeva un vigoroso dibattito interno. Deng escludeva esplicitamente un programma internazionale più ampio per la Cina – un dettato che i politici cinesi hanno perseguito per più di tre decenni.
Dalla sua presa del potere nel 2012, Xi ha cambiato tale quadro politico in diversi punti chiave. Per cominciare, ha affrontato l'endemica corruzione che stava compromettendo la credibilità del PCC (e, in linea di massima, il modello di governance cinese), lanciando una campagna anti-corruzione senza precedenti che ha raggiunto i livelli più alti della leadership del partito.
Molti si aspettavano che la campagna anticorruzione di Xi sarebbe stata un'iniziativa temporanea, intesa ad aprire la strada all'attuazione delle aggressive riforme economiche, annunciate nel 2013 alla terza sessione plenaria del XVIII Comitato Centrale. La campagna, invece, è diventata nei fatti una caratteristica permanente dell'amministrazione Xi.
Xi ritiene che la legittimità di un governo derivi principalmente da un sistema coerente di valori, insieme al progresso economico e sociale, ed ad un rigoroso impegno affinché l'interesse pubblico risulti prioritario rispetto alla forma di governance. Mentre pochi osservatori occidentali hanno riconosciuto pienamente questo punto di vista, gli sviluppi in Occidente degli ultimi dieci anni – la crisi finanziaria del 2008, l'ampliamento delle disuguaglianze di reddito e ricchezza e l'intensificazione delle polarizzazioni politiche – hanno rafforzato questa logica.
Di conseguenza, i leader ed i cittadini cinesi sono più convinti che mai che il governo di un singolo partito forte sia un pilastro essenziale di stabilità e crescita. Essi considerano errata l'enfasi occidentale sulla forma di governo, invece che sugli esiti economici e sociali inclusivi, poiché ritengono che sia i sistemi democratici che quelli autocratici possono essere corrotti.
Inoltre, il programma economico della Cina sotto Xi si è esteso al di là dell'approccio ristretto incentrato su crescita e sviluppo interni per includere uno sforzo concertato diretto ad espandere l'influenza cinese all'interno dell'economia globale, specialmente nel mondo in via di sviluppo. Questo ampio programma in espansione verso l' esterno genera conflitti sulle risorse – non si può essere un investitore esterno dominante in Africa e Asia centrale senza spendere molti soldi – ed al tempo stesso influenza le scelte politiche. Ad esempio, le imprese statali, comprese le banche, possono rispondere in modo più flessibile rispetto ad imprese puramente private ad un mix variabile di incentivi pubblici e privati e rendimenti d'investimento.
Infine, negli ultimi anni, i quadri politici della Cina hanno sempre più rispecchiato la tensione intrinseca tra l'imperativo di lunga data di garantire la stabilità sociale e politica e l'obiettivo più moderno della liberalizzazione del mercato. La leadership cinese rimane costantemente impegnata nella protezione degli interessi del Partito, che considera coincidenti con quelli della società. Per questo motivo, il PCC continua a concentrarsi sul mantenimento dell'ordine e sull'integrazione di valori in tutti gli aspetti della vita cinese, mantenendo una presenza attiva non solo nei dibattiti politici, ma anche nelle attività private e negli affari sociali.
Allo stesso tempo, il governo cerca di dare ai mercati un ruolo più incisivo all'interno dell'economia, di liberare il potere dell'imprenditorialità e dell'innovazione, e di rispondere più efficacemente alle esigenze ed ai desideri di una classe media giovane, istruita ed in rapida crescita. E per una buona ragione: questi sono i motori interni che hanno permesso alla Cina di raggiungere una crescita annua del PIL del 6-7% nel corso di difficili cambiamenti strutturali e della transizione verso il reddito medio, realizzati all'interno di un'economia globale relativamente debole.
È difficile dire con certezza se questi due obiettivi siano direttamente in conflitto tra loro. Ma esistono motivi di preoccupazione. Il tipo di concorrenza dinamica che porta all'innovazione è, dopo tutto, lontano da un processo a guida centralizzata, anche se le scelte del settore pubblico in ambiti quali quello della ricerca di base hanno un impatto notevole.
Inoltre, sia in politica che nell'accademia, un dibattito attivo è indispensabile perché da cattive idee ne sortiscano di buone. Eppure, sebbene il sistema cinese abbia dimostrato la capacità di saper svolgere un dibattito di politica interna ad alto livello tra partecipanti altamente formati e con esperienza, la cui lealtà non è in discussione, e poi di agire rapidamente e con decisione, i leader cinesi rimangono sospettosi nei confronti di dibattiti e commenti liberi e pubblici. Ma molte scelte politiche complesse – ad esempio, riguardo alla riforma e l'apertura del settore finanziario – beneficerebbero del processo di approfondimento che una maggiore apertura potrebbe offrire.
Nei prossimi cinque anni, il successo della Cina dipenderà in gran parte dalla buona gestione del complesso programma di governo, e delle tensioni implicate. Per raggiungere i loro obiettivi, i leader cinesi dovranno trovare un delicato equilibrio tra un Partito forte, disciplinato e onnipresente, che definisce norme in difesa dell'interesse pubblico, e mercati innovativi, emancipati e potenti, guidando l'economia nel futuro.