¿Hacia dónde van los bancos centrales?
CAMBRIDGE – Los banqueros centrales de todo el mundo y los académicos que siguen sus acciones están teniendo su momento anual de reflexión en Jackson Hole (Wyoming). Pero el tema de la reunión de este año ("Desafíos para la política monetaria") puede alentar una autocomplacencia insular (y peligrosa).
Básicamente, hoy las grandes economías enfrentan desafíos a los que no es posible dar una respuesta adecuada con cambios en las metas de inflación, las estrategias de comunicación o incluso los balances de los bancos centrales. Por el contrario, diez años de inflación inferior a la meta en todo el mundo desarrollado (con una expectativa de otros treinta por parte del mercado) y el total fracaso de los vastos esfuerzos que ha hecho el Banco de Japón para subir la inflación hacen pensar que lo que hasta ahora se consideró axiomático es, en realidad, falso: los bancos centrales no siempre pueden controlar la inflación por medio de la política monetaria.
Europa y Japón están atrapados en lo que podríamos denominar un agujero negro monetario: una trampa de liquidez en la que casi no hay margen para una política monetaria expansiva. Estados Unidos está a sólo una recesión de correr un destino similar, ya que (como muestra el gráfico a continuación) cuando llegue la próxima desaceleración habrá muy poco espacio para bajar las tasas. Y con tipos de interés a diez años en torno a 1,5% y tipos reales a futuro (forward) negativos, la posibilidad de proveer más estímulo mediante flexibilización cuantitativa y preanuncios de política monetaria es muy limitada, incluso suponiendo que esas herramientas sean eficaces (algo de lo que dudamos).
[Figure]
Estos hechos parecen dar más sustento al concepto de estancamiento secular; de hecho, la cuestión es mucho más profunda de lo que en general se aprecia. Respecto de lo que se esperaba cuando uno de los autores (Summers) intentó revivir el concepto en 2013, hoy hay mucho más déficit y deuda nacional, y los tipos de interés nominal y real son muy inferiores; sin embargo, el crecimiento del PIB nominal ha sido mucho más lento. Esto hace pensar que hay algún conjunto de fuerzas que opera en el sentido de reducir la demanda agregada y cuyo efecto sólo ha sido atenuado en parte por las políticas fiscales.
Los debates convencionales en materia de políticas enraízan en la tradición neokeynesiana (que a estas alturas de "neo" ya no tiene nada) de ver los problemas macroeconómicos como reflejo de fricciones que frenan la convergencia hacia un equilibrio de mercado clásico. La idea es que la combinación de baja inflación, tipo de interés real neutral declinante y existencia efectiva de un límite inferior para el tipo de interés nominal puede impedir la restauración del pleno empleo. Según esta idea, todo lo que pueda hacerse para reducir el tipo de interés real será constructivo; y con tasas suficientemente flexibles, se podrá superar el estancamiento secular. Si el problema inmediato es un tipo de interés real excesivamente alto, es natural buscar la solución en los bancos centrales y en la política monetaria.
Subscribe now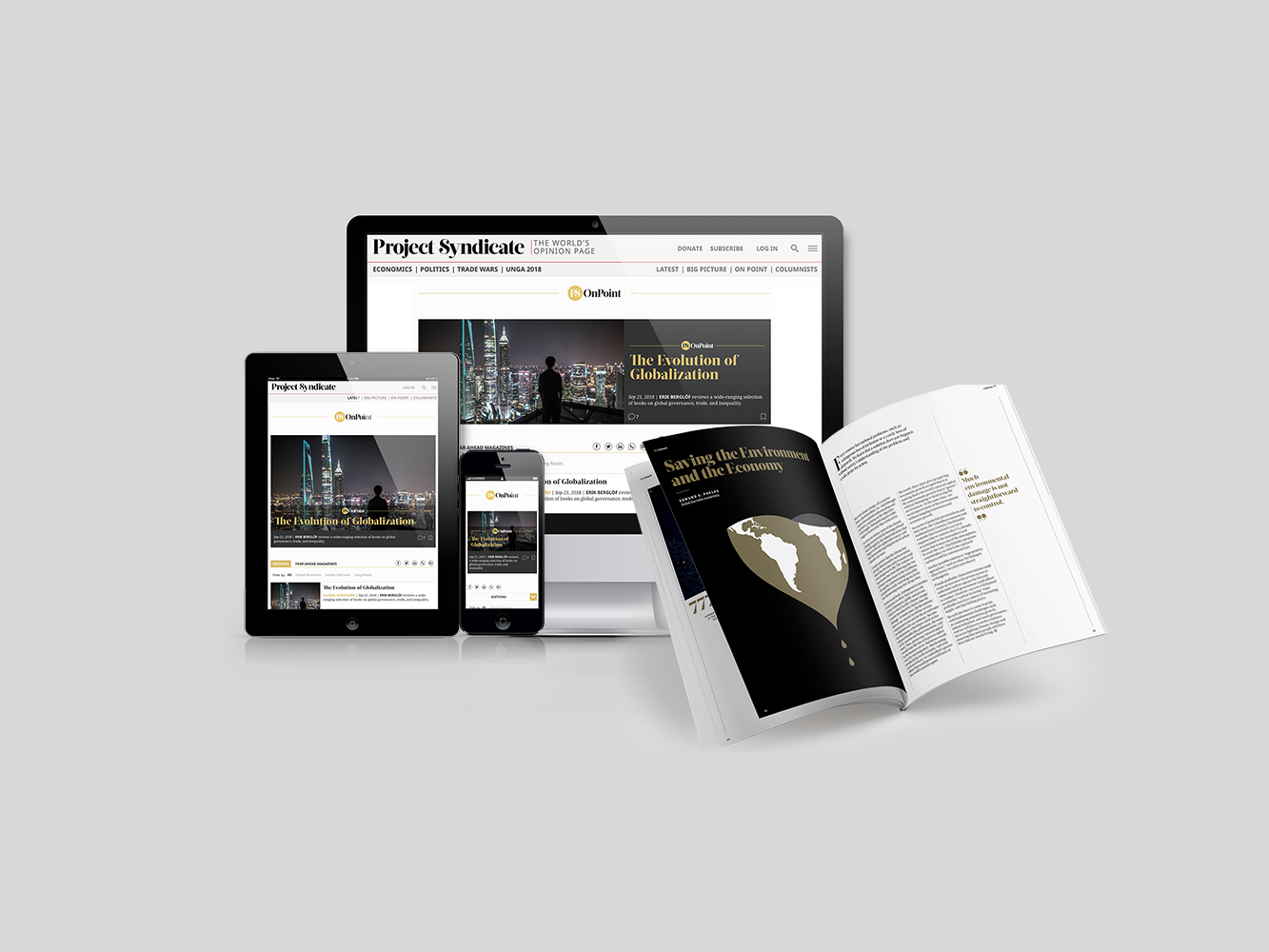 Subscribe now
Subscribe today and get unlimited access to OnPoint, the Big Picture, the PS archive of more than 14,000 commentaries, and our annual magazine, for less than $2 a week.
Pero tenemos cada vez más dudas de que las cosas sean tan sencillas. La tendencia casi universal de los banqueros centrales ha sido interpretar la coincidencia de tipo de interés real muy bajo y freno a la inflación como prueba de una disminución del tipo de interés real neutral, y usar marcos de política monetaria convencional con un tipo real neutral alterado.
Pero hay explicaciones más ominosas. Hay fuertes motivos para creer que hoy, bajar las tasas no es tan eficaz como modo de estimular la economía, y que incluso puede ser contraproducente.
Los sectores de bienes duraderos que son sensibles al tipo de interés hoy representan una proporción menor del PIB. Con la reducción de tipos de interés, aumentó la importancia de los efectos relacionados con el nivel de ahorro objetivo; al mismo tiempo, el efecto negativo de esa reducción sobre el ingreso disponible se acentuó a la par del incremento de la deuda pública. En el contexto actual, la reducción de tipos de interés debilita la posición de capital de los intermediarios financieros y por consiguiente, su capacidad de otorgar crédito. La globalización del ciclo económico disminuyó la importancia del canal cambiario para la política monetaria. Con un tipo de interés real negativo, es dudoso que el costo del capital sea una restricción importante para la inversión.
Analicemos en primer término el caso más ominoso. Si la baja de tasas tiene al mismo tiempo efectos positivos y negativos sobre la demanda, puede ocurrir que no haya un tipo de interés real compatible con la plena utilización de recursos. Tal vez bajar las tasas más allá de cierto punto restrinja la demanda en vez de aumentarla. En ese caso, no sólo será incapaz la política monetaria de lograr el pleno empleo, sino que tampoco podrá aumentar la inflación. Si la demanda es sistemáticamente inferior a la capacidad, la curva de Phillips implica que la inflación tenderá a caer, no a subir.
Incluso si cada rebaja de tasas estimula la demanda en lo inmediato, si ese efecto es débil, hay motivos para preocuparse. Puede ocurrir que los efectos favorables inmediatos sobre la demanda no compensen los efectos perjudiciales que a más largo plazo tendrá la reducción de tipos de interés. Esto puede darse por razones macroeconómicas o microeconómicas.
En una perspectiva macro, los tipos de interés bajos fomentan el apalancamiento y la formación de burbujas de activos, al reducir los costos de endeudamiento y los factores de descuento, y alentar la búsqueda de rendimiento por parte de los inversores. Casi todas las explicaciones de la crisis financiera de 2008 asignan al menos algún papel a las consecuencias de los muy bajos tipos de interés de principios de este siglo. Más en general, quienes estudian las burbujas (desde el historiador de la economía Charles Kindleberger en adelante) siempre han recalcado el papel del dinero fácil y del exceso de liquidez.
En una perspectiva micro, los tipos de interés bajos debilitan la posición de los intermediarios financieros, ya que reducen su rentabilidad; y obstaculizan la asignación eficiente de capital al permitir incluso a las empresas más endebles cumplir con el servicio de sus deudas. También pueden inhibir la competencia al favorecer a las empresas establecidas. Hay algo de enfermizo en una economía en la que las corporaciones pueden endeudarse e invertir en forma rentable incluso en proyectos sin ningún retorno.
Estas consideraciones hacen pensar que responder al estancamiento secular con bajas de tipos de interés puede ser no sólo insuficiente, sino de hecho contraproducente.
Esta formulación de la idea de estancamiento secular está muy relacionada con la reciente crítica del economista Thomas Palley a la "economía del límite inferior cero": los tipos de interés negativos tal vez no resuelvan el desempleo keynesiano. Más en general, en nuestro acercamiento a la idea de estancamiento secular, llegamos a coincidir con aquello que tanto han recalcado los escritores de la tradición postkeynesiana (o mejor dicho, la tradición keynesiana original): que en la explicación de las fluctuaciones económicas, hay que darle menos importancia a la acción de rigideces y fricciones particulares y más a una insuficiencia más fundamental de la demanda agregada.
Si bajar las tasas no basta o es contraproducente, entonces lo que menos se necesita es el ingenio de los banqueros centrales para flexibilizar la política monetaria en un entorno de estancamiento secular. Lo que se necesita es una admisión de impotencia que aliente a los gobiernos a estimular la demanda por medio de políticas fiscales y otras herramientas.
En vez de más de la vieja economía "neo" keynesiana, tenemos la esperanza (pero no la expectativa) de que de la reunión de este año en Jackson Hole salga una nueva economía "paleo" keynesiana.
Traducción: Esteban Flamini
,