Os bancos centrais no banco dos réus
LONDRES – A 11 de Novembro de 1997, o Banco de Inglaterra deu um grande passo no sentido da independência, por amabilidade da releitura na Casa dos Comuns de uma lei que alterava a Lei Bancária de 1946. A lei deu afirmação legislativa à decisão, tomada pelo então Ministro das Finanças Gordon Brown, de libertar as operações do banco central do controlo do governo. Este foi um evento marcante para uma instituição que estivera sob o jugo do governo durante meio século, e simbolizou o modo como a necessidade para a independência dos bancos centrais se transformara na visão convencional.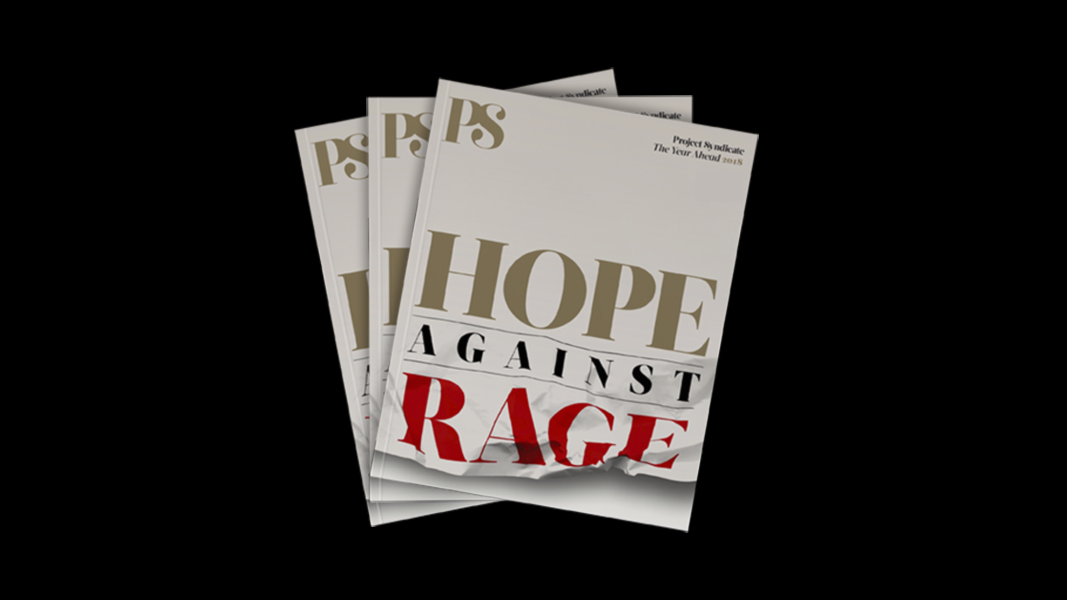 The Year Ahead 2018
The world's leading thinkers and policymakers examine what's come apart in the past year, and anticipate what will define the year ahead.
Agora, contudo, essa sabedoria está a ser questionada, e não apenas no Reino Unido. Quando a inflação era o perigo real e presente, fez sentido delegar a política monetária a responsáveis por bancos centrais que fossem conservadores, e estivessem isolados das pressões para financiar os défices orçamentais dos governos. Hoje, em contrapartida, o problema é o oposto, nomeadamente a incapacidade dos bancos centrais elevarem a inflação a níveis desejáveis.
Para conseguir isso, é necessário que os decisores monetários e fiscais trabalhem em conjunto, nomeadamente permitindo que o banco central, in extremis, proceda à monetização dos défices orçamentais. Mas quando se trata de cooperar com as autoridades fiscais, a independência do banco central é mais um estorvo que uma ajuda.
A independência também era mais fácil de defender quando a tarefa dos responsáveis pelos bancos centrais se limitava a manter a inflação reduzida e estável. Dada esta responsabilidade, as consequências distributivas das decisões do banco central eram limitadas. Era mais simples, além disso, explicar o modo como os instrumentos de uma política do banco central se relacionavam com as suas metas, mandatadas pelo poder político.
Mas depois da crise financeira global ter sublinhado os perigos de remeter as políticas monetária e fiscal para áreas distintas, os bancos centrais adquiriram responsabilidades adicionais. A decisão entre resgatar ou não uma instituição financeira específica, para garantir a estabilidade sistémica ou por quaisquer outros motivos, tem consequências visíveis para os investidores individuais.
O mesmo se aplica às intervenções não-convencionais nos mercados de obrigações societárias e de títulos hipotecários. De uma forma que não surpreende, a noção da independência dos bancos centrais que ajudavam visivelmente determinadas instituições financeiras, e isto numa altura em que a sociedade no seu todo estava sob uma tensão económica sem precedentes, rapidamente se tornou tóxica do ponto de vista político.
A independência é ainda mais problemática numa era em que se tornaram marcantes as consequências transfronteiriças das políticas monetárias nacionais. Estas consequências fazem com que seja importante para os bancos centrais considerarem o impacto das suas políticas sobre países estrangeiros e sobre o sistema global. Mas a prossecução de objectivos globais é difícil, quase impossível, quando os bancos centrais funcionam de acordo com os mandatos restritos e centrados na situação nacional a que a independência obriga.
Hoje os bancos centrais estão sob ataque devido a todas estas razões: por falharem as suas metas de inflação, por não conseguirem manter a estabilidade financeira, por não serem capazes de restabelecer a estabilidade de forma transparente, e por não considerarem, de forma adequada, as repercussões globais das suas políticas. Insatisfeitos com o desempenho dos bancos centrais, os políticos tentam reafirmar o seu controlo.
Assim, vemos o Banco de Itália ser atacado pela sua gestão da crise bancária do país. Vemos o Banco de Inglaterra ser criticado por manifestar preocupação com as repercussões macroeconómicas do Brexit. Deparamo-nos com especulações sobre a intenção do presidente dos EUA, Donald Trump, em rechear o Conselho da Reserva Federal com nomeações politicamente conformes.
Mas comprometer a independência dos bancos centrais para melhorar a responsabilização política equivaleria a deitar tudo a perder. A política monetária é complexa e técnica. Devolver o controlo aos políticos é tão pouco prudente como entregar-lhes as chaves das centrais nucleares de um país.
Alguns defenderão que a via para os bancos centrais assegurarem a sua independência consiste em abandonar as políticas macroprudenciais e microprudenciais, e em renunciar a intervenções pouco convencionais nos mercados de títulos. Mas uma lição central da crise é que as políticas macroeconómicas e financeiras estão estreitamente interligadas, e que a sua coordenação é mais eficaz quando as duas tarefas estão concentradas na mesma instituição, ainda que geridas por comissões diferentes. Dado o actual nível reduzido das taxas de juro, além disso, é mais do que certo, caso sobrevenha outra crise, que as políticas não-convencionais regressarão.
O que os bancos centrais podem fazer para evitarem as ameaças à sua independência é tornarem-se mais transparentes. Podem divulgar os votos dos membros individuais dos seus conselhos relativamente a todas as questões com impacto político, e publicar actas sem atrasos indevidos. Podem organizar mais conferências de imprensa e serem menos ligeiros na explicação das suas políticas. Podem reconhecer o direito dos políticos à definição das metas que o banco central será responsabilizado por atingir.
E para moldar as opiniões destes políticos, podem explicar de uma forma mais eficaz por que motivo a cooperação com as autoridades fiscais e com os bancos centrais estrangeiros é do interesse público. Podem publicar contas financeiras mais detalhadas, nomeadamente sobre as suas transacções individuais de títulos e sobre as suas contrapartes.
Acima de tudo, podem evitar a intervenção na política parlamentar, como fez o Banco Central Europeu quando precipitou a queda do governo de Silvio Berlusconi em Itália, em 2011. Depois, podem manter-se discretos e esperar pelo melhor.