Conservar España
MADRID – En tiempo de crisis los amigos retoman contacto. La actual situación en España, a partir del referéndum de independencia convocado en Cataluña el 1 de octubre, ha multiplicado estos reencuentros. Entre los mensajes que he recibido en las últimas semanas, muchos me preguntaban por qué España simplemente no permite que se lleve a cabo el referéndum. Pero esa no es una opción.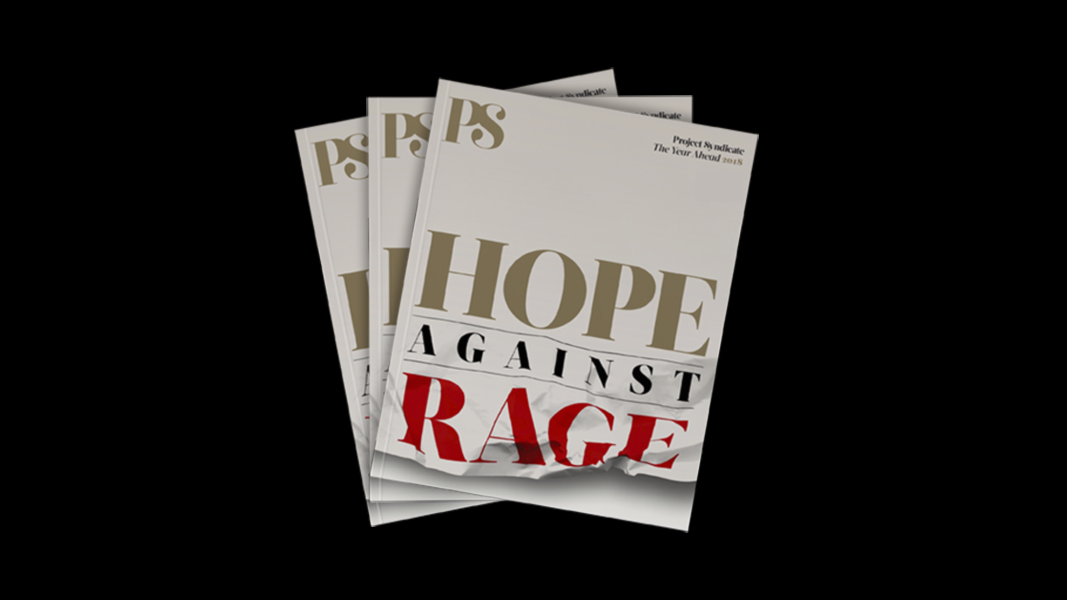 The Year Ahead 2018
The world's leading thinkers and policymakers examine what's come apart in the past year, and anticipate what will define the year ahead.
La idea de que Cataluña debería poder realizar su referéndum, con base en el "derecho a decidir", ha inundado los medios internacionales, recibiendo incluso apoyos en algunos sectores de la sociedad española. En general, como referencia de autoridad, se esgrime la decisión del ex primer ministro británico, David Cameron, de permitir el referéndum escocés por la independencia en 2014.
Pero este planteamiento no tiene cabida en la Constitución española de 1978, que supuso la transición de un régimen dictatorial a uno democrático, establece el Imperio de la Ley en el ordenamiento jurídico español, y "se fundamenta en la indisoluble unidad de la Nación española", cuya soberanía pertenece al pueblo español.
Constitucionalmente, España es una sola nación, indivisible. Como tal, no puede llevarse a cabo un referéndum secesionista sin vulnerar el orden constitucional que el país ha construido a lo largo de 40 años, desde la muerte del dictador Francisco Franco en 1975. 
Pero el principio de que España es un país unido y su mantenimiento, no niegan la existencia de otras identidades individuales o colectivas. Por el contrario, el preámbulo de la Constitución eleva a constitutivo el "proteger a todos los españoles y pueblos de España en el ejercicio de los derechos humanos, sus culturas y tradiciones, lenguas e instituciones". 
De esa esencia se deriva un rico conjunto normativo que reconoce la autonomía; particularmente la de Cataluña, cuyo Gobierno cuenta con importantes competencias. Calibrar la relación entre grupo, región y nación es un proceso en curso, en el marco de la Constitución. Y un referéndum de independencia quebraría la democracia española.   
Algunos defienden que la solución es reformar la constitución para permitir los referéndums de independencia. Pero esta propuesta no sólo afrentaría a la inmensa mayoría de ciudadanos españoles, sino que supondría un golpe irreversible contra nuestra democracia.
El Estado democrático español, fundado en la idea de una única nación que integra a los pueblos de España, es un estado moderno, plural y flexible. Ha consolidado la interdependencia derivada de nuestra experiencia colectiva y nuestra historia común. Facilitar la divisibilidad de esta idea de España debilitaría su esencia y tan sólo alimentaría la marea de nacionalismo y nativismo que progresa en otros lugares de Europa y América del Norte. Permitir el voto secesionista no es un acto democrático, es un ataque a la democracia.   
Evitar un referéndum inconstitucional no es, así, sino el primer paso para proteger la democracia española. España tiene que determinar cómo proceder después del 1 de octubre. Las decisiones que tome a partir de ahora no sólo marcarán el futuro de su democracia, sino que establecerán un precedente para otras democracias liberales que se enfrentan a las mismas fuerzas presentes en las calles de Barcelona. 
Para que España mantenga la unidad nacional, esta nación debe manifestarse a través de la sociedad española. Y en este ámbito queda mucho por hacer.  
Una de las consecuencias de la creciente autonomía de Cataluña, y del mal uso de esas competencias por los secesionistas en el gobierno autonómico, ha sido la eliminación de la presencia del Estado español en este territorio. Las conexiones entre el Estado y los ciudadanos se han debilitado, lo que ha provocado el desgaste de los vínculos sociales que mantienen la nación unida. 
Este desgaste de los vínculos sociales se observa en el resto de España y, de hecho, en Occidente. No a causa del separatismo identitario, sino por un creciente sentimiento de desconexión de los ciudadanos respecto del funcionamiento del estado. La relación entre la población y el gobierno ha entrado en una dinámica que la asemeja a la que existe entre clientes y proveedores de servicios.    
Hoy, España necesita un esfuerzo concertado para dar nuevo impulso a la movilización de la sociedad —en particular a las jóvenes generaciones— en el proyecto de gobierno. Mi generación maduró durante la Transición a la democracia, proceso en que cada quien no podía no sentirse involucrado.
De algún modo la Transición se ha convertido en víctima de su propio éxito, en la medida en que ese tiempo y los que lo vivieron han dominado la cultura política. Esto ha engendrado una contraposición generacional que se percibe, sin ir más lejos, en el debate en el Partido Socialista español sobre la cuestión catalana: mientras la vieja guardia ha defendido incondicionalmente el orden constitucional, los miembros más jóvenes han adoptado una postura más ambigua. Es de vital importancia conectar con esta nueva generación con un planteamiento activo basado en un compromiso cotidiano.  
A lo largo de su historia, España ha oscilado entre el liderazgo y el seguidismo. En ocasiones, lo que sucede en España presagia desarrollos en otras geografías; mientras que en otras ocasiones, en España se replican movimientos sísmicos acontecidos lejos. Claramente, la cuestión catalana corresponde a la primera categoría.  
Estrechar los lazos entre ciudadanos, estado y sociedad es un reto universal. Y hoy es urgente abordarlo, dada la actual tentación de retorno al etno-nacionalismo o tribalismo que como estamos viendo en nuestras democracias, maduras, amenaza directamente al liberalismo y al Imperio de la Ley.
En España nos enfrentamos a una inmensa tarea. Pero culminándola, nuestro país y la democracia en general saldrán reforzados de esta crisis.