¿Por qué no prospera el intento separatista catalán?
BARCELONA – En la incertidumbre que siguió al caótico referendo independentista de Cataluña, el presidente del gobierno regional catalán, Carles Puigdemont, quiso quedar bien con Dios y con el diablo. Su muy esperado discurso ante el parlamento regional, en el que había prometido declarar la independencia, terminó convertido en un confuso intento de aplacar a sus aliados nacionalistas radicales de Candidatura de Unidad Popular (CUP) sin enemistarse más con el gobierno central en Madrid. No logró ni lo uno, ni lo otro.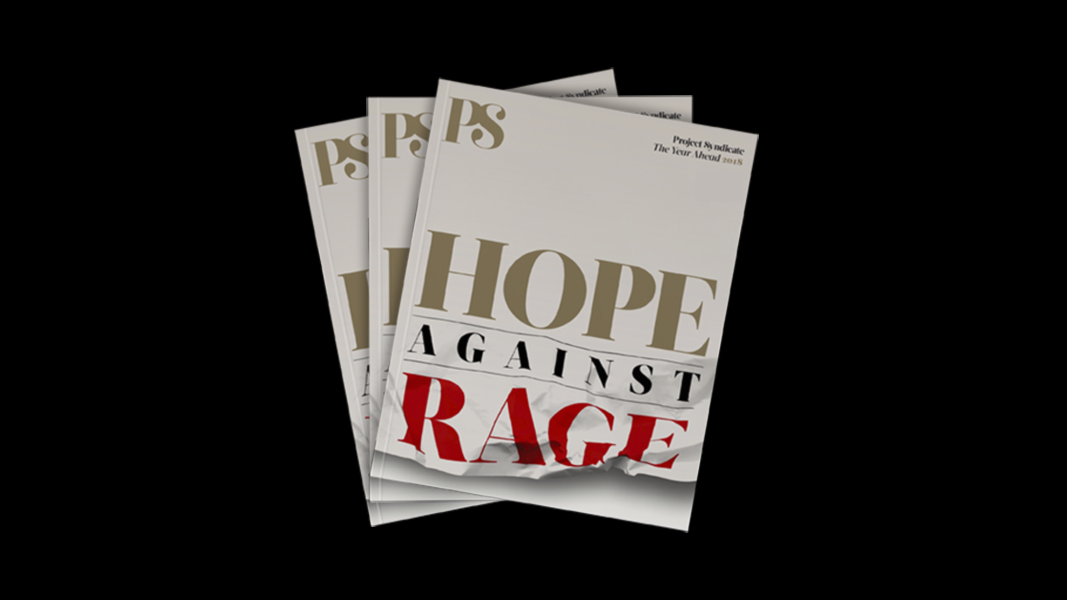 The Year Ahead 2018
The world's leading thinkers and policymakers examine what's come apart in the past year, and anticipate what will define the year ahead.
Es verdad que Puigdemont declaró un estado catalán "en la forma de una república". Pero inmediatamente "suspendió" la declaración, para permitir negociaciones con el gobierno español. Para este, el discurso de Puigdemont fue una declaración implícita de independencia, y para la impaciente CUP, una traición inadmisible. Ahora es muy probable que el gobierno central invoque el artículo 155 de la Constitución española, que le permite tomar control directo de Cataluña, medida que indudablemente alentará más agitación civil en toda la región.
Históricamente, la independencia nacional suele ser resultado de procesos de descolonización violentos, incluso cataclísmicos. Los nuevos estados nacen casi invariablemente en un contexto de sangre, sacrificio y privaciones. En el caso de la ex Yugoslavia, los estados independientes surgieron de una guerra civil que incluyó un genocidio. Las naciones esclavizadas también recuperan la soberanía cuando fracasan los estados y se derrumban los imperios. Las rupturas amistosas, como la de Checoslovaquia, o la que separó a Noruega y Suecia, por muy loables que sean, son una rareza histórica.
El intento independentista de Cataluña (como es probable que Puigdemont sepa) carece de un impulso revolucionario convincente, como el que caracterizó las luchas de los movimientos nacionales a lo largo de la historia. Detrás de la reciente oleada nacionalista en Cataluña hay demandas reales, y otras, en algunos casos, imaginarias. Pero el proyecto independentista refleja ante todo extravagantes sueños de grandeza de las élites catalanas y una actitud soberbia hacia los supuestamente inferiores españoles. Esas élites deberían preguntarse ahora si sus partidarios de clase media serán capaces de soportar bloqueos, fuga masiva de capitales (que ya se está produciendo), caída del nivel de vida y enemistad simultánea con España y con Europa.
Los kurdos en Irak basan su reclamo de independencia en el argumento de que el iraquí es un estado opresivo en descomposición. Pero Cataluña no es una nación oprimida, ni es España un estado fallido. Invocar la larga dictadura del Generalísimo Francisco Franco (de lo que ya pasaron cuarenta años) es un endeble intento de disfrazar las pretensiones económicas de los separatistas y su inflado sentido de superioridad cultural.
Occidente no apoya la independencia kurda, por el mismo motivo por el que no apoyará la independencia catalana. Así como España no es una potencia ocupante en Cataluña, Occidente no considera a los países que buscan impedir la independencia kurda (Turquía, Irak, Siria e Irán) como auténticas potencias coloniales. A la inversa, la causa de la independencia palestina cuenta con apoyo en todo el mundo precisamente porque se percibe a Israel como la última potencia colonial occidental en tierras árabes.
Esas percepciones cuentan, porque lo que suele determinar la suerte de los movimientos independentistas es la respuesta de los demás países. Y es casi inimaginable que algún país europeo vea alguna ventaja política en facilitar la independencia de Cataluña, algo que enemistaría a un miembro fundamental de la Unión Europea y estimularía a un sinfín de movimientos nacionalistas en toda la UE y los estados vecinos.
Cataluña no tiene motivos de disputa legítimos con el gobierno español por las finanzas o los atributos de la autonomía. Es verdad que el gobierno en Madrid debió manejar mejor el conflicto catalán, apelando a la política y no sólo a las leyes, pero la disputa no se acerca en lo más mínimo a un nivel que justifique la independencia.
El "hecho diferencial catalán" es una realidad histórica, y merece una respuesta adecuada. Pero el permanente ímpetu separatista parece derivado más que nada de la excitación y los actos reflejos de algunos líderes catalanes. Nunca, ni antes ni después del referendo independentista, ofreció alguno de ellos una explicación articulada de por qué es necesario un estado catalán separado o de cómo sería.
¿Tendrá la República de Cataluña fuerzas armadas propias? ¿Sustituirá una moneda nacional propia al euro? ¿Cómo persuadirá a España y otros estados miembros de la UE para que no impidan su ingreso al bloque? ¿Qué países se arriesgarán a malquistarse con España por reconocer a un aislado estado catalán?
Ninguna nación puede obtener la independencia sin el pleno respaldo de su población. Cataluña se encuentra dividida a partes casi iguales en torno de la cuestión, como no se veía desde la Guerra Civil Española. Sólo el 43% de la población de Cataluña votó en el referendo, al que incluso la alcaldesa de Barcelona, Ada Colau, partidaria de un estado catalán, cuestionó como base para una declaración unilateral de independencia. Cada papeleta no colocada en las urnas puede interpretarse como una protesta contra el referendo y como un voto por la unidad con España.
Colau tiene razón. Decir que el referendo se saldó con un ganador claro, y basar en esa votación una declaración de independencia, es una burla al sentido común y a las normas democráticas; el nuevo estado nacería estigmatizado como una empresa groseramente ilegítima. Divisiones internas igualmente profundas frustraron el intento independentista de Quebec (y el de Escocia también). Hasta los líderes confederados, en tiempos de la guerra civil estadounidense, comprendieron que sin un pueblo plenamente unido detrás del reclamo independentista, su república esclavista estaba condenada.
Hace mucho que España se debe una renovación de su statu quo político y constitucional; tal vez el país entero salga fortalecido, si en respuesta a la crisis de Cataluña se aprueban reformas que ayudan a liberar las energías de una de las naciones más diversas de Europa. Pero no es tiempo este para mentes mezquinas y visiones estrechas. No hay que permitir que los efectos dañinos de las políticas identitarias desgarren la sociedad española, como lo hicieron las ideologías ochenta años atrás.
Traducción: Esteban Flamini