Nový přístup k ochraně zakázkově pracujících
BERKELEY – Narůstající počet pracujících ve Spojených státech a dalších vyspělých průmyslových ekonomikách už nepracuje pro jediného zaměstnavatele na základě tradiční smlouvy. Místo toho si vydělávají směsí "nestandardních" pracovních ujednání, včetně práce zprostředkované digitálními platformami a práce na zakázku.
Rozdíl mezi zaměstnancem a zakázkově pracujícím není bezvýznamný. Za současných zákonů mají zaměstnanci práva a nárok na ochranu a výhody, které se zakázkově pracujícím neposkytují. Tvůrci politik dnes stojí před zásadní otázkou, zda by se zakázkově pracující měli klasifikovat jako nezávislí dodavatelé, nebo jako zaměstnanci společností provozujících platformy, s nimiž mají uzavřenu pracovní smlouvu a jejichž zákazníkům poskytují služby.
Kalifornie, americký stát s více než dvěma miliony nezávislých osob pracujících na dohodu, se otázku pokusila rozlousknout novým zákonem, tiskem č. 5 kalifornského shromáždění (AB5), který stanoví zákonná kritéria pro kategorizaci pracujících. Pomocí tříkrokového "testu ABC", jejž už mnoho států používá k určování, zda má pracovník nárok na pojištění v nezaměstnanosti, AB5 podnikům podstatně ztěžuje vykazování pracovníků jako nezávislých dodavatelů a nikoli zaměstnanců.
S cílem získat politickou podporu pro schválení, zákonodárci z působnosti AB5 vyňali řadu typů nezávislých dodavatelů – například lékařů, dentistů a realitních makléřů – s odůvodněním, že si sami určují sazby, komunikují přímo se zákazníky a vydělávají si přinejmenším dvojnásobek minimální mzdy. AB5 se však uplatní u více než 400 000 pracujících, kteří jezdí vozem pro provozovatele platforem, jako jsou poskytovatelé služeb pro sdílení jízd Uber a Lyft či firma DoorDash rozvážející jídlo.
Vymáhání AB5 znamená, že tyto společnosti budou muset začít svým řidičům poskytovat výhody jako minimální mzdy, úhrady přesčasů, zdravotní volno, pojištění v nezaměstnanosti a příspěvky zaměstnavatele do programů zdravotního a sociálního zabezpečení. Navíc společnosti zaměstnávající zakázkově pracující budou možná muset vyjednávat s odbory, které teď budou mít jejich pracovníci právo zakládat. Snahy organizovat tyto pracující už vyvíjejí jak národní odbory, například Transport Workers a Teamsters, tak novější uskupení jako Rideshare Drivers United.
Jak poznamenal kalifornský guvernér Gavin Newsom, AB5 je důležitým krokem k zajištění ekonomické bezpečnosti pracujících. Jak ale uznávají stoupenci i odpůrci zákona, změny by mohly podstatně zvýšit mzdové náklady – odhadem o 20-30 %. To je poslední, co si platformové společnosti a jejich investoři přejí.
Subscribe now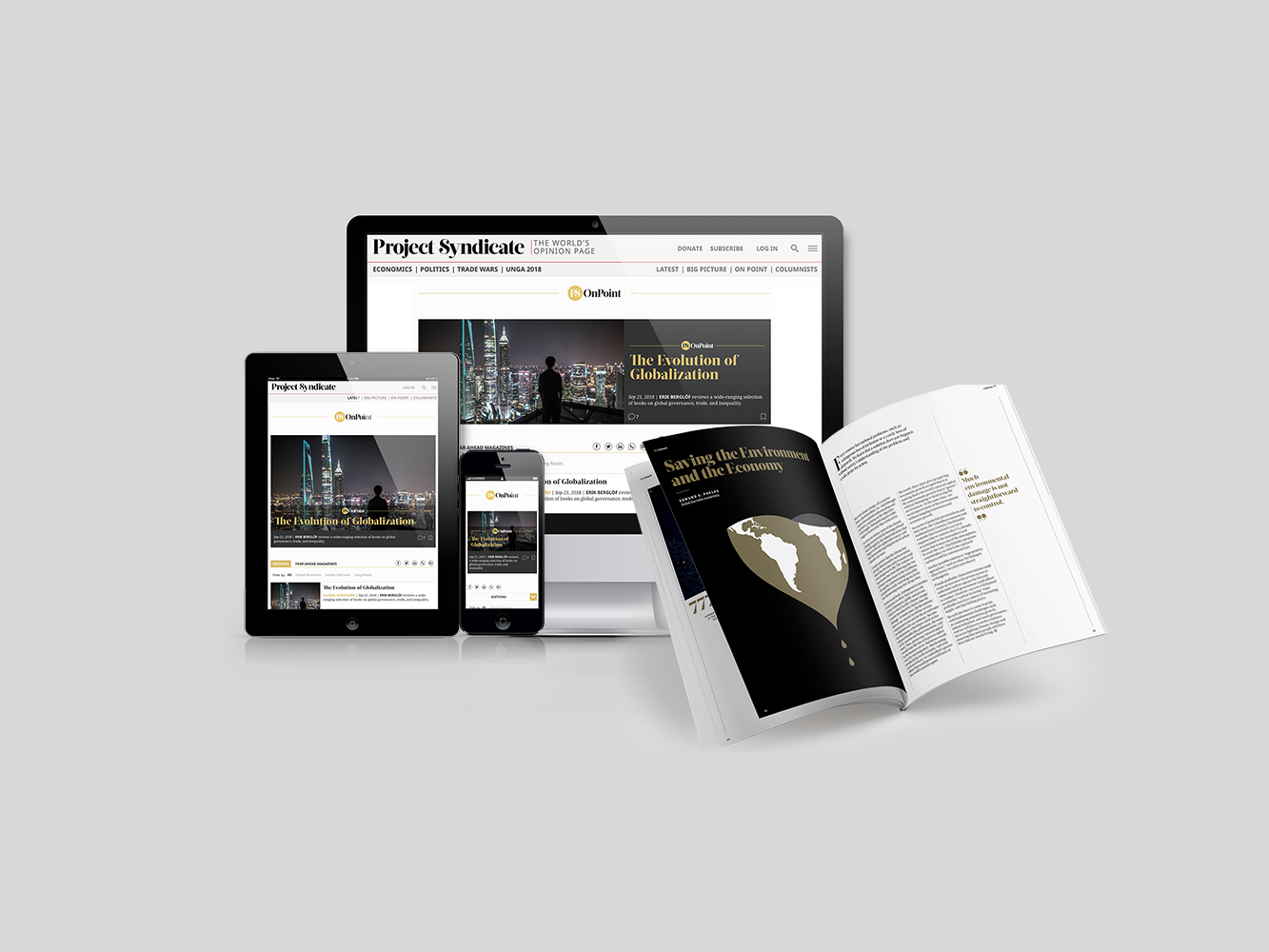 Subscribe now
Subscribe today and get unlimited access to OnPoint, the Big Picture, the PS archive of more than 14,000 commentaries, and our annual magazine, for less than $2 a week.
Není divu, že Uber a Lyft se snažily AB5 zastavit a nabídly, že výměnou za zachování klasifikace pracovníků jako nezávislých dodavatelů zavedou minimální mzdu, vytvoří sociální fond a umožní pracujícím zakládat organizace k ochraně jejich zájmů. Návrhy těchto společností, které nedosáhly rozsahu výhod a ochrany, jichž podle státního a federálního práva požívají zaměstnanci, odmítli ovšem kalifornští zákonodárci. Podobné návrhy byly odmítnuty také v New Yorku, New Jersey a Washingtonu.
Platformové společnosti se ale jen tak nevzdají. Vedoucí právního oddělení společnosti Uber, Tony West, vydal v reakci na AB5 prohlášení, v němž se uvádí, že "stále věříme, že řidiči jsou náležitě klasifikováni jako nezávislí," protože jsou "mimo běžné podnikatelské činnosti společnosti Uber". Od společnosti, jejíž podnikatelský model se zakládá na poskytování jízd a rozvážek, je to bizarní a šokující tvrzení. Uber, Lyft a DoorDash přislíbily 90 milionů dolarů kalifornské iniciativě, jejímž cílem je v roce 2020 vyvolat referendum, které by je v podstatě od AB5 osvobodilo.
Platformové společnosti se pokoušejí uniknout AB5 i jinak. Kalifornie dává iniciátorům referenda možnost návrh stáhnout, mají-li za to, že problémy, jimiž se má zabývat, už byly vyřešeny jinak. Uber a Lyft proto pracují na aktualizovaném plánu, který by přinesl vyšší mzdové standardy, zajistil víc sociálních výhod a vytvořil mechanismus zpětné vazby od řidičů.
Úspěch tohoto přístupu není ani zdaleka zaručen, a to nejen v Kalifornii. Několik států – včetně New Yorku, Illinois, Oregonu a Washingtonu – zvažuje legislativu připomínající AB5 a řada demokratických kandidátů na prezidenta přivítala schválení AB5, čímž naznačili, že by podporovali jeho uplatnění na národní úrovni.
Proti rozšiřování tradiční zaměstnanecké ochrany na zakázkově pracující se však staví administrativa prezidenta Donalda Trumpa. Trumpem jmenovaná Národní rada pro pracovní vztahy nedávno rozhodla, že zakázkově pracující jsou nezávislí dodavatelé bez práva se odborově organizovat. Za vášnivých debat o tržní síle velkých technologických firem lze očekávat, že AB5 a podobné právní předpisy rozpoutají v roce 2020 významné právní a politické bitvy.
Současně platí, že za předpokladu, že se AB5 bude vymáhat, zaměstnavatelům zůstane pravomoc určovat, jak se zvýšené mzdové náklady rozloží mezi zainteresované strany – akcionáře, pracující a zákazníky. Rozhodnutí jednotlivých společností bude utvářet jak jejich tradiční tržní síla, tak jejich monopsonní moc – tedy moc na trzích práce, kde si najímají pracující.
Sám Newsom připustil, že AB5 je jen první krok. Dalším je "vytvářet cesty, které většímu počtu pracujících umožní vytvářet odbory, kolektivně vyjednávat s cílem víc si vydělat a být v práci víc slyšet – to vše při zachování flexibility a novátorství". Zavázal se, že za tím účelem "svolá vůdčí osobnosti zákonodárného sboru, odborového hnutí a podnikatelské obce".
Takové diskuse by měly uznat potenciál systémů přenosných výhod. Tím, že řadě zaměstnavatelů umožní (případně od nich vyžadují), aby poměrně přispívali na účty sociálního zabezpečení vázané k jednotlivci, nikoli pracovnímu místu, dávají tyto systémy pracujícím možnost kombinovat výhody od různých společností, které si kupují jejich práci. Vzhledem k tomu, že by všechny podniky musely poskytnout příspěvky všem svým pracujícím, systémy přenosných výhod by srovnaly hrací plochu mezi firmami a zároveň by je odrazovaly od pokřivené klasifikace pracujících.
V USA už koncepce přenosných výhod nabírá určitou politickou sílu. Počátkem letošního roku – zhruba tři roky poté, co s myšlenkou vyslovil souhlas bývalý americký prezident Barack Obama – senátor Mark Warner představil návrh zákona o pilotním programu přenosných výhod pro nezávislé pracující, který by vytvořil fond s 20 miliony dolarů na podporu experimentů v této oblasti.
Jak řekl Newsom, už 40 let dochází k vykuchávání americké střední třídy. Namísto připuštění, aby technologie tento trend urychlovaly, by vlády na všech úrovních měly posilovat ochranu pracujících. Na rychle se měnícím trhu práce není času nazbyt.
Z angličtiny přeložil David Daduč