We moeten het bedrijfsleven voor de natuur laten werken
GENÈVE – De jongste editie van de Global Biodiversity Outlook van de Verenigde Naties, gepubliceerd door de Convention on Biological Diversity, zorgt voor sombere lectuur. Zoals het rapport opmerkt, is biodiversiteit van cruciaal belang voor het aanpakken van de klimaatverandering, voor het garanderen van de voedselzekerheid op de langere termijn en voor het voorkomen van toekomstige pandemieën. En toch heeft de wereld iedere doelstelling gemist die is bedacht om de biodiversiteit te beschermen. Als we willen dat dit verandert, zal het bedrijfsleven in actie moeten komen.
Een deel van het financiële succes van de particuliere sector, van de energiesector tot de industriële landbouw, is ten koste gegaan van het milieu. En nu de verwoesting van het milieu doorzet, worden natuurrampen steeds algemener – en steeds verwoestender. Hierdoor nemen de materiële en existentiële risico's voor de werknemers, aanbodketens en winsten van bedrijven snel toe.
Alleen al dit jaar heeft de COVID-19-pandemie – die al tot ruim een miljoen sterfgevallen heeft geleid – aanbodketens ontwricht, de mondiale vraag doen inzinken en de wereldeconomie in een diepe recessie gedrukt. Intussen worden bedrijven in de Verenigde Staten geconfronteerd met enorme bosbranden, gigantische stroomstoringen en intense hittegolven. Het grootste tropische wetland ter wereld – de Pantanal in Brazilië – staat in brand. En China en Afrika zijn getroffen door ernstige overstromingen. Het is duidelijk in het belang van bedrijven om de verspreiding en escalatie van dergelijke catastrofes te vermijden.
Zelfs op de korte termijn is het vanuit zakelijk oogpunt verstandig om van duurzaamheid de kern van het besluitvormingsproces te maken. Sinds het begin van de COVID-19-crisis hebben duurzame beleggingen het beter gedaan dan de bredere markt, en blijft de groei van de beleggingen in bedrijven met een hoge ecologische, sociale of bestuurlijke waardering gestaag aanhouden. Bedrijven die erop uit zijn om beleggingen aan te trekken nemen steeds vaker betekenisvolle stappen op dit terrein op in hun strategieën.
Derhalve is het geen verrassing dat een toenemend aantal bedrijven actie onderneemt om de natuurlijke hulpbronnen waarvan zij afhankelijk zijn te beschermen. Minstens 530 bedrijven hebben toegezegd actie te zullen ondernemen om ecologisch verlies terug te draaien en minstens 1200 bedrijven zetten nu al stappen zoals het beschermen van bossen of het adopteren van regeneratieve landbouwpraktijken.
Tot deze bedrijven behoren bijvoorbeeld de cosmeticagigant Natura &Co, die heeft toegezegd in het Amazone-gebied een nuluitstoot aan broeikasgassen en geen ontbossing te zullen verwezenlijken. Danone, de Europese multinational die voedselproducten vervaardigt, is de eerste beursgenoteerde entreprise à mission geworden, een bedrijf dat – op grond van de Franse wet – zijn doelstelling, en de sociale en ecologische doelstellingen die daaruit volgen, in zijn statuten heeft opgenomen.
Subscribe to Project Syndicate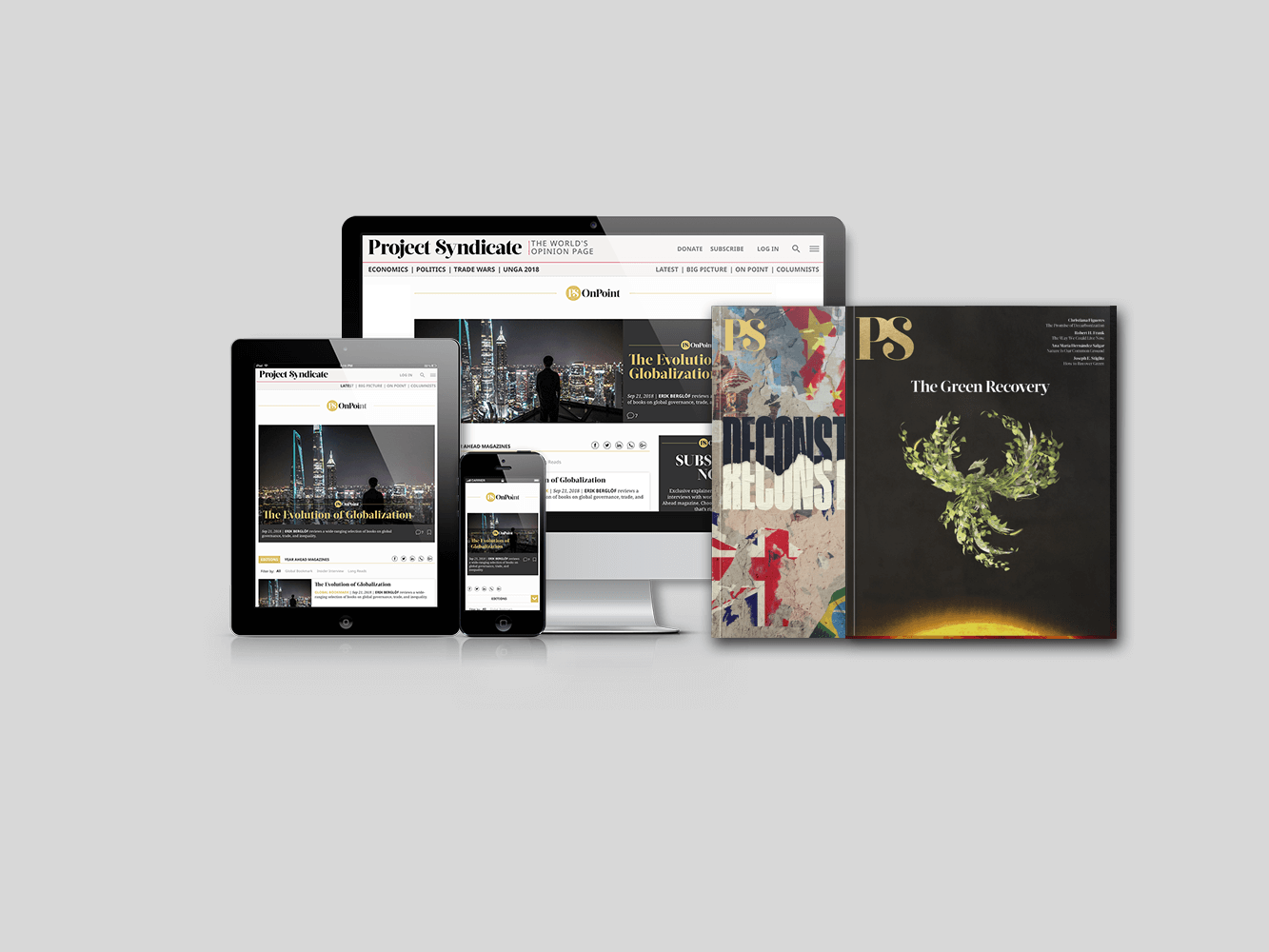 Subscribe to Project Syndicate
Enjoy unlimited access to the ideas and opinions of the world's leading thinkers, including weekly long reads, book reviews, and interviews; The Year Ahead annual print magazine; The Green Recovery special-edition print magazine; the complete PS archive; and more – All for less than $9 a month.
Bovendien heeft het water- en afvalbedrijf SUEZ een contract verworven om de wetlands bij het Shanghai Chemical Industry Park, Azië's grootste petrochemische complex, te herstellen en uit te breiden. De zogenoemde Zone Libellule (Libelle Zone) maakt gebruikt van de natuurlijke waterzuiveringscapaciteit van het gebied, waardoor de biodiversiteit weer op peil wordt gebracht en de kwaliteit van het geloosde afvalwater wordt verbeterd.
Maar hoe veelbelovend zulke projecten ook zijn, er ontbreekt nog steeds iets: een raamwerk dat ervoor zorgt dat de ondernomen acties zullen volstaan om de natuur te beschermen en te herstellen, en om initiatieven aan elkaar te koppelen om maximale impact te verkrijgen. Dat is wat het Science Based Targets Network (SBTN) zich ten doel stelt te bereiken.
Voortbouwend op het werk van het Science Based Targets-initiatief, dat toezeggingen van ruim duizend bedrijven heeft verkregen om wetenschappelijk gefundeerde doelstellingen voor de vermindering van de uitstoot vast te stellen, heeft het SBTN richtlijnen opgesteld voor bedrijven die de natuur willen beschermen. Deze richtlijnen zijn gemaakt en beoordeeld door wetenschappers, en door vertegenwoordigers van milieugroeperingen, bedrijven en consultancies. Ze beschrijven vijf stappen voor het behoud en herstel van de mondiale commons – het land, het drinkwater, de oceaan, de biodiversiteit en het klimaat waarvan we allemaal afhankelijk zijn voor onze overleving –, zonder de concurrentiepositie aan te tasten.
In de eerste plaats moeten bedrijven met een op data gebaseerde inschatting komen van de waardeketen-brede gevolgen van hun activiteiten en hun afhankelijkheid van de natuur, en een lijst opstellen van mogelijke problemen en locaties die zich lenen voor het formuleren van doelstellingen.
In de tweede plaats moeten bedrijven prioriteiten stellen. Tot de overwegingen moeten bijvoorbeeld ecosystemen met de hoogste waarde behoren – de gebieden waar mensen het meest afhankelijk zijn van de natuur voor hun leven en levensonderhoud – evenals de gebieden waar de aanbodketen-activiteiten de meeste impact hebben.
Als bedrijven eenmaal een besluit hebben genomen over de belangrijkste problemen en locaties waar zij iets aan willen doen, moeten ze hierover basisgegevens verzamelen en die gebruiken om in het openbaar gedeelde doelstellingen te formuleren, die in overeenstemming zijn met de grenzen van de planeet en maatschappelijke imperatieven.
Stap vier is het ondernemen van actie. Bij het nastreven van hun doelstellingen moeten bedrijven zich laten leiden door een hiërarchie van objectieven: vermijd een negatieve impact op de natuur, reduceer de onvermijdelijke gevolgen, en herstel cruciale ecosystemen. Bij het nastreven van dit alles moeten ze overwegen wat er binnen hun organisatie, aanbodketens en daarbuiten kan worden veranderd.
Eén voorbeeld van een potentieel transformatieve actie die sommige bedrijven nu al ondernemen bestaat uit de zogenoemde natuur-positieve beleidsvoornemens. Ruim zeshonderd bedrijven – met een gezamenlijke jaaromzet van meer dan vier biljoen dollar – hebben de "Nature Is Everyone's Business" Call to Action ondertekend, waarin overheden worden opgeroepen het verlies aan natuurlijke ecosystemen vóór 2030 ongedaan te maken. Dit is de eerste keer dat zoveel bedrijven samen een poging hebben ondernomen om op positieve wijze beslissingen te beïnvloeden over het mondiale biodiversiteitsraamwerk ná 2020.
De laatste stap in het SBTN-raamwerk is dat bedrijven hun vooruitgang meten en daar in het openbaar verslag van doen. Het SBTN is van plan met bedrijven samen te gaan werken om de richtlijnen zodanig op te stellen dat ze zo bruikbaar mogelijk zijn.
Maar de adoptie door individuele bedrijven van op de wetenschap gebaseerde doelstellingen voor de natuur is nog maar het begin. De initiatieven moeten snel worden opgeschaald en daartoe zal ongekende samenwerking vereist zijn, die door het gemeenschappelijke raamwerk voor actie van de SBTN – evenals het publiekelijk verslag doen van doelstellingen en resultaten – gefaciliteerd zal worden.
We leven in een van de meest ontwrichtende en onzekere periodes uit de menselijke geschiedenis. Om verwoestingen te voorkomen moeten bedrijven hun kompas bijstellen, en de wereld helpen een nieuwe koers uit te zetten naar een eerlijke, natuur-positieve economie zonder uitstoot van broeikasgassen.
Vertaling: Menno Grootveld
Erin Billman is Executive Director van het Science Based Targets Network. Eva Zabey is Executive Director van Business for Nature.