Призрак Брексита из прошлого
ПРИНСТОН – Европейский Союз получил одобрение государств-членов для соглашения, устанавливающего условия выхода Соединенного Королевства Великобритании из блока ЕС. Но все еще неясно, одобрит ли это соглашение большинство британских парламентариев, учитывая тот факт, что соглашение оставляет полномочия по принятию решений по британским делам в руках Европы.
Логично предположить, что соглашение будет отклонено радикальными сторонниками Брексита, которые считают его еще менее удовлетворительным, чем существующий статус-кво. И, конечно, есть много сторонников сохранения британского членства в ЕС, которые выступают против Брексита в любой форме. Однако, несмотря на все недостатки Брексита, похоже, что проведенные премьер-министром Терезой Мэй переговоры с ЕС, скорее всего, приведут к принятию Брексита.
Отмена процесса выхода из ЕС сейчас крайне маловероятна. Брексит представляет собой революцию, и это означает, что он должен следовать известным историческим примерам. Как показал французам 1789 год, а русским – 1917-й, революции нельзя ни игнорировать, ни остановить.
Безусловно, Брексит разворачивается в стране со слабыми революционными традициями. Британские эксперты по правовым вопросам гордятся тем, что конституционный порядок в их стране постепенно эволюционировал с течением времени, в отличие от драматических политических взрывов, которые формировали значительную часть континентальной европейской истории. Но июньский референдум 2016 года положил конец этой исключительно британской черте. Голосование за выход из ЕС продемонстрировало, по иронии судьбы, что Британия, наконец, догнала остальную Европу. В то время, когда большинство европейцев хотят безопасности и стабильности, незначительное большинство британцев решило совершить что-то дикое и непредсказуемое.
Некоторые историки усматривают источник Брексита в уходе Великобритании от золотого стандарта в сентябре 1931 года или в ее выходе из Европейского механизма обменного курса в сентябре 1992 года. Но Брексит не исчерпывается прекращением денежно-кредитного режима – относительно легкой операции, способной даже привести к благоприятным политическим результатам или помочь избежать некоторых раздражающих особенностей современной европейской политической жизни. Брексит представляет собой системное радикальное изменение всего существующего порядка одновременно.
После десятилетий членства в распорядительном режиме Европы достижение полного разрыва потребует утомительного и сложного переписывания бесчисленных правил. Даже самая маленькая ошибка может привести к непредвиденным разрушительным последствиям. Например, упущенные из виду лазейки в законодательстве откроют двери для опасной или хищнической практики; и, более широко, двусмысленные формулировки могут сделать всю построенную структуру бессмысленной или противоречивой.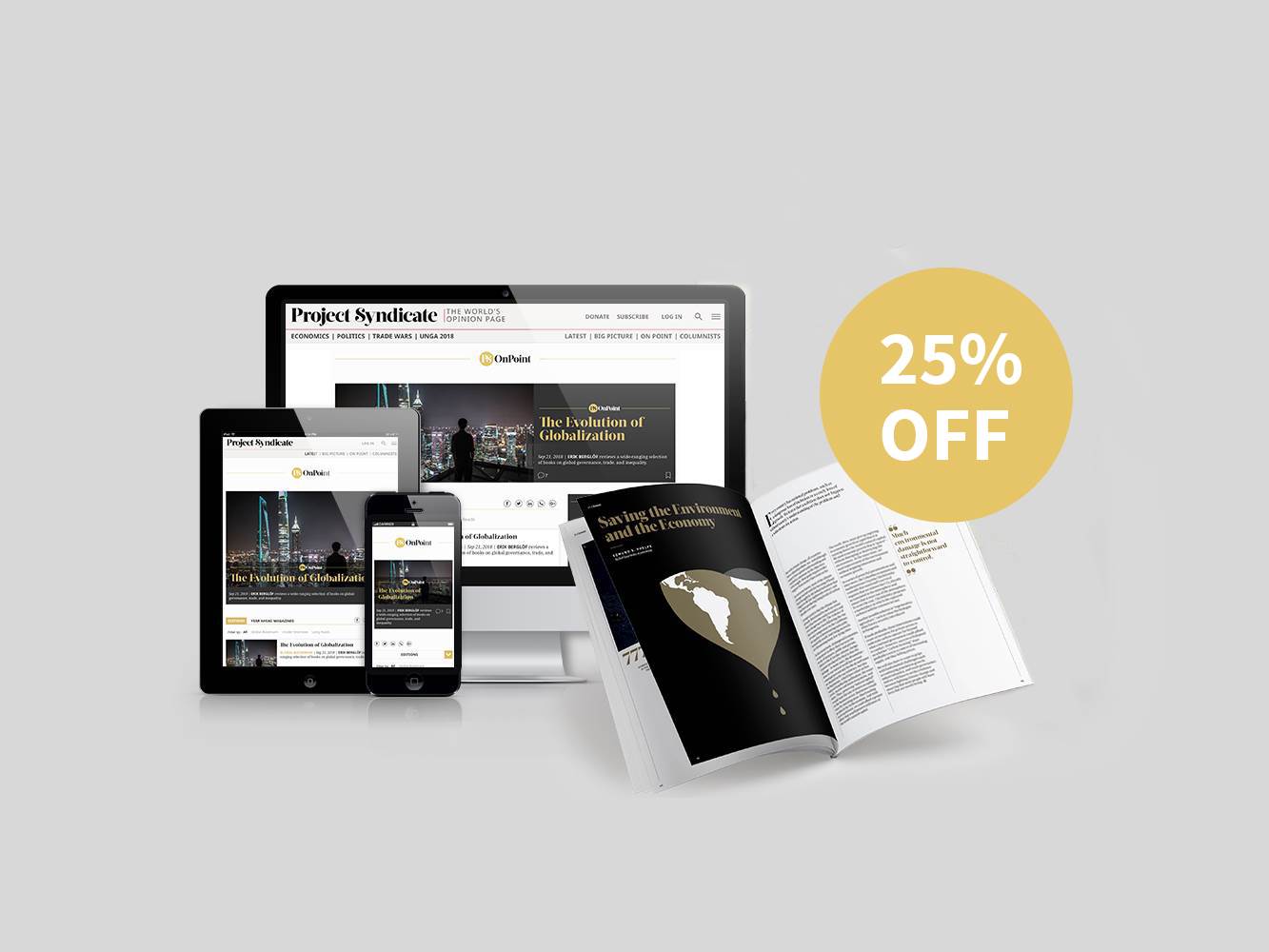 Subscribe now
For a limited time only, get unlimited access to On Point, The Big Picture, and the PS Archive, plus our annual magazine and a tote bag, for just $75.
Иными словами, вся деятельность аналогична созданию новой программы обработки текстов с нуля. Любой здравомыслящий человек скоро поймет, что лучше просто придерживаться существующего статус-кво. Но логика революции делает такие повороты невозможными.
Большинство аргументов в пользу Брексита предполагают традиционную концепцию суверенитета и основаны, скорее, на английской, чем на британской истории. Сторонники Брексита нежно и любовно смотрят на открытое неповиновение короля Джона папе Иннокентию III в XIII веке. И они еще больше поражены эпохой Тюдоров, когда Генрих VIII вырвал англиканскую церковь из-под ига папской власти. С того времени и до сих пор Тюдоры почти всегда присутствуют во всех британских учебниках, СМИ, фильмах и в воображении общества.
Определяющий момент Реформации короля Генриха наступил в апреле 1533 года, когда парламент Англии принял закон о церковных апелляциях, дав Генриху решающее право и слово по всем правовым и религиозным вопросам. Смысл закона заключался в том, чтобы освободить Англию от власти папства, которое подчинялось Карлу I Испанскому – то есть Карлу V, императору Священной Римской империи. До тех пор пока Карл будет командовать в Риме, Генрих не сможет развестись с тетей Карла Екатериной Арагонской.
В законе о церковных апелляциях содержится первое четкое законодательное определение суверенитета. «Эта земля Англии, – гласит закон, – является империей и поэтому принята в мире, управляемом одним Верховным главой и Королем...». Но, как всегда в подобных случаях, меры, которые были введены революцией, оказались недостаточными. Законы, принятые парламентом в 1530-х годах, не привели к замене католицизма протестантством. Но они проложили путь религиозным реформаторам для перехода революции в следующую фазу.
Тем не менее, среди протестантов было много разногласий, когда дело дошло до порядка проведения реформы. Будет ли революция следовать учениям Лютера, Цвингли или Кальвина, или она примет еще более радикальную концепцию? В этом случае различные фракции настаивали на разных подходах, и частые, резкие повороты были постоянным явлением. Человек, подготовивший первоначальный Апелляционный акт, Томас Кромвель, был казнен в 1540 году по приказу короля; творец Английской Реформации архиепископ Томас Крэнмер был сожжен на костре в 1556 году.
Во время правления сына Генриха, Эдуарда VI, в 1547-1553 годах, революционный импульс окончательно привел Англию к протестантскому направлению. Но, как упоминает историк Имон Даффи, при систематической «обдирке алтарей» на протяжении всего этого периода многие английские подданные испытывали тяготы и разочарование. Эдуардом овладела ностальгия по старому порядку, и после его смерти его сестра Мария I приступила к обратному процессу.
Однако контрреволюция требует столь же радикального подхода, как и революция. В то время как английское государство прибегало ко все более жестоким и варварским мерам, многие британские подданные пришли к выводу, что контрреформация сама по себе глубоко ошибочна. После смерти Марии I новая королева Елизавета I в конце концов достигла компромисса. Но, поскольку осталось большое количество нерешенных богословских вопросов, Реформация продолжала циклически повторяться в течение десятилетий. Сменилось, по крайней мере, одно поколение, прежде чем утих этот конфликт.
Со своей стороны, Генрих VIII всегда хотел, чтобы его похоронили в огромной праздничной усыпальнице, где будут вечно читаться католические мессы. Ни одно из этих желаний не осуществилось. Лучшее, что могла сделать Британия, это просто забыть его и двигаться дальше.
Переходя к заключительным этапам Брексита, госпожа Мэй должна учесть уроки эпохи Тюдоров. Чаще всего те люди, которые начинают революцию, в конце концов этой революцией пожираются.