Aprovechar al máximo el acuerdo Brexit
PARÍS – El 8 de diciembre, el Reino Unido y los 27 miembros de la Unión Europea acordaron sobre algunos aspectos clave del acuerdo de divorcio Brexit, abriendo el camino para la decisión, el 15 de diciembre, de abrir un nuevo capítulo en las negociaciones, centrado en abordar la futura relación de la UE y el Reino Unido y en acuerdos transicionales. Son buenas noticias, sobre todo porque evitan el peor escenario: un Brexit duro. Pero lo que hay por delante implica un reto mucho mayor.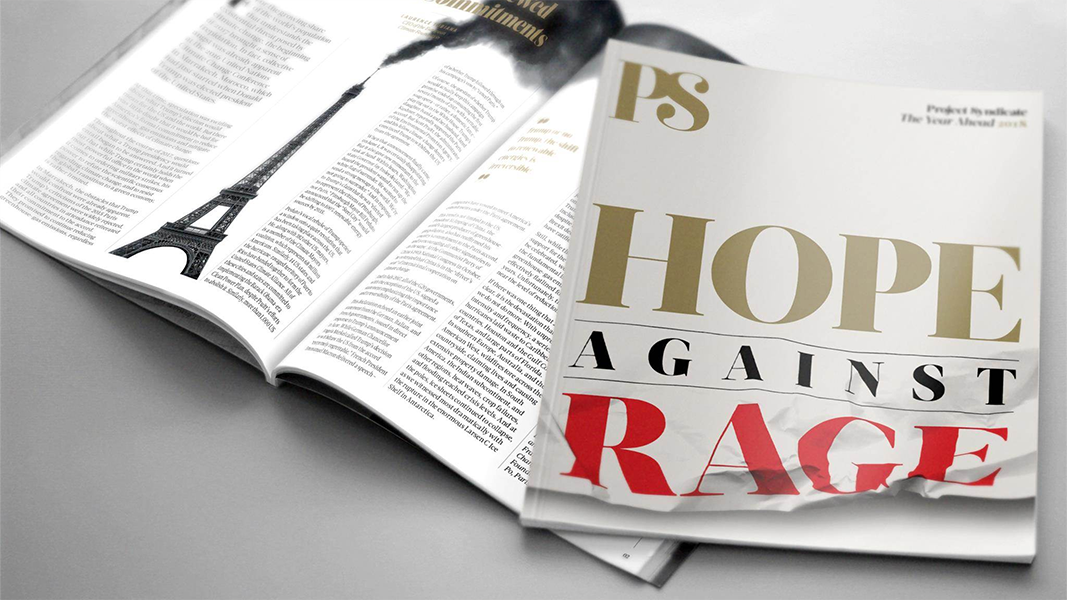 The Year Ahead 2018
The world's leading thinkers and policymakers examine what's come apart in the past year, and anticipate what will define the year ahead.
Durante un tiempo daba la sensación de que Europa avanzaba hacia un Brexit duro como un sonámbulo. Ante la profunda división del gobernante Partido Conservador del Reino Unido y una UE aparentemente reacia a actuar de manera estratégica, la posibilidad de un peligroso escenario de no acuerdo parecía alta.
Sin embargo, al final, el Reino Unido hizo concesiones fundamentales que permitieron que las negociaciones avanzaran. Aceptó pagar mucho más a sus socios de la UE de lo que había anunciado inicialmente. Y se comprometió a evitar que se erigiera una frontera dura entre Irlanda del Norte (parte del Reino Unido) y la República de Irlanda (parte de la UE), aun cuando Irlanda del Norte retiene el pleno acceso al mercado británico.
El acuerdo es un trago amargo de digerir para quienes hicieron campaña a favor del Brexit en nombre de ahorrar dinero para el Servicio Nacional de Salud del Reino Unido. Les va a costar decirles a los votantes que cumplir con los compromisos existentes con la UE le costará a cada adulto británico 1.000 euros (1.189 dólares), si no más. Y a los leninistas de los últimos días que consideraban el Brexit como una manera de completar la agenda política iniciada por la primera ministra Margaret Thatcher les va a resultar difícil reconciliar su visión de una Gran Bretaña desregulada con la continua alineación del régimen regulatorio de Irlanda del Norte con el de la UE.
Pero la realidad es que un Brexit duro le habría costado tanto al Reino Unido como a la UE mucho más, en términos de empleos y prosperidad. Inclusive la amenaza de ese resultado estaba empezando a causar daño, ya que las compañías privadas pospusieron las inversiones. Las consecuencias políticas de un Brexit duro habrían sido igualmente sombrías. Tanto el Reino Unido como la UE habrían perdido una influencia global sustancial en un momento en el cual una administración estadounidense errática busca derribar el orden internacional existente y un liderazgo chino enérgico está empezando a utilizar ese esfuerzo en beneficio propio.
Si el Reino Unido no hubiera actuado para evitar ese escenario habría resultado el mayor perdedor, especialmente si hubiera terminado dependiendo de un sistema de comercio multilateral derruido para garantizar el acceso a los mercados extranjeros. En cualquier caso, porque la geografía importa, la UE seguirá siendo el principal mercado de Gran Bretaña. Y, porque el tamaño importa, el Reino Unido seguirá dependiendo de las regulaciones de la UE, especialmente en servicios.
Pero evitar un Brexit duro es sólo el primer paso. El interrogante ahora es qué tipo de relación futura pueden acordar ambas partes. Y la respuesta está lejos de ser clara.
Del lado británico, la ausencia de una visión coherente sobre la relación futura entre el Reino Unido y la UE es asombrosa. El discurso de la primera ministra Theresa May en Florencia en septiembre sigue siendo la aproximación más cercana que se ofrece hoy, pero dejó muchos interrogantes importantes sin una respuesta clara. Y, como subrayó la derrota legislativa de May en la Cámara de los Comunes el 13 de diciembre, el gobierno británico sigue estando demasiado dividido como para llegar a un acuerdo sobre una agenda común para el Brexit.
De lado de la UE tampoco existe demasiada visión. Con el acuerdo reciente, Michel Barnier, el principal negociador del bloque, obtuvo una victoria táctica. Pero todavía no existe un patrón para la futura relación. Por cierto, los lineamientos para las negociaciones por el Brexit emitidos el pasado mes de abril por los jefes de Estado y gobierno de la UE no lo ofrecieron. Establecieron, en cambio, líneas rojas, enfatizando la "indivisibilidad" de las "cuatro libertades" -libre movimiento de bienes, servicios, capital y mano de obra- que sustentan el mercado único europeo. La declaración del 15 de diciembre no va mucho más allá.
Por ahora, la postura negociadora de la UE sigue estando forjada en gran medida por el miedo de que un acuerdo demasiado favorable cree incentivos para que otros países sigan el ejemplo del Reino Unido. Más allá de esa actitud defensiva, la falta de un consenso político ha resultado en una preferencia por el status quo.
Los analistas políticos se abocan a sopesar una "opción Canadá" (un acuerdo de libre comercio de bienes) contra una "opción Noruega" (una suerte de membrecía junior en el mercado único). Pero ambas son inapropiadas para la alianza del Reino Unido y la UE. La opción Canadá no abordaría ninguna de las cuestiones fundamentales respecto del comercio de servicios -una omisión esencial, dado que el Reino Unido es un proveedor importante y esto exige un marco regulatorio complejo-. Y la opción Noruega simplemente supondría ignorar el problema al exigir que Gran Bretaña adopte pasivamente cualquier legislación económica adoptada por la UE.
En un documento de 2016, mis colegas y yo sostuvimos que la UE debería ver al Brexit como una oportunidad para definir un nuevo modelo de relación con los países que quieren fuertes vínculos económicos y de seguridad, sin una integración política. Inclusive dijimos que, en un momento en el que se había agotado la intención de ampliación, la UE debería trabajar para diversificar sus relaciones con los vecinos. Propusimos crear una "asociación continental" que implicara una profunda integración económica basada en un marco regulatorio común, con la UE, el Reino Unido y posiblemente otros que aceptaran el movimiento libre de bienes, servicios y capital, pero no de mano de obra. También defendimos un proceso permanente de consulta política que, como contrapartida de la sumisión del Reino Unido a las reglas económicas de la UE, les diera a los británicos el derecho de opinar -pero no de votar- sobre la creación de legislación económica europea.
En los círculos oficiales de la UE, el documento tuvo una recepción, cuando menos, fría. Los críticos se mofaron de la violación de las cuatro libertades. Pero la realidad es que, mientras que un mercado integrado de bienes y servicios requiere de un grado de movilidad laboral, no implica que toda la gente deba tener derecho a cruzar fronteras y buscar un empleo en el país que elija. Pretender que sí lo tiene es confundir el derecho de un ciudadano (esencial, sin duda, en una comunidad política y social como la UE) con una necesidad económica. Eso sería una mala economía y una política dudosa.
Nuestros críticos también se negaron a imaginar un acuerdo a más largo plazo antes de que se acordaran los detalles del divorcio. Pero este capítulo hoy se está cerrando, lo que significa que es hora de que la UE piense de manera poco convencional y le haga una oferta ambiciosa a Gran Bretaña.
Cualquier acuerdo sensato entre la UE y el Reino Unido está destinado a un resultado: que el Reino Unido pierda gran parte de la influencia que actualmente ejerce en los asuntos europeos -un resultado que, sin duda, reducirá el atractivo de seguir su ejemplo-. Pero inclusive si un miembro actual de la UE efectivamente decidiera que se beneficiaría si estuviera fuera del "círculo íntimo" de la UE, no es el fin del mundo. Por cierto, no es razón para aferrarse al status quo.