Sacar lo mejor de un mal Brexit
NUEVA YORK – La elección general de este mes en el Reino Unido no sólo zanjó la cuestión del Brexit, sino que también despachó la visión de socialismo extremo de Jeremy Corbyn, líder del Partido Laborista. La derrota electoral de Corbyn es un alivio para los que rechazan el modelo económico venezolano: si se mueve, se regula; si todavía se mueve, se le cobran impuestos; y si después de eso todavía le queda un espasmo de vida, se lo nacionaliza. El RU se salvó de cinco años de una distracción muy costosa. No extraña que los mercados soltaran un suspiro de alivio después de la victoria aplastante de los conservadores.
Es verdad que el programa económico del primer ministro Boris Johnson también está muy alejado de la tradición promercado antiestatista de Margaret Thatcher. Su gobierno gastará más, cobrará más impuestos y aplicará algunas intervenciones a la manera populista en mercados e industrias. Sin embargo, sus políticas no serán ni por asomo tan radicales como lo que proponía Corbyn.
Johnson ahora debe ejecutar el Brexit que hace tanto promueve. El acuerdo de salida con la Unión Europea se centra ante todo en cuatro cuestiones principales: los aportes financieros futuros del RU al presupuesto de la UE; la situación de los ciudadanos de la UE en el RU y viceversa; el lugar de Irlanda del Norte en la unión aduanera y el mercado común europeos; y la continuidad jurisdiccional del Tribunal Europeo de Justicia.
Todavía no está claro qué tipo de relación comercial, económica y política habrá entre el RU y la UE cuando finalice el período de transición el 31 de diciembre de 2020. Una incertidumbre similar se cierne sobre las relaciones comerciales futuras del RU con varios estados extracomunitarios. Aunque Johnson afirmó categóricamente que el período de transición no se extenderá, el hecho de que haya incumplido sin costos políticos su promesa de concretar el Brexit el 31 de octubre de 2019 hace pensar que todas las opciones siguen sobre la mesa. Al fin y al cabo, la "declaración política" que acompañará el proyecto de retirada es solamente una expresión de deseos y no tiene fuerza legal. Las verdaderas negociaciones por la relación futura entre la UE y el RU todavía ni empezaron (el inicio de la primera ronda está agendado para el 1 de marzo de 2020).
En general, las negociaciones por temas de comercio demandan años. El Acuerdo Económico y Comercial Global entre la UE y Canadá se firmó el 30 de octubre de 2016, después de más de una década de conversaciones (si se considera que el proceso comenzó en marzo de 2004 con la aprobación del marco de negociación para un nuevo Acuerdo Bilateral de Fomento del Comercio y de la Inversión). Y aunque partes sustanciales del AECG ya se están aplicando en forma provisoria, el acuerdo en sí todavía no fue aprobado por todos los firmantes y no entró en vigor.
Además, no hay que olvidar que aranceles y cuotas son sólo la punta del iceberg. Hay muchas otras barreras visibles e invisibles al comercio; algunas son de naturaleza jurídica o regulatoria, otras de índole administrativa, burocrática o política. Incluso sin aranceles ni cuotas, puede haber restricciones al comercio en la forma de subsidios, impuestos, leyes antidumping, límites a la inversión extranjera directa y manipulaciones cambiarias.
Subscribe now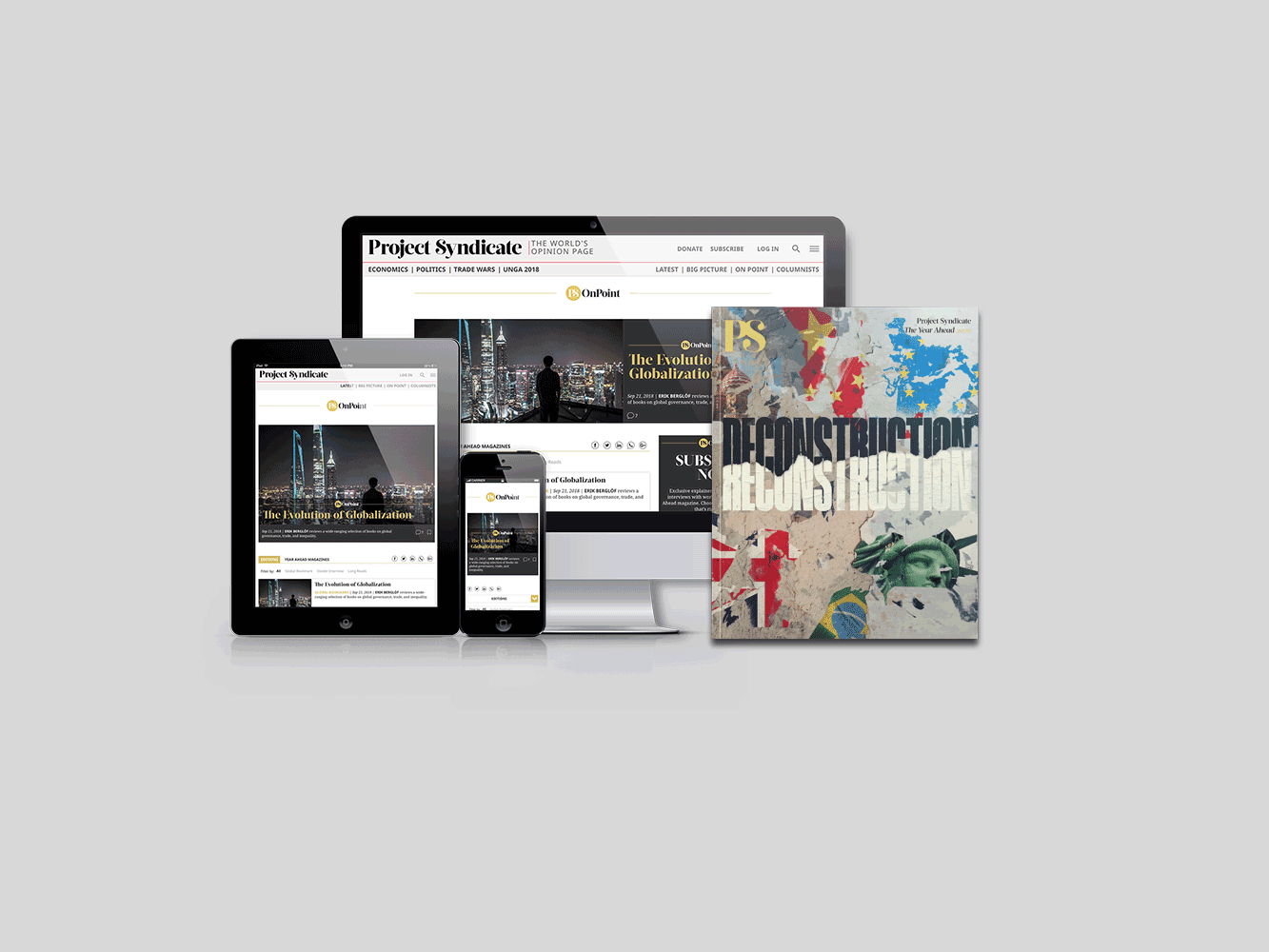 Subscribe now
Subscribe today and get unlimited access to OnPoint, the Big Picture, the PS archive of more than 14,000 commentaries, and our annual magazine, for less than $2 a week.
Por ejemplo, es común el proteccionismo disfrazado de normas laborales, alimentarias, ambientales y fitosanitarias, o en argumentos a favor de normas sobre contenido local, industrias nacientes o propiedad intelectual, políticas climáticas, mecanismos de resolución de disputas o derechos humanos. El ingenio humano al parecer no tiene límites a la hora de concebir barreras proteccionistas. En octubre de 1982, el gobierno francés impuso que todas las importaciones de videograbadoras japonesas ingresaran al país por Poitiers, una ciudad situada a cientos de kilómetros del puerto comercial importante más cercano. Esta barrera comercial no arancelaria siguió vigente hasta abril de 1983.
Pero no sólo la relación económica y política del RU con la UE está sumida en una profunda incertidumbre. El RU deberá negociar su relación con terceros países extracomunitarios desde una posición de debilidad en comparación con la UE de antes del Brexit, cuando se negociaba como parte de un solo bloque de 28 estados.
Algunos brexiteros piensan que lo conseguirán. Pero Johnson no tiene argumentos creíbles para sostener su promesa (o amenaza) de convertir al RU en un paraíso desregulado con baja tributación. El conservadurismo de Johnson (una forma estatista, dirigista y uninacional de conservadurismo con un dejo de populismo) hace imposible la "solución de Singapur". Como mucho, puede que se intente algo de esa naturaleza para el sector financiero.
A tal fin, el arbitraje regulatorio puede cambiar significativamente las reglas de juego en los sectores de inversiones y seguros, actualmente sujetos a las directivas MiFID II y Solvency II de la UE, respectivamente. Aunque el traslado de operaciones desde la City londinense a países competidores europeos será inevitable, el RU puede apelar a la legislación y a la desregulación para atraer desde Europa y el resto del mundo oportunidades comerciales que compensen la pérdida. Pero en relación con sectores clave como la industria automotriz, dudo de que sea posible cambiar los regímenes tributarios y regulatorios para garantizar la competitividad internacional tan pronto como en 2021.
De las cuatro libertades esenciales de la UE, es probable que el daño más grave y duradero para el lado de la oferta de la economía británica provenga de la terminación del libre movimiento de personas. Aquí también, la mayoría de los costos (o tal vez todos) se deberían poder mitigar, en principio, con una política migratoria inteligente y de orientación global, similar a los modelos australiano o canadiense. El problema es que el equilibrio político británico post‑Brexit no será propicio a un régimen migratorio eficiente basado en puntajes, mucho menos uno que atraiga a estudiantes extranjeros talentosos.
El RU evitó el apocalipsis de Corbyn. Pero aún le aguardan muchos años de un penoso proceso de negociaciones e implementación de políticas: habrá que ver si consigue sacar lo mejor de un mal Brexit.
Traducción: Esteban Flamini