Sfruttare al Meglio una Cattiva Brexit
NEW YORK – Le elezioni generali del Regno Unito di questo mese non solo hanno risolto la questione della Brexit, ma hanno anche messo fine alla visione estremistica del socialismo del leader laburista Jeremy Corbyn. La fine elettorale di Corbyn è un sollievo per tutti coloro che rifiutano il modello economico venezuelano: se il sistema economico si muove, regolamentalo; se si muove ancora, tassalo; e se dopo questo continua a muoversi, nazionalizzalo. Al Regno Unito è stata risparmiata una deviazione quinquennale molto costosa. Non sorprende che i mercati abbiano emesso un sospiro di sollievo a seguito della schiacciante vittoria dei Tories.
A dire il vero, anche il programma di politica economica del primo ministro Boris Johnson è molto lontano dalla tradizione "pro-mercato e poco stato" di Margaret Thatcher. Il suo governo spenderà di più, tasserà di più e perseguirà alcuni interventi in stile populista nei mercati e nelle industrie. Tuttavia, il suo approccio non sarà affatto radicale quanto quello proposto da Corbyn.
Johnson adesso deve realizzare la Brexit che propugna da tempo. L'accordo di uscita stipulato con l'Unione Europea è incentrato su quattro questioni principali: i futuri contributi finanziari della Gran Bretagna al bilancio dell'UE; il trattamento dei cittadini dell'UE nel Regno Unito e viceversa; la posizione dell'Irlanda del Nord nell'unione doganale e nel mercato unico dell'UE; e le perduranti competenze giurisdizionali della Corte di Giustizia Europea.
Non è ancora chiaro quale tipo di relazioni commerciali, economiche e politiche tra il Regno Unito e l'UE prevarranno dopo la conclusione del periodo di transizione al 31 dicembre 2020. E sono ugualmente incerte le future relazioni commerciali del Regno Unito con vari Stati non membri dell'UE. Nonostante le affermazioni enfatiche di Johnson sul fatto che non vi sarà alcuna estensione del periodo di transizione, l'aver disatteso – senza alcun costo politico – la sua promessa di una Brexit al 31 ottobre 2019, suggerisce che tutte le opzioni rimangono sul tavolo. Dopotutto, la "dichiarazione politica" che accompagnerà la proposta di recesso è semplicemente un'intenzione, non giuridicamente vincolante. I veri negoziati sulle future relazioni UE-Regno Unito non sono nemmeno iniziati (il primo round è previsto per il 1° marzo 2020).
La maggior parte dei negoziati commerciali richiede anni per essere completata. Il Comprehensive Economic and Trade Agreement tra l'UE e il Canada è stato firmato il 30 ottobre 2016, dopo oltre un decennio di colloqui (se si data l'inizio del processo all'accordo di marzo 2004 su un quadro di riferimento per un nuovo Patto Canada-UE per il Trade and Investment Enhancement Agreement). E sebbene parti sostanziali del CETA vengano applicate in via provvisoria in attesa dell'approvazione di tutti i firmatari, l'accordo stesso non è ancora entrato in vigore.
Inoltre, è importante ricordare che le tariffe e le quote sono solo la punta dell'iceberg. Vi sono molti altri ostacoli visibili e invisibili agli scambi, alcuni giuridici e normativi, altri amministrativi, burocratici e politici. Anche in assenza di tariffe e quote, il commercio può essere ostacolato da sussidi, tasse, legislazione antidumping, restrizioni sugli investimenti diretti esteri, e manipolazioni del tasso di cambio.
Subscribe now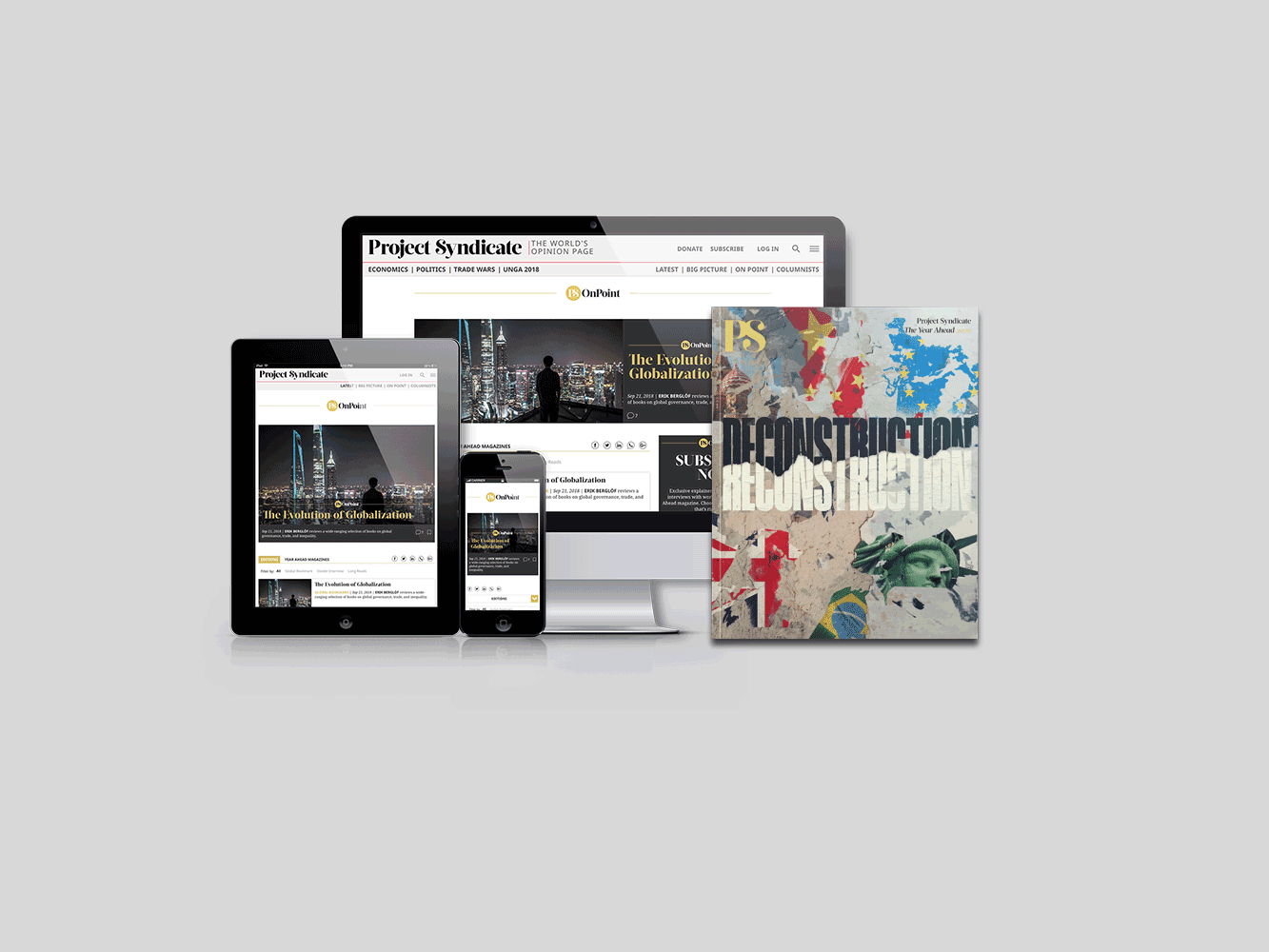 Subscribe now
Subscribe today and get unlimited access to OnPoint, the Big Picture, the PS archive of more than 14,000 commentaries, and our annual magazine, for less than $2 a week.
Ad esempio, il protezionismo passa spesso per standard lavorativi, alimentari, ambientali e fitosanitari, o sotto forma di motivazioni per requisiti di contenuto locale, industrie per l'infanzia, protezioni per la proprietà intellettuale, politiche climatiche, risoluzione delle controversie, o diritti umani. L'ingegnosità umana sembra non conoscere limiti quando si tratta di prospettare barriere protezionistiche. Nell'ottobre 1982, il governo francese ha richiesto che tutte le importazioni giapponesi di videoregistratori entrassero nel paese attraverso Poitiers, una città a centinaia di miglia dal porto marittimo significativo più vicino. Tale barriera non tariffaria agli scambi commerciali è rimasta in vigore fino all'aprile 1983.
Ma non solo gli accordi economici e politici del Regno Unito con l'UE rimarranno soggetti a parecchie incertezze. Le sue relazioni con i paesi terzi non UE saranno negoziate da una posizione di debolezza rispetto all'UE pre-Brexit, allorché il paese negoziava come parte di un unico blocco di 28 stati.
Alcuni Brexiteer pensano di potercela fare. Ma Johnson non ha argomentazioni credibili a sostegno della sua promessa (o minaccia) di trasformare il Regno Unito in un paradiso di deregolamentazione a tasse basse. Il Toryismo di Johnson – un ceppo del Torysmo di un'unica nazione, con una grande rilevanza dello stato, dirigista, con sfumature populiste – esclude la "soluzione Singapore". Al massimo, un simile approccio potrebbe essere tentato per il settore finanziario.
A tal fine, l'arbitraggio normativo potrebbe produrre cambiamenti significativi nelle regole del gioco per le industrie di investimento e assicurazioni, che sono attualmente soggette ai quadri MiFID II e Solvency II dell'UE, rispettivamente. Mentre la City of London perderà indubbiamente business con i concorrenti dell'UE, il Regno Unito potrebbe legiferare e deregolamentare la questione in una posizione tale da attrarre nuovi affari dall'Europa e dalla più ampia economia globale. Per quanto riguarda settori chiave come l'industria automobilistica, dubito che i regimi fiscali e regolamentativi prevalenti possano essere trasformati tanto da garantire la competitività globale già nel 2021.
Delle quattro libertà per antonomasia dell'UE, la fine della libera circolazione delle persone probabilmente causerà il danno più grave e duraturo all'offerta dell'economia britannica. Ancora una volta, è possibile, in linea di principio, mitigare la maggior parte o anche tutti questi costi attraverso una politica dell'immigrazione illuminata e orientata a livello globale, sulla falsariga dei modelli australiani o canadesi. Il problema è che è improbabile che l'equilibrio politico post-Brexit del Regno Unito generi un regime di immigrazione efficiente e meritocratico, men che meno che attiri studenti stranieri di talento.
Il Regno Unito ha evitato l'apocalisse di Corbyn. Ma è ancora sulla buona strada per un doloroso trantran rappresentato da molti anni di negoziati e attuazione delle politiche. Resta da vedere se può trarre il meglio da una cattiva Brexit.