Lo que dice el Brexit sobre la UE
LONDRES – El culebrón del Brexit suma otro giro estrambótico: el Parlamento del Reino Unido señaló que acepta el acuerdo de retirada de la Unión Europea propuesto por el primer ministro Boris Johnson, pero también decidió llamar a elección general el 12 de diciembre, antes de la ratificación final del acuerdo. Podemos perdonar a los dirigentes de la UE una sonrisa irónica. Aun cuando las encuestas de opinión dan a los conservadores pro‑Brexit de Johnson una ventaja contundente al comienzo de la campaña, también indican que una clara mayoría de los votantes británicos (más que los que eligieron abandonar la UE en el referendo de 2016) en realidad prefiere la permanencia en el bloque.
Pero que los dirigentes europeos no sonrían todavía. El mayor enemigo de la UE no es la hostilidad euroescéptica, sino la indiferencia. Aunque encuestas realizadas ya antes del referendo por el Brexit tendían a mostrar una ventaja de la opción por la permanencia, también hallaron que en cualquier caso, para la mayoría de los británicos la cuestión de la UE no era prioritaria. Se dio por sentado que los votantes elegirían la opción menos arriesgada, quedarse en la UE. Pero en realidad, la indiferencia del electorado convirtió el referendo en una lotería.
Es decir: cualquier suceso imprevisto, o la eficacia retórica de cada bando, podían inclinar el resultado en una u otra dirección. El caso es que en 2016, la cuestión migratoria se había vuelto especialmente potente, por las imágenes mediáticas de migraciones masivas y flujos de refugiados a través del Mediterráneo y de los Balcanes. Para los que hacían campaña por abandonar la UE, la incapacidad del bloque para manejar la crisis fue una bendición.
Pero cuando los historiadores futuros analicen este episodio, probablemente verán un océano de apatía entre dos islas de fe ciega a cada lado de la cuestión europea. El RU siempre fue un miembro no del todo convencido de la UE, así que no hacía falta mucho para inclinar la balanza en dirección de la salida del bloque. El momento clave llegó cuando el entonces primer ministro David Cameron, urgido por la dinámica política interna del Partido Conservador, tomó la fatídica decisión de celebrar un referendo sobre el tema, en medio de las tensiones económicas y políticas de la larga recesión que siguió a la crisis financiera global de 2008.
Ya desde la creación de la Comunidad Económica Europea (precursora de la UE) en 1957, los británicos tuvieron una postura un tanto distante, a veces hasta condescendiente, hacia la integración europea. Y eso se mantuvo incluso después del ingreso del RU al bloque en 1973, y después de que una mayoría significativa de los votantes británicos ratificara la pertenencia a la UE en un referendo celebrado en 1975. Para los británicos, ser parte de "Europa" ha sido una relación transaccional, no un matrimonio por amor.
En cambio, los países que más sufrieron las dos guerras mundiales y la ocupación alemana durante la Segunda Guerra Mundial (Francia, Países Bajos, Bélgica e Italia) siempre tuvieron razones más profundas y emocionales para apoyar la UE. El fantasma de la guerra ocupa un lugar destacado en la memoria colectiva de estos países, incluso para las generaciones más jóvenes nacidas mucho después del logro de la paz.
Subscribe now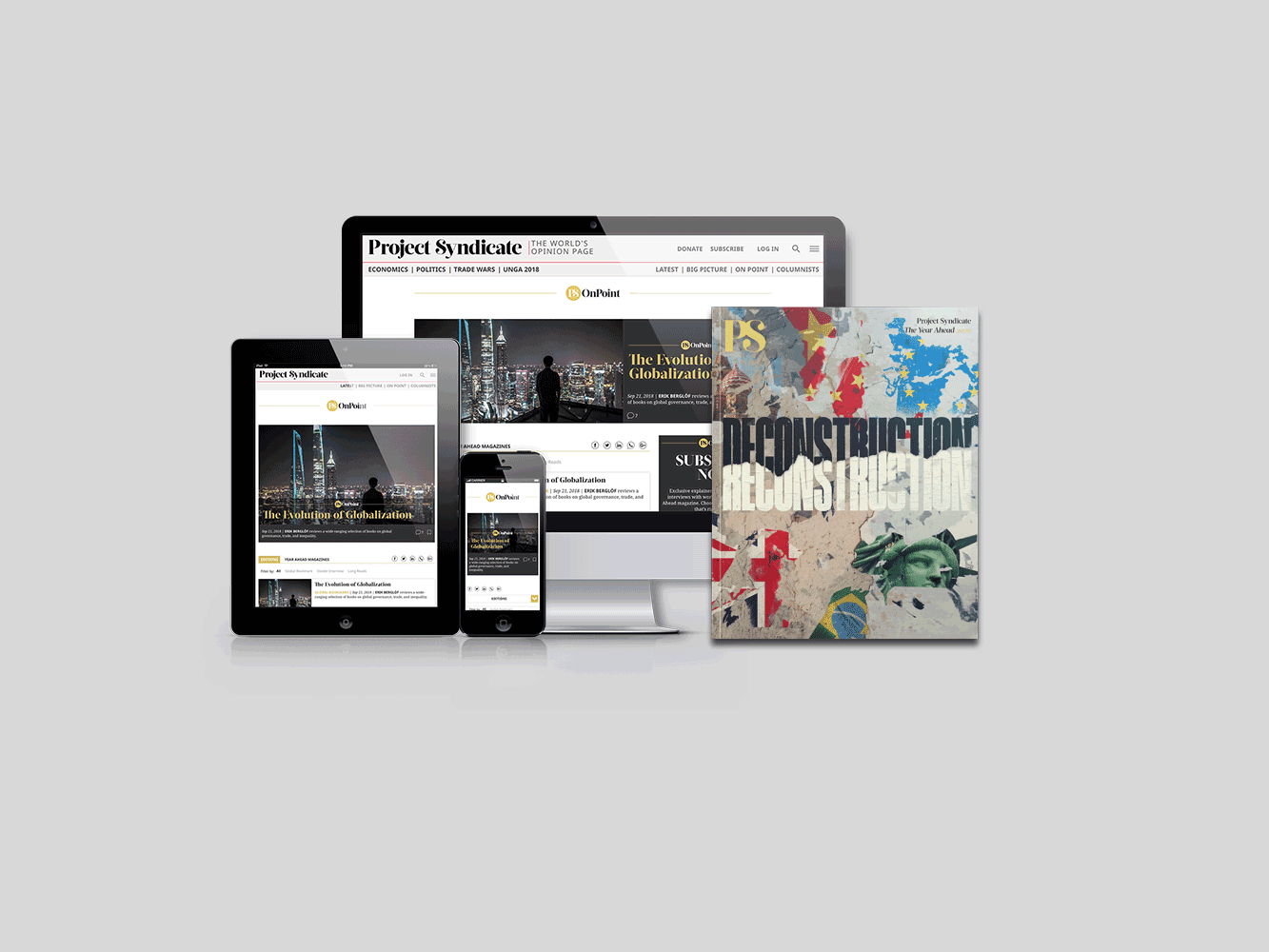 Subscribe now
Subscribe today and get unlimited access to OnPoint, the Big Picture, the PS archive of more than 14,000 commentaries, and our annual magazine, for less than $2 a week.
Pero el compromiso de los europeos continentales con el proyecto europeo tampoco debe darse por sentado. Este mes, el think tank Friends of Europe publicó un estudio de opinión basado en entrevistas con más de 12 000 representantes de los 28 países de la UE, y halló que el 60% de los encuestados "no están seguros de si echarían de menos a la UE si no estuviera". Ese resultado debería ponerle los pelos de punta a toda la dirigencia europea.
Previsiblemente, la proporción de los encuestados británicos que no están seguros de si echarían de menos a la UE es 63%. Pero la respuesta se repite en un asombroso 72% de los franceses, 67% de los italianos y 60% de los alemanes. Con estos datos, el mayor problema de la UE es que sus ciudadanos simplemente la dan por sentada, y no están particularmente interesados en lo que ocurra con ella.
La raíz de este problema puede ser un fallo de comunicación. Al fin y al cabo, a una entidad burocrática supranacional formada por un sinfín de direcciones, agencias y comités siempre le iba a costar ser amada, o incluso explicar lo que hace y por qué existe. Pero un problema mayor es que a la UE le cuesta tomar decisiones rápidas, claras y ambiciosas. Tiene mucho más fácil decir "no" que "sí". Es mucho mejor desactivando conflictos entre los miembros que organizando la acción colectiva en pos de objetivos claramente definidos.
No fue siempre así. La creación del euro en 1999 fue un momento intenso, claro y trascendente, que siguió a una decisión política importante y a la implementación exitosa de muchas medidas técnicas. Pero después de eso, el bloque no funcionó tan bien en lo relacionado con la cuestión que más preocupa al votante común: la eficacia de la eurozona para crear empleo y garantizar una mejora de los niveles de vida. Hoy el euro no genera pasión o convicción, sino aceptación a regañadientes.
El lema del famoso Servicio Aéreo Especial británico es who dares, wins: quien se atreve, gana. En el caso del Brexit, podríamos cambiarlo a who cares, wins: quien se interesa, gana. En la campaña por el referendo de 2016, las fuerzas pro‑UE no consiguieron que suficientes británicos se interesaran por la permanencia en el bloque. Tal vez eso cambie durante la campaña para la elección general de diciembre, pero no es seguro. Los defensores de la UE en el resto de los estados miembros deben tomar nota: la indiferencia es su mayor enemigo.
Traducción: Esteban Flamini