Enterrando os esqueletos jurídicos da hiperinflação brasileira
,
SÃO PAULO – Depois de três décadas, parece estar quase concluída a luta jurídica entre consumidores e instituições financeiras sobre o impacto das políticas econômicas do Brasil dos anos 80 e 90. Em dezembro último, advogados que representam ambos os requerentes apresentaram ao Supremo Tribunal Federal (STF) um pedido para ratificar um acordo alcançado entre eles.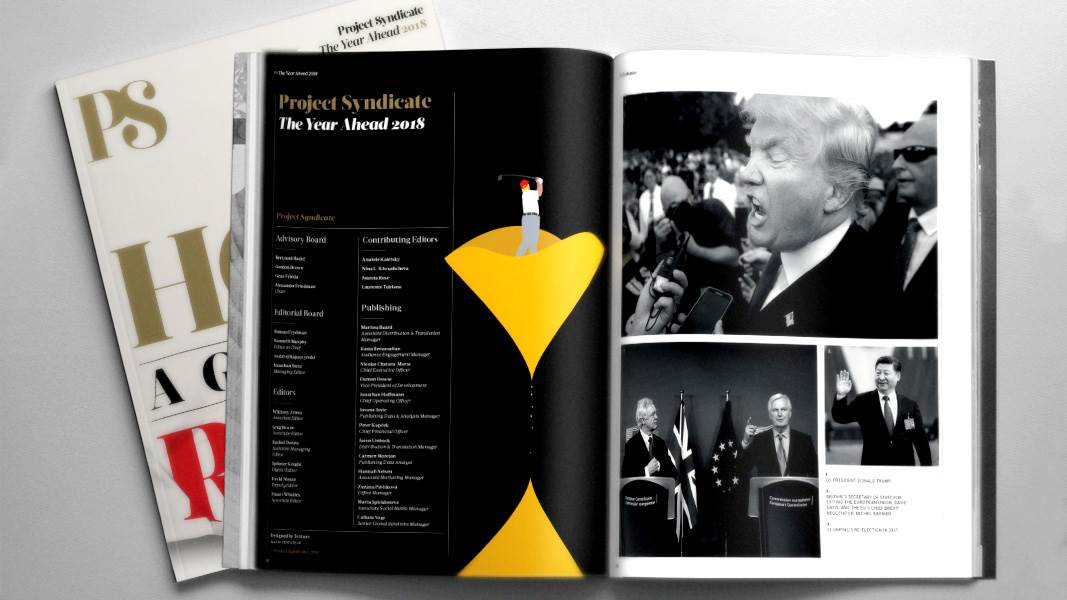 The Year Ahead 2018
The world's leading thinkers and policymakers examine what's come apart in the past year, and anticipate what will define the year ahead.
Se o tribunal constitucional ratificar o acordo, ele pode colocar bilhões de reais nos bolsos dos poupadores. No entanto, mais do que o pagamento dos recursos há muito aguardado por cerca de um milhão de requerentes, a restituição também marcaria o fim oficial da guerra aparentemente interminável contra a hiperinflação no Brasil.
No final da década de 1980 e início da década de 1990, o governo brasileiro lutou para estabilizar a economia e a moeda do país. No auge da crise, a inflação anual atingiu 2,477%. A essa taxa, os preços de produtos alimentares e bens domésticos aumentavam diariamente. Uma série de políticas mal sucedidas aceleraram a inflação e impactaram contratos públicos e privados, como salários, aluguéis e depósitos bancários. Algumas medidas altamente controversas - como um confisco de depósitos bancários em 1990 - interromperam momentaneamente a inflação e contribuíram para uma profunda recessão econômica.
A implementação em 1994 do Plano Real trouxe algum alívio, introduzindo um conjunto de medidas de estabilização que criaram a moeda atual. Mas estes também foram tempos difíceis para o Brasil politicamente, já que o país ainda estava consolidando sua transição efetiva para a democracia após longos anos de ditadura militar. A hiperinflação e suas consequências sociais traduziam-se em disputas econômicas para os novos líderes do Brasil e a crescente desigualdade representou uma grave ameaça para as esperanças democráticas do país.
Embora os políticos eventualmente tenham navegado na crise monetária, as tensões econômicas nunca desapareceram, mesmo depois da implementação do plano Real em 1994. Muitas das medidas monetárias fracassadas custaram as economias de cidadãos. Como resultado, quase todos os planos de estabilização desse período foram litigados, incluindo o bem sucedido Plano Real. Os questionamentos jurídicos desse plano ainda estão pendentes de julgamento no STF.
Muitos no Brasil, especialmente os membros do Banco Central, alertaram que o litígio continuado de políticas monetárias passadas poderia resultar em uma eventual quebra do sistema financeiro, levando a novos níveis de disfunção econômica, inclusive indisponibilidade de crédito na economia.
Esse possível cenário econômico parece ter gerado um efeito devastador no tribunal constitucional do país. Historicamente, o STF decidia a favor de consumidores em casos relacionados especificamente a ajustes de inflação em depósitos de poupança. Ao mesmo tempo, os ministros também moderavam suas decisões em casos com implicações econômicas mais abrangentes, envolvendo planos monetários. E, no caso dos processos que tratavam do desenho jurídico da política monetária, nenhuma decisão final foi alcançada, apesar de estarem há anos pendentes de julgamento na Corte. É por isso que o acordo alcançado em dezembro - que foi ratificado pela Procuradoria-Geral da República - pode ser interpretado como uma saída para o tribunal.
Termos mais detalhados do acordo ainda não foram divulgados. Contudo, parece cada vez mais claro que depois de quase três décadas de disputas jurídicas, consumidores e instituições financeiras concordaram que uma abordagem negociada é o único caminho a seguir.
Assim, seja qual for o cálculo final, os bancos provavelmente não sofrerão o que as autoridades tanto temiam. De acordo com dados divulgados, a liquidação envolverá recursos da ordem de R$ 12 bilhões (US$ 3,8 bilhões), muito longe da estimativa anterior do Banco Central de R$ 150 bilhões, ou os R$ 341 bilhões alardeados pela Febraban, a Federação Brasileira dos Bancos.
Se essa longa jornada jurídica realmente terminar este ano, o novo Código de Processo Civil brasileiro merecerá grande parte do crédito. As mudanças implementadas em março de 2016 incentivam os litigantes a prosseguir em mediação e arbitragem, um movimento destinado a reduzir dezenas de milhões de ações cíveis, que atualmente atolam tribunais brasileiros. Essas revisões também podem fazer com que outros casos antigos cheguem a uma conclusão.
A ratificação do acordo marcaria o fim de uma luta jurídica complexa e hostil, que por muito tempo impediu líderes brasileiros de colocar um ponto final no legado de iniciativas econômicas fracassadas. Essa notícia é muito bem-vinda tanto para consumidores e instituições financeiras, como para a economia brasileira de forma mais abrangente.