Schrödingers Bitcoin
NEW YORK – 8. februar ble det kjent at Elon Musks el-bil-selskap Tesla måneden før hadde investert 1,5 milliarder dollar av sin kontantbeholdning i Bitcoin. Nyheten bidro til å sende kryptovalutaens allerede skyhøye pris enda høyere — opp ytterligere 10 % — til rekordhøye 44 000 dollar. Men det som går opp kan like lett falle ned igjen — spesielt i Bitcoins tilfelle.
Bitcoin ble oppfunnet i 2008, og Bitcoin-handelen startet i 2009. I 2010 steg verdien på en Bitcoin fra rundt åtte hundredeler av en cent til åtte cent. I april 2011 var prisen 67 cent og steg til 327 dollar i november 2015. Så sent som 20. mars i fjor gikk Bitcoin for rundt 6 200 dollar, men har siden steget mer enn syv ganger i verdi.
Bitcoin er en 12 år gammel boble. Jeg beskrev for noen år siden gull som en «blankpusset Bitcoin» og karakteriserte metallets pris som en 6 000 år gammel boble. Dette var ikke en helt rettferdig beskrivelse. Gull har hatt en reell verdi som en industriell råvare og har det fortsatt som en varig forbruksvare (som blir brukt til å lage smykker).
Bitcoin, derimot, har ingen iboende, reell verdi; den har aldri hatt det og vil aldri ha det. Dette er et rent spekulasjonsobjekt — en privat dekretvaluta — som er verdt det markedet til enhver tid forteller oss at det er.
Men Bitcoin er også et unødvendig spekulasjonsobjekt rent samfunnsøkonomisk, fordi det koster mye å produsere det. Kostnaden ved å «utvinne» en ekstra Bitcoin øker så kraftig når man produserer flere «mynter» at man ikke kan lage mer enn 21 millioner enheter. (Kostnadene er knyttet til dataproblemer og bruk av energi-intensivt digitalt utstyr.)
Selv om man ikke endrer protokollen for hvordan man lager Bitcoin og dermed ikke kan lage flere av den, kan selvsagt hele eksersisen gjentas gjennom utstedelse av Bitcoin 2, Bitcoin 3 og så videre. De reelle utvinningskostnadene vil dermed også gjentas. Dessuten finnes det allerede etablerte kryptovalutaer, som f.eks. Ether, som opererer parallelt med Bitcoin.
Subscribe to Project Syndicate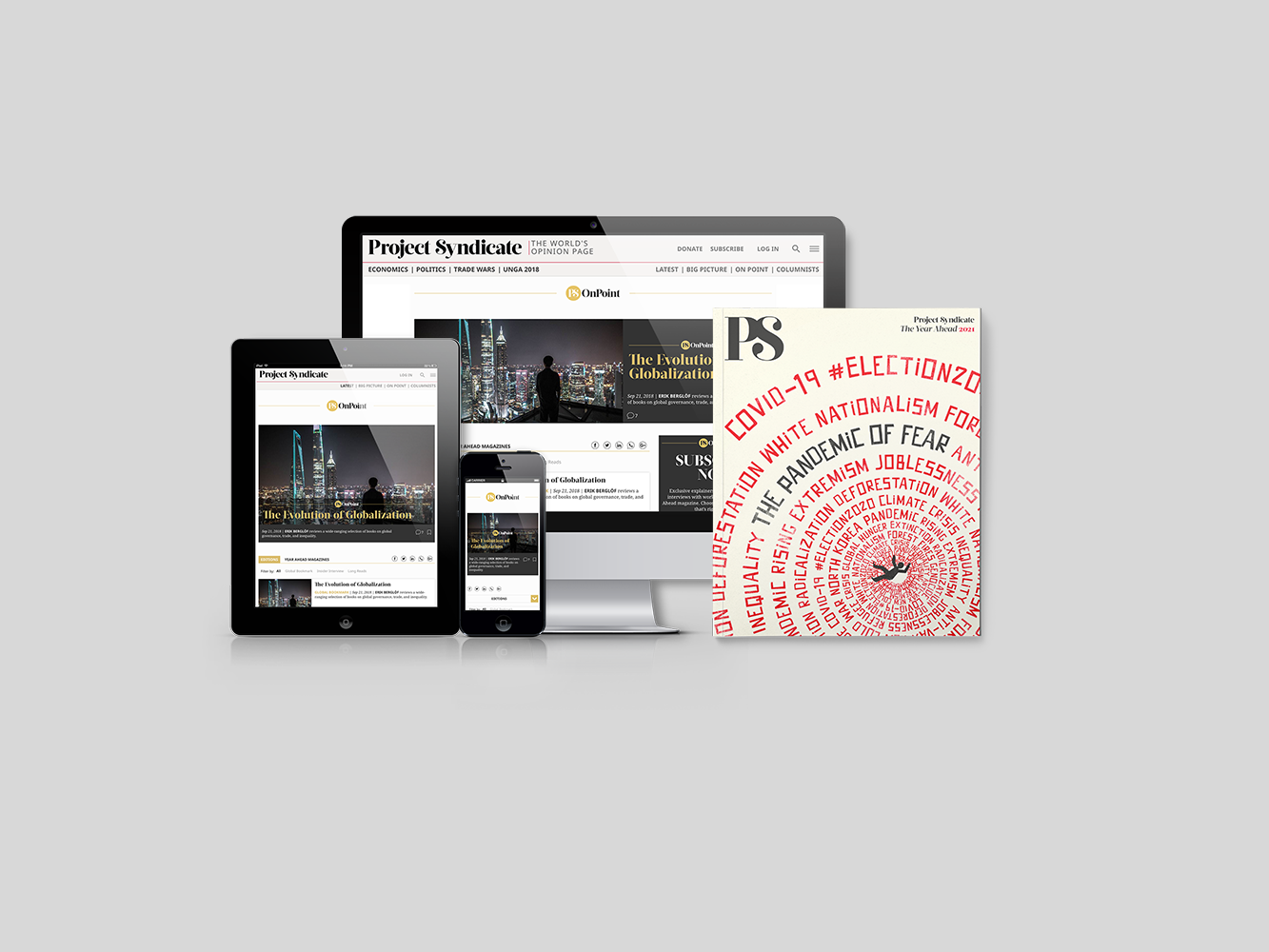 Subscribe to Project Syndicate
Enjoy unlimited access to the ideas and opinions of the world's leading thinkers, including weekly long reads, book reviews, and interviews; The Year Ahead annual print magazine; the complete PS archive; and more – All for less than $9 a month.
Men som statlig utstedte dekretpenger viser, er ikke spekulative bobler begrenset til kryptovalutaer som Bitcoin. I en verden med fleksible priser, finnes det alltid en likevekt der alle tror de offisielle dekretpengene ikke har noen verdi. Og det finnes uendelig mange «ikke-fundamentale» likevekter der det generelle prisnivået (som tilsvarer dekretpengenes pris) enten eksploderer og stiger til himmels (uendelig verdi) eller imploderer og faller til jorda (null verdi), selv når pengemengden holder seg relativt konstant.
Det finnes også en unik «fundamental» likevekt der prisnivået (og verdien på valutaen) er positiv og verken eksploderer eller imploderer. De fleste statlige dekretpenger synes å ha støtt på denne fundamentale likevekten og holdt seg der. Keynesianere ser bort fra disse ulike likevektene, og ser heller prisnivået (og dermed prisen på penger) som historisk bestemt og gradvis oppdatert gjennom en mekanisme som Phillipskurven — som postulerer et motsetningsforhold mellom (uforventet) inflasjon og arbeidsledighet.
Uansett hvilket perspektiv man inntar, finnes det eksempler på fundamentale likevekter som har endt dårlig. Hyperinflasjoner, som man har sett i mellomkrigstidens Tyskland og i vår tids Venezuela og Zimbabwe, har effektivt redusert verdien på penger til null. I disse tilfellene eksploderte pengemengden — og prisnivået steg tilsvarende.
Private kryptovalutaer og statlige dekretpenger har det samme uendelige spekteret av mulige likevekter. Nullpris-likevekt er alltid en mulighet. Det er også den unike, relativt stabile fundamentale likevekten.
Bitcoin-markedet viser ikke tegn til noen av disse likevektene i dag. I stedet ser vi tegn til en ikke-fundamental eksplosiv prislikevekt. Dette er en variant fordi Bitcoin må kunne gjøre et mulig, om uventet, hopp fra dagens eksplosive prisutvikling til enten den gode fundamentale likevekten eller det dårlige nullpris-scenariet. Dette perspektivet, basert på tanken om mange mulige likevekter, tilsier at det er risikabelt å investere i formuesobjekter uten noen iboende verdi, som Bitcoin og andre private kryptovalutaer.
Den virkelige verden er selvsagt ikke begrenset av hva etablert økonomisk teori forteller oss om mulige likevekter. Men det gjør bare Bitcoin til en enda mer risikofylt investering.
Teslas oppkjøp av Bitcoin viser at dersom en stor oppkjøper entrer markedet, kan prisen på kryptovalutaen stige betydelig. Slike oppkjøp kan påvirke prisen både direkte (når markeder er illikvide) og indirekte gjennom demonstrasjons- og etterligningseffekter. Men dersom en stor spiller går ut av dette markedet, vil det kunne ha like stor påvirkning i motsatt retning. Positive og negative uttalelser fra store markedsaktører kan ha stor betydning for prisen på Bitcoin.
Kryptovalutaens spektakulære prisvolatilitet er ikke overraskende. Dypt irrasjonelle markedssvingninger forekommer, som f.eks. GameStops aksjepris som steg til himmels i januar, fulgt av en betydelig korreksjon. Slike svingninger burde minne oss om følgende: Uten et åpenbart verdianker, vil nok Bitcoin forbli et skoleeksempel på voldsom volatilitet.
Dette vil ikke endre seg. Bitcoin vil fortsatt være et formuesobjekt uten iboende verdi — og markedsverdien kan være alt og ingenting. Du bør kun vurdere å investere i Bitcoin dersom du ønsker å ta stor risiko og i tillegg er rustet til å tåle tap.
Oversatt av Marius Gustavson