Schrödingers Bitcoin
NEW YORK – Op 8 februari maakte Elon Musks elektrische-autobedrijf Tesla bekend dat het in januari 1,5 miljard dollar van zijn kasreserves had belegd in Bitcoin. Dit nieuws stuwde de prijs van de cryptomunt met nog eens 10 procent omhoog, naar een recordhoogte van ruim 44.000 dollar. Maar wat omhoog gaat kan – vooral in het geval van Bitcoin – net zo makkelijk weer naar beneden storten.
Bitcoin werd uitgevonden in 2008 en begon in 2009 verhandeld te worden. In 2010 steeg de waarde van één enkele Bitcoin van ongeveer achthonderdste van een cent naar acht cent. In april 2011 werd hij verhandeld voor 67 cent, om vervolgens te stijgen naar 327 dollar in november 2015. Op 20 maart vorig jaar werd Bitcoin nog verhandeld voor ongeveer 6200 dollar, maar sindsdien is de prijs ruimschoots verzevenvoudigd.
Vandaag de dag is Bitcoin een perfecte, twaalf jaar oude zeepbel. Ik heb goud ooit omschreven als ʻglanzende Bitcoin' en de prijs van het edelmetaal gekarakteriseerd als een zesduizend jaar oude zeepbel. Dat was een beetje oneerlijk ten opzichte van goud, dat aanvankelijk intrinsieke waarde had als industrieel basisproduct, en die waarde nog steeds heeft als duurzaam consumentenproduct dat op grote schaal wordt gebruikt in juwelen.
Bitcoin heeft daarentegen geen enkele intrinsieke waarde; die heeft de munt nooit gehad en zal hij ook nooit krijgen. Het is een puur speculatief beleggingsobject – een particuliere fiat-valuta – waarvan de waarde is wat de markten zeggen dat die is.
Maar Bitcoin is ook een sociaal verderfelijk beleggingsobject, omdat het duur is om te produceren. De kosten van het ʻdelven' van één extra Bitcoin – door middel van het oplossen van computerpuzzels, met behulp van energie-intensieve digitale apparatuur – stijgen zó snel dat de totale voorraad van de cryptomunt is gemaximeerd op 21 miljoen eenheden.
Natuurlijk, zelfs als het Bitcoin-protocol niet wordt gewijzigd om een groter aanbod mogelijk te maken, kan de hele exercitie worden herhaald door de uitgifte van Bitcoin 2, Bitcoin 3, enzovoorts. De werkelijke kosten van het delven zullen dan ook worden gerepliceerd. Bovendien zijn er al gevestigde cryptomunten – zoals Ether – die parallel aan Bitcoin opereren.
Subscribe to Project Syndicate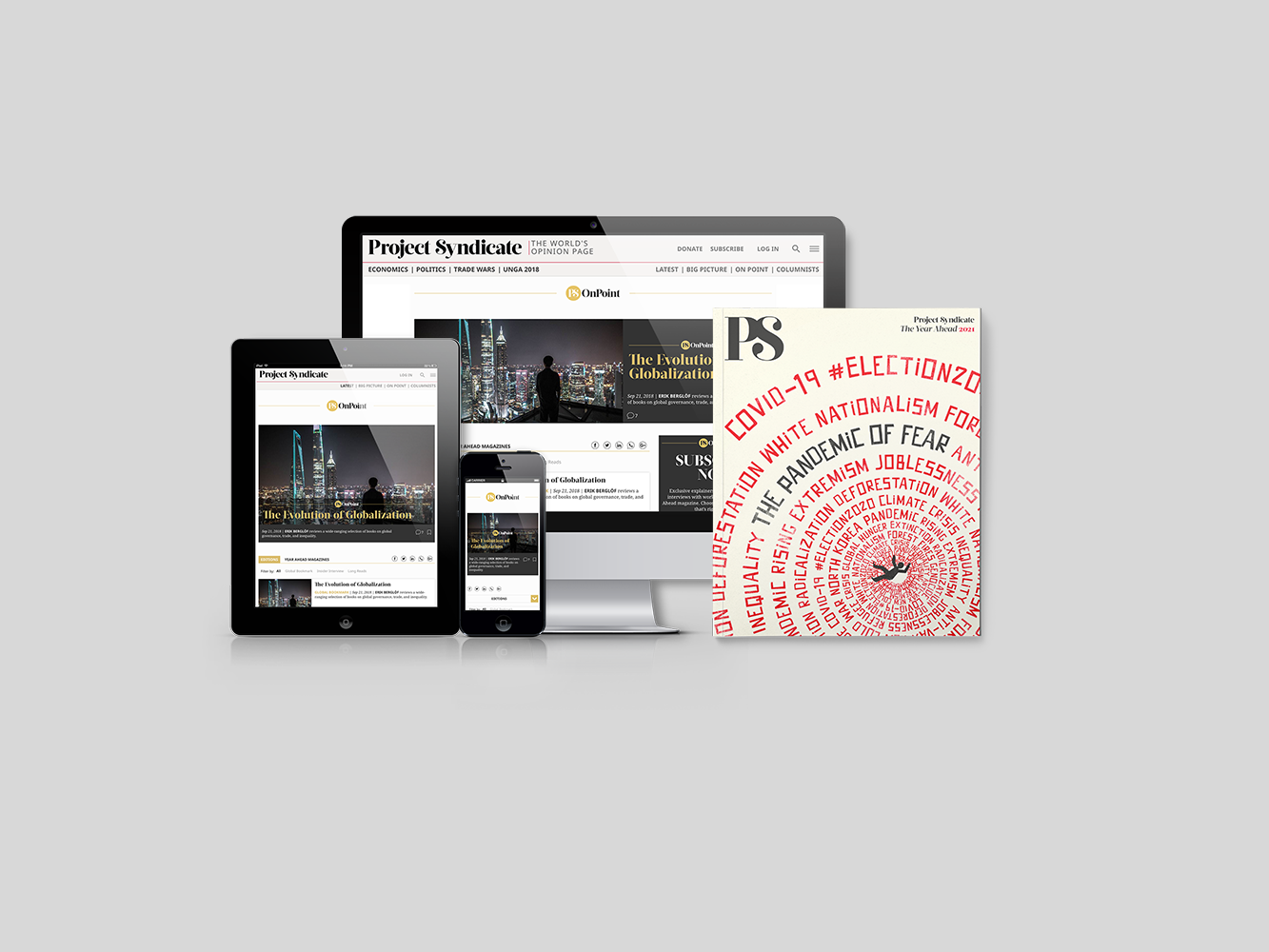 Subscribe to Project Syndicate
Enjoy unlimited access to the ideas and opinions of the world's leading thinkers, including weekly long reads, book reviews, and interviews; The Year Ahead annual print magazine; the complete PS archive; and more – All for less than $9 a month.
Maar zoals blijkt uit het succes van door overheden uitgegeven fiat-valuta's, beperkt het universum van speculatieve zeepbellen zich geenszins tot cryptomunten als Bitcoin. In een wereld met flexibele koersen en prijzen is er immers altijd een evenwichtsniveau waarop iedereen denkt dat de officiële fiat-valuta geen waarde heeft – waardoor hij dus ook echt geen waarde heeft. En er zijn oneindig veel ʻniet-fundamentele' evenwichtsniveaus waarop het algemene koersniveau – als een soort spiegel van de koers van de fiat-valuta – ofwel explodeert en naar oneindig gaat, ofwel implodeert en naar nul daalt, zelfs wanneer de geldvoorraad redelijk stabiel blijft of helemaal niet verandert.
Tenslotte is er het unieke ʻfundamentele' evenwicht waarop het prijs- of koersniveau (en de waarde van de valuta) positief is, en explodeert noch implodeert. De meeste door overheden uitgegeven fiat-valuta's lijken op dit fundamentele evenwicht te zijn uitgekomen en daar te zijn gebleven. Keynesianen negeren deze meervoudige evenwichtsniveaus en zien het koersniveau (en dus de prijs van geld) als op unieke wijze bepaald worden door de geschiedenis, en geleidelijk aangepast via een mechanisme als de Phillips-curve, die een stabiele en omgekeerde relatie tussen (onverwachte) inflatie en werkloosheid veronderstelt.
Welke invalshoek men ook kiest, hyperinflaties in de echte wereld – denk aan Weimar-Duitsland of aan de recente gevallen van Venezuela en Zimbabwe – die de waarde van geld effectief tot nul reduceren, zijn geen voorbeelden van niet-fundamentele evenwichten, maar eerder van fundamentele evenwichten waarmee het slecht is afgelopen. In deze gevallen explodeerden de geldvoorraden en reageerde het koersniveau dienovereenkomstig.
Private cryptomunten en publieke fiat-valuta's hebben dezelfde oneindige reeks van mogelijke evenwichten. Het nulkoers-evenwicht is altijd een mogelijkheid, evenals het unieke, ʻbrave' fundamentele evenwicht.
Het is duidelijk dat Bitcoin op dit moment geen van beide evenwichten tentoonspreidt. Wat we in plaats daarvan hebben, lijkt een variant van een niet-fundamenteel, explosief koersevenwicht te zijn. Dit is een variant, omdat Bitcoin een mogelijke, zij het onverwachte, sprong moet kunnen maken van zijn huidige explosieve koerstraject naar ofwel het mooie fundamentele evenwicht ofwel het niet-zo-fraaie nulkoersscenario. Dit meervoudige evenwichtsperspectief maakt het ongetwijfeld riskant om te beleggen in intrinsiek waardeloze activa zoals Bitcoin en andere particuliere cryptomunten.
De echte wereld wordt natuurlijk niet beperkt door het scala aan mogelijke evenwichten dat door de hier geschetste theorie van de economische mainstream wordt ondersteund. Maar dat maakt Bitcoin nóg riskanter als belegging.
Tesla's recente Bitcoin-aankoop toont aan dat een grote nieuwe koper die de markt betreedt, de koers van de cryptomunt aanzienlijk kan opdrijven, zowel direct (wanneer de markten illiquide zijn) als indirect, via demonstratie- en emulatie-effecten. Maar een exit van een belangrijke speler zou waarschijnlijk een vergelijkbaar effect hebben, zij het in de tegenovergestelde richting. Positieve of negatieve meningen van marktmakers zullen een aanzienlijke invloed uitoefenen op de Bitcoin-koers.
De spectaculaire prijsvolatiliteit van de cryptomunt is niet verrassend. Diepgaand irrationele marktschommelingen, zoals die welke de aandelenkoers van GameStop in januari naar ongekende hoogtendreven (gevolgd door een aanzienlijke correctie), zouden moeten dienen als een vingerwijzing dat, bij gebrek aan een duidelijk fundamenteel waardeanker, Bitcoin waarschijnlijk een schoolvoorbeeld zal blijven van buitensporige volatiliteit.
Dit zal mettertijd niet veranderen. Bitcoin zal een beleggingsobject zonder intrinsieke waarde blijven, waarvan de marktwaarde alles of niets kan zijn. Alleen mensen met een gezonde risicobereidheid en een robuuste capaciteit om verliezen te absorberen, zouden moeten overwegen hierin te beleggen.
Vertaling: Menno Grootveld