Je bitcoin dobrou volbou pro podnikatele?
NEW YORK – V nedávném komentáři pro Financial Times ekonomka Dambisa Moyo předkládá důvody, proč by podnikatelští lídři měli investovat do bitcoinu. Její tři argumenty jsou, že bitcoin je způsob jak zmírnit firemní riziko, kryptoměny dokážou poskytnout možná řešení pro podnikání v rozvíjejících se ekonomikách a digitální měny ohlašují vzrušující novou budoucnost "měnových platforem".
Má Moyo pravdu? Projděme si její tvrzení popořadě.
Zaprvé, jak nákup bitcoinu může zmírnit firemní riziko, není jasné. Jediné riziko, které Moyo pojmenovává, je promeškání toho, co může být největší spekulativní bublinou všech dob. Pravda, společnost, která si nechala ujít setrvalé zhodnocování bitcoinu, by mohla čelit vážným důsledkům – včetně akvizice konkurentem, který do bitcoinu zainvestoval. Investice do bitcoinu je samozřejmě jistou cestou k tomu, abych neprošvihl kapitálový výnos z bitcoinu. Stěží je to ale proto moudrá investice, obzvlášť když proti potenciálním výnosům dá člověk na misku vah vysoké riziko podstatných kapitálových ztrát.
Neméně za vlasy přitažená je představa, že by kryptoměny mohly poskytovat řešení problémů, s nimiž se často setkáváme v rozvíjejících se ekonomikách. Je pravda, že na rozdíl od konvenčních peněz s nuceným oběhem – k nimž patří digitální měny centrálních bank (CBDC) – u decentralizovaných soukromých kryptoměn, jako je bitcoin, nehrozí riziko, že je marnotratné vlády budou "přehnaně tisknout". Také je pravda, že na některých rozvíjejících se trzích je riziko nadměrné emise větší než ve většině vyspělých ekonomik.
Nadměrná emise měny je ale jen jednou hrozbou pro finanční stabilitu rozvíjejících se trhů a jejím odstraněním se bitcoin znenadání nestane spolehlivým uchovatelem hodnoty. Právě naopak: cenová volatilita bitcoinu od jeho zrodu v roce 2009 je ohromující. K 29. březnu 2021 jeho cena dosáhla 57 856 USD – něco pod historickým vrcholem 61 284 dolarů ze 13. března – s tržní kapitalizací téměř bilionu dolarů. Podle sdělení, které vydala 17. února JPMorgan, dosáhla tehdy jeho tříměsíční realizovaná volatilita 87 %, oproti pouhým 16 % u zlata. Obdobně nedávná studie zjistila, že cenová volatilita bitcoinu je téměř desetkrát vyšší než u hlavních měn s nuceným oběhem (například u amerického dolaru oproti euru a jenu).
Moyo také navrhuje, že by bitcoin mohl usnadňovat remitence do zemí s nízkými a středními příjmy. Tady však přehlíží skutečnost, že bitcoinové transakce nechvalně prosluly neefektivitou. Poněvadž velikost bloku je zastropována na jednom megabytu a proces nalézání bloku vyžaduje přibližně deset minut na jeden blok, ze uskutečnit jen sedm transakcí za sekundu. Naproti tomu Visa provádí průměrně 1700 transakcí za sekundu a bylo by pro ni uskutečnitelné zpracovat za sekundu víc než 65 000 transakčních zpráv. Bitcoin je ze své podstaty jednoduše příliš neefektivní, aby se kdy mohl stát účinným platebním prostředkem.
Subscribe to Project Syndicate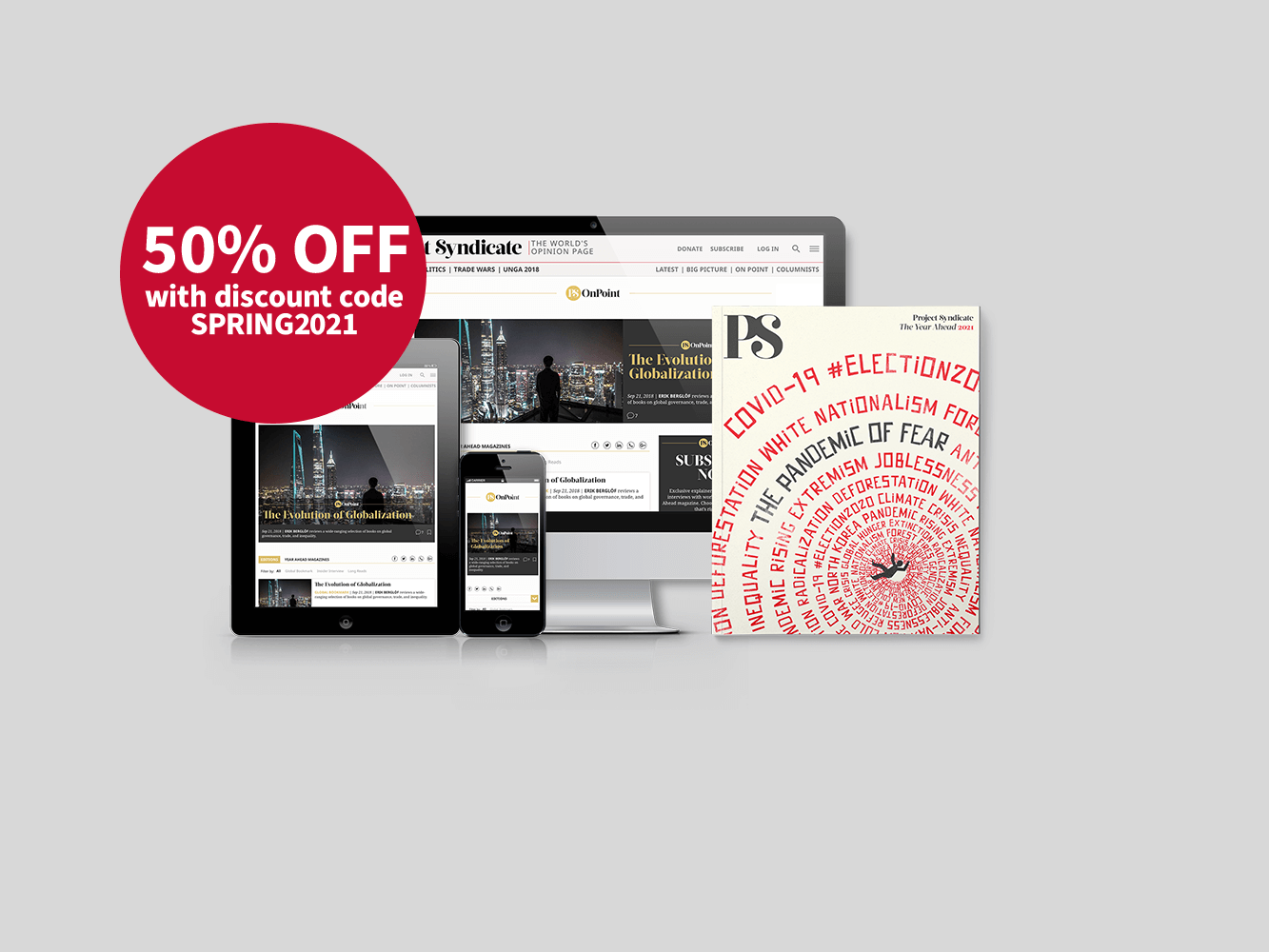 Subscribe to Project Syndicate
Enjoy unlimited access to the ideas and opinions of the world's leading thinkers, including weekly long reads, book reviews, topical collections, and interviews; The Year Ahead annual print magazine; the complete PS archive; and more. All for less than $5 a month.
Také fakt, že nabídka bitcoinu je pevně stanovena na 21 milionů jednotek, je spíš nevýhodou než předností. Řádná měna by měla být schopna podstoupit masivní expanzi nabídky, když si to okolnosti vyžádají, třeba v případě finanční krize nebo šoku pro agregátní poptávku. Nemůže existovat žádný věřitel poslední záchrany ani tvůrce trhu poslední záchrany schopný systémových záchranných operací s bitcoinem či jinými decentralizovanými kryptoměnami.
Konečně, je bitcoin skutečně avantgardou nové infrastruktury digitálních měn, již si moudří investoři nemohou dovolit přehlížet? Ne, protože CBDC vyvíjené v Číně a jinde nemají s bitcoinem a dalšími decentralizovanými soukromými kryptoměnami nic společného. Neuplatňuje se tu blockchain ani jiná technologie distribuovaných záznamů (DLT) a k určení platnosti transakce není nutný důkaz vynaložené práce.
CBDC místo toho fungují jako přímočaré digitální obdoby konvenčních bankovních účtů. V zásadě by je bylo možné implementovat jako jednotlivé účty u centrální banky pro každého spotřebitele a podnik v její působnosti. Alternativně by centrální banka mohla za tyto účty ručit, ale vedené by byly u široké škály soukromých finančních ústavů.
CBDC nepředstavují nic nového. Nejsou revolučním děním jako decentralizované kryptoměny založené na DLT. Tato revoluce ale už selhala, protože bitcoin a podobné kryptoměny jsou krajně nepřitažlivé jako uchovatelé hodnoty. Žádný rozumný investor by se jim neměl přibližovat (nemá-li nadité kapsy a mimořádně nízkou averzi k riziku).
Dalším hřebíčkem do rakve bitcoinu je navíc jeho extrémně vysoká poptávka po energii. Transakce bitcoinu se ověřují důkazem vynaložené práce při "těžebních" operacích, které vyžadují energeticky horentně náročné výpočetní úsilí. Cambridgeský index bitcoinové spotřeby elektřiny odhaduje anualizovanou spotřebu ve výši 139,15 terawatthodin – víc než se spotřebuje v Argentině.
Řečeno jednoduše, bitcoin a další kryptoměny vyžadující důkaz vynaloženou prací jsou environmentální katastrofou. Ještě horší je, že kryptoměny lze neomezeně reprodukovat, což ekologickou újmu dále zesiluje. K 29. březnu 2021 CoinMarketCap uváděl 4490 kryptoměn, přičemž první byl bitcoin (s tržní kapitalizací 1,08 bilionu dolarů) a druhé ethereum (s tržní kapitalizací 204 miliard dolarů).
Závěr je jasný: bitcoin je nepřiměřeně rizikovou a environmentálně nežádoucí investicí. Není rozumným řešením žádného z problémů na rozvíjejících se trzích a nedokáže vůbec sloužit jako uchovatel hodnoty ani spolehlivý směnný prostředek. Čím dřív budou bitcoin a další kryptoměny založené na DLT v hospodářských dějinách odsunuty do poznámky pod čarou, tím lépe.
Z angličtiny přeložil David Daduč