Bitcoin som «utspringet til menneskelig framgang»
CAMBRIDGE – Prisen på Bitcoin har nådd nye høyder i år. Samtidig har El Salvador og Cuba bestemt seg for å akseptere Bitcoin som lovlig betalingsmiddel. Kryptovaluta har kommet for å bli. Hvilke konsekvenser har dette for penger og politikk?
Penger bygger på tillit. De kan brukes i bytte mot varer og tjenester fordi folk antar at andre vil akseptere pengene som byttemiddel i framtiden. Dette gjelder i like stor grad for den amerikanske dollaren som for gull. De som hevder at kryptovaluta, som Bitcoin, kun dreier seg om en slags svindel — eller en spekulativ boble, som mange økonomer har hevdet — ser bort fra valutaens popularitet.
Likevel mangler kryptovalutaer det stabile institusjonelle grunnlaget som kreves for å styrke folks tillit til dem. Tilliten kommer og går, noe som gjør valutaen sårbar og flyktig. Dette har vi sett med Bitcoin, som har svingt voldsomt i verdi.
Bitcoin og annen kryptovaluta baserer seg på visse kryptomekanismer («proof-of-work»), som tilsier at transaksjoner hele tiden må verifiseres og logges i en desentralisert regnskapsbok (basert på blokkjedeteknologi). Dette krever at millioner av datamaskiner opererer kontinuerlig for å oppdatere og verifisere transaksjoner. De som bruker tiden sin på dette er motivert av muligheten til å bli belønnet med nye Bitcoin.
Energien som går med til disse «utvinnings»-operasjonene overstiger energien som brukes av et mellomstort land som Malaysia eller Sverige. Nå som verden har blitt smertelig klar over farene ved klimaendringene (og vår elendige respons så langt), burde denne enorme ressurssløsingen gjøre at vi velger bort Bitcoin.
Men til tross for valutaens flyktighet, sårbarhet og massive karbonavtrykk, har fem faktorer bidratt til å trekke mange mennesker til Bitcoin: dens politiske narrativ, de kriminelle aktivitetene den muliggjør, nettooverskuddet man får ved å utstede den («seigniorage»), vår tids teknologiske optimisme og ønsket om å bli rik raskt i en tid da få andre økonomiske muligheter gjør seg gjeldende. La oss se på hver av disse faktorene — i omvendt rekkefølge.
Subscribe to Project Syndicate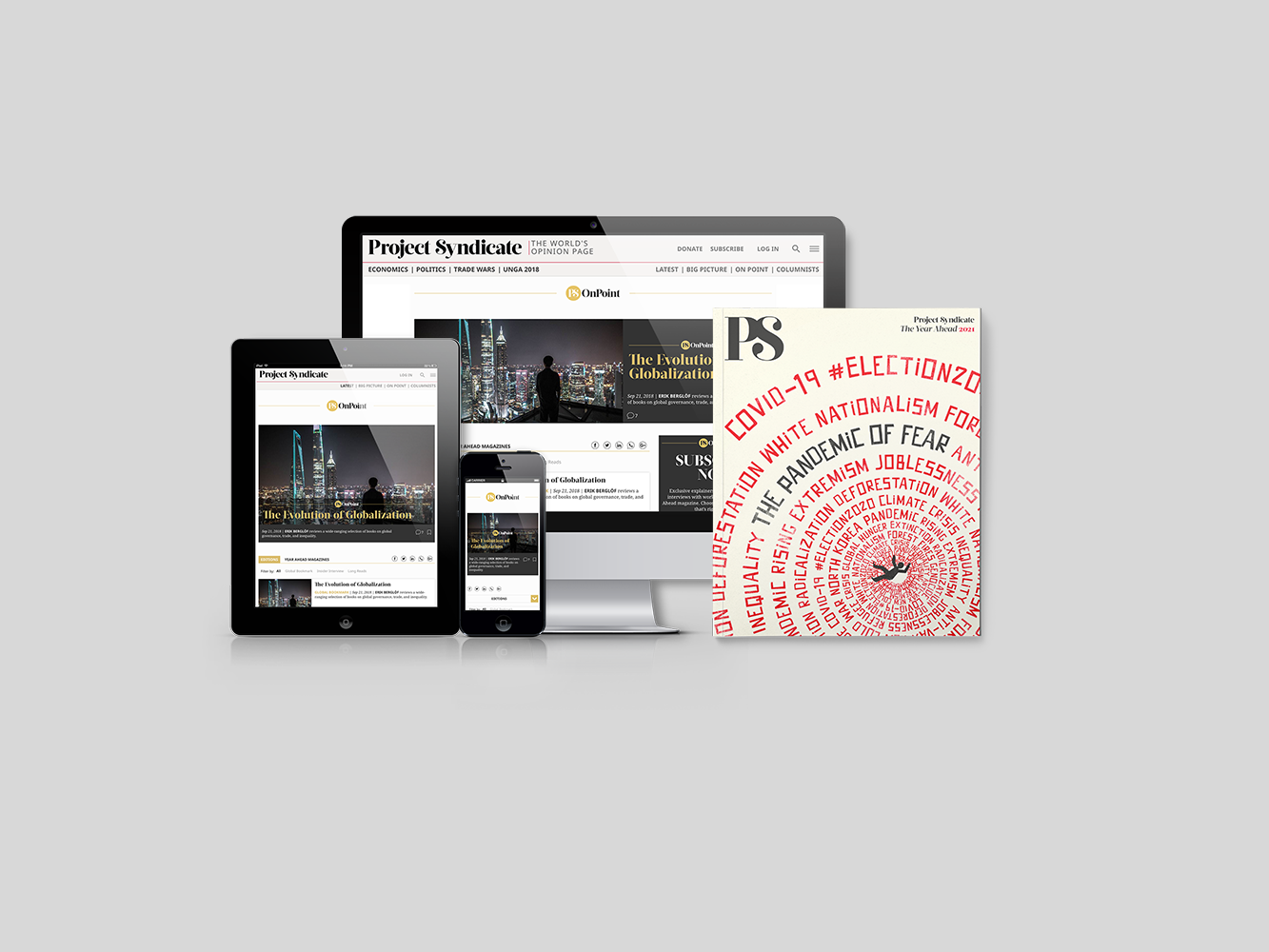 Subscribe to Project Syndicate
Enjoy unlimited access to the ideas and opinions of the world's leading thinkers, including weekly long reads, book reviews, topical collections, and interviews; The Year Ahead annual print magazine; the complete PS archive; and more – for less than $9 a month.
Vi lever i en tid med stadig færre økonomiske muligheter. Selv arbeidstakere med høyere utdanning kan ikke lenger regne med å få seg en stabil jobb med god lønn (som vokser over tid). Når de økonomiske mulighetene blir så begrensede, blir utsikter til raske penger spesielt forlokkende. Ikke overraskende er det i dag en hel næring som er engasjert i å fortelle folk at også de kan bli rike ved å investere i Bitcoin. Penger har strømmet inn i kryptovaluta fordi millioner av mennesker i USA og andre steder i verden tror krypto kan gi svært god avkastning.
Fortellingen om at amatører og småinvestorer kan oppnå enorm avkastning ved å sette penger på kryptovaluta svarer godt til tidsånden: Troen på teknologi har nærmest blitt en besettelse. Vi får konstant høre at teknologisk oppfinnsomhet skaper en lysere framtid. Det er ingen som benekter at Bitcoin er et teknologisk vidunder. Det måtte genuin kreativitet og dyktighet til for å skape et så innviklet og desentralisert system som fungerer uten at noen holder tilsyn med det og uten myndighetenes regulerende hånd.
«Seigniorage» — den ekstra kjøpekraften man tilegner seg (spesielt myndighetene) ved å kontrollere pengemengden — er nok en faktor som gjør Bitcoin tiltrekkende. Når amerikanske myndigheter tilfører økonomien nye penger, kan de bruke pengene til å kjøpe tjenester eller betale ned på den offentlige gjelden. Utsiktene til «seigniorage» er svært forlokkende og bidrar nok til å forklare hvorfor det i dag er mer enn 1600 noterte kryptovalutaer. I Bitcoins tilfelle, betyr fraværet av en sentralisert myndighet at «seigniorage» blir fordelt, noe som motiverer folk til å utvinne valutaen. (I dag er det mer enn en million mennesker rundt om i verden som driver med dette.)
En konstant kilde til etterspørsel kan hjelpe en ny valuta å få et stødig fotfeste. For kryptovaluta generelt, og for Bitcoin spesielt, er dette ankeret godt plantet i forbryterverdenen. I starten ble etterspørselen etter Bitcoin styrket av mørke nettsteder som Silk Road, som la til rette for alle mulige lyssky transaksjoner. Selv i dag er rundt halvparten av alle Bitcoin-transaksjoner knyttet til kriminelle aktiviteter, ifølge visse beregninger.
Hver av disse fire faktorene har gitt Bitcoin en kunstig stimulans. Vår tids økonomiske problemer vil åpenbart ikke løses ved at folk tjener penger på Bitcoin. Den rådende teknologiske optimismen har heller ikke gitt seg utslag i den virkelige verden. Og uansett hvor gunstig det kan være å fordele «seigniorage» gjennom utvinning av valuta, blir denne nytten mer enn oppveid av den enorme energisløsingen.
Dermed står vi bare igjen med det politiske argumentet for Bitcoin. Vil valutaen frigjøre oss fra en stat som har for mye makt over økonomien? Ikke egentlig.
Den amerikanske sentralbanken (Federal Reserve) opptrer riktignok noen ganger på en måte som ikke er lett å forstå, og den økonomiske krisehjelpen til den amerikanske finansnæringen (Wall Street) under finanskrisen i 2008 kan med rette kalles en «inside job», som kom banker og bankfolk til gode på bekostning av folk flest. Ønsket om å begrense den utstrakte makten til politikere og politiske beslutningstakere er forståelig.
Men Bitcoin er ikke svaret. Bitcoin appellerer til en barnslig libertariansk ideologi der et ensomt geni kjemper mot en formyndersk stat for å frigjøre det fortreffelige individet. Den virkelige personen (eller personer) som designet Bitcoin og skrev det inspirerende manifestet under pseudonymet Satoshi Nakamoto har gjort seg enda mer fortjent til å bli kalt «visjonær» enn den oppdiktede personen John Galt (som er helten i Ayn Rands Atlas Shrugged).
Men denne visjonen er i seg selv ren fantasi. Faren for at vestlige myndigheter vil forårsake inflasjon som løper løpsk eller underminere det internasjonale pengesystemet er forsvinnende liten. Den virkelige eksistensielle faren i dag kan knyttes til politisk polarisering, svekkelsen av demokratiet og hvordan dagens demokratiske systemer ikke er i stand til å holde økonomiske eliter og autoritære politikere i sjakk.
En ny valuta vil ikke løse disse problemene. Det som må til er tiltak som kan sørge for at politikere, byråkrater og kakser i Silicon Valley og på Wall Street opptrer på en ansvarlig måte. Dette krever demokratisk deltagelse og engasjerte borgere. Smarte påfunn som Bitcoin er kun en distraksjon fra det virkelige arbeidet som må gjøres.
Oversatt av Marius Gustavson