Una Europa de un solo club no es suficiente
PARÍS – "Italia es sólo una expresión geográfica". Lo dijo hace dos siglos un desdeñoso Metternich, en tiempos en que la península estaba dividida en una multitud de feudos. Hoy algunos en Beijing, Moscú, Nueva Delhi e incluso Washington piensan lo mismo de Europa. Reconocen la importancia de la Unión Europea para tratados comerciales y cuestiones de divisas, pero la consideran demasiado indecisa para ser un verdadero jugador en el moderno juego de poder global, y demasiado dividida para enfrentar los desafíos migratorios y de seguridad. La tarea actual de Europa es demostrar que están equivocados.
Los debates existenciales dentro de la UE son tan viejos como la UE misma, y tan ubicuos que parecen parte de su identidad. Pero así como resultan familiares al pequeño círculo de politólogos obsesionados con ellos, son ajenos para la vasta mayoría de los ciudadanos. Así que es comprensible que uno no preste atención a esta nueva crisis de identidad europea.
Pero también es un grave error. Para sobrevivir en un mundo diferente y mucho más peligroso, la UE debe redefinir su propósito. Se la diseñó para guiar la integración interna; ahora debe confrontar amenazas externas. Era defensora de un mundo de reglas; no está preparada para el nuevo juego de geopolítica transaccional. De su seguridad se encargaba Estados Unidos; ahora el presidente Donald Trump ve esta responsabilidad como una carga excesiva. Los flujos de refugiados eran un goteo insignificante; aunque hoy han regresado a niveles bajos, el inmenso incremento de 2015 reveló la disfuncionalidad del régimen europeo de asilo.
Y todo esto se produce en un momento en que la UE ya está profundamente dividida. Todavía son visibles las cicatrices de la división post‑2008 entre acreedores y deudores en la eurozona, y un nuevo conflicto enfrenta a los defensores de la sociedad abierta contra los proponentes de la política identitaria. A las divisiones ya existentes se suman las cuestiones externas, porque hay muy variadas actitudes en torno de las migraciones, la percepción de amenazas exteriores y la voluntad de usar el poder militar. Europa corre riesgo de caer en una parálisis prolongada.
La UE siempre apeló a dos técnicas para enfrentar sus divisiones. La primera era hacer tiempo: fingir que aunque los estados miembros no estuvieran igualmente listos para la acción, todos compartían el mismo objetivo final de una "unión cada vez más estrecha". Esta estrategia de múltiples velocidades llegó al límite. Tal vez todavía podamos fingir, a pesar de todo, que al final todos los países integrantes se unirán al euro; pero no podemos ignorar el abismo que separa a los que afirman que es posible proclamarse orgullosamente musulmán y europeo, y los que consideran que la ciudadanía europea es inseparable del cristianismo.
La segunda técnica era transferir competencias al nivel de la UE y dirimir las diferencias por el voto de la mayoría. Así se creó el mercado común y se gestionó con éxito la política comercial, pese a la amplia divergencia de actitudes e intereses. Pero ese proceso sólo funciona mientras los estados miembros acepten la regla de la mayoría, y no permite resolver posturas opuestas en temas de seguridad, defensa o –una vez más– política de asilo. De hecho ya se intentó –en el caso de los refugiados– y no resultó: aunque se llegó a una decisión respecto de cómo distribuir los solicitantes de asilo entre los estados miembros, no fue posible implementarla.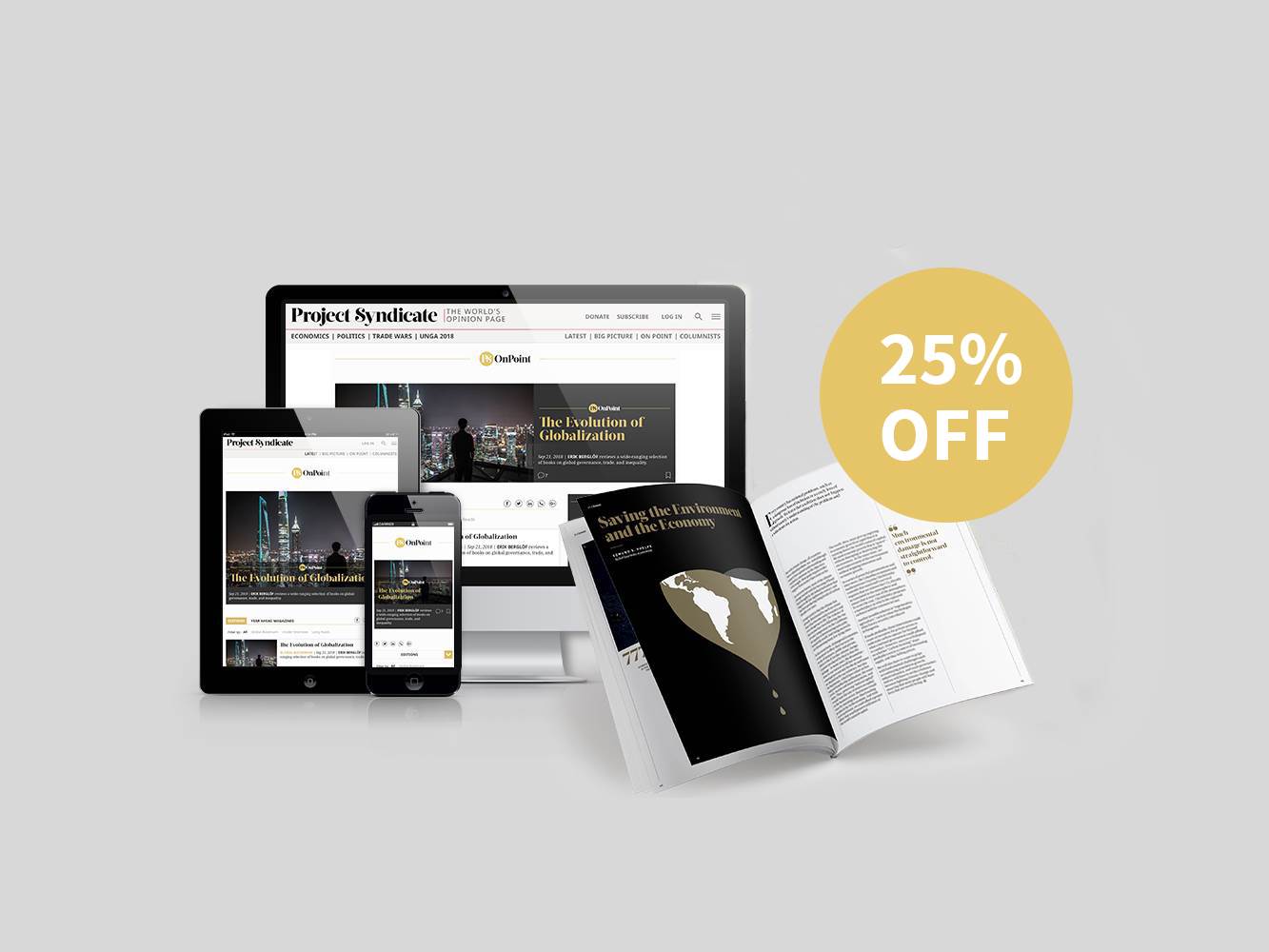 Subscribe now
For a limited time only, get unlimited access to On Point, The Big Picture, and the PS Archive, plus our annual magazine and a tote bag, for just $75.
La posible ampliación de la UE en los Balcanes occidentales complica todavía más el problema. Estos países han hecho grandes esfuerzos para unirse a Europa, que merecen recompensa. Pero volverán a la UE todavía más heterogénea y es probable que contribuyan a sus divisiones.
Por eso, en un artículo reciente firmado por varios miembros del centro de estudios Bruegel, defendemos una reforma de la arquitectura europea. Proponemos una nueva estructura compuesta por una base común y una serie de clubes opcionales centrados en grandes áreas de formulación de políticas.
La base estaría en esencia compuesta por el mercado común, la unión aduanera y las reglas e instituciones acompañantes esenciales para garantizar la protección de los consumidores, la defensa de la competencia y la gestión de las políticas de investigación, energía y clima, infraestructura y regionales. También incluiría los pilares institucionales –la Comisión, el Consejo, el Parlamento y el Tribunal de Justicia– y los principios fundamentales de la UE: derechos humanos, libertad, democracia, igualdad y Estado de Derecho. Sería una especie de UE mínima, coherente con el proyecto original, pero despojada de eventuales políticas comunes.
Los clubes se formarían en torno de las grandes áreas de formulación de políticas. Como sus miembros compartirían los mismos objetivos, su eficacia interna y externa sería mayor. Un club combinaría el euro, la coordinación fiscal, la supervisión bancaria y la resolución de crisis financieras. Otro combinaría la política de asilo, la protección de las fronteras y la cooperación en temas policiales y judiciales; este grupo podría mantener fronteras internas sin controles, algo cada vez más difícil entre países con políticas de asilo muy diferentes. Un tercer club se dedicaría a la defensa y la seguridad externa; para entrar en él, sería necesario contribuir recursos y participar en operaciones militares. Puede también imaginarse un cuarto club para políticas comunes que todavía están en la infancia, por ejemplo la educación.
Para garantizar que una estructura como esta se mantenga suficientemente unida y evitar que degenere en una maraña de acuerdos endebles, sería necesario introducir algunas reglas fundamentales. En primer lugar, que los clubes tengan lógica y no sean arbitrarios. En segundo lugar, preservar la coherencia institucional. En particular, debe haber una sola Comisión Europea (aunque cada club tendría un secretariado propio), un solo Parlamento (aunque los parlamentarios de cada club podrían reunirse en subcámaras) y un solo Tribunal de Justicia para la Unión mínima y el conjunto de clubes. Además, se deberían poner obstáculos suficientemente altos al ingreso y egreso de los clubes para garantizar una membresía estable.
Esta modalidad no impedirá por sí sola la disolución de la UE ni promoverá su ampliación a países menos desarrollados. Pero una estructura flexible facilitará la colaboración con vecinos interesados. La UE mínima proveerá una base sólida para la cooperación con un "círculo de amigos" que no participarán plenamente en el mercado común y en la libre movilidad de personas, pero que podrán participar, en forma multilateral, en una serie de acuerdos cooperativos.
¿Es peligroso violar tabúes? Sí. Pero el peligro más grande es seguir atrapados en estructuras obsoletas y sucumbir a la inercia. Europa es un sueño más grande que la casa que hemos construido.
Traducción: Esteban Flamini