Un pequeño juicio político por grandes abusos
Washington DC – Por mucho que se haya burlado del proceso durante meses, el presidente estadounidense Donald Trump no quería pasar por un juicio político. Ningún presidente lo desea, es una mancha imposible de erradicar de su historial y Trump casi nunca en la vida tuvo que rendir cuentas. Estuvo en algo así como un estado de furia durante semanas mientras la Cámara de Representantes, bajo el control de los demócratas, avanzaba. Y su humor no mejoró cuando convirtió en el tercer presidente en la historia de EE. UU. en afrontar un juicio político.
Sin embargo, a pesar del mentado «impulso» que tuvo el voto por el juicio político en la Cámara, la ocasión se sintió, de algún modo, apagada. En mi opinión, esto se debió a que las razones para una posible destitución, llamadas artículos del juicio político (Articles of Impeachment), no son para nada acordes al alcance y la atrocidad de las infracciones de Trump al juramento que hizo al asumir su cargo.
Esas violaciones son innumerables. Trump desafió sistemáticamente la división de poderes, que constituye el núcleo del sistema constitucional estadounidense. Por ejemplo, frustrado porque el Congreso le negó los fondos que quería para su fantasmagórico muro a lo largo de la frontera con México, simplemente se apropió del dinero de partidas que el Congreso había asignado al Departamento de Defensa. También desacató abiertamente la prohibición constitucional de aceptar emolumentos —dinero o beneficios personales de gobiernos extranjeros que hacen negocios, a veces de proporciones extravagantes, en sus diversos hoteles y clubes de golf— y ha encontrado otras formas de monetizar su presidencia.
Más aún, Trump ha tratado de orientar contratos gubernamentales hacia sus empresas favoritas, o alejarlos de aquellas que no le gustan, como Amazon, cuyo fundador, Jeff Bezos, también es propietario de The Washington Post.Y según el informe del fiscal especial Robert Mueller, Trump intentó obstruir la investigación de sus relaciones con Rusia durante la campaña de 2016. Pero, debido a que una norma del Departamento de Justicia, que data de la presidencia de Richard Nixon, impide formular cargos penales contra un presidente en ejercicio, Mueller virtualmente rogó al congreso que le hiciera juicio político a Trump por diez actos determinados.
Frente a esa lista —que probablemente sea incompleta—, los dos artículos del juicio político presentados frente a la Cámara, abuso de poder y obstrucción al Congreso, parecen cerveza aguada. El 25 de julio de 2019, Trump intentó extorsionar al recientemente electo presidente de Ucrania Volodímir Zelenski, para que anunciara una investigación gubernamental de Joe Biden —candidato demócrata para las elecciones de 2020— y su hijo, Hunter (quien, imprudentemente, se incorporó a la junta directiva de una empresa gasífera ucraniana cuando su padre era vicepresidente de Estados Unidos y estaba a cargo de las políticas de EE. UU. para la región). La esencia de la primera acusación del juicio político fue que, al retrasar la asistencia militar que el Congreso había aprobado para Ucrania —que está siendo atacada por Rusia—, Trump usó su puesto gubernamental para beneficiarse a sí mismo.
La segunda acusación contra Trump fue por «obstrucción al Congreso», debido a su negativa total a permitir que sus asistentes testificaran frente al Congreso sobre el asunto ucraniano o entregaran a los investigadores del Congreso siquiera uno de los documentos solicitados. Ningún presidente, ni siquiera Nixon, había mostrado una voluntad tan férrea.
Subscribe now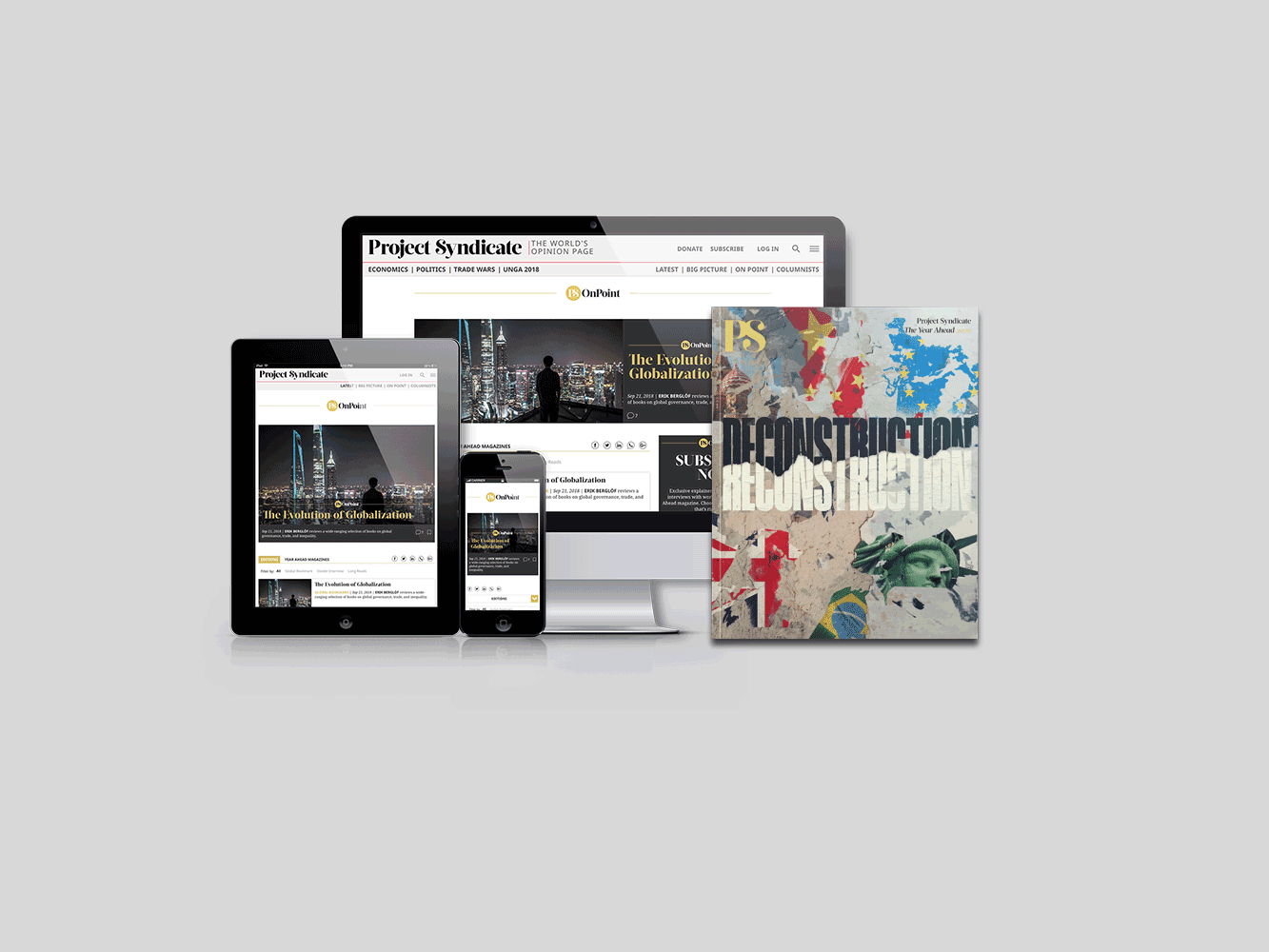 Subscribe now
Subscribe today and get unlimited access to OnPoint, the Big Picture, the PS archive of more than 14,000 commentaries, and our annual magazine, for less than $2 a week.
La presidenta de la Cámara, Nancy Pelosi, se opuso durante mucho tiempo al juicio político, temiendo que generara una ofensiva de los seguidores de Trump para las elecciones presidenciales de 2020. También la preocupaba que el juicio político pudiera comprometer el control que los demócratas mantienen en la Cámara, ya que todos sus miembros también enfrentan la reelección el año entrante. Para mantener la mayoría —y su propio puesto como presidenta— no puede darse el lujo de perder muchos de los 41 demócratas que en las elecciones de 2018 (a mitad del período) «dieron vuelta» las bancas ocupadas por republicanos, por lo general en distritos que respondieron a Trump en 2016.
Pero, para cuando la forma en que Trump se comportó con el presidente ucraniano Zelenski salió a la luz, Pelosi estaba bajo creciente presión del sector demócrata de la Cámara para iniciar una investigación de juicio político. Ella y su estrecho aliado, Adam Schiff, presidente del Comité de Inteligencia de la Cámara, quien también se resistía al juicio político, concluyeron que la negativa de Trump a enviar la asistencia militar aprobada a Ucrania en su guerra contra Rusia puso en peligro la seguridad nacional. También creyeron que esta era una cuestión que el público podía entender. Además, varios de los nuevos demócratas reclutados por Pelosi y otros eran veteranos militares o de la CIA. Los líderes demócratas creyeron — correctamente, como se comprobó después— que esos candidatos tenían mejores probabilidades de ganar en un distrito republicano. Y, aunque los nuevos se habían opuesto al juicio político, era probable que las implicaciones para la seguridad nacional los convencieran.
Por esos motivos, el juicio político se basaría en los chanchullos de Trump en Ucrania. En las audiencias que condujo Schiff sobre esa cuestión, varios empleados del gobierno, desafiando la orden de silencio de Trump, confirmaron que una operación deshonesta conducida por el abogado privado de Trump —el exalcalde de la Ciudad de Nueva York, Rudolph Giuliani— eludía la política oficial estadounidense para Ucrania. Entre los mitos que urdieron hubo un rumor fabricado por el Kremlin de que Ucrania se había entrometido en las elecciones de 2016 para favorecer a Hillary Clinton.
Muchos, entre quienes me cuento, creyeron que la base del juicio político para Trump debió haber sido más amplia que la cuestión de Ucrania. Según esta visión, los líderes demócratas de la Cámara no confrontaron la verdadera naturaleza de la presidencia Trump y, por motivos tácticos, sería mejor obligar a los republicanos —cuyo apoyo a Trump es una cuestión de culto— a defenderlo en más de un asunto. Pero no por nada Pelosi es presidenta de la Cámara: había leído a su grupo y los nuevos miembros querían limitar la justificación del juicio político a algo que pudieran explicar fácilmente a sus electores.
Para Pelosi, Schiff y sus aliados, uno de los factores era el tiempo: no querían que el juicio político y el posterior juicio en el Senado se adentraran mucho en un año con elecciones presidenciales. Schiff enfatizó en declaraciones públicas que era importante evitar que Trump volviera a implicar a uno o más gobiernos extranjeros en una elección presidencial.
Pero casi nada de lo que involucra a Trump carece de problemas. Después de adoptar los dos artículos de juicio político, Pelosi anunció que esperaría en vez de, como indica la tradición, enviarlos inmediatamente al Senado (donde el líder de la mayoría, Mitch McConnell, había anunciado que se oponía al juicio político a Trump y trabajaría codo a codo con la Casa Blanca para orquestar el juicio). Pelosi esperaba influir sobre las reglas del Senado para el juicio. Debido a la incapacidad de McConnell y su contraparte demócrata, Charles Schumer, para alcanzar un acuerdo, el Congreso entró en receso sin resolver cuestiones importantes sobre el juicio del Senado, como qué testigos serán llamados a declarar.
El margen de maniobra de McConnell es limitado, sin embargo, porque Trump está muy urgido por ir a juicio. Él supone que, como se necesita una mayoría de dos tercios para declararlo culpable y echarlo de su cargo, será absuelto, pero cuanto más tiempo pase antes del juicio en el Senado, más probable es que salgan a la luz nuevas y explosivas revelaciones.
Traducción al español por www.Ant-Translation.com