Un petit impeachment, de grands abus de pouvoir
WASHINGTON, DC – Même s'il tourne en ridicule la procédure depuis des mois, le Président américain Donald Trump ne veut vraiment pas être destitué. Aucun président ne souhaite une telle tache indélébile sur ses états de service. Trump n'a à peu près jamais été amené à rendre des comptes une seule fois dans sa vie. Lorsque la Chambre des Représentants est passée à l'acte, il était déjà plus ou moins furieux depuis une semaine et son humeur ne s'est pas améliorée en apprenant qu'il serait le troisième Président de l'histoire des États-Unis à risquer une destitution (impeachment).
Pourtant, malgré tous les commentaires sur le « caractère historique » du vote d'impeachment de la Chambre des Représentants, l'occasion a semblé manquer de conviction. selon moi, c'est parce que les articles de destitution n'étaient pas du tout adaptés à la portée ni au caractère flagrant des violations du serment d'investiture de Trump.
Ces violations sont légion. Trump a défié de façon systématique la séparation des pouvoirs qui est au cœur du système constitutionnel américain. Par exemple, frustré que le Congrès lui ait refusé tous les fonds qu'il souhaitait pour son mur fantasmagorique le long de la frontière mexicaine, il a tout bonnement siphonné l'argent des fonds que le Congrès avait alloués au Département de la Défense. Il a également bafoué l'interdiction constitutionnelle relative à l'acceptation d'émoluments - argent ou avantages personnels de gouvernements étrangers qui font des affaires, parfois extravagantes, destinés à ses divers hôtels et clubs de golf - et a trouvé d'autres moyens de monétiser sa présidence.
En outre, Trump a essayé d'orienter les marchés publics en faveur d'entreprises ayant sa préférence, tout en les détournant de celles qu'il n'aime pas - par exemple Amazon, dont le fondateur, Jeff Bezos, est également propriétaire de The Washington Post.Selon le rapportdu Conseiller spécial Robert Mueller, Trump a tenté d'entraver l'enquête sur les opérations de sa campagne de 2016 avec la Russie. Mais parce qu'une règle du Département de la Justice datant de la Présidence de Richard Nixon interdit la mise en accusation d'un président en exercice, Mueller a pratiquement supplié le Congrès de mettre Trump en accusation au motif de dix actes spécifiques.
Contre cette liste - qui est probablement incomplète - les deux Articles d'impeachment portés devant la Chambre, pour abus de pouvoir et obstruction au Congrès, sont passés chez certains pour de la petite bière. Le 25 juillet 2019, Trump avait tenté de forcer le nouveau Président fraichement élu de l'Ukraine, Vladimir Zelensky, à annoncer une enquête du gouvernement contre Joe Biden, un candidat démocrate à l'élection de 2020 et son fils Hunter Biden, qui avait imprudemment rejoint un Conseil d'administration d'une compagnie pétrolière ukrainienne lorsque son père était vice-président et responsable de la politique américaine dans la région. La teneur de la première accusation d'impeachment consistait à dire qu'en retenant l'aide militaire approuvée par le Congrès pour l'Ukraine, qui est attaquée par la Russie, Trump se servait de sa charge publique au gouvernement au titre d'un bénéfice personnel.
La deuxième accusation contre Trump portait sur son « obstruction au Congrès », en raison de son refus d'autoriser ses aides à témoigner devant le Congrès à propos de l'Ukraine ou de se tourner vers les enquêteurs du Congrès pour tout type de documents requis. Aucun président avant lui, pas même Nixon, ne s'est jamais montré aussi inflexible.
Subscribe now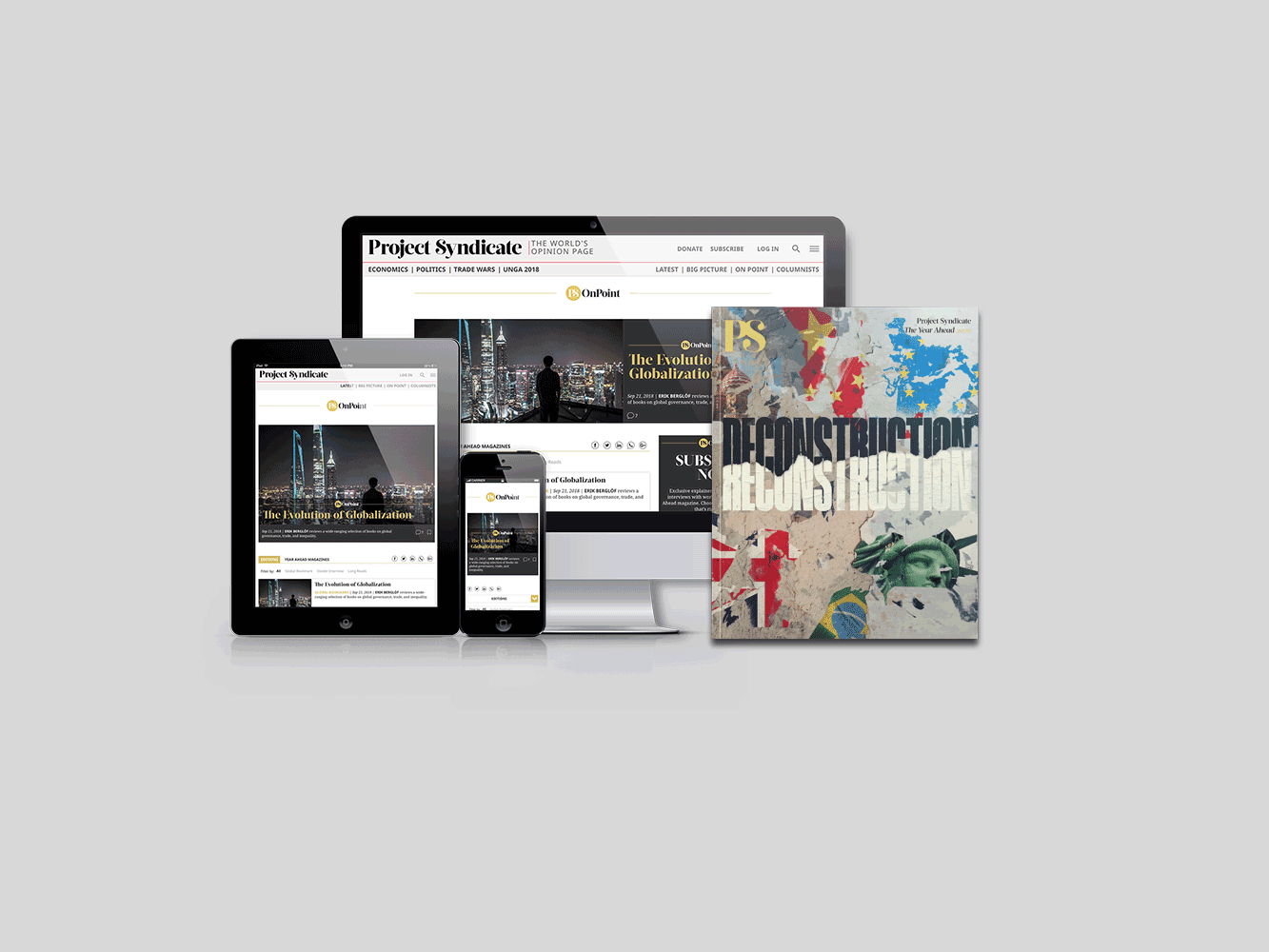 Subscribe now
Subscribe today and get unlimited access to OnPoint, the Big Picture, the PS archive of more than 14,000 commentaries, and our annual magazine, for less than $2 a week.
La Présidente de la Chambre Nancy Pelosi a longtemps résisté à la mise en accusation, en craignant que ce processus ne finisse par rallier les partisans de Trump pour l'élection présidentielle de 2020. Elle craignait également que l'impeachment ne compromette le contrôle de la Chambre par les Démocrates, dont tous les membres doivent également faire l'objet d'une réélection l'année prochaine. Pour maintenir sa majorité - et sa propre position en tant que présidente - elle ne peut pas se permettre de perdre un grand nombre des 41 démocrates qui lors des élections de mi-mandat de 2018 ont « renversé » les sièges occupés auparavant par des Républicains, habituellement dans les districts que Trump avait remportés en 2016.
Mais le temps que le comportement de Trump envers le président ukrainien Zelensky soit révélé, Pelosi a subi la pression croissante du caucus Démocrate de la Chambre des Représentants pour ouvrir une enquête d'impeachment. Elle et son proche allié Adam Schiff, le président du Comité du Renseignement de la Chambre, qui avait également résisté à l'impeachment, ont conclu que le retrait par Trump d'une aide militaire à l'Ukraine dans sa guerre contre la Russie mettait en péril la sécurité nationale. Ils ont également estimé que c'était une question que l'opinion publique pouvait comprendre. En outre, un certain nombre de nouveaux venus Démocrates recrutés par Pelosi et par d'autres étaient d'anciens combattants de l'armée ou de la CIA. Les dirigeants Démocrates ont cru - à juste titre - que ces candidats auraient plus de chances de l'emporter dans un district Républicain. Bien que ces nouveaux venus aient résisté à l'impeachment, une implication de sécurité nationale était susceptible de les séduire.
Pour ces raisons, les manigances de Trump avec l'Ukraine serviraient de base à son impeachment. Lors d'audiences menées par Schiff sur cette question, plusieurs employés du gouvernement, défiant la loi du silence de Trump, ont confirmé qu'une opération dirigée par l'avocat privé rebelle de Trump, l'ancien maire de la ville de New York Rudolph Giuliani, contournait la politique américaine officielle sur l'Ukraine. Parmi les mythes qu'ils ont distillés figure un bobard inventé par le Kremlin selon lequel l'Ukraine s'était immiscée dans la campagne électorale de 2016 pour aider Hillary Clinton.
De nombreuses personnes, dont je fais partie, estiment que la base de l'impeachment contre Trump aurait dû être plus large que la question de l'Ukraine. Selon ce point de vue, les dirigeants Démocrates de la Chambre des Représentants n'ont pas réussi à faire face à la véritable nature de la présidence de Trump, et, d'un point de vue tactique, il serait préférable de forcer les Républicains, au comportement sectaire dans leur soutien à Trump, à le défendre sur plus d'un front à la fois. Mais Pelosi n'est pas Présidente de la Chambre par hasard : elle connaît les membres de son caucus et les nouveaux membres ont voulu limiter les motifs de destitution afin de pouvoir facilement les expliquer à leurs électeurs.
Pour Pelosi, Schiff et leurs alliés, l'un des facteurs à prendre en considération était le temps : ils ne voulaient pas que l'impeachment et le procès devant le Sénat qui devait s'ensuivre empiètent trop sur l'année de l'élection présidentielle. Schiff a souligné dans ses déclarations publiques qu'il était important d'empêcher Trump de faire entrer encore une fois un ou plusieurs gouvernements étrangers dans le processus d'une élection présidentielle.
Mais quasiment rien de ce qui implique Trump ne se déroule sans encombre. Une fois les deux Articles d'impeachment adoptés, Pelosi a annoncé qu'elle s'y tenait, plutôt que, par tradition, les envoyer immédiatement devant le Sénat, où le Chef de la Majorité Mitch McConnell avait annoncé qu'il s'opposait à destituer Trump et choisissait de travailler main dans la main avec la Maison Blanche pour orchestrer le procès. Pelosi espère influencer les règles du procès devant le Sénat. Comme McConnell et son homologue Démocrate Charles Schumer sont incapables de s'entendre, le Congrès s'est retiré sans résoudre d'importantes questions au sujet du procès devant le Sénat, un des éléments clés étant de savoir si les témoins seraient convoqués à la barre.
La marge de manœuvre de McConnell est toutefois limitée, parce que Trump veut que ce procès ait lieu - et vite. Trump suppose qu'avec une majorité des deux tiers requise pour le condamner et le destituer de ses fonctions, il sera acquitté. Mais plus le temps passe avant un procès devant le Sénat, plus il y a de chances que de nouvelles révélations explosives soient révélées.