Des intérêts en berne
BERKELEY – Deux des plus importantes institutions économiques de la planète, le Fonds monétaire international ainsi que le Trésor américain au travers de son ancien Secrétaire Larry Summers, ont récemment averti qu'il était possible que l'économie mondiale soit confrontée à une longue période de faiblesse des taux d'intérêt. En quoi s'agit-il d'une mauvaise nouvelle, et comment pouvons-nous y remédier ?
Ajustés à l'inflation, les taux d'intérêt sont en baisse depuis trente ans, leur faible niveau actuel encourageant les investisseurs en quête de rendement à prendre des risques supplémentaires. La faiblesse de ces taux ne ménage par ailleurs que peu de marge de manœuvre aux banques centrales pour assouplir leur politique monétaire en période de ralentissement, dans la mesure où le taux d'intérêt nominal ne peut s'élever en dessous de zéro. Ils sont également symptomatiques d'une économie souffrante.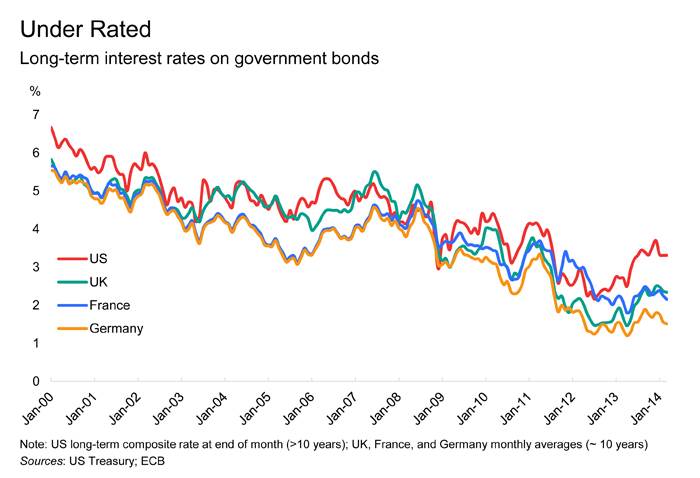 To continue reading, please log in or enter your email address.
To continue reading, please log in or register now. After entering your email, you'll have access to two free articles every month. For unlimited access to Project Syndicate, subscribe now.