Chegou o mundo asiatizado
XANGAI – No século XIX, o mundo foi europeizado. No século XX, foi americanizado. Agora, está a ser asiatizado – e muito mais depressa do que se possa pensar.
A ascensão da Ásia tem sido rápida. Lar de mais de metade da população mundial, a região passou do estatuto de rendimento baixo para rendimento médio numa só geração. É provável que até 2040 gere mais de 50% do PIB mundial e poderá representar quase 40% do consumo global.
Uma nova investigação do McKinsey Global Institute mostra até que ponto o centro de gravidade global está a deslocar-se para a Ásia. Hoje, a região tem uma percentagem mundial crescente de comércio, capital, pessoas, conhecimento, transportes, cultura e recursos. Dos oito tipos de fluxos transfronteiriços globais, apenas os resíduos estão a fluir na direção oposta, refletindo a decisão da China e de outros países asiáticos de reduzir as importações de lixo proveniente de países desenvolvidos.
A Ásia agora representa cerca de um terço do comércio global de mercadorias, em comparação com cerca de um quarto há dez anos. Sensivelmente no mesmo período, a sua percentagem de viajantes aéreos a nível mundial aumentou de 33% para 40% e a sua percentagem de fluxos de capital aumentou de 13% para 23%.
Esses fluxos fomentaram o crescimento nas cidades da Ásia. A região acolhe 21 das 30 maiores cidades do mundo e quatro das dez mais visitadas. E algumas das cidades menos conhecidas da Ásia também estão agora no radar dos investidores. Em Yangon, capital comercial de Mianmar, o investimento direto estrangeiro (IDE) em setores intensivos em conhecimento totalizou 2,6 mil milhões de dólares em 2017, quando era praticamente nulo em 2007.
Da mesma forma, Bekasi, uma cidade mais pequena perto de Jacarta, emergiu como sendo a Detroit da Indonésia - o centro da indústria automóvel e de motocicletas da Indonésia. Na última década, o IDE na indústria de transformação da cidade cresceu a uma taxa média de 29% por ano. E Hyderabad – que gerou mais de 1400 patentes em 2017 – está a alcançar rapidamente a Silicon Valley da Índia, Bangalore.
Subscribe now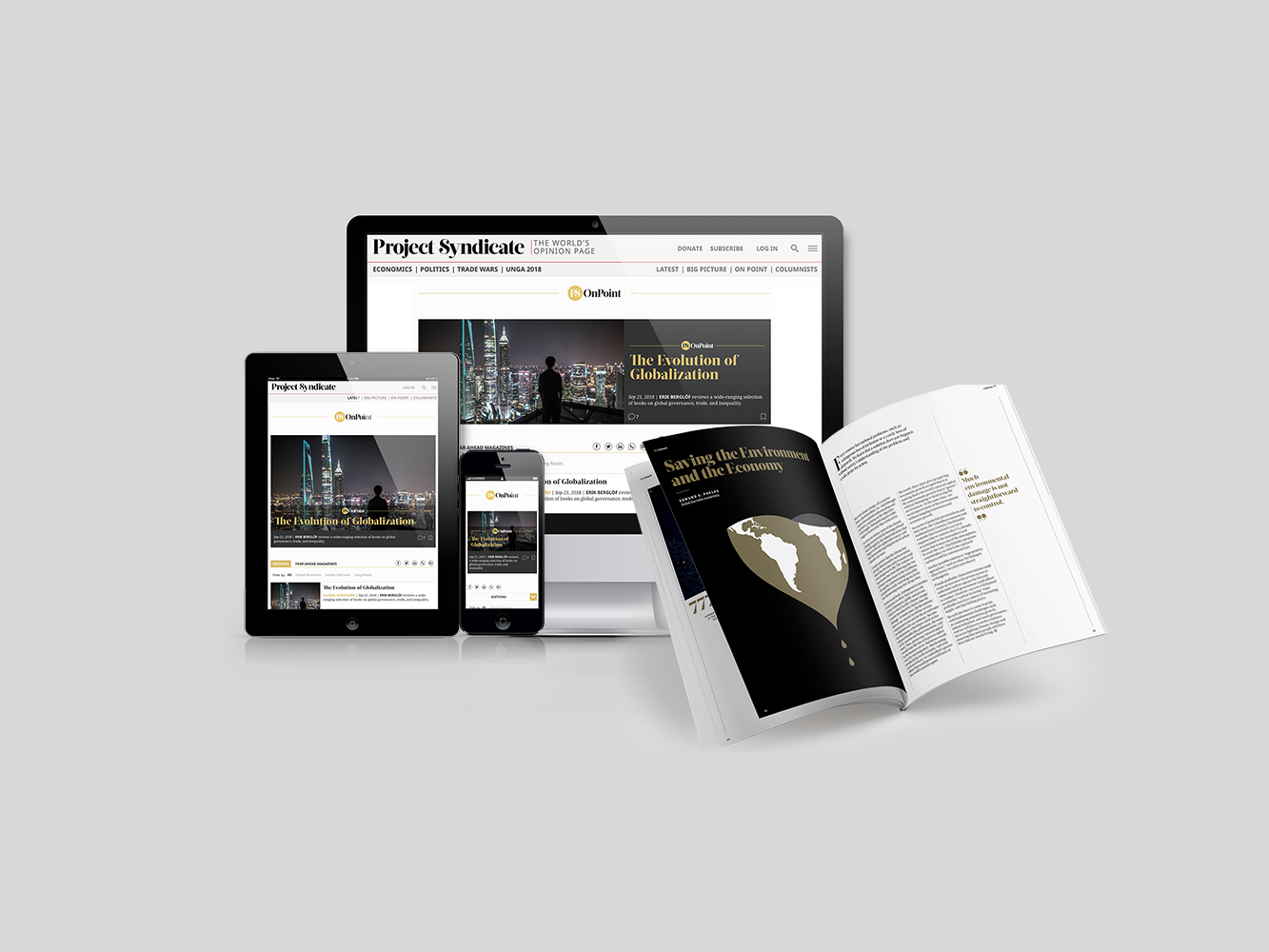 Subscribe now
Subscribe today and get unlimited access to OnPoint, the Big Picture, the PS archive of more than 14,000 commentaries, and our annual magazine, for less than $2 a week.
Mas não são apenas os fluxos externos que estão a ser canalizados para a Ásia. As redes intrarregionais dinâmicas também estão a impulsionar o progresso. Cerca de 60% do comércio total de bens dos países asiáticos ocorre na região, facilitado por cadeias de fornecimento asiáticas cada vez mais integradas. Os financiamentos e os fluxos de investimento intrarregionais também estão a aumentar, com mais de 70% do financiamento para empresas asiáticas em fase de arranque a vir da região. Os fluxos de pessoas – 74% das viagens na Ásia são realizadas por asiáticos – também ajudam a integrar a região.
O que faz esses fluxos funcionarem é a diversidade da Ásia. Na verdade, existem pelo menos quatro "Ásias", cada uma num estágio diferente de desenvolvimento económico, a desempenhar um papel único na ascensão global da região.
A primeira Ásia inclui a China, a economia âncora da região, que fornece uma ligação e uma plataforma de inovação aos seus vizinhos. Entre 2013 e 2017, o país representou 35% do IDE total no exterior da Ásia, com cerca de um quarto desse investimento a ser destinado para outras economias asiáticas. Refletindo a sua crescente capacidade de inovação, a China registou 44% dos pedidos de patentes do mundo em 2017.
O segundo agrupamento – "Ásia Avançada" – também fornece tecnologia e capital. Com um IDE total no exterior de 1 bilião de dólares, esses países contabilizaram 54% do total de fluxos de IDE regionais entre 2013 e 2017. Só a Coreia do Sul forneceu 33% de todos os fluxos de IDE ao Vietname. O Japão foi responsável por 35% dos fluxos de IDE do Mianmar e 17% das Filipinas.
Depois, há a "Ásia emergente", que abrange um grupo relativamente diversificado de pequenas economias emergentes que proporcionam não apenas mão de obra, mas também potencial de crescimento, devido ao aumento da produtividade e do consumo. Estas economias estão profundamente integradas com os seus vizinhos regionais: a sua participação média nos fluxos intrarregionais de bens, capital e pessoas é de 79%, a mais alta das quatro regiões da Ásia.
Por outro lado, o quarto agrupamento – "Fronteira Ásia e Índia" – possui a menor participação média dos fluxos intrarregionais, equivalendo a apenas 31%. Mas este número – que reflete os laços históricos com a Europa, o Médio Oriente, a África e os Estados Unidos – deverá aumentar, à medida que essas economias, historicamente menos integradas, forem estabelecendo laços mais estreitos com os seus vizinhos asiáticos. Este grupo tem muito para oferecer, inclusive uma mão de obra relativamente jovem que está a capitalizar no crescente mercado de importação asiático e uma classe média em crescimento que pode servir como um novo mercado para exportações regionais.
As diferenças entre as quatro Ásias são complementares, tornando a integração uma força poderosa para o progresso. Por exemplo, enquanto a mão de obra de um país envelhece, um país com uma população mais jovem preenche a lacuna. A idade média da população da Índia era de 27 em 2015, em comparação com os 37 na China e os 48 no Japão, e só deverá atingir os 38 em 2050.
Da mesma forma, quando os salários – e, portanto, os custos de fabrico – começam a aumentar num país, uma economia num estágio inicial de desenvolvimento assume as suas atividades de fabrico de baixo custo. De 2014 a 2017, quando a participação da China em todas as exportações de economias emergentes que requerem mão de obra intensiva caiu de 55% para 52%, a participação do Vietname aumentou 2,2 pontos percentuais e a do Camboja 0,4 pontos percentuais.
Durante anos, os observadores debateram ofegantemente o potencial futuro da Ásia. O futuro chegou. Entrámos no "século asiático", tal como diz o autor Parag Khanna. Já não é possível voltar atrás.
,