IA: una advertencia desde la antigua Grecia
STANFORD – En los debates sobre las implicaciones de la inteligencia artificial (IA), tarde o temprano alguno evoca el antiguo mito griego de la caja de Pandora. La versión popular moderna del cuento retrata a Pandora como una mujer trágicamente curiosa que al abrir una pequeña urna libera por error todos los males de la humanidad. Como aquello del genio que salió de la botella, el caballo que se escapó del establo o el tren que ya se fue de la estación, el mito de Pandora se ha convertido en un lugar común.
Sin embargo, en los debates sobre la IA y el aprendizaje automático, el cuento de Pandora real es mucho más pertinente de lo que muchos perciben. Nos enseña que es mejor oír a los "prometeicos", preocupados por el futuro de la humanidad, que a los "epimeteicos", que se dejan llevar muy fácilmente por la perspectiva de beneficios inmediatos.
La historia de Pandora es uno de los mitos griegos más antiguos, con primeros registros que datan de hace más de 2500 años, en tiempos de Homero. En el relato original, Pandora no era una muchacha inocente que no puede evitar la tentación de abrir un recipiente prohibido. En cambio, según nos dice el poeta Hesíodo, era una criatura "creada, no nacida": un androide de apariencia real, hecho por Hefesto (dios de la invención) por encargo del todopoderoso Zeus y según sus crueles especificaciones, que debía comportarse como una cautivante doncella, para tenderles una trampa a los mortales, como manifestación del kalos kakon: "el mal oculto en la belleza".
El nombre Pandora quiere decir "todos los dones", y se debe a que todos los dioses aportaron algo a su composición. Una vez salida de la fragua de Hefesto, Hermes escolta a la encantadora "jovencita" hasta la Tierra y se la ofrece como prometida a Epimeteo; la dote que llevaba era la fatídica urna sellada, llena de otros "dones".
Epimeteo era hermano de Prometeo, el titán rebelde defensor (y según algunos relatos, creador) de la humanidad. Preocupado por la evidente vulnerabilidad de los humanos, Prometeo enseña a hombres y mujeres el uso responsable del fuego y otras herramientas. Pero esto enfurece a Zeus, un despiadado tirano que custodia celosamente su acceso exclusivo a toda tecnología maravillosa. Como castigo, Zeus encadena a Prometeo a una roca y envía a su "dron", un águila (también creada por Hefesto), para que le coma el hígado.
Por su parte, Pandora había sido pensada deliberadamente para castigar a la humanidad por aceptar el don del fuego recibido de Prometeo. Básicamente un seductor fembot con IA, no tenía padres, ni recuerdos de la infancia, ni emociones de ningún tipo, ni estaba destinada a envejecer y morir. Estaba programada para ejecutar una única misión malévola: ganar aceptación en la Tierra y luego abrir la urna.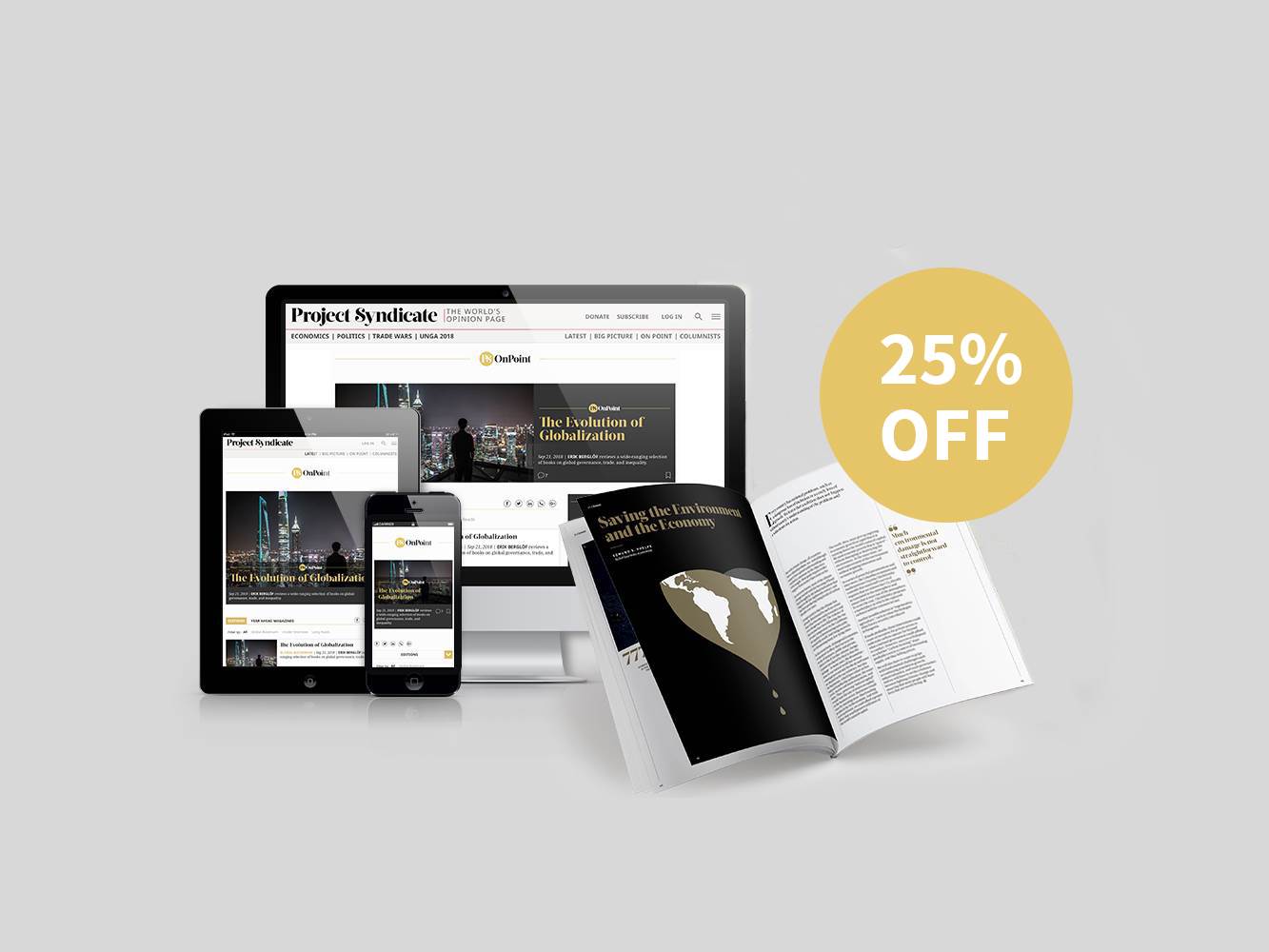 Subscribe now
For a limited time only, get unlimited access to On Point, The Big Picture, and the PS Archive, plus our annual magazine and a tote bag, for just $75.
Pero hay más en esta historia. Como nos dice Platón, el nombre Prometeo ("el que piensa antes") es sinónimo de "previsión"; Prometeo siempre tenía en cuenta el futuro, a diferencia de su despreocupado hermano Epimeteo ("el que piensa después"). Siendo el más racional y justificadamente paranoide de los dos, Prometeo trata de advertir a su hermano para que no acepte el peligroso regalo de Zeus. Pero Epimeteo, fascinado con Pandora, la recibe imprudentemente en su vida. Sólo más tarde se dará cuenta de su terrible error.
De modo que la imagen popular que muestra a Pandora retrocediendo horrorizada mientras un enjambre de males sale de la urna es una creación moderna, lo mismo que la empalagosa imagen de la Esperanza que sale última del recipiente para traer alivio a las almas de los hombres. Las representaciones griegas clásicas muestran a Pandora como un astuto autómata: en su imagen más famosa pintada en una vasija aparece como una joven mujer muy erguida y con una inquietante sonrisa.
Además, en la antigüedad, a la Esperanza se la personificaba como una joven mujer llamada Elpis, considerada por lo general sinónimo de imprevisión. No era una bendición, sino símbolo de la incapacidad de anticipar el futuro o evaluar prudentemente las alternativas; no representaba el optimismo vital sino el pensamiento ilusorio. Y para los griegos era otra manifestación del kalos kakon: un mal hermoso desatado entre los humanos. Por eso al menos un artista antiguo retrató a Elpis/la Esperanza, casi igual que Pandora, con una sonrisita satisfecha.
Ahora que las tecnologías de IA y aprendizaje automático están convirtiéndose a pasos acelerados en "cajas cerradas", el símbolo de la urna sellada de Pandora adquiere un nuevo significado. Pronto la lógica operativa de los sistemas de decisión basados en IA será inescrutable no sólo para sus usuarios, sino también para sus creadores. Entre otras amenazas, hay un claro riesgo de que los sistemas de IA sean "hackeados" por actores malignos o empleados por terroristas y tiranos.
Cuando el fundador de Facebook, Mark Zuckerberg, Andrew McAfee (del MIT), Lili Cheng (de Microsoft) y otros optimistas de la IA nos aseguran que esta tecnología aportará grandes beneficios, es imposible no pensar en Epimeteo y Elpis. ¿Debemos realmente confiar en que la humanidad será capaz de ajustar y solucionar los problemas planteados por la IA conforme surjan?
Parece más prudente prestar atención a modernos pensadores prometeicos como el difunto Stephen Hawking, el fundador de Microsoft Bill Gates y otras 115 importantes figuras del ámbito tecnológico que en 2017 denunciaron la amenaza de las armas robóticas e inteligentes, y advirtieron: "No nos queda mucho tiempo. Una vez abierta esta caja de Pandora, será difícil de cerrar". Estas inquietudes prometeicas también hallaron eco en Sergey Brin (cofundador de Google) y otros especialistas en ética aplicada a la IA, como Joanna Bryson y Patrick Lin, quienes alertan contra una aceptación irreflexiva de los "dones" de la IA antes de haber concebido el modo de controlarlos.
Encuestas recientes señalan que el optimismo sobre los beneficios potenciales de la IA se redujo considerablemente entre los profesionales del área. Al parecer, la comprensión de cómo funciona la IA se correlaciona con expectativas más realistas. Nuestro manejo del futuro de esta tecnología y de nuestra relación con ella debe guiarse no por la ciega esperanza, sino por la previsión basada en el conocimiento y la experiencia.
Traducción: Esteban Flamini