La promesa de la IA en el mundo en desarrollo
LONDRES – Un error habitual de quienes observan las tendencias digitales es suponer que los avances tecnológicos no benefician a los consumidores en países en desarrollo: ya sea poseer el último teléfono inteligente o tener robots de limpieza como "empleados", el acceso a las últimas innovaciones es una de las diferencias más visibles entre los países ricos y los pobres.
Esta divergencia se ha vuelto aun más pronunciada con la llegada de la inteligencia artificial (IA). Por ejemplo, la inmensa mayoría de los "altavoces inteligentes" (asistentes personales hogareños controlados mediante la voz, como Alexa de Amazon) se comercializa en países ricos. En 2017, más del 80% de los envíos mundiales de estos dispositivos tuvo por destino América del Norte.
Pero aunque la tecnología puede profundizar la desigualdad global, también tiene potencial para mitigarla. Esto es así porque la IA puede hacer mucho más que controlar electrodomésticos: también puede revolucionar la entrega de atención médica, ayuda para desastres, educación y servicios financieros, logísticos y empresariales en el Sur Global.
La IA ya está transformando a países en desarrollo de todo el mundo. En Nepal usan aprendizaje automático para cartografiar y analizar necesidades de reconstrucción después de terremotos. En toda África, tutores artificiales inteligentes ayudan a los estudiantes a ponerse al día con las tareas. Organismos de ayuda humanitaria usan análisis de macrodatos para optimizar el envío de suministros a refugiados que huyen de guerras y otros padecimientos. Y en mi país (la India), pequeños agricultores usan IA para mejorar las cosechas y aumentar las ganancias.
Innovaciones como estas pueden acercarnos al logro de los Objetivos de Desarrollo Sostenible de Naciones Unidas en temas como erradicar la pobreza, poner fin a la desigualdad sanitaria, aumentar la escolarización y combatir el calentamiento global. Pero el mundo apenas está empezando a vislumbrar lo que la IA puede hacer por el progreso humano. Para aprovechar al máximo el poder de la IA al servicio del desarrollo, debemos encontrarle nuevas aplicaciones.
Por ejemplo, con el debido apoyo, los cielos de los países en desarrollo podrían ser surcados por drones para el envío de suministros médicos a hospitales remotos. Ya se está haciendo en las áreas rurales de Ruanda, donde un exclusivo acuerdo de colaboración entre el ministerio de salud y Zipline (una startup tecnológica de Silicon Valley) permite a médicos que trabajan en clínicas de difícil acceso pedir sangre para transfusiones por mensaje de texto: el pedido les llega en cuestión de minutos en paracaídas. Desde el inicio del programa en octubre de 2016, los tiempos de entrega se redujeron a la quinta parte, y fue posible salvar cientos de vidas.
Subscribe to Project Syndicate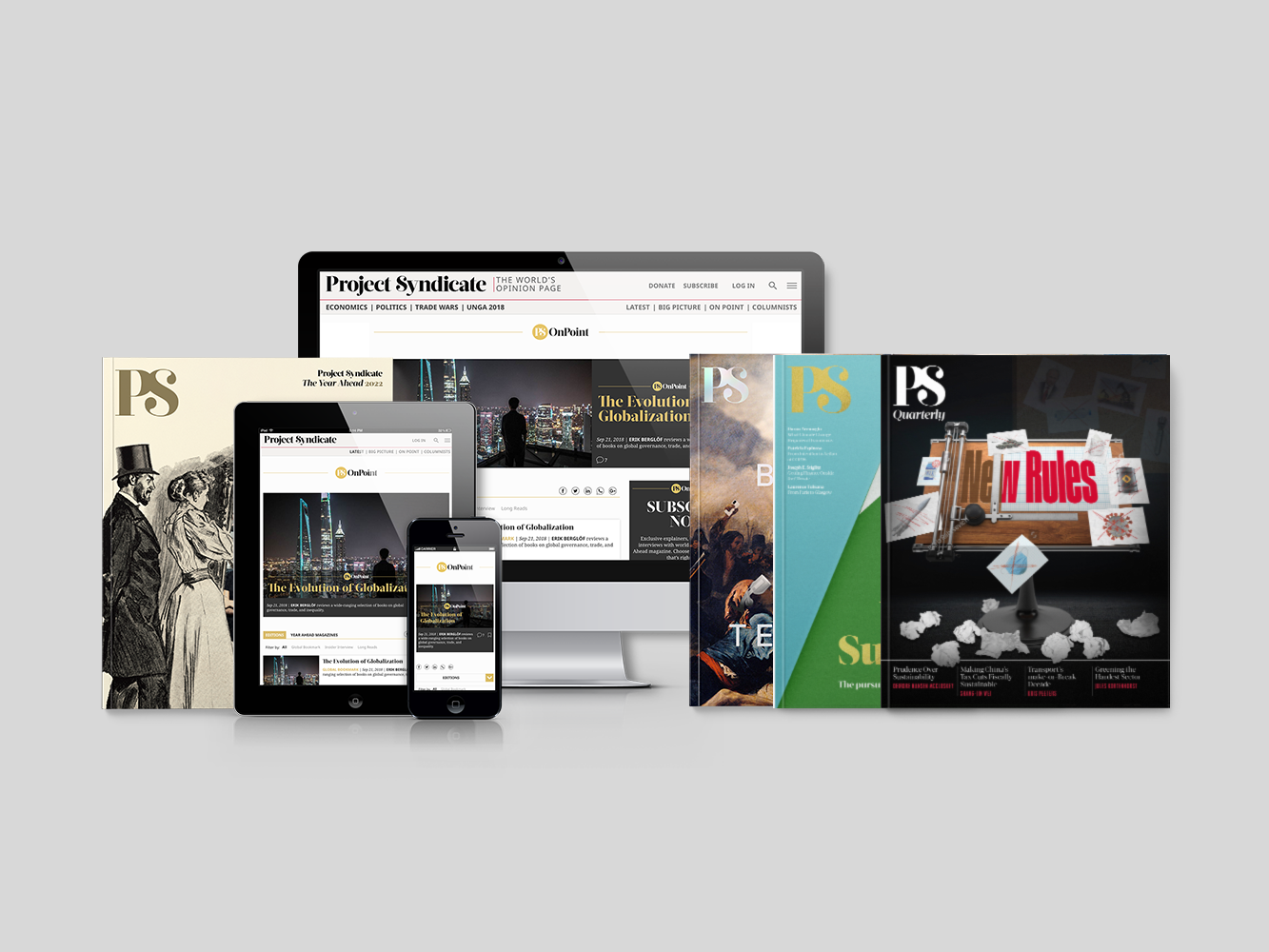 Subscribe to Project Syndicate
Enjoy unlimited access to the ideas and opinions of the world's leading thinkers, including long reads, book reviews, topical collections, short-form analysis and predictions, and exclusive interviews; every new issue of the PS Quarterly magazine (print and digital); the complete PS archive; and more. Subscribe now to PS Premium.
Pero aunque usos innovadores de la IA como estos son impresionantes, no están asegurados. A menos que combatamos los temores (indebidos pero muy publicitados) a que las disrupciones provocadas por la IA sean peores que las ventajas, el increíble progreso que las empresas tecnológicas están logrando en el Sur Global se frenará.
Hay diversas formas de evitarlo. Para empezar, las autoridades deben dar pleno apoyo a programas como la campaña "AI for Good" de Naciones Unidas, que busca fomentar un diálogo sobre aplicaciones útiles de la tecnología al trabajo humanitario. Quienes nos dedicamos al desarrollo tecnológico también debemos seguir identificando proyectos, iniciativas, think tanks y organizaciones a los que la cooperación con empresas de IA beneficiaría (como en el caso de Zipline en Ruanda).
Pero ante todo, no es posible un diálogo sobre el desarrollo de la IA con fines humanitarios en el que sólo participen organismos de ayuda, entidades de beneficencia y gobiernos: también deben estar presentes quienes invierten en tecnología.
Los emprendedores tecnológicos llevan demasiado tiempo centrados en resolver los problemas del Norte Global, sin prestar atención a las cuestiones generalmente asociadas con los países en desarrollo. Pero la tecnología móvil está generando nuevas oportunidades; y ahora tiene sentido, en lo humanitario y también en lo empresarial, apuntar a soluciones de IA fuera de los países occidentales.
Por eso fundé Rewired, un vehículo de inversión con cien millones de dólares que apoya a empresas embrionarias de IA y robótica dedicadas a la solución de cuestiones sociales importantes. Trabajamos con quienes están a la vanguardia de la percepción artificial (la capacidad de los robots para comprender e interpretar el mundo físico). Hemos invertido en empresas que buscan replicar el sentido humano del olfato, desarrollar prótesis inteligentes económicas y crear máquinas portátiles que sirvan para mejorar los procesos de fabricación.
Nuestro objetivo es financiar tecnologías con potencial para mejorar la calidad de vida en todos los países del mundo. Y creo que esa será la característica unificadora de la IA. Las máquinas que creamos hoy no sólo serán rentables: también nos acercarán a la solución de algunos de los mayores desafíos del mundo.
Traducción: Esteban Flamini