Příslib umělé inteligence v rozvojovém světě
LONDÝN – Mezi pozorovateli digitálních trendů panuje rozšířená a mylná představa, že spotřebitelé v rozvojových zemích nemají z technologického pokroku žádný prospěch. Přístup k inovacím představuje jeden z nejviditelnějších rozdílů mezi bohatými a chudými zeměmi, ať už jde o vlastnictví nejnovějšího chytrého telefonu nebo o "zaměstnávání" robotických uklízečů.
Tato propast se ještě prohloubila s příchodem umělé inteligence (AI). Například drtivá většina hlasově ovládaných domácích osobních asistentů ("smart speakers"), jako je Alexa od firmy Amazon, se dodává do bohatých zemí. V roce 2017 putovalo více než 80% globálních zásilek smart speakerů do Severní Ameriky.
Ačkoliv však technologie mohou prohlubovat globální nerovnost, zároveň mají potenciál ji zmírňovat. Je to dáno tím, že AI toho dokáže mnohem více než klasické elektrické spotřebiče; je schopna revolučně proměnit způsob zajišťování zdravotní péče, humanitární pomoci, financí, logistiky, vzdělávání a obchodních služeb na globálním Jihu.
Na celém světě AI mění rozvojové země už dnes. Strojové učení v Nepálu mapuje a analyzuje potřeby rekonstrukce po zemětřeseních. Lektoři AI po celé Africe pomáhají mladým studentům dohnat učivo. Agentury zajišťující humanitární pomoc využívají analýzy velkých objemů dat k optimalizaci dodávek pro uprchlíky opouštějící místa konfliktu a dalších těžkostí. A v mé rodné Indii používají venkovští farmáři aplikace AI k navyšování výnosů a k růstu zisku.
Podobné inovace nás posouvají blíže k dosažení Cílů trvale udržitelného rozvoje OSN v otázkách, jako jsou vymýcení chudoby, skoncování s nerovností v oblasti zdravotní péče, zlepšení přístupu ke vzdělání nebo boj s globálním oteplováním. Přesto však svět jen klouže po povrchu toho, co může AI pro lidský pokrok vykonat. Chceme-li plně využít schopnosti AI urychlovat rozvoj, musíme nalézt nové způsoby, jak ji používat.
Při správné podpoře by například obloha nad rozvojovými zeměmi mohla být plná dronů dopravujících lékařské potřeby do odlehlých nemocnic. To už se děje ve Rwandě, kde díky jedinečnému partnerství mezi ministerstvem zdravotnictví a firmou Zipline – startupovou společností se sídlem v Silicon Valley – mohou lékaři pracující na těžko dostupných klinikách objednávat krevní konzervy prostřednictvím textové zprávy, přičemž zásilka se k nim do několika minut snese na padáčku. Od zavedení programu v říjnu 2016 se dodací lhůty zkrátily na pětinu, což zachránilo stovky životů.
Subscribe to Project Syndicate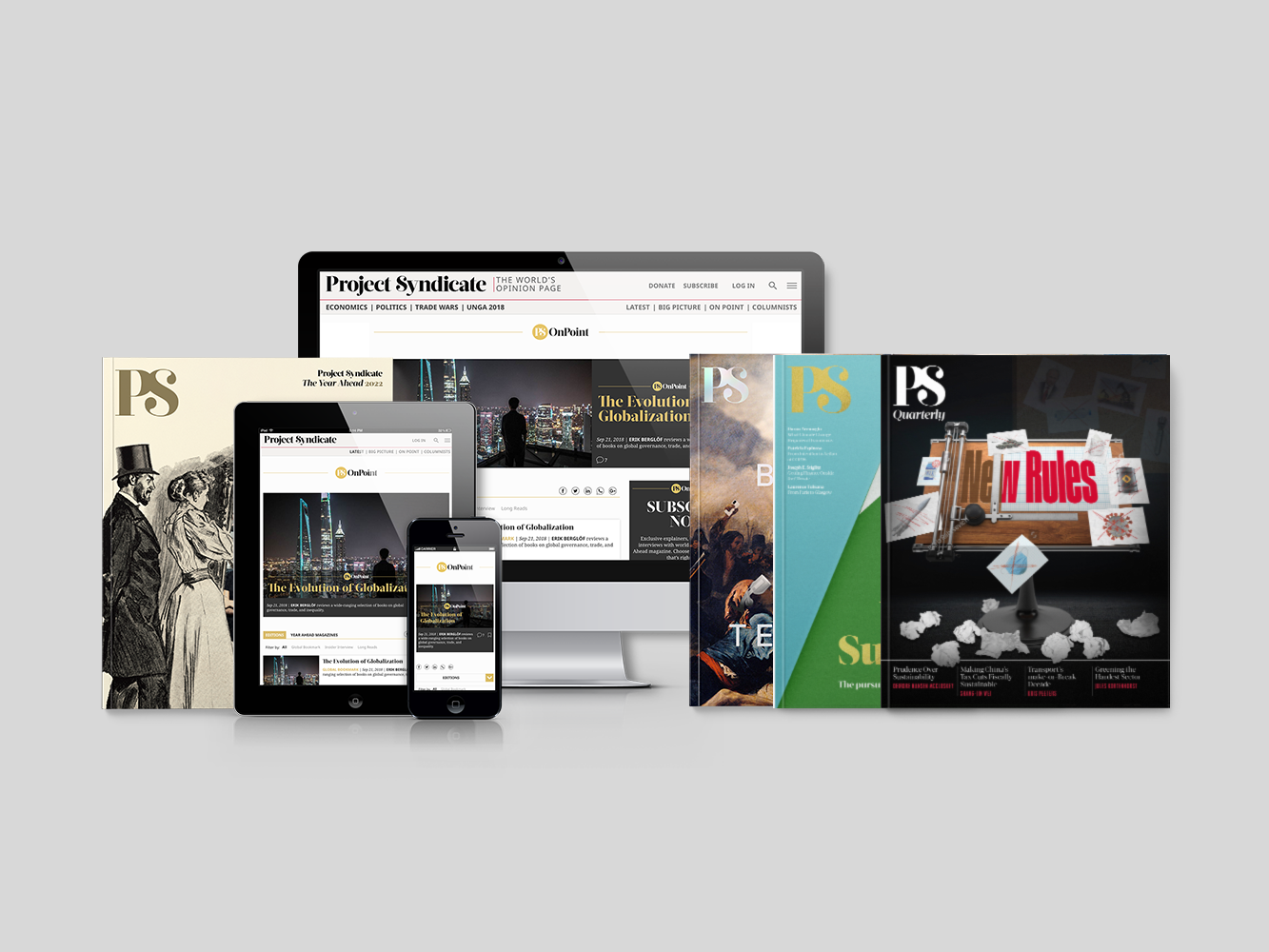 Subscribe to Project Syndicate
Enjoy unlimited access to the ideas and opinions of the world's leading thinkers, including long reads, book reviews, topical collections, short-form analysis and predictions, and exclusive interviews; every new issue of the PS Quarterly magazine (print and digital); the complete PS archive; and more. Subscribe now to PS Premium.
Podobné AI inovace jsou sice působivé, ale nemůžeme je pokládat za předem danou věc. Dokud nezačneme bojovat s pomýlenými, ale silně medializovanými obavami, že disrupce AI budou horší než její přínosy, pak se neuvěřitelný pokrok, jehož technologické firmy dosahují na globálním Jihu, zpomalí.
Existuje řada kroků, které lze učinit, abychom se tomuto výsledku vyhnuli. Především se programy, jako například kampaň OSN s názvem "AI pro dobro", jež si klade za cíl pěstovat dialog o prospěšném využívání technologií k humanitární činnosti, musí těšit plné podpoře politiků. Ti z nás, kteří se angažují v oblasti rozvoje technologií, zároveň musí dál identifikovat projekty, iniciativy, mozkové trusty a organizace, které by měly prospěch ze spolupráce s AI firmami – jako je Zipline ve Rwandě.
Ze všeho nejdůležitější však je, že rozhovory o vývoji AI pro humanitární účely nemohou vést vlády, humanitární a charitativní organizace izolovaně. Místo u stolu musí mít také technologičtí investoři.
Podnikatelé v oblasti technologií se příliš dlouho zaměřovali na řešení problémů na globálním Severu a ignorovali témata, která jsou tradičně spojovaná s rozvojovými zeměmi. Mobilní technologie však otevírají nové příležitosti a směřování AI řešení mimo západní státy má dnes smysl z humanitárního i obchodního hlediska.
Proto jsem založil Rewired, investiční fond s vkladem 100 milionů dolarů, který podporuje zárodečné firmy orientované na AI a robotiku a snažící se řešit důležité sociální otázky. Rewired spolupracuje se společnostmi tvořícími předvoj v oblasti strojového vnímání – schopnosti robotů chápat a interpretovat fyzický svět. Investovali jsme do firem, které pracují na replikování lidského zápachu, na rozvoji dostupné a zručné protetiky nebo na vývoji přenosných strojů určených ke zkvalitňování výrobních procesů.
Naším cílem je financovat technologie s potenciálem zvyšovat kvalitu života ve všech zemích světa. Věřím, že právě to bude jednotící charakteristikou AI. Stroje, které dnes vytváříme, budou nejen ziskové; zároveň nás přiblíží k vyřešení některých největších problémů světa.
Z angličtiny přeložil Jiří Kobělka.