Volviendo más verde la presidencia argentina del G-20
WASHINGTON DC – Cuando la Argentina asumió oficialmente la presidencia por un año del G-20 en diciembre, la agenda del presidente Mauricio Macri no incluía el cambio climático como una máxima prioridad. A diferencia de las presidencias anteriores del G-20, que asociaban los objetivos de desarrollo económico a las metas relacionadas con el clima, la de Argentina decidió separar las cuestiones.
A Macri se lo puede excusar por suponer que un liderazgo cauteloso del G-20 es lo que requiere su suerte política. Después de todo, ha sufrido en las encuestas desde que emprendió una reforma polémica del sistema de pensiones de la Argentina. Pero si Macri cree que minimizar la importancia del cambio climático es lo que su país necesita, está muy equivocado. En rigor de verdad, aportar un liderazgo más audaz en materia de cambio climático al G-20 podría beneficiar a la economía de la Argentina, impulsando a la vez la postura política de Macri, tanto a nivel nacional como en la escena mundial.
La agenda del G-20 de la Argentina es lo que Macri llama una estrategia "centrada en la gente" para un "desarrollo justo y sustentable". Durante el traspaso oficial el año pasado, Macri nombró a los empleos, a la infraestructura y a la seguridad alimenticia como las tres prioridades. También dijo que la Argentina aprovecharía la presidencia del G-20 como una oportunidad para desempeñar un papel mayor en la promoción del multilateralismo.
Es curioso, entonces, que el cambio climático no figure entre las máximas prioridades de la Argentina. Quizá ninguna otra cuestión sea tan unificadora como el desafío internacional de combatir el calentamiento global. Y aun así, cuando más se necesita el multilateralismo, la estrategia de la Argentina ha sido la de evitarlo.
Ninguna agenda política que intente promover el crecimiento económico sustentable puede desatender los riesgos ambientales. Un desarrollo verdaderamente sustentable exige completar la transición a una economía baja en carbono y resiliente al clima. Por ejemplo, la Argentina espera atraer 26.500 millones de dólares en inversiones en infraestructura de aquí a 2022. Si espera cumplir con sus compromisos internacionales existentes en materia de clima, tendrá que incorporar los impactos climáticos actuales y previstos -así como rápidos avances tecnológicos, especialmente en energía renovable- en la planificación.
Darle una mayor relevancia al cambio climático en la agenda del G-20 muy probablemente beneficiaría a Macri en lo político. El año pasado, Latinobarómetro, una encuesta anual de opinión púbica en 18 países latinoamericanos, determinó que el 71% de los argentinos cree que la lucha contra el cambio climático debería ser una alta prioridad, más allá de las consecuencias económicas.
Subscribe to Project Syndicate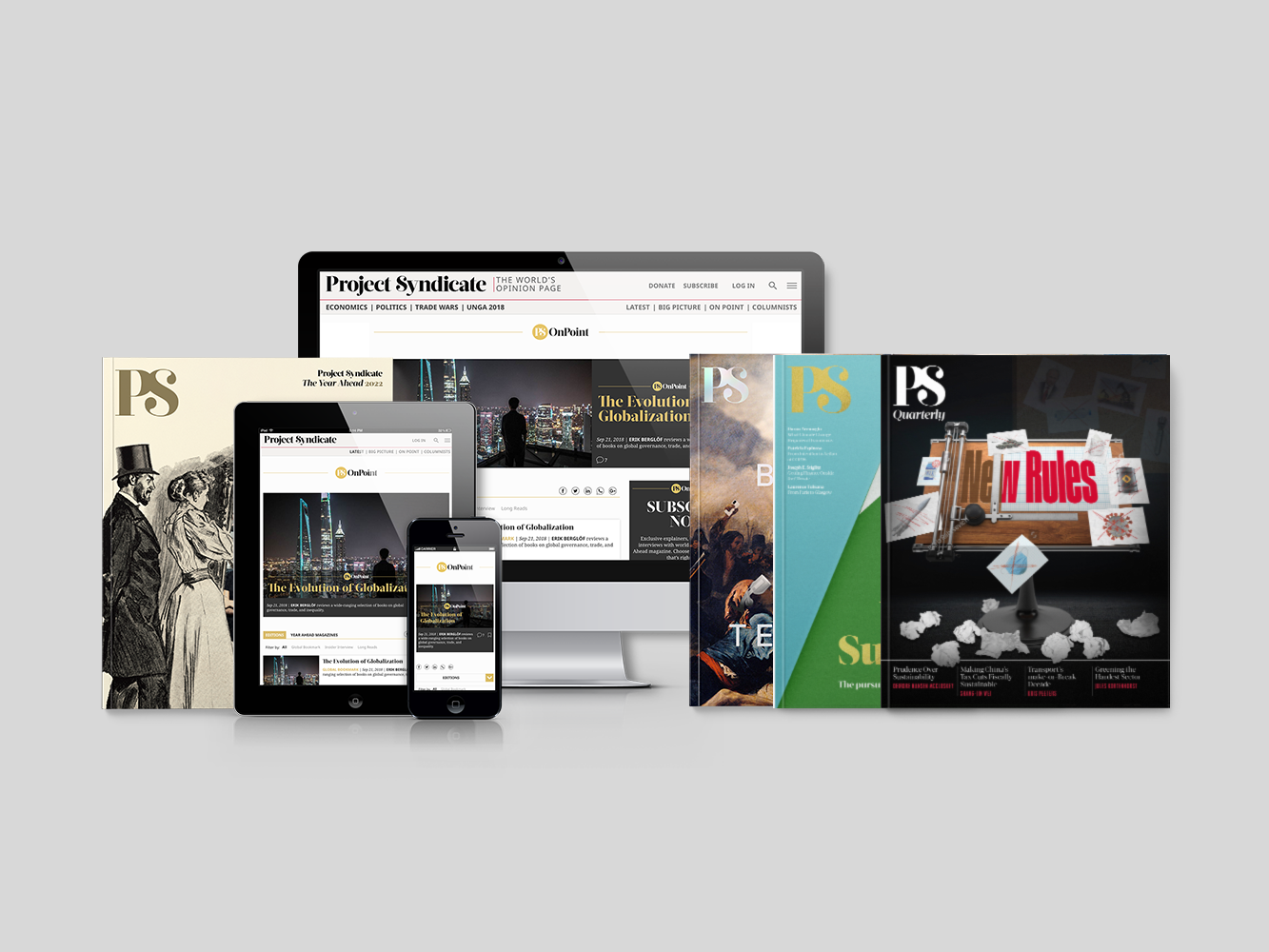 Subscribe to Project Syndicate
Enjoy unlimited access to the ideas and opinions of the world's leading thinkers, including long reads, book reviews, topical collections, short-form analysis and predictions, and exclusive interviews; every new issue of the PS Quarterly magazine (print and digital); the complete PS archive; and more. Subscribe now to PS Premium.
Afortunadamente para Macri, las políticas climáticas pueden impulsar el crecimiento. Según la OCDE, combinar políticas climáticas, como la tarifación del carbono, con políticas económicas destinadas a aumentar la inversión en infraestructura sustentable podría hacer subir el PIB hasta un 2,8%, en promedio, en los países del G-20 en 2050. La Argentina ya está recogiendo algunos de estos beneficios: en 2017, el sector de energía limpia del país atrajo 1.800 millones de dólares en inversión, un incremento del 777% respecto de 2016.
Es por eso que las presidencias anteriores del G-20 hicieron de la política climática un pilar de la agenda del bloque. En 2016, China utilizó su tiempo al timón del G-20 para forzar a los países a ratificar el acuerdo climático de París de 2015, que apunta a limitar el aumento de la temperatura global muy por debajo de los 2° Celsius sobre los niveles preindustriales. Y en 2017, Alemania estableció un grupo de trabajo sobre el cambio climático, que fusionó con otro sobre energía para redactar políticas clave relacionadas con el clima. Al ofrecer un fuerte liderazgo en materia de cambio climático, China y Alemania simplemente le dieron al bloque lo que sus miembros estaban exigiendo.
En tanto la Argentina avanza en la dirección contraria, los países que han hecho del cambio climático una alta prioridad -entre ellos Gran Bretaña, Canadá, China, Alemania, Francia y México- deben ayudar a que Macri regrese a la mesa de negociaciones. La responsabilidad debería recaer en los líderes políticos deEuropa, donde los diplomáticos han cuestionado en privado la estrategia argentina.
Suponiendo que Macri está abierto a revisar la agenda de la presidencia argentina del G-20, es necesario prestar atención a una serie de cuestiones. Por empezar, el G-20 debe presionar a los bancos de desarrollo nacionales, regionales y multilaterales a hacer más para respaldar una infraestructura más limpia. Desviar el financiamiento de los proyectos de combustibles fósiles es una de las maneras más rápidas de alcanzar reducciones en las emisiones globales de carbono. Cuando el Banco Interamericano de Desarrollo, uno de los bancos "más verdes" del mundo, lleve a cabo su reunión anual en la Argentina este mes, Macri debería aprovechar la oportunidad para alentar un incremento en la inversión en infraestructura sustentable.
Más allá de la agenda del G-20, la Argentina puede hacer más desde una perspectiva bilateral. Un buen lugar para empezar sería reformular el compromiso con Estados Unidos, especialmente profundizando los lazos con los estados, las ciudades y los inversores que han adoptado una posición más iluminada en materia climática que la administración Trump, que ha señalado su intención de retirar a Estados Unidos del acuerdo de París. Por ejemplo, la Argentina podría encontrar un aliado en el gobernador de California, Jerry Brown, que organizará la Cumbre Global de Acción Climática en San Francisco en septiembre.
El tiempo no se detiene en lo que concierne a los esfuerzos por reducir las emisiones globales de gases de tipo invernadero. Para no superar el umbral de los 2°, todas las partes en el acuerdo de París tendrán que elevar el nivel de ambición de sus compromisos actuales en 2020. Varias reuniones este año, incluida la Cumbre de Líderes del G-20, que se realizará dos días antes del inicio de las conversaciones de las Naciones Unidas sobre clima en Polonia, fijará el tono político. La Argentina puede aprovechar estas oportunidades para dar a conocer su intención de poner sus compromisos en línea con el acuerdo de París, alentado así posiblemente a otros países a seguir el ejemplo, ganando a la vez la atención de los inversores que quieren explotar las oportunidades de bajo carbono de la Argentina.
A principios del mandato de Macri, la Argentina era un líder global en soluciones de cambio climático, y los líderes del país impulsaban políticas para diversificar la economía, alejándola de los combustibles fósiles. Pero hoy, con el poder para impulsar la cuestión, la Argentina adopta un segundo plano. No es demasiado tarde para que Macri integre una agenda climática más fuerte a su liderazgo del G-20. Su estrategia cautelosa no es una buena apuesta para él, mucho menos para un mundo comprometido en una lucha que no puede darse el lujo de perder.