¿La unidad árabe está muerta?
BEIRUT – Históricamente, la tarea de promover el multilateralismo en Oriente Medio ha estado en manos de dos instituciones: la Liga de Estados Árabes, una alianza amplia para la colaboración en cuestiones políticas, económicas y culturales, y el Consejo de Cooperación del Golfo (CCG), que se ocupa principalmente de asuntos económicos. A pesar de las diferencias en su historia, interés y afiliación, ambos organismos estaban destinados a servir como vehículos para garantizar la unidad árabe en cuestiones cruciales –como oponerse a Israel- y evitar el conflicto entre los estados miembro.
Durante décadas, el conflicto palestino-israelí reunió a los países árabes en torno a la causa común de respaldar al estado palestino. Pero desde los levantamientos de la Primavera Árabe de 2011, tres cuestiones mucho más divisivas han salido a la luz: la amenaza percibida planteada por Irán, la propagación del terrorismo regional y el ascenso del Islam político (o Islamismo).
Estos desenlaces han quebrantado las alianzas tradicionales y creado patrones de cooperación multilateral mucho más fluidos en la región. Y la actual política occidental hacia Oriente Medio –en particular la de Estados Unidos- probablemente refuerce esta tendencia.
Primero, los gobiernos árabes suníes consideran la influencia regional y las actividades de Irán como una amenaza fundamental a sus intereses. La rivalidad cada vez más hostil entre Arabia Saudita y los Emiratos Árabes Unidos por un lado, e Irán por el otro, ha eclipsado la oposición compartida tradicional de esos países hacia Israel. Por cierto, una cantidad de gobiernos árabes están trabajando de manera inéditamente estrecha con Israel para enfrentar la amenaza iraní. Esta cooperación, que en gran medida había tenido lugar detrás de escena, se hizo manifiesta en febrero de 2019 en la conferencia "anti-Irán" encabezada por Estados Unidos en Varsovia, que el primer ministro israelí, Benjamin Netanyahu, calificó como un avance en las relaciones árabe-israelíes. Estos lazos probablemente se vuelvan más fuertes en tanto Arabia Saudita e Irán sigan adelante con su competencia estratégica y su confrontación por apoderados en la región.
Segundo, la amenaza del terrorismo yihadista en todo Oriente Medio se ha agravado por los conflictos violentos en Siria y Libia y desde entonces se ha manifestado en múltiples ataques en Egipto, Túnez, Jordania y otros países, ha ejercido presión en la Liga Árabe y ha enfrentado a los estados miembro entre sí. Después de que el entonces gobernante de Libia, Muammar el-Qaddafi, reprimió violentamente un levantamiento popular en su país a comienzos de 2011, por ejemplo, la Liga suspendió a Libia de la organización y respaldó activamente el derrocamiento de Qaddafi por parte de la OTAN y fuerzas rebeldes libias más avanzado ese año.
Poco después, miembros de la Liga Árabe denunciaron al presidente sirio, Bashar al-Assad, por permitir el terrorismo en la región y expulsaron a Siria del organismo. Hoy, la Liga está dividida en torno a la afiliación de Siria. Varios estados árabes suníes se oponen firmemente, con el argumento de que Assad ha permitido que Irán expandiera su influencia en la región y ha empoderado a las milicias chiitas, como Hezbollah en el Líbano, que plantean una amenaza directa a sus regímenes. Los gobiernos iraquí y tunecino, sin embargo, han exigido públicamente que se vuelva a admitir a Siria.
Subscribe now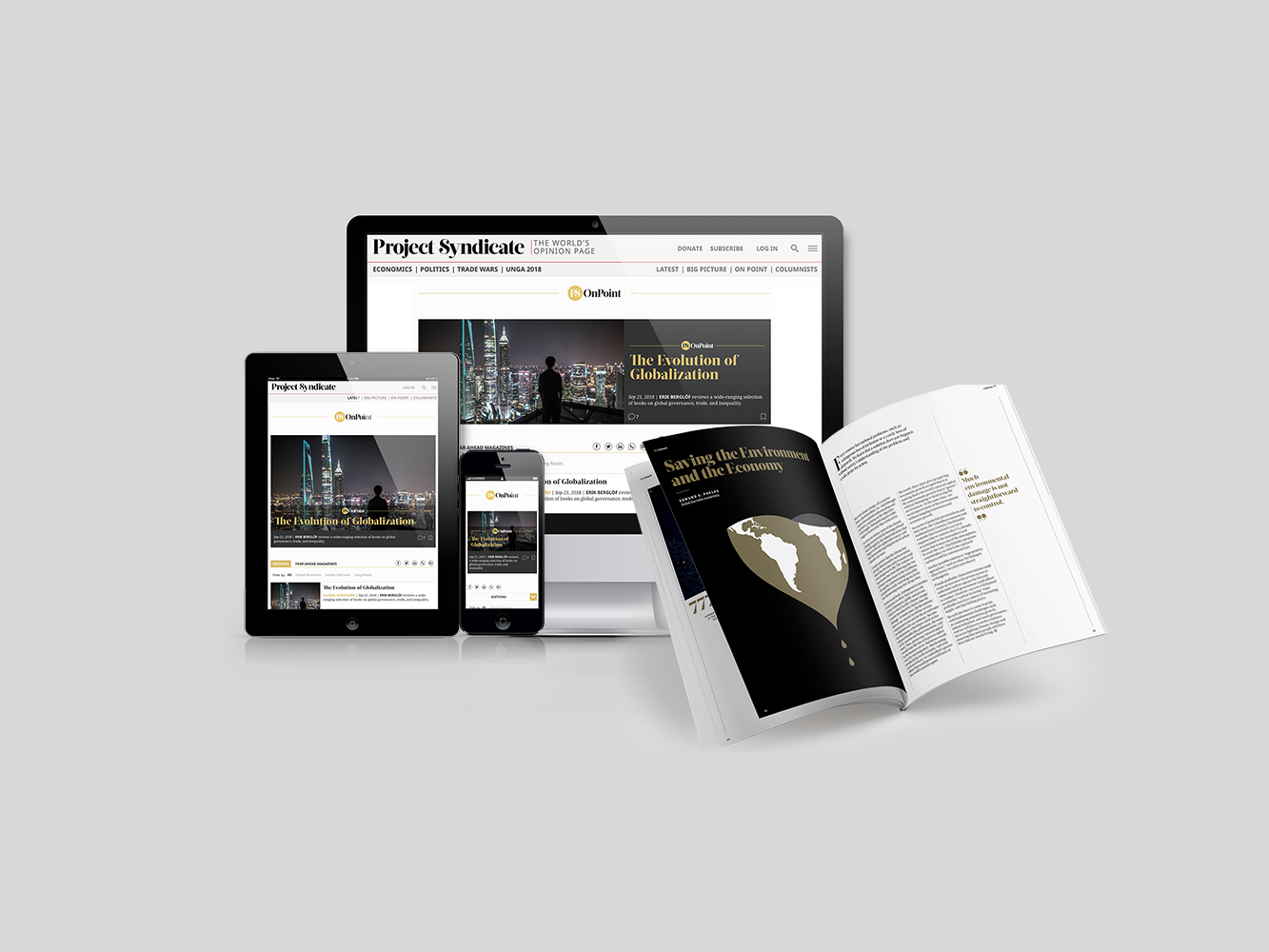 Subscribe now
Subscribe today and get unlimited access to OnPoint, the Big Picture, the PS archive of more than 14,000 commentaries, and our annual magazine, for less than $2 a week.
Finalmente, el ascenso del Islam político luego de la Primavera Árabe –incluida la elección popular de islamistas en países como Egipto y Túnez- ha reforzado las divisiones regionales. Temerosas del surgimiento islamista, las autoridades en Egipto, Arabia Saudita y los Emiratos Árabes Unidos lanzaron un esfuerzo implacable y coordinado para frenar la creciente influencia de grupos como la Hermandad Musulmana en la región. El ejemplo más dramático de esto fue el derrocamiento de Morsi, medida respaldada por Arabia Saudita y los Emiratos Árabes Unidos y rechazada fervientemente por Qatar.
Estas tres cuestiones no sólo han fracturado a la Liga Árabe, sino que también han dividido al CCG, que tiene un enfoque netamente económico. En particular, Arabia Saudita, Bahrein, los Emiratos Árabes Unidos y Egipto, que no es miembro del CCG, han impuesto un bloqueo político y económico a Qatar desde 2017. Dicen que Qatar apoya al terrorismo en la región y permite que su capital, Doha, sirva como refugio seguro para los islamistas exiliados. Los vínculos estrechos de Qatar con Turquía e Irán también son una causa de tensión regional.
El colapso del multilateralismo tradicional en Oriente Medio ha coincidido con un giro marcado en la estrategia de Estados Unidos para la región bajo el gobierno del presidente Donald Trump. Su antecesor, Barack Obama, defendió fuertemente el multilateralismo y la construcción de coaliciones, lo que permitió el acuerdo nuclear de Irán en 2015 y la anterior intervención militar encabezada por la OTAN en Libia. Trump, en cambio, manifiesta con orgullo su desdén por las instituciones multilaterales y prefiere lidiar con socios (y adversarios) afines de manera bilateral. Es más, su oposición acérrima a Irán lo ha llevado a alinear a Estados Unidos plenamente con el bloque anti-Irán en la región.
La estrategia de la administración Trump torna muy probable que los gobiernos árabes sigan cooperando con aliados regionales específicos sobre cuestiones clave en lugar de intentar alcanzar un consenso mayor dentro de la Liga Árabe o el CCG. Y las perspectivas de una unidad árabe, de por sí débiles, se desvanecerán aún más.
Este artículo es parte de una iniciativa conjunta del Körber-Stiftum y la Conferencia de Seguridad de Múnich sobre el futuro del multilateralismo, las mejores prácticas multilaterales y las perspectivas sobre cooperación multilateral. A partir del 19 de septiembre, el proyecto completo estará disponible para su descarga en www.munich-young-leaders.org.