L'unité arabe existe-t-elle encore ?
BEYROUTH – Historiquement, la tâche consistant à promouvoir le multilatéralisme au Moyen-Orient a longtemps incombé à deux institutions : d'une part la Ligue des États arabes, large alliance de collaboration autour des questions politiques, économiques et culturelles, et d'autre part le Conseil de coopération du Golfe (CCG), principalement chargé des problématiques économiques. En dépit de plusieurs différences dans leur histoire, leurs axes de travail et leurs membres, ces deux organes sont censés faire office de garants de l'unité arabe autour de questions majeures – telles que l'opposition à Israël – tout en prévenant les conflits entre États membres.
Pendant plusieurs décennies, le conflit israélo-palestinien a rallié les pays arabes derrière la cause commune de la défense de statut d'État de la Palestine. Mais depuis les soulèvements du Printemps arabe de 2011, trois considérations beaucoup plus clivantes occupent le devant de la scène : menace perçue en provenance de l'Iran, propagation du terrorisme régionale, et montée en puissance de l'islam politique (ou islamisme).
Ces évolutions ont rompu un certain nombre d'alliances traditionnelles, et créé des modèles de coopération multilatérale beaucoup plus flexibles dans la région. La politique occidentale au Moyen-Orient – en particulier celle des États-Unis – est par ailleurs de nature à renforcer cette tendance.
Premièrement, les gouvernements arabes sunnites considèrent l'influence et les activités régionales de l'Iran comme une menace fondamentale pour leurs intérêts. L'hostilité croissante entre d'un côté l'Arabie saoudite, les Émirats arabes unis, et de l'autre l'Iran, vient ainsi éclipser l'opposition traditionnellement partagée par ces pays à l'encontre d'Israël. Constat sans précédent, un certain nombre de gouvernements arabes travaillent désormais étroitement avec Israël pour contrer la menace iranienne. Cette coopération, qui s'opère principalement en coulisses, a éclaté au grand jour en février 2019 lors de la conférence américaine « anti-Iran » organisée à Varsovie, que le Premier ministre israélien Benyamin Netanyahou a salué comme une avancée majeure dans les relations arabo-israéliennes. Ces liens sont voués à se renforcer à mesure que l'Arabie saoudite et l'Iran poursuivront leur compétition stratégique et leur confrontation par procuration dans la région.
Deuxièmement, la menace du terrorisme djihadiste au Moyen-Orient a été aggravée par les violents conflits de Syrie et de Libye, et s'est depuis manifesté sous forme de nombreux attentats en Égypte, en Tunisie, en Jordanie et dans d'autres pays, éprouvant ainsi la Ligue arabe, et dressant ses États membres les uns contre les autres. Lorsque le dirigeant libyen Mouammar Kadhafi, par exemple, a violemment réprimé la révolte populaire dans son pays en 2011, la Ligue a réagi en suspendant la Libye de l'organisation, ainsi qu'en soutenant activement le renversement de Kadhafi par l'OTAN et les forces rebelles libyennes plus tard cette année-là.
Peu après, les membres de la Ligue arabe ont condamné le président syrien Bachar el-Assad pour son appui au terrorisme dans la région, et exclu la Syrie de l'organisation. Aujourd'hui, la Ligue se montre divisée sur la question du statut de membre de la Syrie. Plusieurs États arabes sunnites s'y opposent vivement, faisant valoir qu'Assad aurait permis à l'Iran d'étendre son influence dans la région, et renforcé les milices chiites telles que le Hezbollah au Liban, ce qui représenterait une menace directe pour leurs régimes. Par opposition, les gouvernements d'Irak et de Tunisie appellent publiquement au rétablissement du statut de membre de la Syrie.
Subscribe now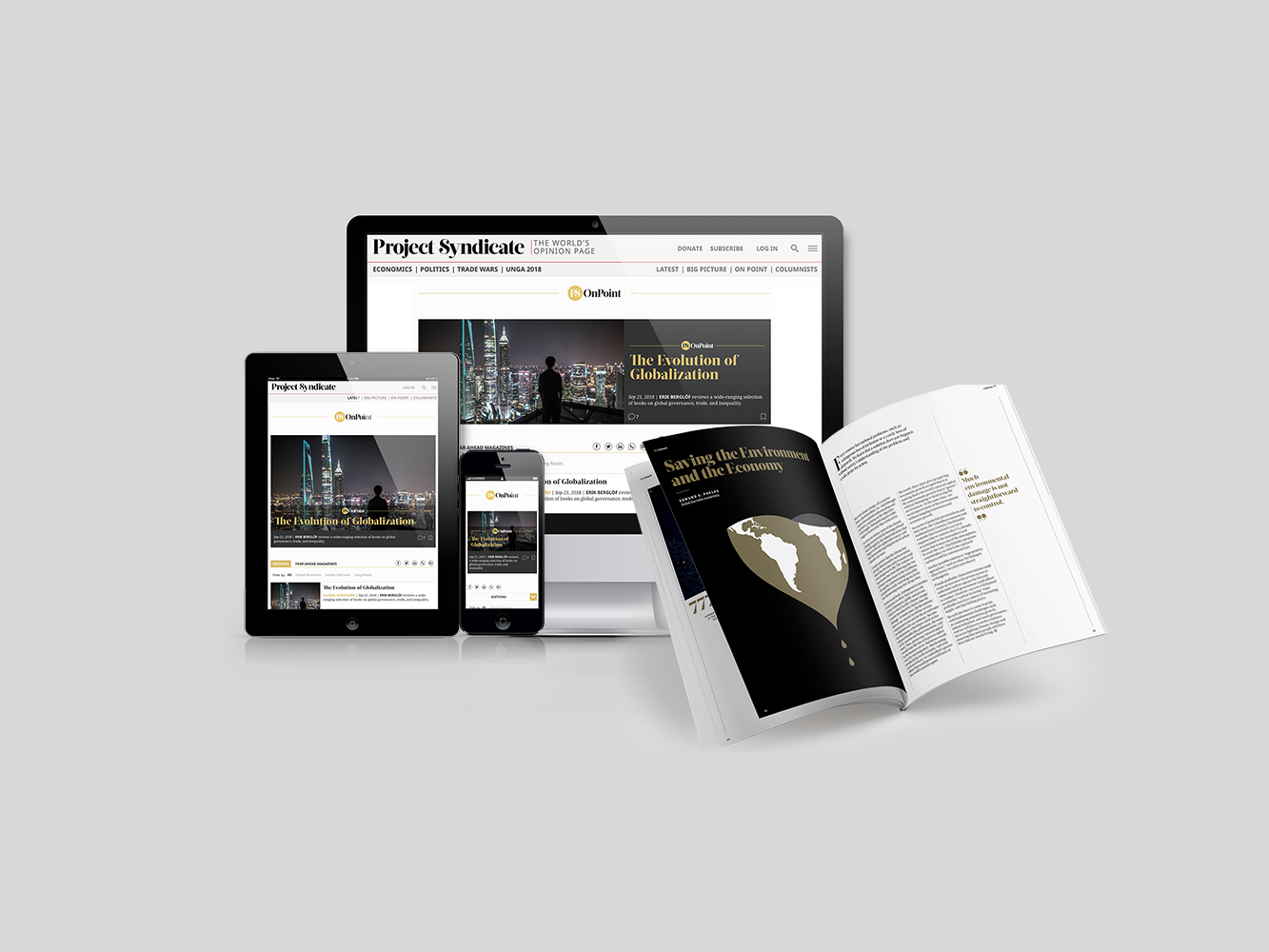 Subscribe now
Subscribe today and get unlimited access to OnPoint, the Big Picture, the PS archive of more than 14,000 commentaries, and our annual magazine, for less than $2 a week.
Enfin, la montée de l'islam politique au lendemain du Printemps arabe – y compris les victoires électorales remportées par les islamistes dans des pays tels que l'Égypte et la Tunisie – vient accentuer les divisions régionales. Redoutant une poussée islamiste, les autorités d'Égypte, d'Arabie saoudite et des Émirats arabes unis ont mené un effort soutenu et coordonné pour endiguer l'influence croissante de groupes tels que les Frères musulmans dans la région. L'illustration la plus frappante réside dans le coup d'État menée par l'armée égyptienne en 2013 pour renverser Mohamed Morsi, membre des Frères musulmans et premier président démocratiquement élu à la tête du pays. Les États arabes se sont montrés divisés sur la question du renversement de Morsi, l'Arabie saoudite et les Émirats arabes unis soutenant la démarche, contre la vive opposition du Qatar.
Ces trois problématiques ont non seulement fracturé la Ligue arabe, mais également divisé un CCG axé sur les considérations économiques. Décision majeure, l'Arabie saoudite, le Bahreïn, les Émirats arabes unis, ainsi que l'Égypte pourtant extérieure au CCG, imposent un blocus politique et économique au Qatar depuis 2017, faisant valoir que le pays soutiendrait le terrorisme dans la région, et laisserait sa capitale, Doha, servir de refuge aux islamistes en exil. Les liens étroits qu'entretient le Qatar avec la Turquie et l'Iran constituent également une source de tensions dans la région.
L'effondrement du multilatéralisme traditionnel au Moyen-Orient a coïncidé avec un changement marqué dans l'approche américaine au sein de la région, sous la conduite du président Donald Trump. Son prédécesseur, Barack Obama, soutenait vivement le multilatéralisme et la formation de coalitions, ce qui a permis la conclusion de l'accord de 2015 sur le nucléaire iranien, ainsi que l'intervention militaire menée plus tôt par l'OTAN en Libye. Par opposition, Trump exprime fièrement son mépris pour les institutions multilatérales, et préfère négocier avec des partenaires (ou adversaires) proches de sa vision, dans un cadre purement bilatérale. L'opposition ferme de Trump à l'égard de l'Iran conduit par ailleurs le président américain à aligner pleinement les États-Unis avec le bloc anti-Iran de la région.
L'approche de l'administration Trump accentue la probabilité de voir les gouvernements arabes continuer de coopérer avec des alliés régionaux spécifiques autour de problématiques clés, plutôt que de tenter de forger un plus large consensus au sein de la Ligue arabe et du CCG. D'ores et déjà limitées, les perspectives d'une unité arabe sont ainsi vouées à diminuer encore davantage.
Cet article s'inscrit dans le cadre d'une initiative conjointe de la Körber-Stiftung et de la Conférence de Munich sur la sécurité, concernant l'avenir du multilatéralisme, les bonnes pratiques multilatérales, et les perspectives régionales de coopération multilatérale. À partir du 19 septembre, le projet complet sera disponible au téléchargement sur www.munich-young-leaders.org.
Traduit de l'anglais par Martin Morel