Perché le aziende e le famiglie americane hanno bisogno della Cina
NEW YORK – La Cina potrà beneficiare di una normalizzazione della sua relazione commerciale con gli Stati Uniti, ma è importante rendersi conto che vale lo stesso per gli Usa. Quando il gigante tecnologico americano Apple ha recentemente rilasciato le sue previsioni di vendita, il Ceo Tim Cook ha indicato come fattore determinante il calo delle vendite in Cina – dove la guerra commerciale del presidente americano Donald Trump sta esacerbando gli effetti di un'economia in rallentamento. Le minori performance di Apple evidenziano quanto sia diventato importante il mercato cinese per i vertici di molte aziende americane – e rivela i rischi che il protezionismo di Trump pone all'economia americana.
La verità è che la Apple vende sostanzialmente più iPhone e iPad ai cinesi di quanto dicano le statistiche americane sull'export. In modo analogo, General Motors vende più auto in Cina di quanto riportino i dati sulle esportazioni americane – di fatto, più che negli Stati Uniti e in Canada insieme. Ciò avviene perché queste aziende, come molte altre, operano in Cina e vendono direttamente ai consumatori cinesi. Sono decisamente meno invece le aziende cinesi che vendono direttamente negli Usa.
Poiché le aziende americane hanno incrementato nel tempo le loro operazioni in Cina, le statistiche sul commercio bilaterale riflettono solo in parte la rilevanza del mercato cinese per l'economia Usa.
Dal 2000 al 2018, le esportazioni americane in Cina aveva registrato un picco del 530% – ben oltre il 130% di crescita cumulativa delle esportazioni americane nel mondo nel suo complesso. Si tratta del risultato diretto della notevole politica di liberalizzazione commerciale unilaterale perseguita dalla Cina dopo la sua adesione alla World Trade Organization nel 2001, che ha previsto anche la riduzione dell'aliquota sui dazi dal 30% applicato prima del 2001 a meno del 6% di oggi. Inoltre, all'incirca la metà delle importazioni verso la Cina non sono soggette ad alcun dazio se la produzione è destinata al mercato mondiale.
La rapida crescita del Pil della Cina ha rilanciato le importazioni, ma quella crescita è stata agevolata anche dalla liberalizzazione commerciale e da altre riforme a favore del mercato. Nessun paese negli ultimi quarant'anni ha smantellato più barriere al commercio o intrapreso più riforme favorevoli al mercato di quanto abbia fatto la Cina.
Le riforme della Cina orientate al mercato hanno scatenato un'ondata di spirito imprenditoriale e consentito alle aziende del settore privato – sia domestiche che di proprietà estera – di prosperare e, in molti casi, di raggiungere una crescita più rapida delle aziende statali.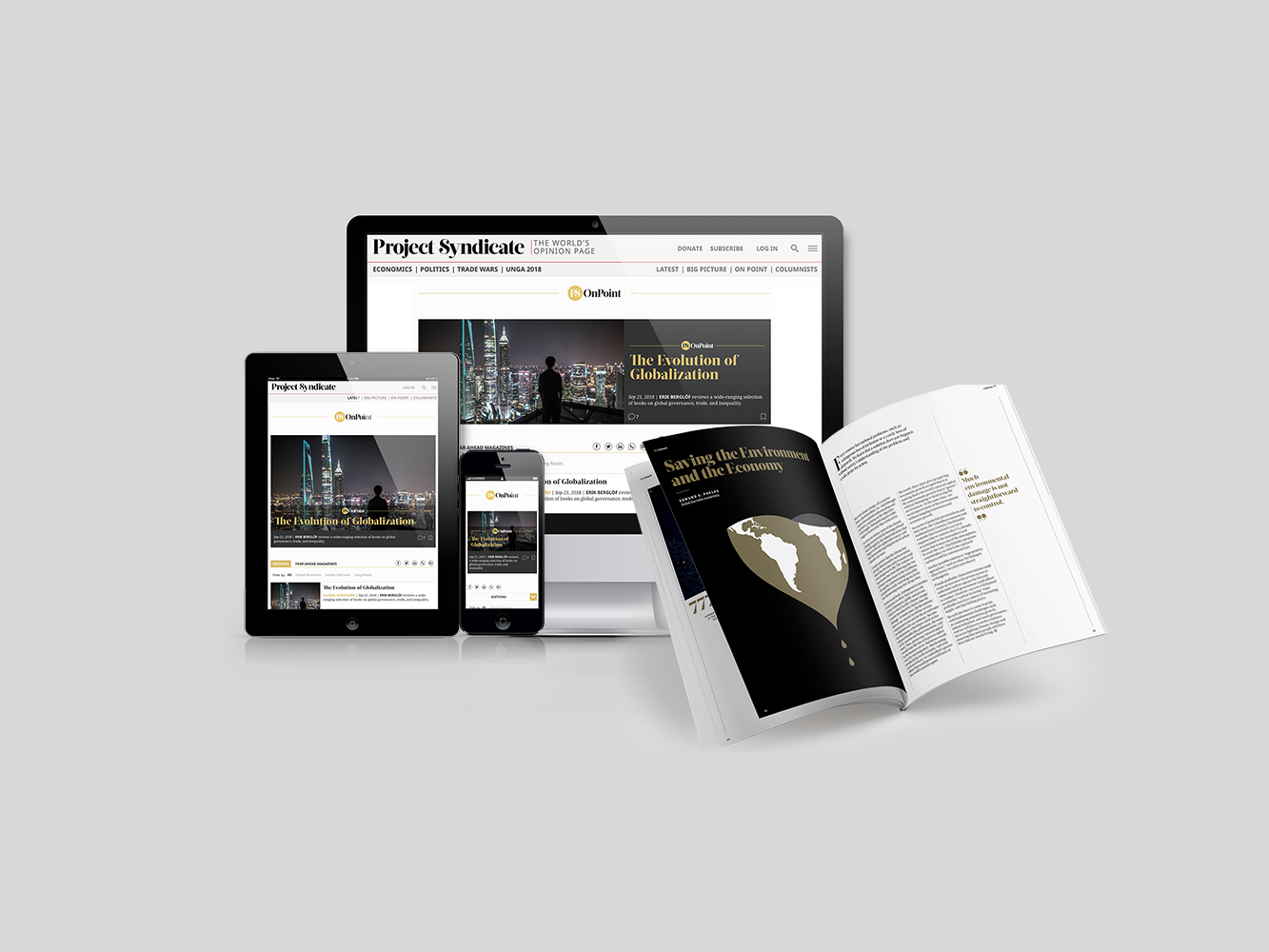 Subscribe now
For a limited time only, get unlimited access to On Point, The Big Picture, and the PS Archive, plus our annual magazine, for less than $2 a week.
Ciò contrasta nettamente con la storia raccontata da molti secondo cui la Cina avrebbe ampiamente ignorato o eluso gli impegni presi aderendo alla WTO. Se ciò fosse vero, la Cina non sarebbe riuscita a crescere più rapidamente del 95% dei paesi del mondo dal 2001.
Secondo alcuni, anche se le aziende americane hanno beneficiato dell'accesso al mercato cinese, il commercio sino-americano lede i lavoratori americani i cui posti di lavoro sono esposti alla concorrenza dei salari bassi dei lavoratori cinesi. Ma la disponibilità dei beni importati a basso prezzo dalla Cina abbassa i prezzi non solo per i consumatori americani, soprattutto per le famiglie a basso e medio reddito, ma anche per le aziende americane a sostegno della creazione di posti di lavoro. Quasi il 40% delle importazioni americane dalla Cina riguarda parti e componenti e input intermedi. I risparmi di costo che queste importazioni comportano per le aziende americane contribuiscono a rilanciare la loro competitività, consentendo loro di assumere più lavoratori.
In base a una ricerca che ho condotto con alcuni colleghi, questo effetto della catena di fornitura crea più posti di lavoro di quanti ne elimini la diretta concorrenza con la Cina. Se da un lato i posti di lavoro persi sono concentrati in un sottoinsieme di settori del manifatturiero, dall'altro i posti di lavoro guadagnati dal commercio con la Cina sono disseminati su tutta l'economia, compresi molti settori moderni del terziario. Grazie a questo effetto di creazione di posti di lavoro, il commercio Usa con la Cina avvantaggia il 75% dei lavoratori americani, anche senza calcolare l'effetto positivo sul loro potere di acquisto e qualsiasi trasferimento di reddito da vincitori a vinti.
Ciò nonostante, molti negli Usa continuano a focalizzarsi solamente sul potenziale ruolo del libero mercato nell'alimentare la perdita di posti di lavoro. Quando un'azienda americana licenzia lavoratori, spesso si dà la colpa al commercio con la Cina. Ma quando un'azienda americana assume nuovi lavoratori, raramente si sente dire che è stato possibile grazie ai prodotti cinesi a basso prezzo.
Negli Stati Uniti alcuni vorrebbero un disaccoppiamento delle economie di Usa e Cina. Se ciò accadesse, le aziende americane che utilizzano input cinesi perderebbero competitività rispetto alle controparti europee e giapponesi, i lavoratori potrebbero perdere il posto di lavoro e gli standard di vita per le famiglie americane a basso e medio reddito peggiorerebbero a fronte di un aumento dei prezzi di molti beni.
Nulla di tutto ciò sottintende che la Cina non debba fare dei cambiamenti. Dovrebbe lavorare per abbassare ulteriormente le barriere commerciali, ridurre i sussidi per le aziende statali, allentare le restrizioni sulle società straniere che operano nel paese e rafforzare i diritti sulla proprietà intellettuale.
Ma se il commercio bilaterale deve essere più equo e più efficiente, anche gli Usa devono compiere dei cambiamenti. Dovrebbero, ad esempio, ridurre i dazi elevati (spesso nel range del 20%) su tessili e vestiario, una categoria fondamentale delle esportazioni cinesi. E dovrebbe riformare il proprio regime antidumping (unendolo al regime antitrust) e modificare le norme inique che, imputando alla produzione cinese i costi di produzione di altri paesi che hanno costi più elevati, mettono gli esportatori cinesi in uno svantaggio artificioso.
Sia gli Usa che la Cina trarrebbero benefici dalla normalizzazione delle relazioni commerciali bilaterali. Una riforma della politica commerciale sarebbe difficile da attuare, a causa delle pressioni politiche e degli interessi acquisiti, ma un approccio reciproco e bilanciato potrebbe essere la chiave per garantire un progresso sostenuto in entrambi i paesi. La domanda è se i leader avranno il coraggio e la saggezza necessari per risanare la relazione.

Traduzione di Simona Polverino