Alasan Perusahaan dan Rumah Tangga di Amerika Membutuhkan Tiongkok
NEW YORK – Tiongkok akan mendapatkan manfaat dari normalisasi hubungan dagang dengan Amerika Serikat, namun penting untuk menyadari bahwa hal yang sama juga berlaku di Amerika. Ketika perusahaan teknologi raksasa Amerika, Apple, baru-baru ini memangkas perkiraan penjualan mereka, CEO Apple Tim Cook menyatakan penurunan penjualan di Tiongkok – karena perang dagang Presiden Amerika Donald Trump memperburuk dampak pertumbuhan ekonomi yang melambat – adalah sebuah faktor yang sangat berkontribusi terhadap hal tersebut. Menurunnya kinerja Apple menyoroti betapa pentingnya pasar Tiongkok bagi keuntungan dari banyak perusahaan Amerika – dan mengungkapkan risiko dari proteksionisme Trump bagi ekonomi Amerika Serikat.
Faktanya adalah Apple menjual lebih banyak iPhones dan iPads ke Tiongkok dibandingkan yang ditunjukkan oleh data statistik ekspor Amerika. Demikian juga General Motors yang menjual lebih banyak mobil di Tiongkok dibandingkan yang tercatat di data ekspor Amerika – bahkan jumlah ini lebih banyak dari mobil yang dijual di Amerika Serikat dan Kanada. Hal ini karena perusahaan-perusahaan tersebut, seperti banyak perusahaan lainnya, beroperasi di Tiongkok dan menjual secara langsung kepada konsumen Tiongkok. Terdapat lebih sedikit perusahaan Tiongkok yang menjual secara langsung kepada konsumen di Amerika Serikat.
Karena perusahaan-perusahaan Amerika telah meningkatkan operasional mereka di Tiongkok, data statistik perdagangan bilateral tidak sepenuhnya mencerminkan betapa pentingnya pasar Tiongkok terhadap perekonomian Amerika Serikat.
Dari tahun 2000 hingga 2018, ekspor Amerika Serikat ke Tiongkok melonjak sebesar 530% - jauh melebihi 130% pertumbuhan kumulatif dari ekspor Amerika ke seluruh dunia. Hal ini merupakan dampak langsung dari liberalisasi perdagangan yang cukup besar dan sepihak yang dilakukan oleh Tiongkok setelah bergabung dengan Organisasi Perdagangan Dunia (WTO) pada tahun 2001, termasuk mengurangi tingkat tarif yang berlaku dari 30% sebelum bergabung dengan WTO menjadi kurang dari 6% saat ini. Lebih jauh lagi, sekitar separuh dari impor ke Tiongkok tidak dikenakan tarif jika produksinya ditunjukkan untuk pasar dunia.
Pertumbuhan PDB Tiongkok yang pesat telah mendorong impor, namun pertumbuhan tersebut juga difasilitasi oleh liberalisasi perdagangan dan reformasi lainnya yang mendukung pasar. Tidak ada negara yang telah mengurangi lebih banyak hambatan perdagangan atau melakukan reformasi yang mendukung pasar selama empat dekade terakhir dibandingkan Tiongkok.
Reformasi yang berorientasi pasar memicu gelombang kewirausahaan dan memungkinkan perusahaan swasta – baik domestik atau milik asing – untuk berkembang dan, di banyak kasus, untuk mencapai pertumbuhan yang lebih cepat dibandingkan perusahaan milik negara.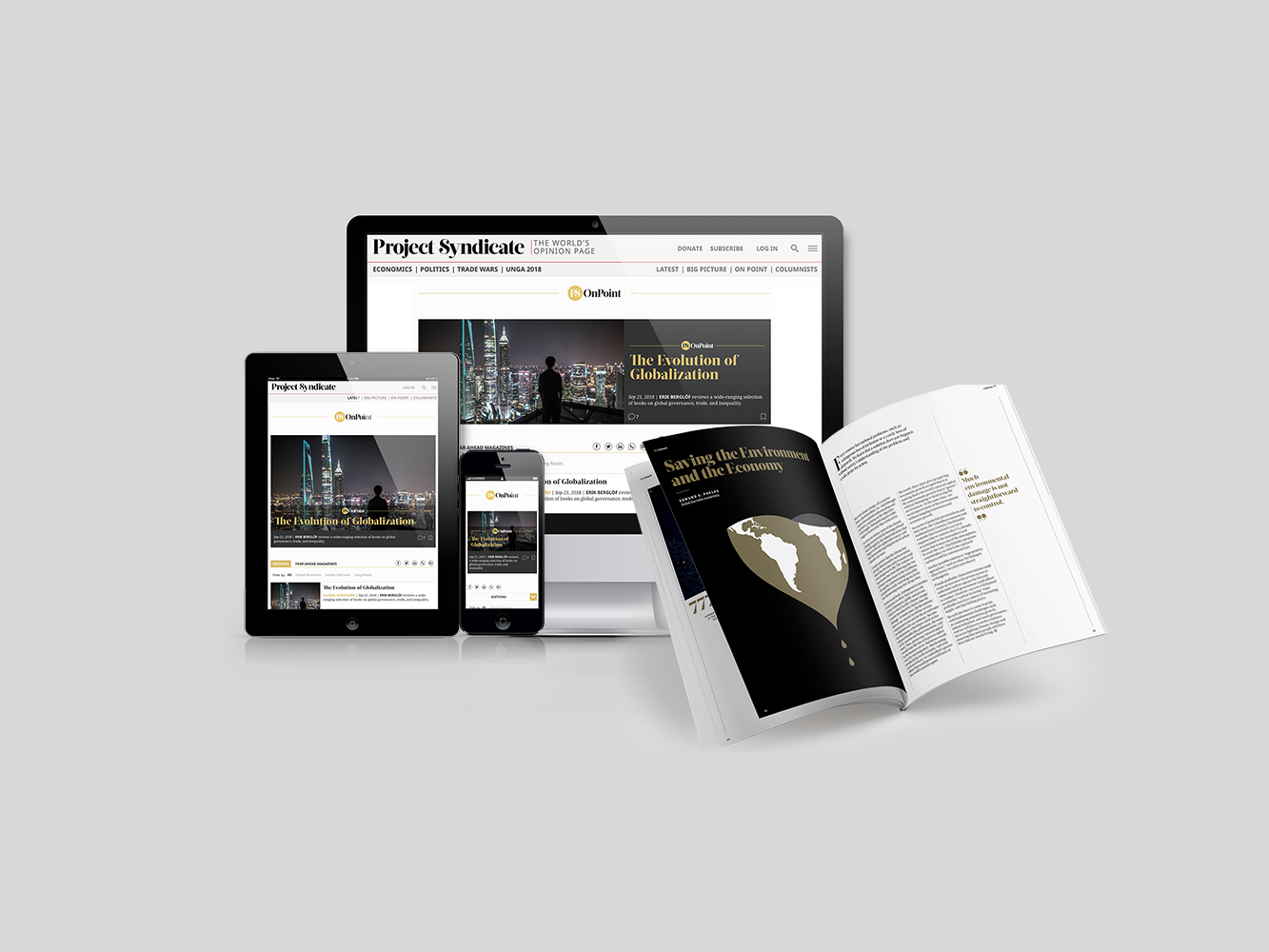 Subscribe now
For a limited time only, get unlimited access to On Point, The Big Picture, and the PS Archive, plus our annual magazine, for less than $2 a week.
Hal ini jauh berbeda dengan narasi yang diungkapkan oleh beberapa orang bahwa Tiongkok mengabaikan atau menghindari komitmen yang mereka buat ketika bergabung dengan WTO. Jika tuduhan tersebut benar, maka Tiongkok tidak mungkin dapat tumbuh lebih cepat dibandingkan 95% negara di dunia sejak tahun 2001.
Beberapa orang berargumentasi bahwa meskipun perusahaan-perusahaan Amerika telah mendapatkan keuntungan dari akses mereka terhadap pasar Tiongkok, perdagangan Amerika Serikat – Tiongkok telah merugikan para pekerja Amerika yang harus berkompetisi dengan pekerja yang berupah rendah di Tiongkok. Namun ketersediaan barang-barang impor murah dari Tiongkok telah menurunkan harga tidak hanya bagi konsumen Amerika, khususnya keluarga dengan pendapatan rendah-menengah, namun juga bagi dunia usaha Amerika, sehingga mendukung pembukaan lapangan kerja. Hampir 40% dari impor Amerika dari Tiongkok adalah bagian atau komponen dan input menengah. Penghematan biaya yang dimungkinkan karena impor ini membantu meningkatkan daya saing perusahaan-perusahaan Amerika, sehingga memungkinkan mereka untuk mempekerjakan lebih banyak pekerja.
Berdasarkan penelitian yang saya dan kolega lakukan, dampak rantai pasokan ini menciptakan lebih banyak lapangan kerja dibandingkan lapangan kerja yang hilang akibat perdagangan dengan Tiongkok. Meskipun hilangnya lapangan kerja terkonsentrasi di sektor manufaktur, lapangan kerja yang diciptakan dari perdagangan dengan Tiongkok tersebar di seluruh perekonomian, termasuk banyak sektor jasa modern. Karena dampak penciptaan lapangan kerja ini, perdagangan Amerika dengan Tiongkok menguntungkan 75% pekerja Amerika, bahkan sebelum menghitung dampak positif terhadap daya beli mereka dan sebelum transfer pendapatan terjadi dari mereka yang mendapatkan manfaat ke yang tidak mendapatkannya.
Meskipun demikian, banyak di Amerika yang terus fokus pada potensi peran perdagangan bebas dalam memicu hilangnya pekerjaan. Ketika perusahaan Amerika memecat pekerjanya, perdagangan dengan Tiongkok sering kali disalahkan. Namun ketika perusahaan Amerika mempekerjakan lebih banyak pekerja, kita jarang mendengar mengenai input yang lebih murah dari Tiongkok yang memungkinkan terjadinya hal tersebut.
Beberapa di Amerika menyerukan pemisahan ekonomi Amerika dan Tiongkok. Jika hal tersebut terjadi, maka perusahaan Amerika yang menggunakan input dari Tiongkok akan kehilangan daya saing terhadap pesaing mereka dari Eropa atau Jepang, dan pekerja di perusahaan tersebut akan kehilangan pekerjaan, dan standar kehidupan rumah tangga dengan pendapatan rendah dan menengah di Amerika akan menderita karena banyak harga barang yang meningkat.
Namun bukan berarti bahwa Tiongkok tidak harus melakukan perubahan. Tiongkok harus berupaya untuk menurunkan hambatan perdagangan lebih jauh lagi, mengurangi subsidi kepada perusahaan milik negara, melonggarkan pembatasan pada perusahaan asing yang beroperasi di negara mereka, dan memperkuat hak kekayaan intelektual.
Namun agar perdagangan bilateral menjadi lebih adil dan efisien, maka Amerika juga harus melakukan beberapa perubahan. Misalnya, mereka harus mengurangi tarif yang tinggi (sering kali berada di kisaran 20%) untuk tekstil dan garmen, yang merupakan sebuah kategori utama dalam ekspor Tiongkok. Dan Amerika harus mereformasi rezim anti-dumping (dengan menggabungkannya dengan rezim anti-monopoli) dan mengubah peraturan yang tidak adil, yang memasukkan biaya produksi dari negara dengan biaya produksi yang lebih tinggi ke produk Tiongkok, sehingga merugikan eksportir Tiongkok.
Baik Amerika dan Tiongkok mendapatkan keuntungan dari normalisasi hubungan dagang bilateral. Walaupun reformasi kebijakan di mana pun merupakan sebuah hal yang sulit, baik karena tekanan politik dan kepentingan pribadi, pendekatan yang timbal balik dan seimbang dapat menjadi kunci untuk kemajuan berkelanjutan di kedua negara. Pertanyaannya adalah apakah para pemimpin di kedua negara mempunyai keberanian dan kebijaksanaan yang diperlukan untuk menormalisasi kembali hubungan mereka.