Proč americké firmy a domácnosti potřebují Čínu
NEW YORK – Číně prospěje normalizace obchodních vztahů se Spojenými státy, ale je důležité si uvědomit, že totéž platí pro USA. Když americký technologický gigant Apple nedávno srazil prognózy svého odbytu, generální ředitel Tim Cook poukázal na klesající prodej v Číně – kde obchodní válka amerického prezidenta Donalda Trumpa zhoršuje důsledky zpomalující ekonomiky – jako na významný faktor, který k trendu přispívá. Snížený výkon firmy Apple zdůrazňuje, jak důležitým se čínský trh stal pro hospodářské výsledky mnoha amerických společností – a odhaluje rizika, jež Trumpovo ochranářství představuje pro americkou ekonomiku.
Pravda je taková, že Apple prodává Číňanům podstatně víc iPhonů a iPadů, než naznačují vývozní statistiky USA. Obdobně General Motors prodává v Číně víc aut, než zaznamenají exportní data USA – dokonce víc než ve Spojených státech a Kanadě dohromady. Je to tím, že tyto společnosti, stejně jako řada dalších, působí v Číně a prodávají přímo čínským spotřebitelům. Mnohem méně čínských společností prodává přímo v USA.
Americké společnosti své provozy v Číně postupně posilovaly, a tak bilaterální obchodní statistiky odrážejí význam čínského trhu pro americkou ekonomiku jen zčásti.
V letech 2000 až 2018 americký vývoz do Číny vyletěl o 530 % – mnohem víc oproti 130% kumulativnímu růstu amerického exportu do světa jako celku. Jednalo se o přímý důsledek podstatné a jednostranné liberalizace obchodu, již Čína uskutečnila po vstupu do Světové obchodní organizace v roce 2001, mimo jiné snížením uplatňované celní sazby z 30 % před vstupem do WTO na necelých 6 % dnes. Navíc přibližně polovina dovozů do Číny podléhá nulovým celním sazbám, jde-li o produkci pro světový trh.
Dovoz do Číny povzbudil svižný růst HDP, ale i tento růst usnadnila liberalizace obchodu a další protržní reformy. Žádná země za poslední čtyři desetiletí nedemontovala víc překážek obchodu ani neprovedla víc reforem na podporu trhu než právě Čína.
Čínské tržně orientované reformy daly prostor vlně podnikavosti a soukromým firmám – s domácími i zahraničními vlastníky – umožnily prosperovat a v mnoha případech dosáhnout rychlejšího růstu než státní podniky.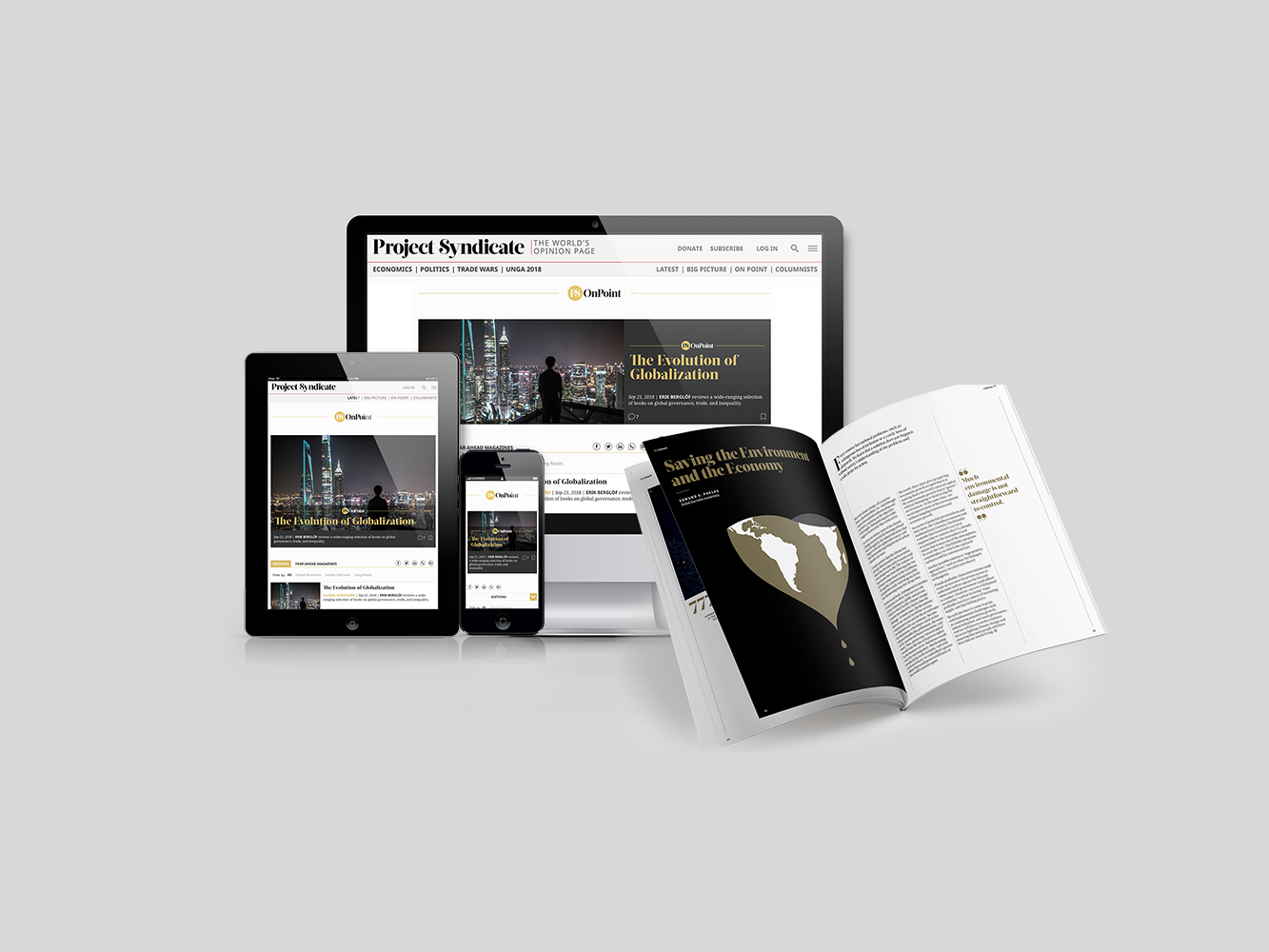 Subscribe now
For a limited time only, get unlimited access to On Point, The Big Picture, and the PS Archive, plus our annual magazine, for less than $2 a week.
To ostře kontrastuje s výkladem, jejž někteří prosazují, že Čína dosud do značné míry ignorovala či obcházela závazky, které při vstupu do WTO přijala. Kdyby to byla pravda, Čína by jednoduše nedokázala od roku 2001 růst rychleji než 95 % zemí světa.
Někteří tvrdí, že i pokud americké firmy těží z přístupu na čínský trh, obchod mezi USA a Čínou poškozuje americké zaměstnance, jejichž pracovní místa jsou vystavena konkurenci čínských dělníků s nízkými mzdami. Jenže dostupnost levného dovozového zboží z Číny snižuje ceny nejen pro americké spotřebitele, zejména rodiny s nízkými a středními příjmy, ale i pro americké firmy, což podporuje tvorbu pracovních míst. Téměř 40 % amerického dovozu z Číny tvoří díly, komponenty a polotovary, které slouží jako vstupy. Úspora nákladů, jež takový dovoz americkým firmám přináší, pomáhá zvyšovat jejich konkurenční schopnost, takže jim umožňuje přijímat víc pracujících.
Podle výzkumu, který jsem dělal s kolegy, tento efekt dodavatelského řetězce vytváří víc pracovních míst, než kolik jich přímá konkurence z Číny likviduje. Zatímco ztracená pracovní místa se koncentrují do podmnožiny výrobních odvětví, pracovní místa získaná díky obchodování s Čínou jsou rozprostřena po celé ekonomice, včetně mnoha odvětví moderních služeb. Obchod USA s Čínou díky tomuto účinku na tvorbu pracovních míst prospívá 75 % amerických pracujících, už před započtením pozitivního vlivu na jejich kupní sílu a před veškerými transfery příjmů od vítězů k poraženým.
Nicméně mnozí v USA se dál soustředí výhradně na možnou úlohu otevřených trhů vyvolávající úbytek pracovních míst. Když americká firma propouští pracující, často se to klade za vinu obchodu s Čínou. Když ale americká firma pracující přijímá, zřídka se doslechneme o levnějších čínských vstupech, které to umožňují.
Někteří v USA vyzývají k odstřižení americké a čínské ekonomiky. Dojde-li k tomu, americké společnosti využívající čínských vstupů ztratí oproti svým evropským a japonským protějškům schopnost konkurovat, pracující, jež zaměstnávají, by mohli přijít o práci a životní úrovně amerických domácností s nízkými a středními příjmy utrpí, neboť stoupnou ceny nejednoho zboží.
Vůbec nechci říct, že by Čína neměla uskutečňovat změny. Měla by usilovat o další snižování obchodních bariér, omezování subvencí do státních společností, uvolňování mantinelů svazujících zahraniční firmy působící v zemi a posilování práv duševního vlastnictví.
Pokud ale má být bilaterální obchod spravedlivější a efektivnější, určité změny musí uskutečnit také USA. Měly by například snížit vysoká cla (často v 20% pásmu) u textilu a oděvů, významné kategorie čínského vývozu. Také by měly reformovat svůj antidumpingový režim (sloučením s antimonopolním režimem) a změnit neférová pravidla, která tím, že náklady jiných zemí s vyššími náklady přisuzují čínské produkci, staví čínské vývozce do uměle znevýhodněného postavení.
Normalizace bilaterálních obchodních vztahů je přínosem pro USA i pro Čínu. Politické reformy jsou sice vzhledem k politickým tlakům a partikulárním zájmům obtížné všude, ale reciproční a vyvážený přístup by mohl být klíčem k vytrvalému pokroku v obou zemích. Otázkou je, zda budou mít lídři nezbytnou odvahu a moudrost, aby vzájemný vztah vrátili na dobrou cestu.
Z angličtiny přeložil David Daduč