La política es más difícil que la física
MADRID – A propósito de la muerte de Albert Einstein en 1955, el New York Times publicó una carta al director que recoge una maravillosa anécdota. La carta cuenta que, en una conferencia celebrada en Princeton poco después de los bombardeos atómicos de Hiroshima y Nagasaki, un participante abordó a Einstein con la siguiente pregunta: «¿por qué, si la mente del hombre ha llegado tan lejos como para descubrir la estructura del átomo, hemos sido incapaces de concebir los medios políticos para evitar que el átomo nos destruya?» La respuesta de Einstein se convirtió en una de sus citas célebres: «es simple, amigo mío. Es porque la política es más difícil que la física».
Cuando la canciller alemana Angela Merkel —que se formó como física en Alemania del Este— abandonó su carrera científica para adentrarse en el mundo de la política, pudo comprobar de primera mano que Einstein estaba, una vez más, en lo cierto. Creo humildemente que yo también puedo dar fe de ello, dado que mi propia vida ha evolucionado de forma parecida. Tal y como me había sucedido a mí, Merkel se alejó de la física y se dejó atraer por el servicio a lo público tras la caída de la dictadura en la que vivía, viéndose envuelta finalmente en la vorágine de la política europea.
En el ejercicio de sus distintos cargos públicos, y más concretamente durante sus 13 años como canciller, Merkel ha hecho gala de un estilo metódico y reflexivo que casa bien con su anterior trayectoria científica. Sin embargo, el sino de los tiempos parece discurrir por distintos derroteros, y la creciente agitación política en Alemania ha hecho mella en la canciller.
Hace unas semanas, Merkel anunció que no se presentaría a la reelección como presidenta de la Unión Demócrata Cristiana (CDU), abriendo de este modo una carrera por el liderazgo del partido que culminará en el Congreso de diciembre. Asimismo, Merkel confirmó que esta sería su última legislatura como canciller. Sin perjuicio de que pueda ser relevada por dirigentes de gran valía, tanto Alemania como el resto de Europa echarán de menos el temple y la solidez que siempre han caracterizado a la líder germana.
Mucho se ha hablado ya sobre los éxitos y fracasos que, como cualquiera que se dedica a la política, Merkel ha cosechado. El mayor borrón en su historial tal vez sean las políticas de austeridad que su Gobierno promovió en la Unión Europea, y que agudizaron la desigualdad, ensancharon las fracturas Norte-Sur y retrasaron la recuperación económica. Los populistas que han confluido en el actual Gobierno italiano tomaron impulso en un clima de insatisfacción alimentado, en parte, por este tipo de medidas.
También hay quien señala a Merkel como culpable del auge de la extrema derecha en Alemania, a raíz de su decisión de abrir las puertas a más de un millón de refugiados en 2015. No obstante, existen marcados contrastes entre sus nocivas políticas de austeridad y su encomiable gestión de la crisis de los refugiados en su momento más álgido. En este último caso, Merkel se situó en la primera línea de defensa de los valores fundacionales de la Unión Europea, pese a ser consciente de que apostar por la solidaridad podía acarrear un alto coste electoral.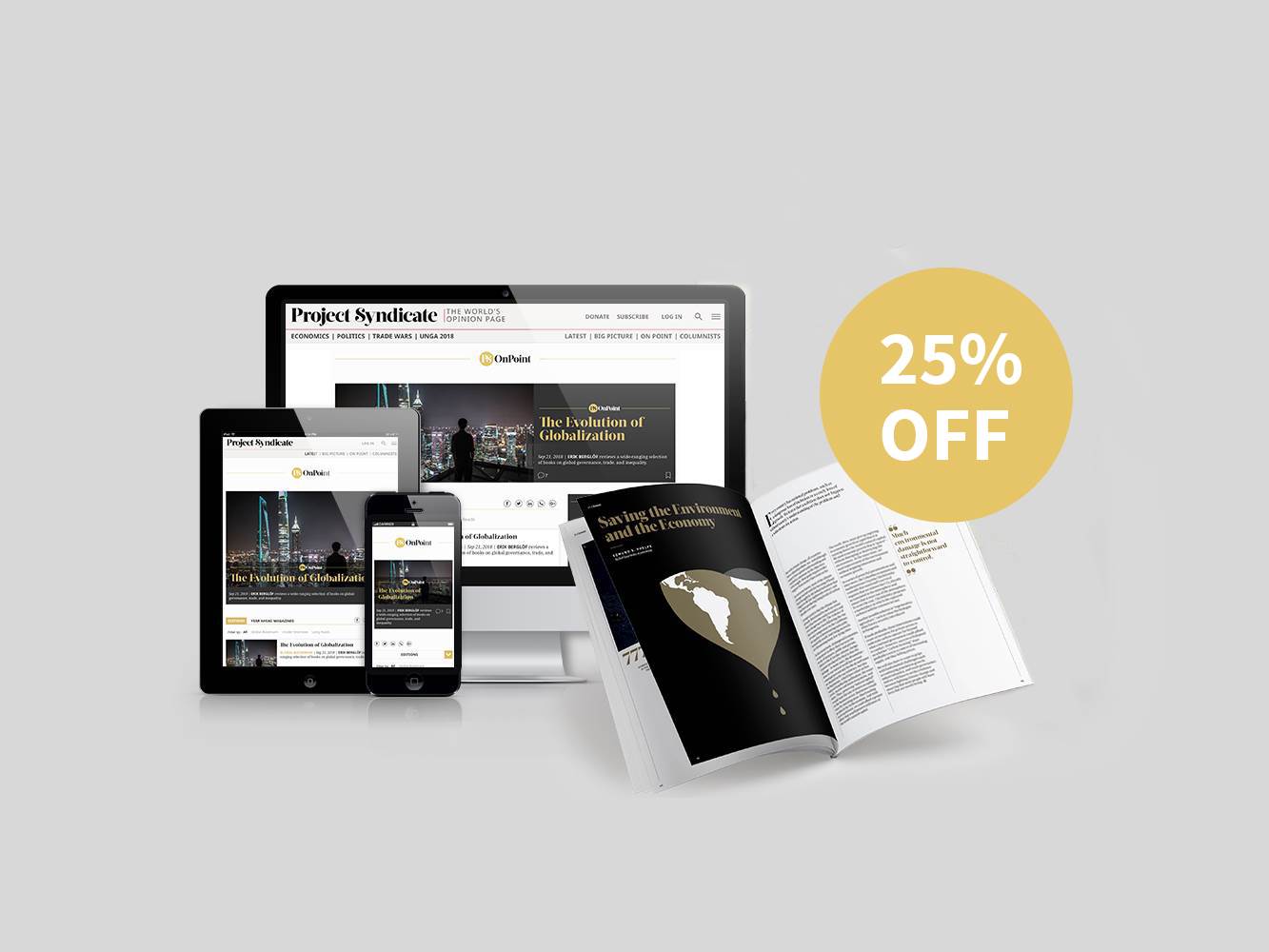 Subscribe now
For a limited time only, get unlimited access to On Point, The Big Picture, and the PS Archive, plus our annual magazine, for just $75.
En su reciente discurso ante el Parlamento Europeo, Merkel volvió a articular una visión plenamente coherente con estos principios. Ahondando en su sintonía con el presidente Macron, que tan visible se hizo en el centenario del Día del Armisticio en París, Merkel apoyó en el Parlamento comunitario la idea de crear un ejército europeo. Tanto Macron como Merkel han dejado claro que este ejército no solo sería compatible con la OTAN, sino que la reforzaría sustancialmente. Pese a esas puntualizaciones, a nadie sorprendió que el ambicioso discurso de Merkel no fuese bien recibido por los miembros más euroescépticos del Parlamento, que ansían que el proyecto europeo caiga presa del oportunismo político y se suma en el desaliento.
No son pocos quienes consideran que, tras haber dado luz verde a su sucesión, Merkel se ha convertido ya un «pato rengo» (lame duck) carente de capacidad de iniciativa. Los obituarios políticos dedicados a la canciller llevan tiempo surgiendo por doquier. Pero este artículo no pretende, ni por asomo, sumarse a esta tendencia: existen buenos motivos para pensar que Merkel todavía se encuentra en disposición de apuntalar su legado europeo.
Es cierto que Merkel podría ser reemplazada al frente de la CDU por una figura relativamente alejada de sus planteamientos, o perder el apoyo gubernamental de los socialdemócratas alemanes. Aunque esto limitaría el margen de maniobra de la canciller, esta seguiría guardando algunos ases en su manga. Para empezar, la moción de censura en Alemania es de carácter constructivo, de modo que solo puede prosperar si un candidato alternativo obtiene el respaldo del Bundestag por mayoría absoluta. Dicha circunstancia solo se ha dado en una ocasión —cuando Helmut Kohl sustituyó a Helmut Schmidt en 1982—  y es extremadamente complicado que se repita en el actual contexto de fragmentación parlamentaria.
No es en absoluto descartable, pues, que Merkel agote la legislatura, manteniéndose en el poder durante tres años más. Liberada de presiones electorales, al menos a título personal, la canciller podría aprovechar su popularidad internacional para adoptar una actitud más proactiva de puertas afuera. Recordemos, por ejemplo, que en los dos últimos años de Barack Obama en la Casa Blanca se alcanzaron hitos tan importantes como el deshielo con Cuba, el pacto nuclear con Irán y el Acuerdo de París sobre el cambio climático. Incluso habiéndose desmarcado el presidente Trump de todos estos logros, no ha sido capaz de archivarlos en el cajón de la historia.
La Unión Europea agradecería que, en los años venideros, Merkel continuase revitalizando el eje franco-alemán y diese rienda suelta a su versión más reformista. Debemos admitir que los obstáculos son mayúsculos, y el terreno resbaladizo. En los tiempos que corren, es más evidente si cabe que la política es más difícil que la física. Sin embargo, haríamos mal en subestimar a Merkel, y en olvidar que otra célebre frase de su admirado Einstein conserva también toda su vigencia: «en medio de la dificultad yace la oportunidad».