Una nación de armas
NUEVA YORK – Entre la defensa del derecho de los ciudadanos estadounidenses a comprar rifles semiautomáticos o portar armas ocultas y la negación de responsabilidades humanas por el cambio climático hay algo en común. Son temas que exceden la argumentación racional. No importa cuántos estudiantes mueran baleados o cuánta evidencia científica haya de los efectos de las emisiones de dióxido de carbono, la gente no cambia creencias que definen su identidad.
De modo que cuanto más hagan campaña los liberales de Nueva York o San Francisco (incluso Houston) por el control de la venta de armas a civiles, más vigorosamente responderán los defensores del derecho a poseer armas letales; y a menudo, con el ardor religioso del creyente que siente que se ha hecho una ofensa a su Dios.
Pero detrás de las identidades colectivas hay una historia. La Segunda Enmienda de la Constitución de los Estados Unidos, que garantiza el derecho a poseer y portar armas, se aprobó en 1791, cuando ciudadanos que se habían rebelado contra la monarquía británica pensaron que en caso de necesidad, tenían que poder defenderse de un estado opresor. La interpretación de esta enmienda ha sido terreno disputado, pero la idea original era que hubiera milicias ciudadanas armadas.
Para muchos estadounidenses, especialmente los de zonas rurales y estados sureños, este reconocimiento jurídico de un derecho colectivo se convirtió en algo así como un derecho personal dado por Dios. Los demagogos han sabido enfrentarlos contra las élites costeras y urbanas, que presuntamente quieren despojarlos de ese derecho. Explotan para ello un temor que deriva de algo más que la afición compartida a la caza o la idea de autodefensa: es una cuestión de identidad. Quítese a esas personas el derecho a las armas y se sentirán cultural y socialmente anuladas.
Pero si este es el núcleo de la identidad de muchos estadounidenses, hay aquí una extraña contradicción en la autopercepción nacional. La Segunda Enmienda es un concepto jurídico, y lo mismo puede decirse, en cierto sentido, de Estados Unidos. Como país de inmigrantes, Estados Unidos no se basa en una cultura o una ascendencia compartidas, sino en las leyes: estas son lo único que puede reunir a gente de tan diversa extracción cultural en torno de una empresa común.
No es extraño entonces que haya tantos abogados en Estados Unidos, y que los estadounidenses sean más pleiteadores que, por ejemplo, los japoneses, que se basan más en costumbres y tradiciones. Si en Estados Unidos hay algo así como una religión cívica, entonces la Constitución es su libro sagrado. Y ese es precisamente el carácter que los conservadores dan a las leyes fundacionales, entre ellas la Segunda Enmienda.
Subscribe to Project Syndicate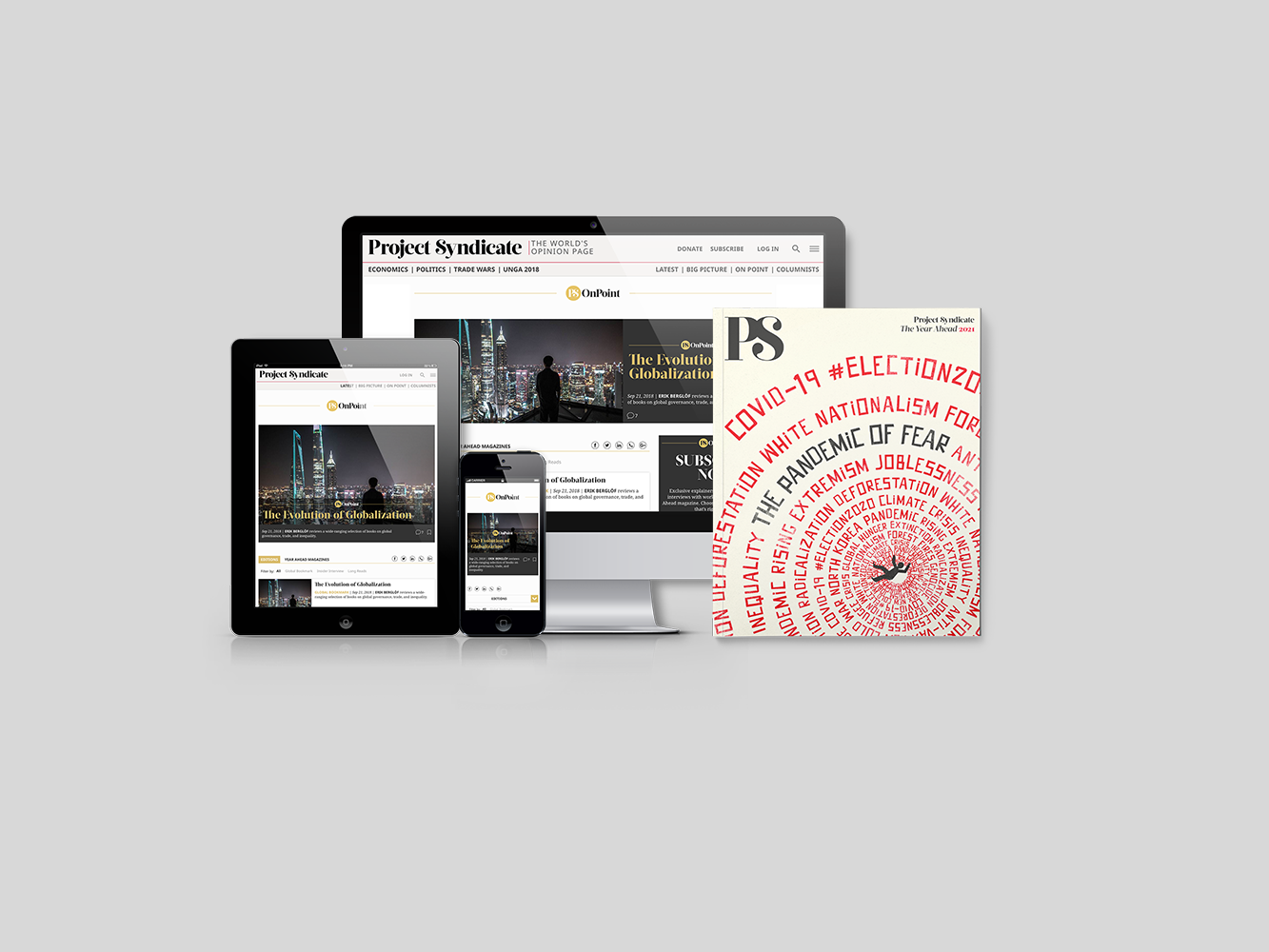 Subscribe to Project Syndicate
Enjoy unlimited access to the ideas and opinions of the world's leading thinkers, including weekly long reads, book reviews, topical collections, and interviews; The Year Ahead annual print magazine; the complete PS archive; and more. All for less than $9 a month.
Pero al mismo tiempo, muchos estadounidenses atesoran mitos nacionales (no menos fundacionales a su modo) que contradicen directamente la idea de una nación de leyes. En el western clásico, el verdadero héroe americano es el pistolero duro y rudo, el fugitivo que sigue su propia ley, el libérrimo jinete errante que cabalga hacia el atardecer a lomos de su caballo fiel con un rifle atravesado en la espalda. Es John Wayne que viene a salvar a los ciudadanos de los villanos de traje negro que con sus maldades socavan la libertad de la frontera americana.
Pero ¿quiénes son esos villanos de negro? Son los banqueros, los abogados, los hombres de negocios, los constructores de ferrocarriles, a menudo representantes de intereses de figuras poderosas en las grandes ciudades de la Costa Este. Aunque también emplean pistoleros, esos hombres de negro proceden de un mundo de contratos, de acuerdos, de "Estado grande".
La mayoría de los westerns cuentan la historia idílica de un territorio abierto donde el hombre halló la autonomía perfecta, amenazada por un Estado regido por leyes creadas por el hombre. Pero las únicas leyes que respeta el héroe del western son las que dictan Dios y su conciencia; y le es imperioso tener armas para defenderlas.
El problema con el mito americano es que este idilio rural de libertad individual plena, este estado natural, por llamarlo así, no es compatible con el Estado altamente organizado de los bancos, los tribunales, las empresas y las legislaturas. La Segunda Enmienda es una concesión al mito, oculta por el hecho de que también es una ley escrita.
Ronald Reagan entendió el anhelo mítico de muchos estadounidenses mejor que la mayoría de los presidentes, tal vez por haber actuado él mismo en multitud de westerns. Cuando proclamó que "el gobierno no es la solución del problema, el gobierno es el problema", fueron las palabras de un pistolero, aunque oficialmente hablara como el recién asumido presidente de los Estados Unidos.
En forma mucho más grosera y beligerante, Donald Trump siguió el ejemplo de Reagan. En realidad, él también es una especie de fugitivo, y en su gobierno la civilidad no tiene cabida. En muchos sentidos, Trump consiguió combinar los hábitos del forajido con los intereses del hombre de traje negro, el dirigente empresarial, el banquero, y sus representantes políticos en Washington.
Trump es un embaucador neoyorquino que sabe explotar los miedos de los amantes de las armas habitantes del "cinturón bíblico". Si Estados Unidos se debate en una guerra cultural cada vez más intensa en torno de su identidad nacional, Trump tiene una capacidad extraordinaria para personificar los peores aspectos de ambos lados de la contienda: la anomia del pistolero y la codicia del citadino.
Para superar las peligrosas fisuras que están desgarrando su sociedad, Estados Unidos necesita un presidente capaz de tender un puente sobre el abismo cultural. Y vino a elegir justo al menos apto para la tarea.
Traducción: Esteban Flamini