Warum sich Amerikas CEOs gegen die Aktionäre wenden
NEW YORK – Business Roundtable, eine Vereinigung der mächtigsten CEOs in den Vereinigten Staaten, gab diesen Monat bekannt, dass die Ära des Primats der Aktionärsinteressen vorbei sei. Wie nicht anders zu erwarten, wurde diese hochtrabende Ankündigung sowohl mit Euphorie als auch mit Skepsis aufgenommen. Bemerkenswert ist diese Äußerung allerdings weniger wegen ihres Inhalts als dafür, was sie über die Denkweise amerikanischer CEOs enthüllt. Offenbar glauben die amerikanischen Unternehmensführer, dass sie frei entscheiden können, wem sie dienen. Doch da sie als Beauftragte – und nicht als Auftraggeber – agieren, liegt diese Entscheidung nicht bei ihnen.
Die Tatsache, dass amerikanische CEOs glauben, sie könnten sich ihre Herren aussuchen, zeugt nicht nur von deren Anspruchshaltung, sondern auch vom Zustand amerikanischer Unternehmen, wo die Macht über weltumspannende Geschäftsimperien in den Händen weniger Männer (und noch viel weniger Frauen) liegt. Gemäß amerikanischem Unternehmensrecht werden die CEOs von den Mitgliedern des Aufsichtsrates eines Unternehmens bestimmt, die ihrerseits jedes Jahr von den Aktionären gewählt werden. In der Praxis jedoch bleiben die meisten Aufsichtsratsmitglieder sowie auch die von ihnen ernannten CEOs jahrelang im Amt.  
So steht beispielsweise Jamie Dimon, der auch Vorsitzender des Aufsichtsrats von Business Roundtable ist, seit über 15 Jahren an der Spitze von JPMorgan Chase. Im Widerspruch zu den Corporate-Governance-Grundsätzen, die eine Trennung der beiden Positionen empfehlen, war er die meiste Zeit sowohl CEO als auch Vorsitzender des Aufsichtsrates. 
Dadurch, dass sie den Prozess, dem sie ihre eigenen Positionen verdanken, an sich reißen, führen amerikanische CEOs die Kontrolle durch die Aktionäre ad absurdum. Business Roundtable selbst gab lange Zeit der Pluralitätswahl den Vorzug vor der Mehrheitswahl. Das heißt, dass die amtierenden Aufsichtsratsmitglieder lediglich mehr Stimmen als alle anderen und keine Mehrheit erhalten müssen. Gleichzeitig kämpfte die Organisation mit aller Macht gegen die US-Börsenaufsichtsbehörde Securities and Exchange Commission, um eine Regel zu blockieren, die es Aktionären gestatten würde, bei Abstimmungen ihre eigenen Kandidaten auf den Stimmzetteln zu platzieren. Und Business Roundtable versucht weiterhin, die Möglichkeit der Aktionäre zu schwächen, Tagesordnungspunkte für die Hauptversammlung vorzuschlagen.  
Kurzum: für Business Roundtable und die von der Organisation vertretenen CEOs war das Aktionärsprimat niemals gleichbedeutend mit Aktionärsdemokratie. Vielmehr hat das Shareholder-Value-Konzept den CEOs einen Deckmantel verschafft, um Debatten über die Unternehmensstrategie zu vermeiden, insbesondere wenn es darum ging, Alternativen zum Aktienkurs als Maßstab für die Unternehmensleistung zu erwägen. Für CEOs bedeutet der Aktienkurs alles, da er das Unternehmen vor Übernahmen schützt (die größte Bedrohung für etablierte Manager) und das eigene Gehalt steigen lässt.
Warum also sollten sich CEOs zugunsten eines Stakeholder-Governance-Ansatzes, der Beschäftigte und Umwelt auf eine Stufe mit den Aktionären stellt, gegen einen Status quo stellen, der ihnen beinahe uneingeschränkte Befugnisse verliehen hat? Die Antwort lautet, weil die Revolution ihre Kinder verschlingt. Das Primat des Aktienkurses hat nicht nur aufgehört, die CEOs auf eine Art zu schützen, wie dies einst der Fall war, sondern ist auch zu einer Bedrohung geworden. 
Subscribe now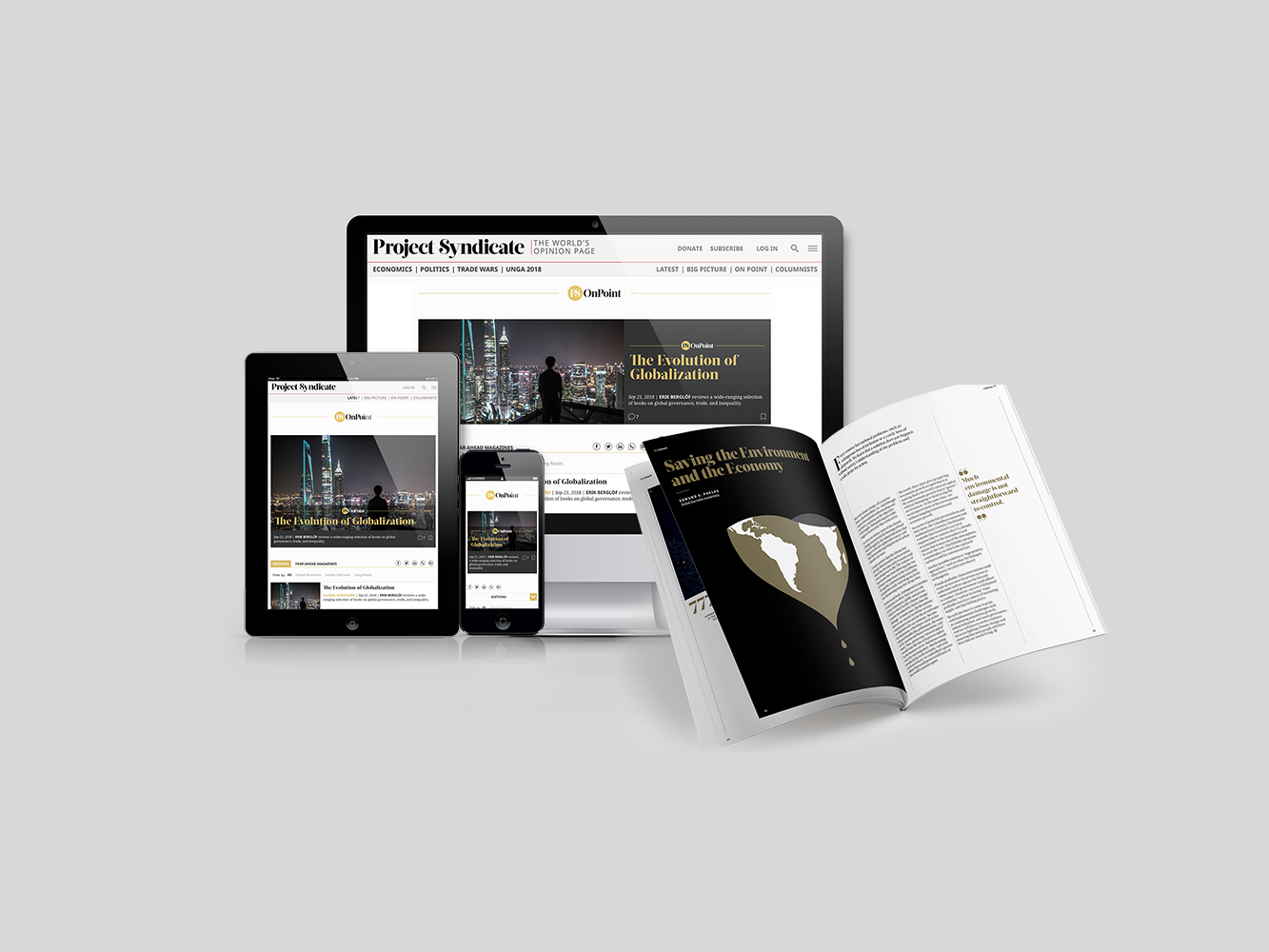 Subscribe now
Subscribe today and get unlimited access to OnPoint, the Big Picture, the PS archive of more than 14,000 commentaries, and our annual magazine, for less than $2 a week.
Schließlich ist es eine Sache, Aktionäre zu vertreten, wenn sie zu weit gestreut sind, um sich selbst zu organisieren. Ganz anders verhält es sich, wenn sich die Aktionäre zu Blöcken zusammenschließen, die über ein wirksames Vetorecht und die Fähigkeit zur Koordinierung verfügen, um gemeinsame Ziele zu verfolgen. Etwa 74 Prozent der Aktien von JPMorgan Chase befinden sich im Besitz institutioneller Anleger, von denen fünf – darunter Vanguard, BlackRock und State Street – ein Drittel der gesamten Aktien kontrollieren. Und JPMorgan ist kein Einzelfall. Aus jüngsten Untersuchungen in den USA geht hervor, dass wenige globale Vermögensverwalter die Hauptaktionäre bei fast allen der größten Finanzintermediäre, Big-Tech-Unternehmen und Fluggesellschaften sind.
Für die CEOs hat das Entstehen mächtiger Aktionärsblöcke die Situation der Corporate-Governance verändert. Angesichts der Milliarden Dollar an Ersparnissen, die investiert werden müssen, können institutionelle Anleger nicht einfach ignoriert werden. Auch wenn Vermögensverwalter sich nicht aktiv an der Unternehmensführung beteiligen, können sie dennoch ein starkes Signal an den Markt aussenden, indem sie einfach Aktien veräußern.
Jahrelang hat das Modell des Primats der Aktionärsinteressen die CEOs bewogen, mittels Auslagerung oder Personalabbau, Regulierungs- und Steuerarbitrage sowie Aktienrückkäufe Gewinne zu erwirtschaften, mit denen Aktionäre auf Kosten der Investitionen in die Zukunft der Unternehmen überhäuft wurden. Doch nun hat man endlich erkannt, dass diese Strategien eher von Vorteil für institutionelle Anleger als für die Nachhaltigkeit von Unternehmen sind.
Angesichts des Gegenwinds, den sie selbst geschaffen haben, scheinen die amerikanischen CEOs zu dem Schluss gekommen zu sein, dass Angriff die beste Verteidigung ist. Wenn sie es mit dem Abschied vom Modell des Aktionärsprimats allerdings ernst meinen, werden öffentliche Erklärungen nicht reichen. Sie werden auch rechtliche Reformen unterstützen müssen, insbesondere Maßnahmen hinsichtlich der Rechenschaftspflicht von Managern und CEOs  gegenüber ihren Auftraggebern. Dies könnte bedeuten, Mitarbeiter und andere Vertreter von Interessensgruppen in den Aufsichtsrat aufzunehmen oder Sonderprüfungen nach dem Vorbild von gemeinnützigen Unternehmen durchzuführen.
So oder so: wenn das neue Stakeholder-Modell mehr als die alte Farce von der "Aktionärsdemokratie" werden soll, müssen die Aktionäre als Auftraggeber selbst in die Etablierung des neuen Regimes einbezogen werden. Wenn wir es den Beauftragten überlassen, darüber zu entscheiden, werden wir genau dort enden, wo wir begonnen haben.  
Aus dem Englischen von Helga Klinger-Groier