Skrytý dluh Ameriky
,
WASHINGTON, DC – Bývalý americký ministr financí Lawrence H. Summers nedávno poznamenal, že "fiskální stimulace je jako droga, vůči níž se vytváří odolnost; k zachování konstantního růstu se dávky deficitů musí zvyšovat". Lidé jako Summers se schodků obávají, protože pochybují, že peníze, které si vláda půjčuje, se utrácejí tak, aby dlouhodobý růst HDP zvedly nad růst dluhu. Pokud se složení výdajů nezmění, poměr zadlužení k HDP nadále poroste, což by věstilo katastrofu.
Jiní takové obavy nesdílejí. Na politické levici nositel Nobelovy ceny Paul Krugman například tvrdí, že v "zemi, která vypadá jako Spojené státy, je dluhová krize principiálně nemožná". Na pravici John Tamny, editor časopisu Forbes pro politickou ekonomii, říká: "Nedejte na nekonečné řečnění o zkáze, na rozpočtových schodcích skutečně nezáleží."
Avšak třebaže úsudky nad udržitelností amerického vládního dluhu se liší, obě strany přijímají běžné určování jeho výše jako přesné. To je chyba – a možná katastrofální.
Rozpočtový úřad Kongresu (CBO) nedávno oznámil, že schodek federálního rozpočtu za prvních deset měsíců současného fiskálního roku byl o 116 miliard dolarů vyšší než za stejné období loni. CBO teď odhaduje, že do roku 2020 roční deficit dosáhne bilionu dolarů. To je znepokojující, leč neodráží to krutou pravdu. Roční schodek téměř jistě překonal hranici bilionu dolarů už loni.
Abychom pochopili proč, představme si Ameriku jako dům s děravou střechou. Kdybyste chtěli takový dům prodat zájemci, který by nákup financoval hypotékou, federální realitní právo by vyžadovalo, abyste si na dům nechali udělat cenový odhad, který by ukázal, že střecha potřebuje opravy. Zanedbanou údržbu v takovém příběhu nelze přehlížet. Zákon vyžaduje, abyste přiznali a uhradili skryté náklady na opravu střechy. Jinak kupujícího okrádáte.
Pravda, na rozdíl od hypotéky, již máte v bilanci, údržbu střechy možná nepovažujete za běžná pasiva. Jenže když ji odkládáte, neznamená to, že to zmizí. Pořád je to reálný dluh – jen se nepromítá do účetnictví.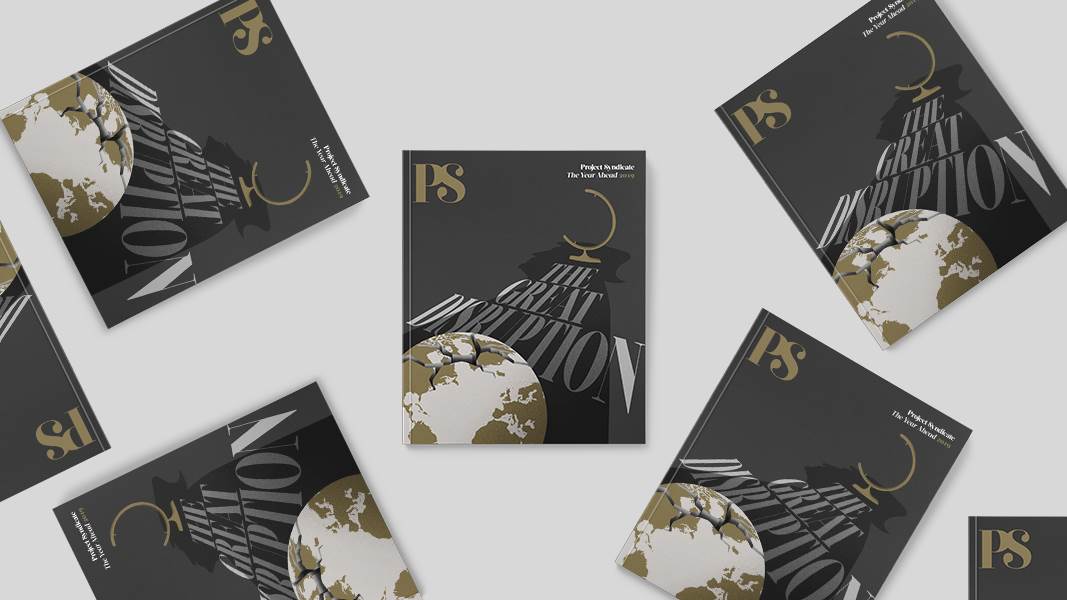 The Year Ahead 2019
Featuring commentaries by Joseph Stiglitz, Sri Mulyani Indrawati, Angus Deaton, Célestin Monga, Jean-Claude Juncker, and other leading thinkers. Now available for pre-order.
Federální vláda má také dluh, jenž není zaúčtován a o němž není často slyšet. Jako dluh je zaúčtováno 15,6 bilionu dolarů, držených veřejností ve formě dluhopisů ministerstva financí USA. Mezi dluhy, které nejsou zaúčtované, patří odložené výdaje na údržbu silnic, vodohospodářských soustav a 54 560 konstrukčně narušených mostů, jakož i na dosud nevybudované soustavy nízkouhlíkové energetiky nezbytné ke zmírnění katastrofálních účinků změny klimatu. A to jsou jen dva obecné příklady.
Jak vysoký skrytý dluh USA tedy existuje? Prozatím musíme spoléhat na hrubé odhady. Třeba podle zprávy Americké společnosti stavebních inženýrů (ASCE) z roku 2016 by rekonstrukce rozpadající se americké infrastruktury vyšla na 5,2 bilionu dolarů. Podle zprávy Mezinárodní energetické agentury (IEA) z roku 2014 a našich vlastních výpočtů založených na podílu USA na celosvětových emisích CO2 by přechod k systému čisté energie stál dalších 6,6 bilionu dolarů. Dohromady se jedná o 11,8 bilionu dolarů inflačně neočištěných nezaúčtovaných závazků.
Jistěže, tyto dluhy nejsou výlučně federálními pasivy. V minulosti za většinu infrastrukturních a klimatických výdajů zodpovídaly státní a místní orgány. Vlády států USA, už teď zatížené více než třemi biliony dolarů komunálních dluhů, však drtí rozsah jejich závazků plynoucích z odložené údržby a až nedávno zdokumentovaných nákladů na zmírňování změny klimatu. Jelikož však změna klimatu a infrastrukturní bezpečnost jsou spíš celostátní než lokální témata, zodpovědnost za tyto dluhy ve výši 11,8 bilionu dolarů v oblasti infrastruktury a životního prostředí nese v posledku federální vláda. Právě ony jsou "děravou střechou" USA.
Cifra z roku na rok stoupá, protože jak dál chátrají mosty, náklady na jejich opravy rostou, a jak se zvedají hladiny moří, šplhají teploty a lesní požáry jsou čím dál horší, zmírňování škod vyjde dráž. Ostatně ASCE svůj odhad chybějících amerických ročních investic do infrastruktury zvýšila v letech 2012 až 2016 o 221 miliard dolarů – zhruba 55 miliard dolarů ročně. IEA zase v letech 2012 až 2014 zvýšila odhadované náklady na přechod k systému čisté energie o zhruba 270 miliard dolarů ročně. Dohromady inflačně očištěný nezaúčtovaný schodek dosáhl 345 miliard dolarů – jen v důsledku odkládání potřebných výdajů do infrastruktury a klimatického zmírňování.
Federální schodek USA v roce 2017 činil 665 miliard dolarů, uvažujeme-li částku, o niž se zvýšil dluh, který se promítá do účetnictví. Kdybychom započetli dluh související s infrastrukturou a klimatem, který se neúčtuje, úhrnný schodek za rok 2017 by přesáhl bilion dolarů. Ano, jsou to jen hrubé propočty, ale ukazují na naléhavou otázku: Proč USA nepočítají své skryté dluhy?
Stručná odpověď zní, že to nevyžaduje zákon. Federální "dluhový limit" nebyl nikdy pevnou konstrukcí a pod tlakem se stal houbovitým "závěsným stropem", který vládě umožňuje půjčit si, kolik chce. Současně se kongresové pravidlo, které mělo zákazem nárůstů schodku přes 1,5 bilionu dolarů během desetileté lhůty zajistit fiskální zodpovědnost, stalo účetním trikem jak se vyhnout zodpovědnosti za období od 11. roku.
Jenže tak jako okrádáme kupce domu, když mu zatajíme děravou střechu a neuhradíme ji, okrádáme budoucí generace Američanů, když přehlížíme úplný rozsah vládních závazků. Dokud se nebudou počítat všechny dluhy, nedokážeme ani začít zjišťovat, zda mají fiskální politiky pozitivní či negativní účinky na budoucí růst.
Z angličtiny přeložil David Daduč