La peligrosa obsesión de Estados Unidos con Irán
NUEVA YORK – La orden del presidente estadounidense Donald Trump de asesinar al general iraní Qassem Suleimani mientras estaba de misión oficial en Irak fue muy elogiada en el patriotero Partido Republicano de Trump. La matanza gubernamental de funcionarios, clérigos y periodistas extranjeros se ha vuelto común. Pero hay algo especial en el ansia asesina de Estados Unidos contra Irán. Es una obsesión que ya lleva cuarenta años y que ahora puso a ambos países al borde de la guerra.
La fijación de Estados Unidos con Irán se remonta a la Revolución Islámica de 1979, cuando estudiantes iraníes tomaron la embajada estadounidense en Teherán y mantuvieron a 52 estadounidenses de rehenes por más de un año. Esa experiencia traumática generó en los políticos estadounidenses una imposibilidad psicológica para calibrar las políticas de Estados Unidos. Explica entre otras cosas la nueva amenaza de Trump de cometer un crimen de guerra destruyendo 52 blancos en Irán (incluidos sitios culturales), uno por cada uno de los rehenes de 1979, si Irán toma represalias por el asesinato de Suleimani.
Trump se arroga el derecho de asesinar a un dirigente en un país extranjero y de cometer crímenes de guerra si ese país toma revancha. Pero esta criminalidad es muy aplaudida en Estados Unidos. Es reflejo de una especie de trastorno por estrés postraumático en el sistema político estadounidense, al menos en la derecha. Es similar a la imprudente andanada de guerras que inició Estados Unidos en todo Medio Oriente después de los ataques terroristas del 11 de septiembre de 2001.
Este frenesí se agrava por el hecho de que Trump sufre un trastorno psicológico. Recordemos su famosa bravata, cuando dijo que podía pegarle un tiro a alguien en la Quinta Avenida "y no perder ni un solo voto". Con la orden de matar a Suleimani, es evidente que está decidido a poner esa afirmación a prueba.
Lo que la mayoría de los estadounidenses y buena parte de la élite política del país no logran comprender es que Estados Unidos cometió muchos más crímenes contra Irán que viceversa. Estados Unidos creó un enemigo, en forma deliberada e imprudente, como resultado exclusivamente de desaciertos propios.
Analicemos los principales hechos desde inicios de los cincuenta.
Subscribe now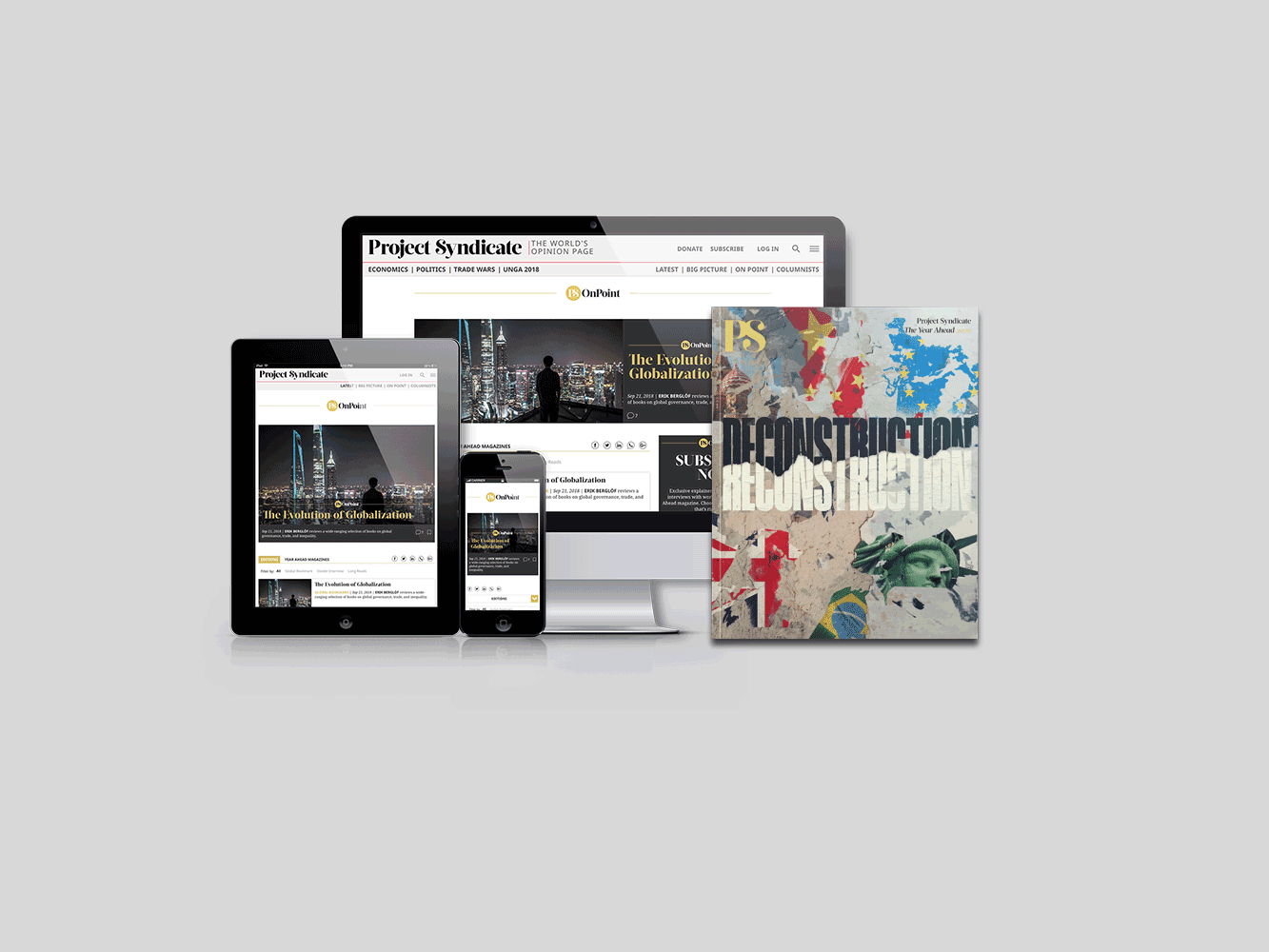 Subscribe now
Subscribe today and get unlimited access to OnPoint, the Big Picture, the PS archive of more than 14,000 commentaries, and our annual magazine, for less than $2 a week.
En primer lugar, en 1953 Estados Unidos y el Reino Unido derribaron el gobierno iraní, tras el intento del primer ministro elegido democráticamente, Mohammad Mossadegh, de recuperar el control del petróleo iraní, que había sido capturado por el Imperio Británico. A continuación Estados Unidos reemplazó el derrocado gobierno democrático con el régimen autoritario del shah Mohammad Reza Pahlavi, que duró un cuarto de siglo (entre 1953 y 1978), sostenido por la brutal agencia de inteligencia y policía secreta SAVAK. La toma de la embajada estadounidense en Teherán por estudiantes iraníes se produjo cuando el shah depuesto recibió permiso para ingresar a Estados Unidos para recibir tratamiento médico.
Al año siguiente, Estados Unidos armó y alentó al Irak de Saddam Hussein para que invadiera Irán, lo que provocó una guerra que duró casi una década y en la que murieron unos 500 000 iraníes. En 2014 unos 75 000 iraníes todavía estaban en tratamiento por lesiones derivadas de los ataques con armas químicas que empleó Saddam.
Estados Unidos también atacó blancos civiles. En 1988, la Armada estadounidense derribó el vuelo 655 de Iran Air (un Airbus A300 fácilmente identificable si Estados Unidos hubiera tomado las debidas precauciones) y mató a las 290 personas que viajaban a bordo. Y en 1995, Estados Unidos sometió a la población iraní a duras sanciones económicas que no sólo no se eliminaron nunca, sino que se endurecieron con el correr del tiempo.
Esto continuó incluso después del 11‑S. Irán apoyó la invasión liderada por Estados Unidos a Afganistán para deponer a los talibanes, y también apoyó al nuevo presidente con respaldo estadounidense, Hamid Karzai. Pero en enero de 2002, el presidente estadounidense George W. Bush incluyó a Irán en un "Eje del Mal" junto con el Irak de Saddam y Corea del Norte.
Asimismo, en vez de presionar a todos los países de Medio Oriente, incluido Israel (que según se calcula posee unas 80 ojivas nucleares), para que cumplan el Tratado de No Proliferación Nuclear y colaboren con los esfuerzos para crear una región desnuclearizada, Estados Unidos presionó exclusivamente a Irán.
Luego, en 2015, Estados Unidos (con el presidente Barack Obama), el RU, Francia, China, Rusia y Alemania negociaron un acuerdo con Irán por el cual este se comprometió a poner fin al reprocesamiento de material nuclear a cambio del levantamiento de sanciones económicas de parte de Estados Unidos y otros países. El pacto nuclear (cuyo nombre formal es Plan de Acción Integral Conjunto) recibió el apoyo unánime del Consejo de Seguridad de Naciones Unidas. Pero para Mike Pompeo, secretario de Estado de los Estados Unidos, el PAIC fue un acto de apaciguamiento. Trump lo repudió en forma unilateral (y aislada) en 2018 y a continuación endureció drásticamente las sanciones.
El propósito de ese endurecimiento no es cambiar la conducta de Irán, sino aplastar la economía iraní en un intento de desestabilizar el régimen. Irán se encuentra en una depresión inducida por Estados Unidos, con una caída del PIB del 14% entre 2017 y 2019, una inflación que llegó al 36% en 2019 (ambas cifras según cálculos recientes del FMI) y una grave escasez de medicinas y otros bienes vitales. En tanto, pese a haber repudiado el PAIC, Estados Unidos no dejó de exigir que Irán cumpla sus términos.
Aparentemente ignorante de esta historia y gobernado por un presidente emocionalmente desequilibrado que cree que puede cometer impunemente un asesinato a plena luz del día, Estados Unidos sigue actuando un trauma psicológico de hace cuarenta años.
En este momento, el mundo debe recordar las sabias y duraderas palabras de una clase muy diferente de presidente estadounidense. En junio de 1963, pocos meses antes de caer él mismo víctima de un asesino, John F. Kennedy pronunció estas palabras ante el parlamento irlandés:
"(…) más allá de los abismos y de las barreras que hoy nos dividen, debemos recordar que no hay enemigos permanentes. La hostilidad hoy es un hecho, pero no es una ley inexorable. La realidad suprema de nuestro tiempo es nuestra indivisibilidad como hijos de Dios y nuestra vulnerabilidad común en este planeta."
Nada impide a Irán y Estados Unidos estar en paz. Sobre la base del acuerdo nuclear de 2015 y los muchos intereses compartidos de ambos países, todavía es posible una relación diferente. Pero con una represalia iraní ya iniciada, es especialmente urgente que la Unión Europea no siga al imprudente gobierno de Trump a una espiralización de la escalada que pueda terminar en guerra.
Traducción: Esteban Flamini