Amerikas gefährliche Iran-Besessenheit
NEW YORK – US-Präsident Donald Trumps Anordnung zur Tötung des iranischen Generals Qassem Suleimani, während sich dieser auf einer offiziellen Mission im Irak aufhielt, wurde in Trumps hurrapatriotischer Republikanischer Partei weithin begrüßt. Staatlich sanktionierte Morde an ausländischen Regierungsvertretern, Klerikern und Journalisten sind inzwischen weit verbreitet. Doch ist etwas Besonderes an Amerikas Blutdurst gegenüber dem Iran. Es ist eine bereits 40 Jahre währende Besessenheit, die die USA und den Iran nun an den Rand eines Krieges geführt hat.
Die US-Fixiertheit auf den Iran reicht zurück zur Islamischen Revolution des Jahres 1979, als iranische Studenten die US-Botschaft in Teheran besetzten und dort 52 Amerikaner mehr als ein Jahr lang als Geiseln festhielten. Diese traumatische Erfahrung hat es für amerikanische Politiker psychologisch unmöglich gemacht, eine Politik nach Augenmaß zu verfolgen. Sie ist beispielsweise der Grund dafür, warum Trump für den Fall iranischer Vergeltungsmaßnahmen wegen des Mordes an Suleimani nun mit dem Kriegsverbrechen der Zerstörung von 52 Zielen im Iran, darunter Kulturstätten, droht – einem für jede der Geiseln des Jahres 1979.
Trump nimmt für sich das Recht in Anspruch, ein Mitglied der iranischen Führungsriege eines anderen Landes zu ermorden und Kriegsverbrechen zu begehen, falls dieses Land Vergeltung übt. Trotzdem stößt dieses kriminelle Verhalten in den USA weithin auf Zustimmung. Es spiegelt eine Art posttraumatischer Belastungsstörung des politischen Systems der USA zumindest bei der politischen Rechten wider und ähnelt Amerikas unverantwortlicher Einleitung von Kriegen im Mittleren Osten nach den Terroranschlägen vom 11. September 2001.
Die Tatsache, dass Trump psychologisch gestört ist, verstärkt diese Wut. Man erinnere sich, wie er prahlte, er könne jemanden auf der Fifth Avenue niederschießen "und keine Wählerstimmen einbüßen". Er scheint entschlossen, diese These mit seiner Anordnung zur Ermordung Suleimanis auf die Probe zu stellen.
Was der größte Teil der amerikanischen Öffentlichkeit und auch ein großer Teil der politischen Elite des Landes dabei nicht verstehen, ist, dass die USA deutlich mehr Verbrechen gegenüber dem Iran begangen haben als umgekehrt. Die USA haben sich vorsätzlich in unverantwortlicher Weise allein aufgrund ihrer eigenen fehlgeleiteten Handlungen einen Feind gemacht.
Man betrachte die zentralen Meilensteine seit Anfang der 1950er Jahre.
Subscribe now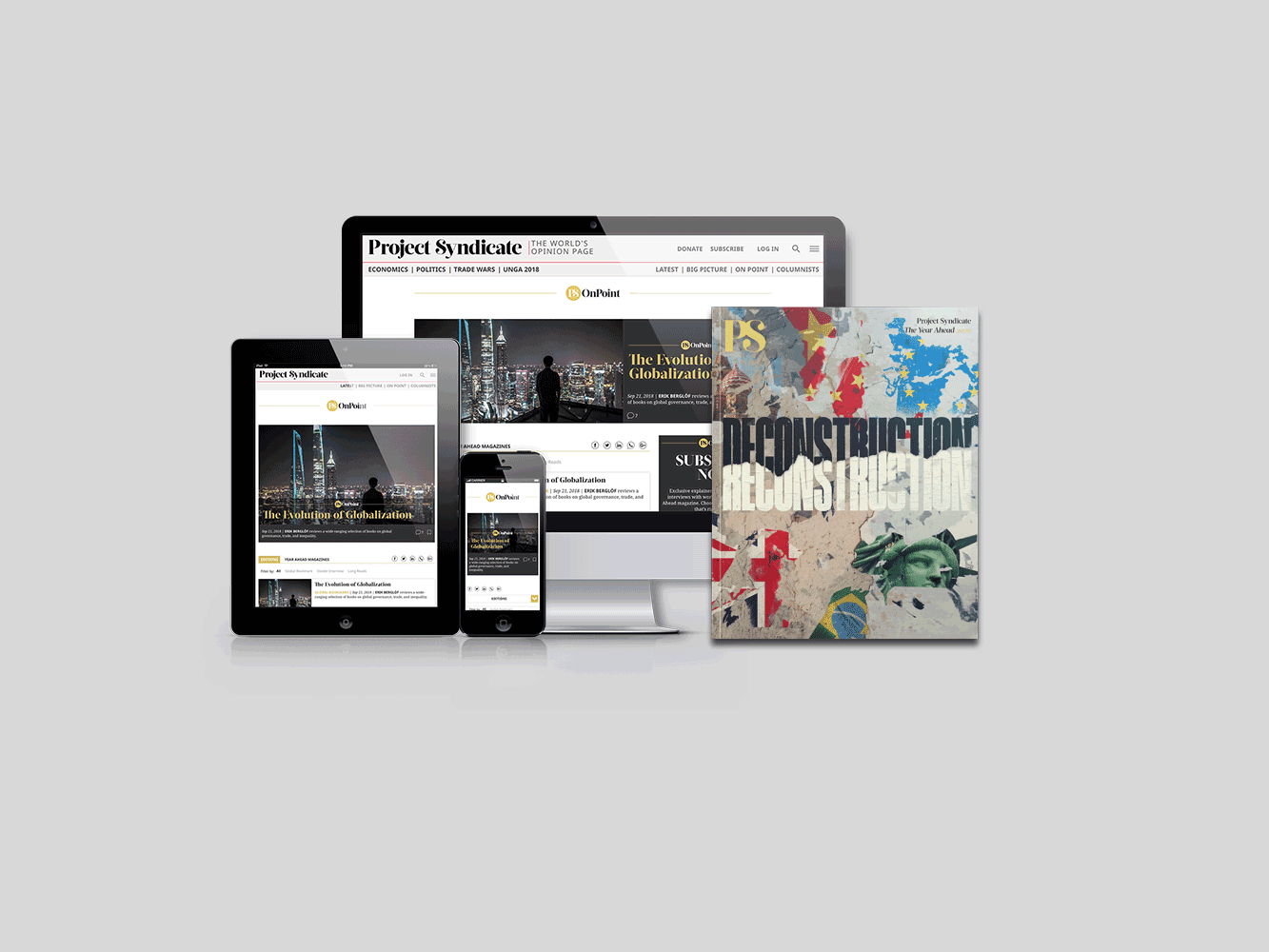 Subscribe now
Subscribe today and get unlimited access to OnPoint, the Big Picture, the PS archive of more than 14,000 commentaries, and our annual magazine, for less than $2 a week.
Zuerst stürzten die USA und Großbritannien 1953 die iranische Regierung, nachdem der demokratisch gewählte Ministerpräsident Mohammad Mossadegh Schritte eingeleitet hatte, um wieder die Kontrolle über das vom britischen Weltreich vereinnahmte iranische Öl zu erlangen. Die USA etablierten dann anstelle der von ihr gestürzten Demokratie das autoritäre Regime von Mohammad Reza Schah Pahlavi, der während des Vierteljahrhunderts von 1953 bis 1978 von der SAVAK (seiner brutalen Geheimdienstbehörde und Geheimpolizei) gestützt wurde. Die iranischen Studenten besetzten die US-Botschaft in Teheran, nachdem der gestürzte Schah zur ärztlichen Behandlung von den USA aufgenommen wurde.
Im folgenden Jahr bewaffneten die USA Saddam Husseins Irak und ermutigten ihn, im Iran einzufallen. Dies löste einen fast ein Jahrzehnt dauernden Krieg aus, bei dem rund 500.000 Iraner ums Leben kamen. Noch 2014 wurden rund 75.000 Iraner wegen Verletzungen behandelt, die sie bei den Chemiewaffenangriffen Saddams erlitten hatten.
Die USA griffen zudem zivile Ziele an. So schoss das US-Militär 1988 den Flug Iran Air 655 ab, der problemlos als Airbus A300 erkennbar gewesen wäre, wenn die USA geeignete Vorsichtsmaßnahmen ergriffen hätte. Alle 290 Menschen an Bord kamen dabei ums Leben. Und 1995 wurden gegen die iranische Bevölkerung schwere US-Wirtschaftssanktionen verhängt, die nie aufgehoben, sondern im Laufe der Zeit nur immer weiter verschärft wurden.
Dies setzte sich selbst nach dem 11. September fort. Der Iran unterstützte die US-geführte Invasion Afghanistans mit dem Ziel, die Taliban zu vertreiben, und auch den neuen, von den USA gestützten Präsidenten Hamid Karzai. Doch im Januar 2002 bezeichnete US-Präsident George W. Bush den Iran als Teil der "Achse des Bösen", zusammen mit Saddams Irak und Nordkorea.
In ähnlicher Weise setzten die USA, statt alle Länder des Mittleren Ostens einschließlich Israels (das über schätzungsweise 80 Atomsprengköpfe verfügt) unter Druck zu setzen, sich an den Atomwaffensperrvertrag zu halten und die Bemühungen zur Schaffung einer atomwaffenfreien Region zu unterstützen, ausschließlich den Iran unter Druck.
Im Jahr 2015 dann handelten die USA unter Präsident Barack Obama, Großbritannien, Frankreich, China, Russland und Deutschland ein Abkommen mit dem Iran aus, in dessen Rahmen sich der Iran bereiterklärte, seine nukleare Aufbereitung im Tausch gegen die Aufhebung der Wirtschaftssanktionen durch die USA und andere zu beenden. Der Sicherheitsrat der Vereinten Nationen unterstützte das offiziell als "Gemeinsamer umfassender Aktionsplan" (JCPOA) bekannte Nuklearabkommen einstimmig. Doch laut US-Außenminister Mike Pompeo war das JCPOA ein Akt der Beschwichtigungspolitik. Trump widerrief 2018 den Vertrag für die USA (das einzige Land, das dies tat) einseitig und verschärfte anschließend die US-Sanktionen drastisch.
Der Zweck der strikteren Sanktionen besteht nicht darin, das iranische Verhalten zu ändern, sondern die iranische Wirtschaft zu zerstören, um das Regime zu destabilisieren. Der Iran durchlebt derzeit eine von den USA herbeigeführte Depression: Das BIP ist zwischen 2017 und 2019 um 14% gesunken, die Inflation lag in 2019 bei 36% (beides laut jüngsten IWF-Schätzungen), und es herrscht ein ernster Mangel an Medikamenten und anderen lebenswichtigen Gütern. Zugleich beharren die USA trotz ihres Rücktritts vom JCPOA darauf, dass der Iran dessen Bedingungen weiter einhalten müsse.
Die USA leben – scheinbar ohne Bewusstsein dieser Geschichte und unter Führung eines emotional gestörten Präsidenten, der glaubt, er könne vor aller Augen einen Mord begehen und damit durchkommen – ein 40 Jahre altes psychologisches Trauma aus.
Die Welt sollte sich in diesem Moment an die klugen und unvergessenen Worte eines sehr anderen Typs von US-Präsidenten erinnern. Im Juni 1963, nur wenige Monate, bevor er selbst einem Attentäter zum Opfer fiel, sagte John F. Kennedy in einer Ansprache vor dem irischen Parlament:
[Ü]ber die Klüfte und Barrieren hinweg, die uns heute trennen, müssen wir uns daran erinnern, dass es keine dauerhaften Feinde gibt. Die heutige Feindseligkeit ist ein Faktum, aber sie ist nicht herrschendes Recht. Die bedeutendste Wirklichkeit unserer Zeit ist unsere Untrennbarkeit als Kinder Gottes und unsere gemeinsame Verletzlichkeit auf diesem Planeten.
Es gibt keinen Grund, warum zwischen dem Iran und den USA kein Frieden herrschen könnte. Ein Aufbau auf dem Nuklearabkommen von 2015 und ihren vielen gemeinsamen Interessen würde trotz allem eine neue Beziehung ermöglichen. Doch angesichts bereits begonnener iranischer Vergeltungsmaßnahmen ist es nun besonders dringlich, dass die Europäische Union der verantwortungslosen Trump-Regierung nicht in eine Eskalationsspirale folgt, die zum Krieg führen könnte.
Aus dem Englischen von Jan Doolan