Amérique-Iran, l'obsession dangereuse
NEW YORK – Après avoir ordonné l'assassinat du général Qassem Soleimani, alors que celui-ci se trouvait en mission officielle en Irak, le président américain Donald Trump a été largement félicité par un Parti républicain très patriote. Les assassinats dictés par les gouvernements contre des dirigeants étrangers, chefs religieux et autres journalistes sont monnaie courante dans le monde d'aujourd'hui. La soif américaine de sang iranien est néanmoins toute particulière. C'est en effet une obsession vieille de 40 ans qui pousse actuellement l'Amérique et l'Iran au bord de la guerre.
La psychose des États-Unis vis-à-vis de l'Iran remonte à la Révolution islamique de 1979, lors de laquelle des étudiants iraniens ont assailli l'ambassade américaine à Téhéran, et détenu en otages 52 ressortissants américains pendant plus d'un an. Ce traumatise a rendu psychologiquement impossible pour les dirigeants américains tout calibrage de leurs politiques. C'est ainsi que Trump menace depuis peu (ce qui serait un crime de guerre) de détruire en Iran 52 cibles parmi lesquelles des sites culturels, une pour chaque otage de 1979, si Téhéran décide de venger l'assassinat de Soleimani.
Trump se prévaut du droit d'éliminer un dirigeant dans un pays étranger, puis de commettre un crime de guerre si l'Iran se livre à des représailles. Et cette criminalité est largement applaudie aux États-Unis, ce qui illustre l'existence d'un syndrome de stress post-traumatique dans le système politique américain, du moins à droite, comparable au déclenchement hasardeux par l'Amérique de guerres au Moyen-Orient après les attentats terroristes du 11 septembre 2001.
L'instabilité psychologique propre à Donald Trump ajoute à cette furie. N'oublions pas la célèbre déclaration du président américain selon laquelle il pourrait abattre quelqu'un sur la Cinquième avenue « sans perdre aucun électeur ». Désormais commanditaire de l'assassinat de Soleimani, il semble déterminé à mettre cette déclaration à l'épreuve.
Ce que l'opinion américaine et la plupart des élites politiques aux États-Unis ne parviennent pas à saisir, c'est que l'Amérique a commis bien plus de crimes contre l'Iran que l'inverse. Les États-Unis ont volontairement et très imprudemment créé un ennemi, pour aucune autre raison que leurs propres agissements malavisés.
Revenons sur les étapes majeures survenues depuis le début des années 1950.
Subscribe now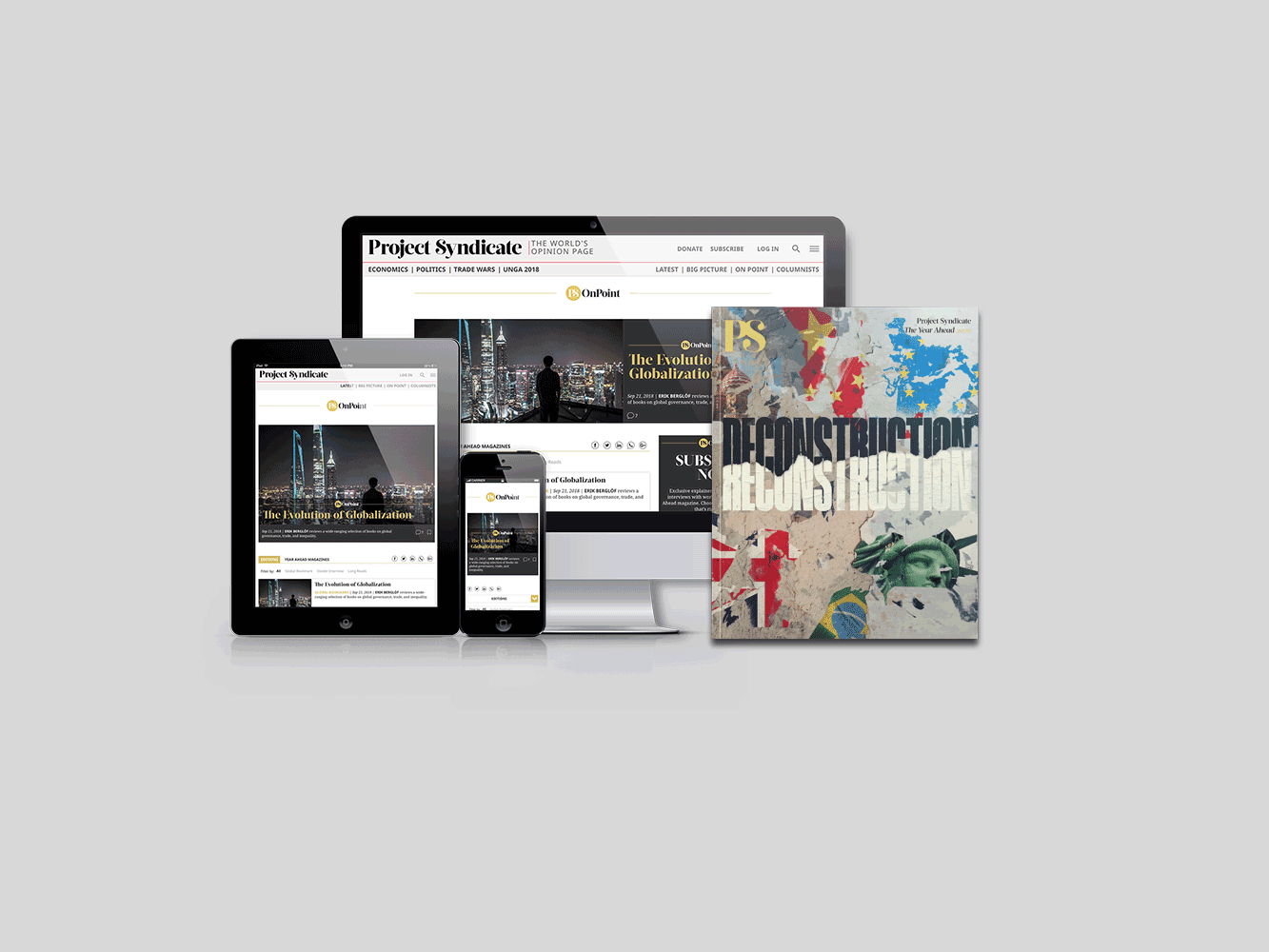 Subscribe now
Subscribe today and get unlimited access to OnPoint, the Big Picture, the PS archive of more than 14,000 commentaries, and our annual magazine, for less than $2 a week.
Pour commencer, les États-Unis et le Royaume-Uni renversent le gouvernement iranien en 1953, après que le Premier ministre démocratiquement élu Mohammad Mossadegh ait œuvré pour reprendre le contrôle du pétrole iranien, dont l'empire britannique a pris possession. L'Amérique remplace ensuite la démocratie renversée en installant le régime autoritaire du Shah Mohammad Reza Pahlavi, soutenu par la SAVAK, violent organe de renseignement et de police secrète. Ce régime restera en place pendant un quart de siècle, de 1953 à 1978. Les étudiants iraniens occuperont l'ambassade de Téhéran après le départ du Shah, admis aux États-Unis pour traitement médical.
L'année suivante, les États-Unis arment et encouragent l'Irak de Saddam Hussein à envahir l'Iran, déclenchant une guerre longue de près d'une décennie, qui fera environ 500 000 morts chez les Iraniens. En 2014, quelque 75 000 Iraniens seront encore soignés pour des blessures liées aux attaques chimiques employées par Saddam.
Les États-Unis frapperont également des cibles civiles. En 1988, l'armée américaine abat l'avion de ligne Iran Air 655, pourtant facilement identifiable comme un Airbus A300 si les Américains avaient pris les précautions adaptées, tuant 290 passagers. Puis en 1995, la population iranienne devient soumise à de lourdes sanctions économiques américaines, qui depuis n'ont jamais été levées, et qui au contraire se sont resserrées au fil du temps.
La dynamique se poursuivra après les attentats du 11 septembre. L'Iran soutiendra l'invasion américaine en Afghanistan, destinée à éliminer les talibans, puis approuvera le nouveau président mis en place par les États-Unis, Hamid Karzai. Pourtant, en janvier 2002, le président américain George W. Bush décrira l'Iran comme partie intégrante de « l'Axe du mal », aux côtés de l'Irak de Saddam et de la Corée du Nord.
De même, plutôt que de faire pression sur tous les pays du Moyen-Orient, Israël inclus (qui possède d'après les estimations 80 ogives nucléaires), pour que ceux-ci se conforment au Traité de non-prolifération des armes nucléaires, et plutôt que d'œuvrer pour une région entièrement dénucléarisée, les États-Unis exerceront la pression exclusivement sur l'Iran.
Puis en 2015, les États-Unis du président Barack Obama, aux côtés du Royaume-Uni, de la France, de la Chine, de la Russie et de l'Allemagne, négocieront avec l'Iran un accord en vertu duquel le régime de Téhéran consentira à cesser ses activités de retraitement nucléaire en échange d'une levée des sanctions économiques américaines et étrangères. Le Conseil de sécurité des Nations Unies soutiendra unanimement l'accord nucléaire, officiellement baptisé Plan d'action global conjoint (JCPOA). Le secrétaire d'État américain Mike Pompeo lui-même qualifiera le JCPOA de nouvelle apaisante. Or, voici que Trump sortira de l'accord en 2018, l'Amérique étant le seul pays signataire à s'en retirer, pour ensuite resserrer dramatiquement les sanctions américaines.
L'alourdissement des sanctions n'a pas pour objectif de modifier les comportements de l'Iran, mais d'anéantir l'économie iranienne, dans une démarche de déstabilisation du régime. L'Iran connaît désormais une dépression engendrée par les États-Unis, son PIB ayant chuté de 14 % entre 2017 et 2019, et l'inflation ayant atteint 36 % en 2019 (deux pourcentages issus des récentes estimations du FMI), sur fond de graves pénuries de médicaments et autres produits vitaux. Pendant ce temps, pourtant sortis du JCPOA, les États-Unis continuent d'insister pour que l'Iran se conforme à leurs conditions.
Ne semblant avoir aucune conscience de l'histoire, et conduits par un président émotionnellement déséquilibré, persuadé de pouvoir commettre impunément un meurtre en plein jour, les États-Unis agissent encore aujourd'hui sur la base d'un traumatisme psychologique vieux de 40 ans.
Le monde doit aujourd'hui se remémorer les paroles judicieuses et intemporelles d'un président américain taillé dans une toute autre étoffe. En juin 1963, quelques mois seulement avant d'être victime de son assassin, John F. Kennedy s'adresse au Parlement irlandais :
Au-delà des golfes et des barrières qui nous divisent, nous ne devons pas oublier qu'il n'existe aucun ennemi permanent. L'hostilité est aujourd'hui une réalité, mais pas une règle absolue. La réalité suprême de notre époque réside dans notre indivisibilité en tant qu'enfants de Dieu, et dans notre vulnérabilité commune sur cette planète.
Aucune raison ne saurait justifier l'impossibilité d'une paix entre l'Iran et les États-Unis. En construisant sur les fondations de l'accord nucléaire de 2015, et sur les nombreux intérêts communs aux deux pays, une relation nouvelle est encore possible. Les représailles iraniennes étant malheureusement en cours de préparation, il est aujourd'hui particulièrement crucial que l'Union européenne ne suive pas l'imprudente administration Trump dans son escalade susceptible de conduire à la guerre.
Traduit de l'anglais par Martin Morel