Estados Unidos, una superpotencia en pánico
BERKELEY – A las superpotencias globales siempre les costó reconocer su decadencia relativa y lidiar con retadores en ascenso. Hoy Estados Unidos se halla en esa situación con China. Hace un siglo y medio, la Gran Bretaña imperial enfrentó una competencia similar de Estados Unidos. Y en el siglo XVII, la República Holandesa fue la superpotencia e Inglaterra el retador.
La historia sugiere que la superpotencia global debe intentar un aterrizaje suave, lo cual incluye trabajar con su sucesor probable para asegurarse un lugar cómodo en el mundo una vez terminado su dominio. Lamentablemente, el presidente estadounidense Donald Trump no es historiador. Y su estrategia incoherente y confrontativa de cara a China puede perjudicar seriamente los intereses de Estados Unidos a largo plazo.
Como antes Gran Bretaña y la República Holandesa, hoy Estados Unidos es la potencia militar dominante, y su alcance es global. Tiene algunas de las industrias más productivas del mundo, y domina el comercio internacional y las finanzas.
Pero, igual que sus predecesoras, Estados Unidos ahora tiene frente a sí una potencia en ascenso: un país confiado y ambicioso con una población más grande, hambriento de riqueza y predominio global, convencido de tener el destino manifiesto de suplantar a la potencia hegemónica actual. Y a menos que pase algo extraordinario, la continuidad del ascenso del retador está prácticamente garantizada.
Inevitablemente, surgirán conflictos. La potencia en alza quiere más acceso a los mercados y a la propiedad intelectual que el que está dispuesta a proveer la potencia establecida. Y lo que la potencia establecida no conceda, el retador tratará de tomarlo por sus propios medios. Además, la superpotencia en ascenso quiere un grado de influencia en los organismos internacionales que se corresponda con el poder fundamental que tendrá dentro de una generación, no con el que tiene ahora.
Son desacuerdos legítimos, y las dos potencias tendrán que manejarlos promoviendo y defendiendo sus respectivos intereses. Pero estas tensiones no sobrepasan el interés compartido de ambos países en la paz y en la prosperidad.
Subscribe now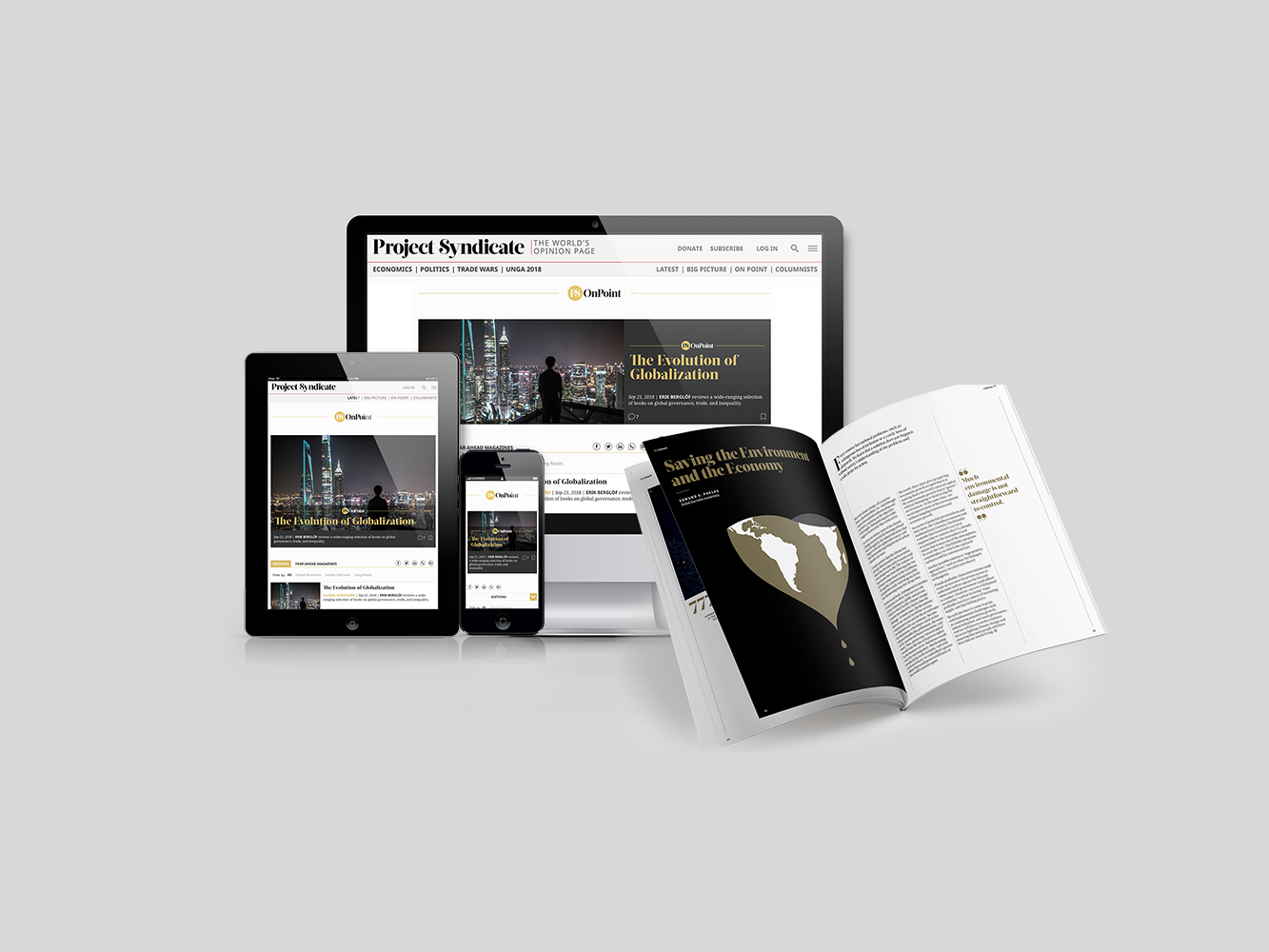 Subscribe now
Get unlimited access to OnPoint, the Big Picture, and the entire PS archive of more than 14,000 commentaries, plus our annual magazine, for less than $2 a week.
¿Qué debe hacer entonces la potencia hegemónica establecida?
En el caso angloholandés, ambos países protagonizaron en el siglo XVII una serie de escaramuzas comerciales y guerras navales, lo que llevó a que en inglés haya una cantidad notablemente grande de expresiones despectivas donde "holandés" es sinónimo de falso. Por ejemplo: apuesta holandesa (amañada), concierto holandés (disonante), coraje holandés (el del borracho), despedida holandesa (irse sin despedirse), metal holandés (oro falso), ruiseñor holandés (sapo) y cuenta holandesa (falsa y exorbitante). A la larga, las fortalezas fundamentales de Gran Bretaña resultaron decisivas, y el país se convirtió en una potencia global. Pero los holandeses crearon un mundo donde en general se hallaron cómodos mucho después del final de su predominio.
Un factor crucial en esta transición fue que Holanda pasó de oponerse a Gran Bretaña a colaborar con ella. El 24 de octubre de 1688, un cambio de viento permitió a la flota holandesa zarpar para acudir en defensa de la facción aristocrática de los whigs en Inglaterra, lo que puso fin a la dinastía absolutista de los Estuardo. A partir de entonces, los intereses conjuntos de ambas potencias en lo referido a gobierno limitado, prosperidad mercantil y anticatolicismo formaron la base de una alianza duradera en la que los holandeses eran el socio menor. O como decía sin rodeos un eslogan viral del siglo XVIII: "ni papado, ni zapatos de madera" (lo segundo, símbolo en aquel momento de la pobreza francesa). Y con el respaldo británico, los holandeses siguieron siendo independientes, en vez de caer contra su voluntad bajo control francés.
Más de un siglo después, la Gran Bretaña imperial terminó adoptando una estrategia similar de diálogo y cooperación con Estados Unidos. La culminación de ese vínculo fue (como expresó con gran indiscreción Harold Macmillan, enviado a colaborar con el general Eisenhower en el norte de África durante la Segunda Guerra Mundial) que Gran Bretaña terminara siendo para Estados Unidos lo que Grecia fue para Roma. Y así fue que Estados Unidos se convirtió en el más firme aliado geopolítico de Gran Bretaña durante el siglo XX.
Hoy, las autoridades estadounidenses podrían aprender mucho estudiando las acciones de la República Holandesa y Gran Bretaña cuando eran hiperpotencias globales en busca de aterrizajes suaves. Y también deberían leer "The Sources of Soviet Conduct" [Los orígenes de la conducta soviética], el artículo de 1947 del diplomático estadounidense George F. Kennan, en el que defendió una política estadounidense de contención hacia la Unión Soviética.
En el artículo se destacan tres tesis. En primer lugar, que las autoridades estadounidenses no debían entrar en pánico, sino tener una visión de la situación a largo plazo y actuar en consecuencia. En segundo lugar, que Estados Unidos no tratara de contener a la Unión Soviética unilateralmente, sino formar alianzas amplias para confrontarla, oponerle resistencia y sancionarla. Y en tercer lugar, que mostrara lo mejor de sí, porque mientras el conflicto con la Unión Soviética siguiera siendo pacífico, al final la libertad y la prosperidad resultarían decisivas.
Pero desde que asumió el cargo en enero de 2017, Trump desoyó sistemáticamente esos consejos. En vez de formar alianzas para contener a China, retiró a Estados Unidos del Acuerdo Transpacífico. Y sigue formulando demandas aleatorias e incoherentes, por ejemplo, la eliminación inmediata del déficit comercial bilateral de Estados Unidos con China.
En vez de tener visión a largo plazo, parece que Trump está cayendo en pánico. Y China y el mundo son cada vez más conscientes de ello.
Traducción: Esteban Flamini