La deuxième chance du printemps arabe
NEW YORK – En Algérie et au Soudan, d'immenses manifestations ont récemment chassé deux autocrates vieillissants, mettant un terme, respectivement, à vingt et trente ans de pouvoir absolu. Les protestataires sont aujourd'hui empêtrés dans des négociations avec les forces armées de chacun des deux pays, qui gèrent de facto la transition vers un nouvel ordre politique. L'avenir de l'Algérie et du Soudan, leur capacité à entamer une évolution vers plus de démocratie et de prospérité ou au contraire leur retour au cycle des espoirs déçus depuis dix ans, dépendra pour beaucoup de l'issue de ces luttes de pouvoir.
Les manifestants semblent parfaitement conscients des dangers d'un « piège à l'égyptienne », où pourrait les entraîner la prise soi-disant temporaire du pouvoir par un général, qui déboucherait sur une présidence à vie. En Égypte, Abdel Fattah Al-Sissi, général devenu président, dont le projet de révision constitutionnelle voté par le parlement vient d'être approuvé par référendum, pourrait ainsi rester en fonction jusqu'en 2030.
Abandonner à l'armée trop de pouvoirs porterait non seulement un coup aux espoirs démocratiques des manifestants algériens et soudanais, mais accroîtrait le risque de voir les généraux accaparer une part immodérée de ressources publiques devenues rares, tout en bloquant les réformes économiques nécessaires.
L'héritage du passé pèsera lourdement sur l'avenir. Les deux pays se sont maintenus à flot grâce à la flambée des prix du pétrole dans les années 2000, qui a renforcé la main mise de régimes usés sur le pouvoir. Tous deux ont également échoué à utiliser les recettes du pétrole pour faire levier sur le développement économique. Bien au contraire, leurs dirigeants se sont appuyés sur le clientélisme et la répression, réservant à leur base électorale la part du lion des dépenses publiques et mettant sur pied d'importantes forces de sécurité pour se protéger des insurrections.
Si la manne pétrolière a aidé les gouvernements algérien et soudanais à développer leur armée, ils se sont refusés à diminuer leurs dépenses lors de la crise qui a suivi. Selon l'Institut international de recherche sur la paix de Stockholm (Stockholm International Peace Research Institute – SIPRI), les dépenses militaires dans ces deux pays (en pourcentage du total des dépenses publiques) comptaient en 2017 parmi les plus élevées au monde, rivalisant avec celles de l'Arabie saoudite et de l'Iran. Cette débauche de frais en faveur de l'armée a menacé la stabilité économique et transféré au reste de la population une part disproportionnée du fardeau des ajustements budgétaires. 
Au Soudan, la sécession du Sud du pays, en 2011, a provoqué une chute dramatique des recettes pétrolières – qui représentaient 16 % du PIB en 2007 et sont passées en 2017 à moins de 1 %. Les financements extérieurs se raréfiant, le gouvernement a dû procéder à des ajustements drastiques. Sur cette même période de dix ans, il a baissé les dépenses publiques, de 21 % du PIB à moins de 10 %. Les prestations familiales ont été considérablement diminuées et les services sociaux brutalement réduits. La part des dépenses militaires dans le budget national est en revanche montée de 21 % en 2007 à plus de 31 % en 2017, date à laquelle la dépense publique s'est effondrée.
Subscribe now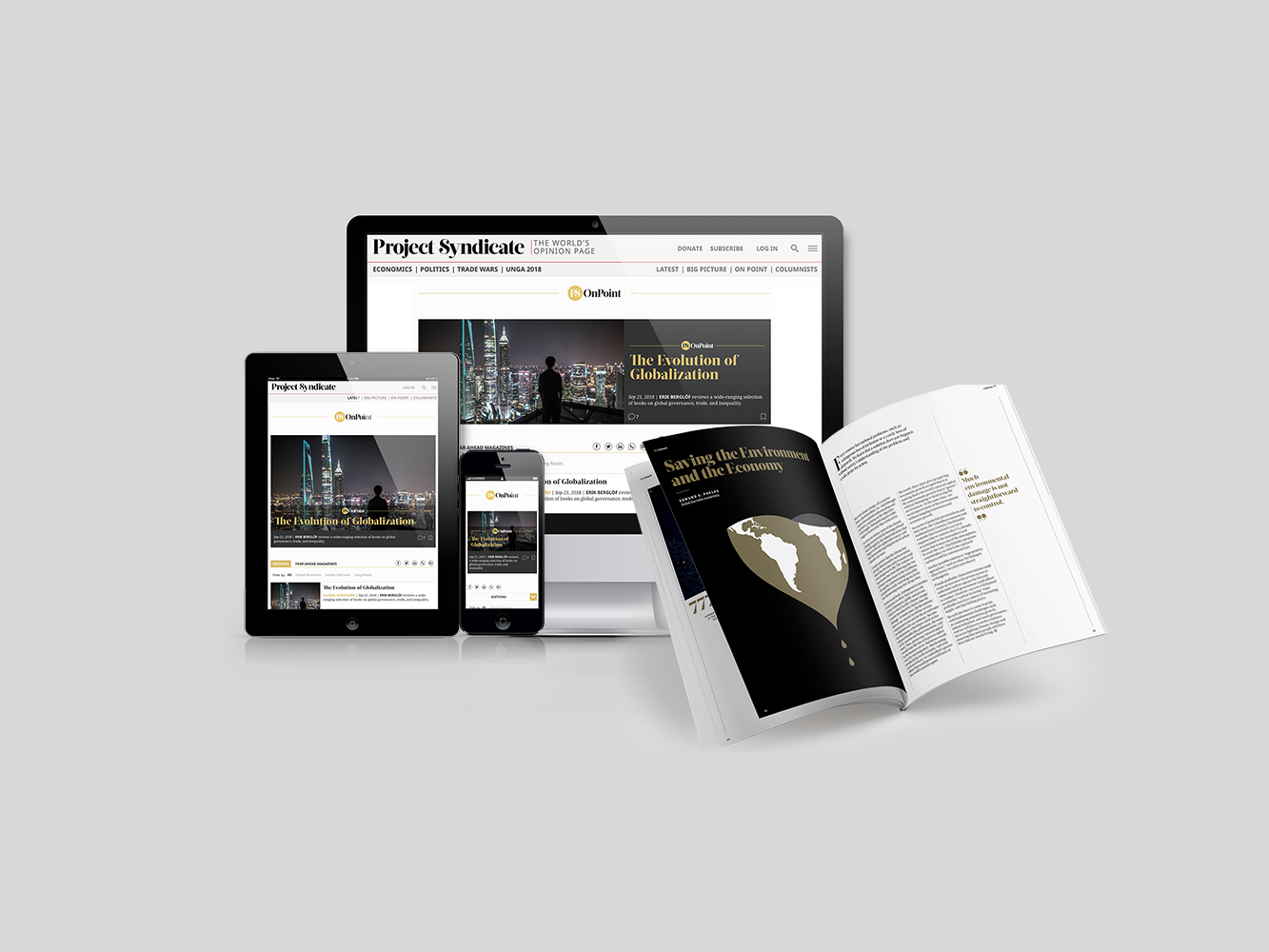 Subscribe now
Get unlimited access to OnPoint, the Big Picture, and the entire PS archive of more than 14,000 commentaries, plus our annual magazine, for less than $2 a week.
L'Algérie est frappée un peu plus tard, lors de la chute des prix du pétrole, en 2014 : les recettes pétrolières du pays sont divisées par deux entre 2007 et 2017. Jusqu'à présent, le gouvernement finance le considérable déficit budgétaire (qui représentait, en 2017, 9 % du PIB) en puisant dans ses réserves, mais une telle situation ne saurait durer. Sur la même période, de 2007 à 2017, les dépenses militaires sont passées de 9 % à 16 % du total des dépenses publiques, et l'armée algérienne est devenue, après celle de l'Égypte, la deuxième armée d'Afrique. Alors que, dans le même temps, les dépenses publiques ont sensiblement augmenté, le budget de défense de l'Algérie a quant à lui doublé et il se monte aujourd'hui au tiers des recettes pétrolières du pays.
Les armées des deux pays s'efforceront de protéger leurs intérêts économiques, désormais en péril. Pour relancer la croissance, outre la stabilité macro-économique, des délégations de pouvoir plus importantes sont nécessaires, à savoir une concurrence renforcée, pour injecter du dynamisme dans les marchés, une décentralisation accrue, permettant de mieux gérer les services publics, un système judiciaire et des médias plus indépendants. Rien de tout cela ne peut être accompli par des régimes militaires, qui tendent à centraliser plus encore les décisions économiques et politiques, par crainte de perdre leur fragile emprise sur le pouvoir.
La « république militaire » égyptienne illustre bien ce danger. Si l'armée égyptienne, selon les estimations du SIPRI, n'absorbe que 4,6 % des dépenses publiques, son vaste réseau d'entreprises en fait le principal acteur économique du pays. Les comptes de son budget ne sont jamais vérifiés et elle ne contribue pas aux recettes fiscales ; ses membres échappent en outre, en vertu d'une loi récente, à la compétence des tribunaux civils.
Sissi est parvenu à marginaliser les tribunaux, les syndicats et les médias indépendants, il n'a pas pour autant été capable de faire taire toute opposition en Égypte : le résultat est une montée de l'extrémisme et de la violence. En raison des risques politiques élevés, l'investissement privé ne représentait en 2017, selon la Banque mondiale, que 6 % du PIB – son plus bas niveau depuis 1970. Pour tenter de contrebalancer une croissance atone, Sissi a accepté le soutien de l'Arabie saoudite et embrassé la cause saoudienne, pour le moins conflictuelle et controversée.
En Tunisie, au contraire, les libertés se sont renforcées, la sécurité s'est améliorée et l'économie commence à se redresser. Malgré un environnement politique exagérément concurrentiel, et une situation macro-économique encore chaotique, l'investissement privé est remonté à 18 % du PIB, après avoir atteint 13,1 % en 2013, à son plus bas niveau.
En Algérie et au Soudan, les manifestants disposent de cartes maîtresses. Jusqu'à présent, l'armée a tenté de prendre la température, la rue imposant son pouvoir de veto. Si dans les deux pays la protestation perdure massivement, les deux armées devront accepter des concessions.
Le jeu n'est pas à somme nulle. Armée et manifestants sont d'accord pour réduire une police pléthorique, des milices à demi-légales, des services secrets arrogants, une garde nationale surpayée, toutes institutions ou para-institutions qui ont bourgeonné avec la rente pétrolière sous les précédents régimes. Si elle parvenait à réduire la taille et l'influence de ces groupes, l'armée apparaîtrait comme la grande gardienne de la sécurité nationale
Les manifestants algériens et soudanais semblent avoir appris les difficiles leçons du Printemps arabe. Ils se sont jusqu'à présent montrés déterminés à restreindre le rôle des armées dans la gouvernance de leurs pays respectifs. Nous verrons, au cours des prochaines semaines, s'ils peuvent arracher aux généraux une part suffisante de leur pouvoir pour commencer à construire un avenir plus souriant.
Traduit de l'anglais par François Boisivon
Ishac Diwan est professeur invité à la School of International and Public Affairs de l'université Columbia et titulaire de la chaire d'Excellence du monde arabe à Paris Sciences et Lettres (PSL).