Jak urychlit energetický přechod Afriky
PAŘÍŽ – Přechod od fosilních paliv k čistším formám energie se u velké části Afriky chápe jako environmentální imperativ. Jelikož fosilní paliva tvoří většinu energetického mixu, v některých případech až 70 %, situace na kontinentě je s ohledem na životní prostředí skutečně bídná.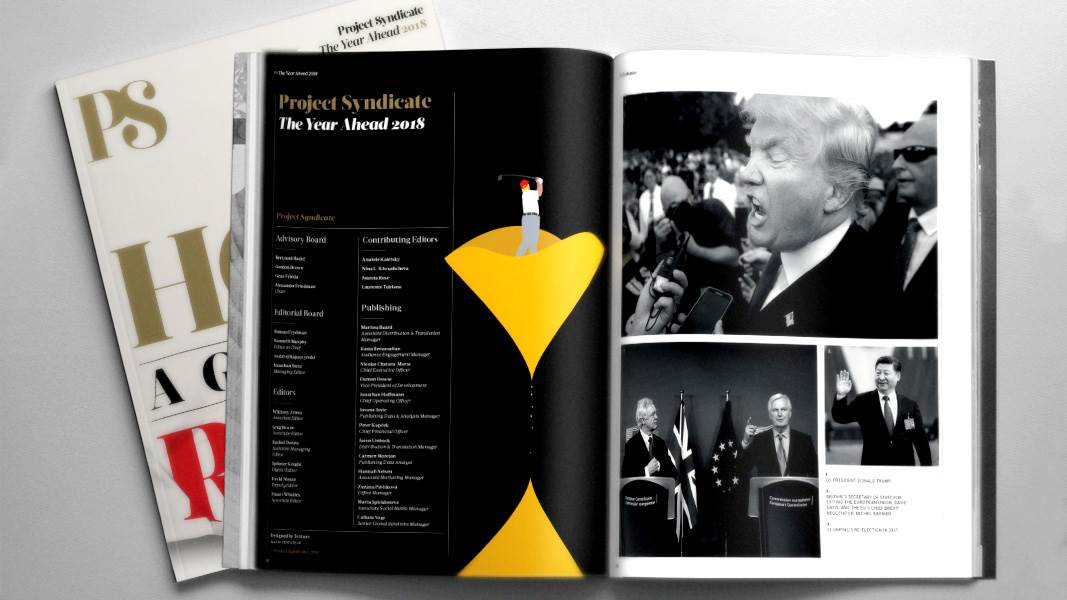 The Year Ahead 2018
The world's leading thinkers and policymakers examine what's come apart in the past year, and anticipate what will define the year ahead.
Energetická transformace Afriky je ale naléhavá i ekonomicky. Ropné subvence každoročně spolykají 1,5 % HDP kontinentu – zhruba 50 miliard dolarů. Tolik peněz by zajistilo solární energii pro asi 300 milionů lidí. Kdyby kontinent dokázal upravit rovnováhu svého energetického portfolia a pomalu se odvracet od uhlovodíků, tyto subvence by bylo možné nově alokovat způsoby, které by měly ekologické i ekonomické přínosy.
Dnes nejsou před cenovými šoky dostatečně chráněni vývozci ani dovozci ropy. Když například v roce 2015 ceny ropy prudce klesly, afričtí dovozci energie utratili za ropu méně, kdežto vyvážející země finančně trpěly. Když se ceny vzpamatovaly, situace se otočila: příjmy zemí vyvážejících energii stoupaly, zatímco dovážející země zápasily o udržení úrovní spotřeby.
Je to zbytečný koloběh. Začlenění čistší energie do národních energetických systémů by nejen posílilo místní kapacity, ale také uvolnilo uhlovodíky k vývozu. Výsledné výnosy by pak bylo možné investovat do nových forem zelenější energetiky. Taková transformace, která by vyžadovala spolupráci s ropným sektorem, slibuje zesílení socioekonomického pokroku.
K největším přínosům by patřila elektrifikace oblastí, které jsou za současných distribučních soustav doslova potmě. Přístup ke spolehlivé elektřině má dnes jen 30 % Afriky. Instalovaný solární výkon Afriky, s celkovým potenciálem odhadovaným na zhruba deset terawattů, by však mohl dostupnost dramaticky rozšířit. Podle některých odhadů by se nárůst produkce solární energie do roku 2030 mohl pohybovat od 15 do 62 gigawattů.
Osudem fosilních paliv v dohledné době nebude úplný útlum, ale energetický mix s výrazným nárůstem solární energie by Africe přinesl významné hospodářské výhody, zejména v oblastech, kde je největším hospodářským odvětvím zemědělství. Elektrifikace zemědělských oblastí by usnadnila skladování a přepravu farmářských produktů, zlepšila potravinovou bezpečnost a zvýšila schopnost zemědělců si vydělat.
V úsilí o změnu rovnováhy v energetickém mixu Afriky má kontinent oproti vyspělým ekonomikám jednu zásadní výhodu: začíná od nuly. Relativní absence dřívějších investic je hlavním důvodem, proč je zelená energetika pro Afriku nejlepší volbou. Každá země sice musí u svých energetických potřeb hledat rovnováhu, ale spoléhání na obnovitelné zdroje, obzvlášť solární energii, je napříč kontinentem nákladově nejefektivnější strategií podpory svižného hospodářského rozvoje.
Důkaz tohoto potenciálu lze najít u několika fotovoltaických elektráren, které byly v Africe uvedeny do provozu. Například sluneční elektrárna Senergy 2 v Senegalu prodává elektřinu do senegalské rozvodné sítě za cenu, která snižuje cenu energetického mixu o 50 %. Podobná solární řešení zavádějí africké telekomy k napájení komunikačních věží.
Nejlepším způsobem jak urychlit přechod od uhlovodíků na zelenější formy energie by bylo přesměrovat část národních ropných subvencí do obnovitelných zdrojů. To by posílilo motivaci ke snižování spotřeby fosilních paliv a zároveň pobídlo investice a růst výstupu zelené energetiky. Ve venkovských oblastech Afriky by takové politiky navíc pomohly zbavit komunity tmy a směřovaly by k zavedení další stěžejní infrastruktury, kterou vyžaduje hospodářský růst.
Třebaže klíčem k dlouhodobé prosperitě Afriky jsou obnovitelné zdroje, přechod kontinentu na čistší energie by ale neměl vést k okamžitému a úplnému zavržení uhlovodíků. Ropný sektor bude stále plnit důležitou úlohu. Zkušeností tohoto odvětví na kontinentu bude zapotřebí ke kormidlování transformace energetiky. A jelikož fosilní paliva zůstanou součástí afrického energetického mixu, je třeba ropný sektor povzbudit, aby usiloval o čistotu na svém prahu.
Vypadá to snad jako nemožné spojenectví. Jak se ale tvůrci politik napříč kontinentem budou snažit zabezpečit dostatečné dodávky čisté energie k zajištění svižného a inkluzivního hospodářského růstu a environmentální udržitelnosti, nejspíš zjistí, že jiná možnost neexistuje. Spolupráce mezi starou a novou energetikou může být jedinou silou, která se dokáže stát pohonem Afriky na cestě vpřed.
Z angličtiny přeložil David Daduč