África es el defensor secreto del multilateralismo
PRETORIA – El compromiso de los países africanos con el multilateralismo muchas veces ha pasado inadvertido. Pero, en un momento en el que el mundo les da cada vez más la espalda a las instituciones compartidas, esto podría cambiar, en tanto África se proyecta como un defensor manifiesto –y empoderado- del multilateralismo a nivel regional, continental y global.
Hace mucho tiempo que los países africanos han reconocido el papel integral del multilateralismo a la hora de fomentar el desarrollo, la prosperidad y la paz. Es por eso que, más allá de respaldar los esfuerzos globales –como las Naciones Unidas, el Movimiento de Países No Alineados y el G77-, África creó la Organización para la Unidad Africana (OUA) en 1963. Desde los años 1960 hasta los años 1990, las iniciativas multilaterales brindaron un apoyo esencial a los países africanos, en momentos en que huían del colonialismo y ponían fin al apartheid.
El sucesor de la OUA, la Unión Africana (UA), encarna la convicción generalizada de que la cooperación global y la integración regional son imperativos continentales. La organización de 55 miembros, un pilar del multilateralismo global, es particularmente efectiva en la Asamblea General de las Naciones Unidas, donde los números elevados son clave para que se sancionen las mociones. 
A nivel continental, la UA está conformada por ocho organismos regionales que cubren las áreas del sur, centro, este, oeste y norte de África. Estos organismos, considerados las piezas fundamentales de la Comunidad Económica Africana más amplia, facilitan la coordinación entre vecinos de maneras que respalden las agendas más amplias de paz, seguridad, desarrollo y gobernanza de la UA.
Dada la persistencia del conflicto violento en África, la mayoría de los recursos de la UA se destinan a promover la paz y la seguridad continental. La UA ahora lleva la delantera en las operaciones de paz en el continente (incluidas las que llevan a cabo las Naciones Unidas) y participa en la mayoría de las negociaciones políticas y esfuerzos de mediación.
La UA a veces contribuye a esos esfuerzos de manera directa. Por ejemplo, en Sudán, negociadores de la UA, encabezados por el enviado especial Mohamed el Hacen Lebatt de Mauritania y el primer ministro etíope, Abiy Ahmed, fueron instrumentales a la hora de garantizar un acuerdo de distribución del poder entre el consejo militar gobernante y los líderes civiles de la oposición.
Subscribe now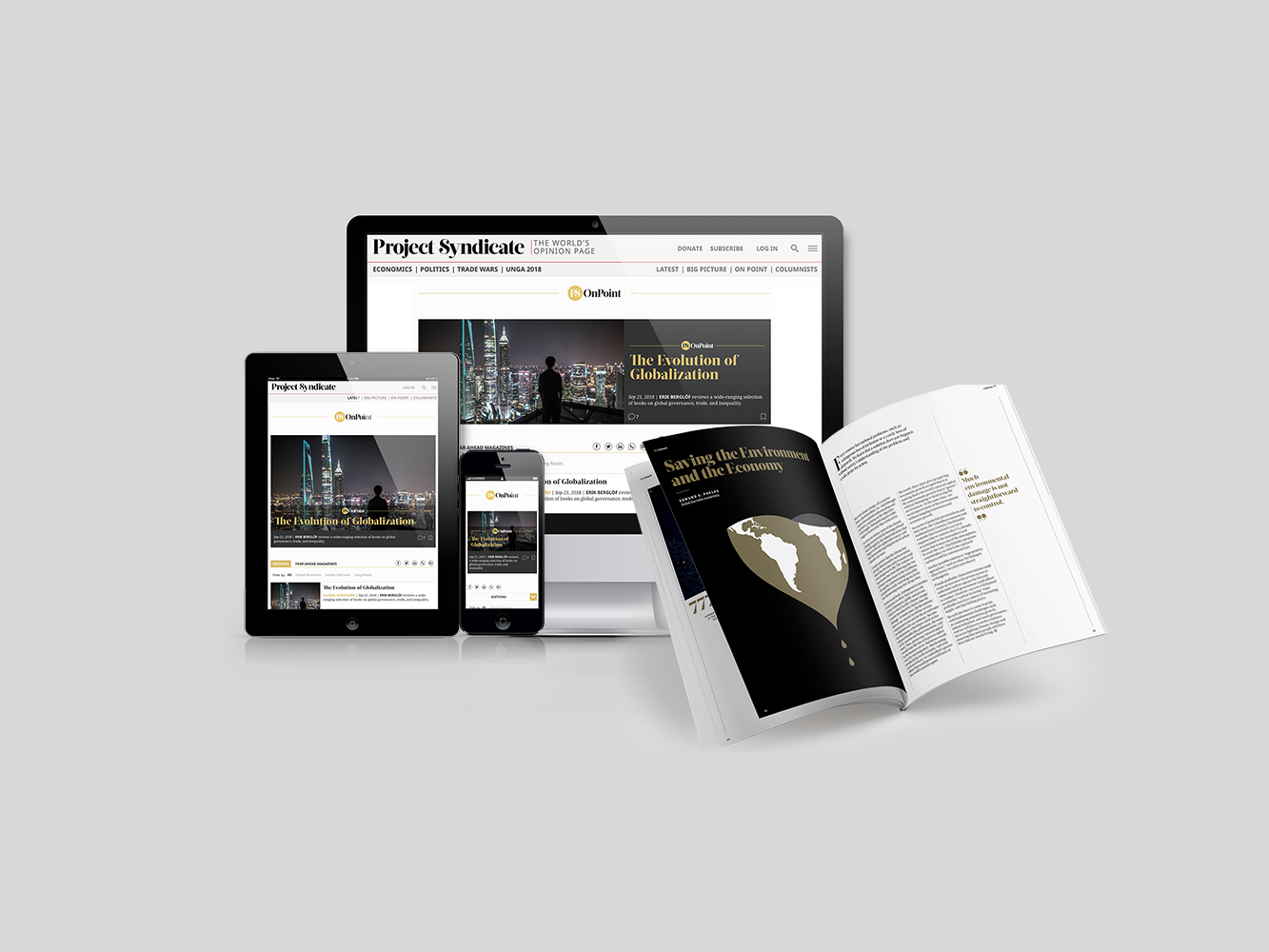 Subscribe now
Subscribe today and get unlimited access to OnPoint, the Big Picture, the PS archive of more than 14,000 commentaries, and our annual magazine, for less than $2 a week.
Sin embargo, cuando corresponde, la UA difiere a los organismos regionales, a la vez que continúa ofreciendo un respaldo activo. La Comunidad de Desarrollo de África Austral encabeza los esfuerzos de mediación relacionados con los conflictos y los impasses políticos en la República Democrática de Congo, Lesoto y Zimbabue. De la misma manera, la Comunidad Económica de Estados de África Occidental lidera las actividades de contraterrorismo y las respuestas al extremismo violento en África occidental. 
La UA también se esfuerza por profundizar la integración económica, especialmente fomentando el comercio intra-continental. Aquí, África todavía tiene un largo camino por delante: hoy por hoy, sólo el 15% de las exportaciones de los países africanos se quedan en el continente (en comparación, los países asiáticos representan el 58% de las exportaciones asiáticas y el 67% de las exportaciones de Europa se quedan en Europa). En este contexto, los planes de establecer una Unión Monetaria Africana con una moneda única en 2023 son, cuando menos, sumamente ambiciosos.
Pero eso no significa que no se estén haciendo progresos, o inclusive que este objetivo de una moneda única sea inalcanzable. El Tratado Continental Africano de Libre Comercio (AfCFTA) –que entró en vigencia en marzo pasado y ya ha sido firmado por 54 de los 55 países de la UA- bien podría dar lugar a una rápida integración económica.
África ha creado otras organizaciones multilaterales para facilitar la resolución de disputas y fomentar la cooperación. Estas incluyen el Parlamento Panafricano, el Banco Africano de Desarrollo, el Consejo Económico, Social y Cultural, la Comisión Africana de Derechos Humanos y de los Pueblos y la Corte Africana de Derechos Humanos y de los Pueblos.  
Pero varias restricciones financieras impiden la capacidad de estas instituciones para cumplir con sus mandatos. Como consecuencia de ello, África todavía depende marcadamente de las instituciones multilaterales globales. La mayoría de las resoluciones del Consejo de Seguridad de las Naciones Unidas se centran en África, donde las agencias de la ONU –como la Agencia de las Naciones Unidas para los Refugiados, la Organización Internacional para las Migraciones, el Fondo de las Naciones Unidas para la Infancia y el Programa Mundial de Alimentos- también hacen gran parte de su trabajo.
Si bien estos esfuerzos son valiosos, sustentan una dinámica y una percepción desequilibrada de que África actúa más como un beneficiario del multilateralismo global que como un participante activo en él –mucho menos un líder-. Pero nadie entiende mejor el contexto africano que los africanos. Y, dado su compromiso de larga data con las estrategias multilaterales, parece claro que los africanos deberían estar desempeñando un papel más importante en la conducción de iniciativas internacionales dentro y fuera del continente.
Un cambio de estas características requiere, antes que nada, un progreso continuo en materia de integración africana. En términos económicos, significa crecer a partir de éxitos recientes como el AfCFTA para avanzar hacia una verdadera unión económica y monetaria. En términos políticos, implica fortalecer la UA, implementando inclusive las reformas institucionales propuestas y garantizando un financiamiento sustentable.
Al mismo tiempo, la estructura de las instituciones globales debe estar mejor alineada con un contexto geopolítico cambiante. Los líderes africanos ya están reclamando un papel más amplio en el Consejo de Seguridad de las Naciones Unidas. Las reglas de la Organización Mundial de Comercio y las cuotas del Fondo Monetario Internacional también deberían revisarse, para que dejen de colocar a las regiones en desarrollo en una situación de desventaja.
África todavía puede necesitar el apoyo de la comunidad internacional, pero eso no significa que deba ser un receptor pasivo de la ayuda. Por el contrario, las instituciones multilaterales globales deberían empoderar al continente para participar activamente en el establecimiento e implementación de sus agendas. En tanto se vayan introduciendo las reformas y se acelere el progreso, la necesidad de ayuda externa disminuirá.
Basado en una fuerte sensación de identidad compartida y motorizado por intereses comunes, el compromiso de África con el multilateralismo es una fuerza con la que se puede contar –o, al menos, puede llegar a serlo-. En un momento en que las instituciones internacionales están bajo una tensión sin precedentes, destrabar el potencial de África como un defensor del multilateralismo es algo que beneficia a todos.
Este artículo es parte de una iniciativa conjunta del Körber-Stiftung y de la Conferencia de Seguridad de Múnich sobre el futuro del multilateralismo, las mejores prácticas multilaterales y las perspectivas regionales sobre la cooperación multilateral. A partir del 19 de septiembre, el proyecto completo estará disponible para su descarga en www.munich-young-leaders.org.